Update: The pop-up has been postponed until January 29 and 30. The pop-up will be open 8 PM to midnight on Friday, January 29, and noon to 8 PM on Saturday, January 30.
Skinny lounge pants, flannel shirts, and soft, loose tees make up the bulk of Premium's stylish, but casual line. Launched in DC in 2011 by Davin Gentry and Tyler Hundley, the line has continued to run out of Washington while also being designed and manufactured out of Los Angeles, Las Vegas, New York with their partners Kevin Hallums and Pete Forester.
On January 21 through 23, the brand is bringing a retail pop-up to Union Market's Maurice Electrical warehouse. Though the brand is sold in 15 stores around the globe, it isn't currently available at any boutiques in the Washington area, so the Union Market sale will offer the DC market a chance to shop the line in person. 
"Creating the Premium pop-up at Union Market for loyal fans and new shoppers to check out our clothing is an incredible opportunity," said Hallums in a press release. "I'm convinced Premium is at the forefront of making D.C. a major style destination."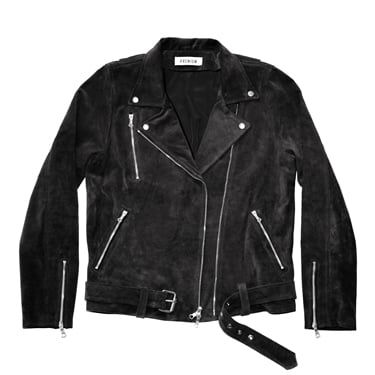 The line ranges in price from $49 t-shirts to $1,398 leather and suede "Brando" jackets. For the pop-up, the founders have collaborated with sneaker designer John Geiger to design a new capsule collection that includes a Moto Bomber jacket–a splice between the classic moto style and a flight bomber jacket–a distressed denim jacket, and the brand's first pair of trousers, the Morrison Pant.
If stylish sweatpants and super-soft tees sound good to the ladies, too, then don't fear–the founders say that women shop their collection as well.
"Our target clientele is simple: someone who appreciates style," says Gentry. "It's not limited to men, and since most of our products are unisex, we actually find that some of our female customers look better in Premium than the guys."
The pop-up will run January 21 through 23 at 500 Penn St., NE, with open hours from 8 PM to midnight on January 21, 7 PM to midnight on January 22, and noon to 8 PM on Saturday, January 23. The pop-up will coincide with a laundromat-themed art instillation by No Kings Collective, an artist collective run by DC craftsmen.