When the Neighborhood Restaurant Group opened Birch&Barley/ChurchKey in 2009, it was a critical player in DC's craft beer evolution. Nine years—and Bluejacket, a full-scale brewery—later, beer director Greg Engert hopes to change the way Washingtonians experience another part of the drinking world, this time grounded in Belgium.
"The more I go to Belgium, I'm surprised how little of Belgian culture is reflected in the restaurants and bars in the US," says Engert. "You can easily find Belgian beer, but it's typically strong, sweet, spiced, and expensive. My favorite Belgian beers just aren't represented."
Hence you won't find Chimay among the 350-plus brews when the Sovereign opens its doors at 5:30 on Thursday. Likewise the food menu from former PS7's chef Peter Smith isn't devoted to mussels and fries. In fact, says Engert, ordering beer is optional given the scope of the bar/restaurant. Here's what to look out for when you go.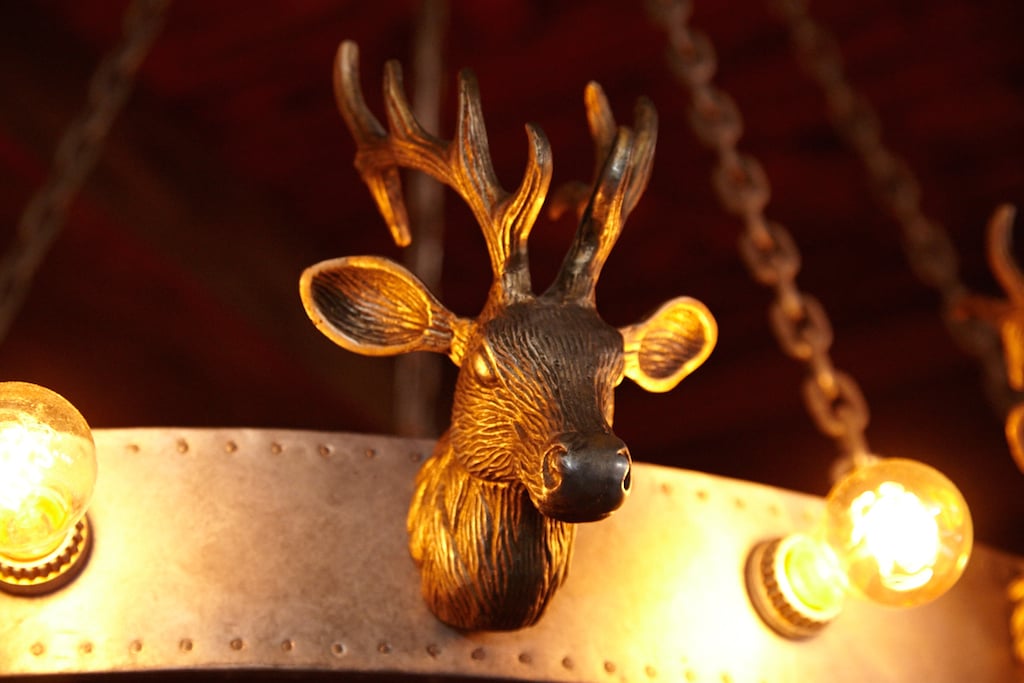 50 drafts, 300+ bottles, no IPA
All the Sovereign's brews are Belgian or Belgian-style, meaning no American IPAs. That being said, hop heads can be satisfied. The list showcases a full range of flavors and styles—including Belgian brews that possess hoppy notes, or others that run dry, a revelation if all you've tried is Delirium Tremens. In many ways Engert wants the drinking experience to mimic tasting trips he took to Belgium. Instead of listing 400 breweries, Engert sources a broad selection of beers from a few standout producers such as De Ranke and De La Senne, so that drinkers can taste a brewer's portfolio like they would upon a visit.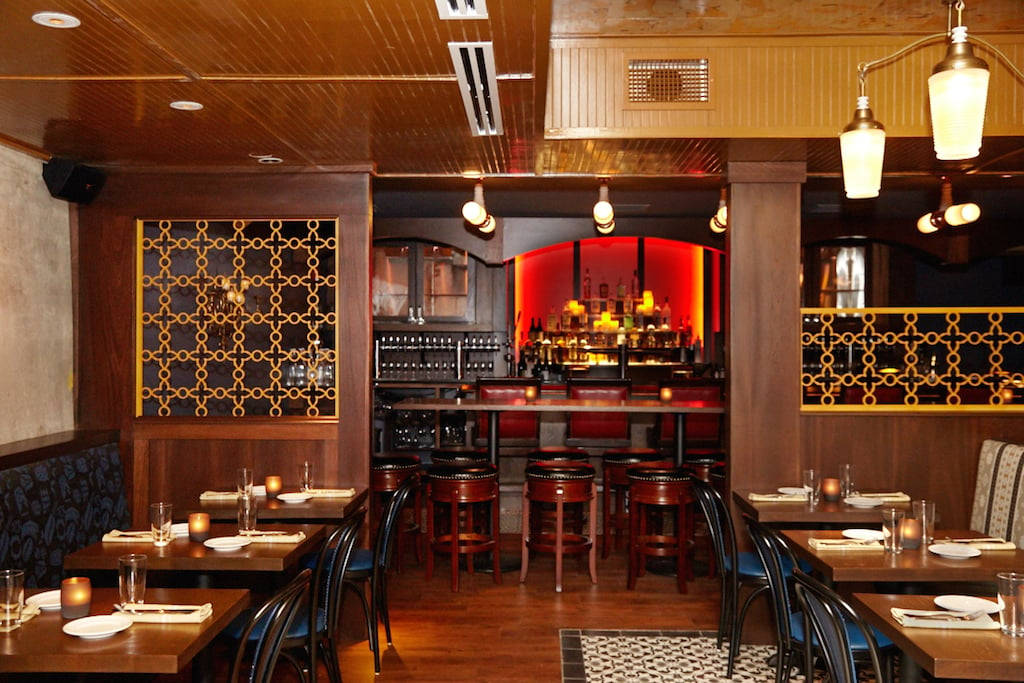 Room for reservations and rowdiness
Though the concept is the same throughout the 84-seat, bilevel space–formerly Blue Gin–the layout mimics the Birch&Barley/ChurchKey pairing on 14th Street. Guests on the first floor will find a bar area with high-top tables, and a cozy sit-down dining space for 45 guests where reservations can be made. The top floor is outfitted like an Old World beer hall, decked out with long wooden tables and brass chandeliers ringed with stag heads.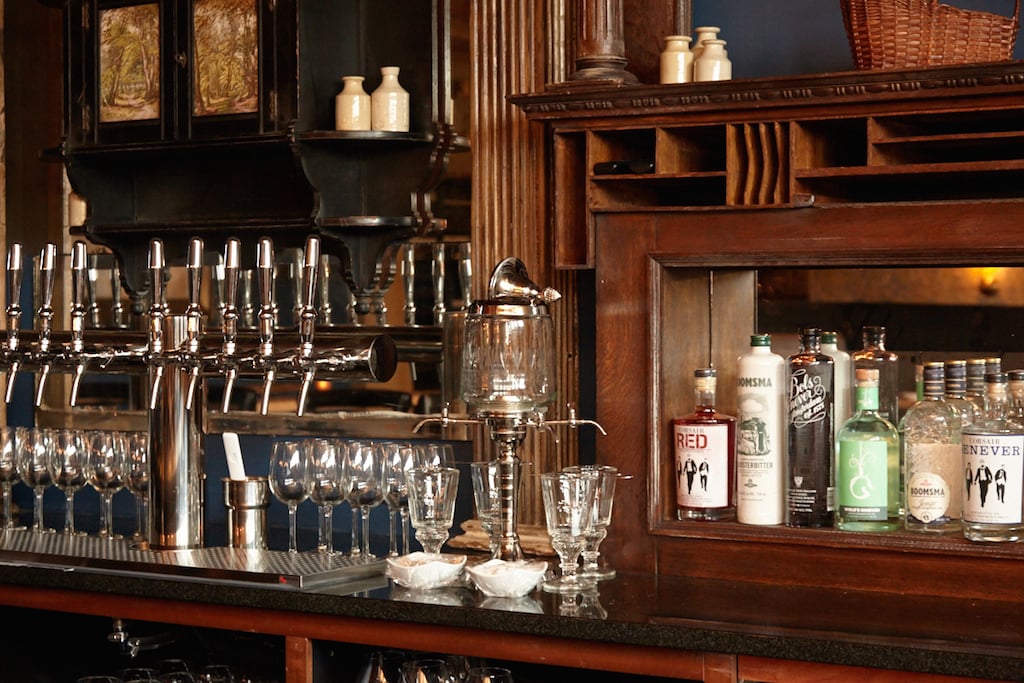 Kopstoot (translation: "a little headbutt")
NRG's cocktail and wine directors weren't left out of the equation. Sommelier Brent Kroll built a lengthy list of mostly-European wines to pair with the Flemish fare, including a large number of natural and biodynamic varietals popular in Belgium. On the spirits side, Jeff Faile sources genevers, absinthes, and herbaceous elixirs from the region. Brave drinkers can ask for a kopstoot, roughly pronounced "cop-stout." The Dutch word means "a little headbutt" and translates to a beer and genever shot at the bar.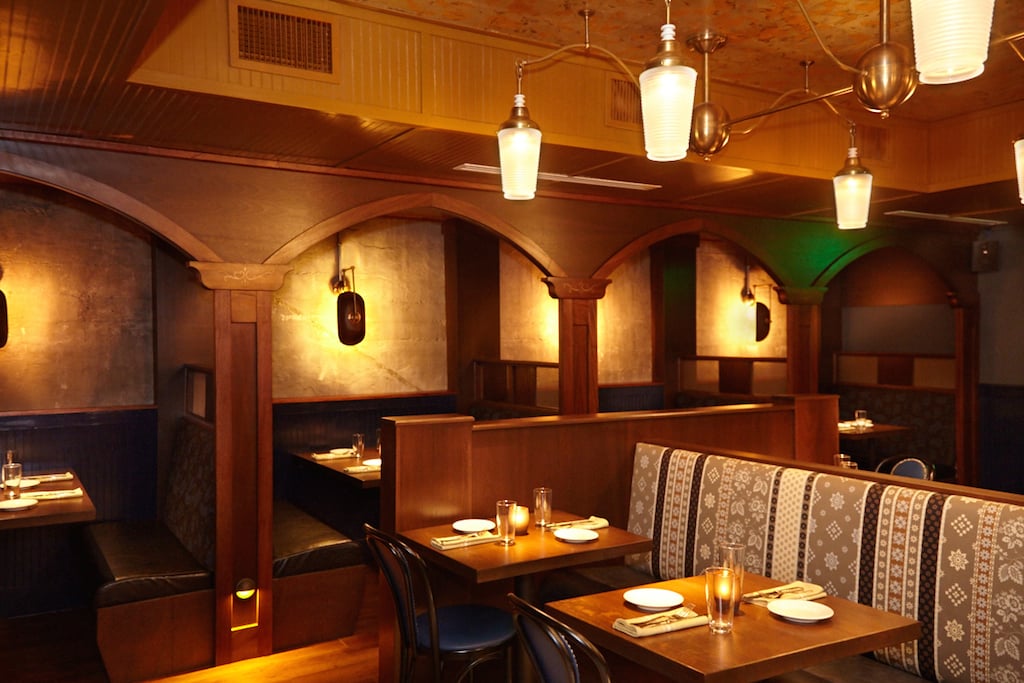 Belgium's Big Mac 
Chef Peter Smith borrows from French, German, and Dutch cooking traditions for the menu, and recreates a number of Belgian specialties. Those looking to pad the stomach can opt for hearty stews like lapin a la kriek, rabbit braised in kriek beer and cherries, or a variety of flammekuechen (thin, Alsatian-style flatbreads) topped with creme fraiche, caramelized onions, and bacon. After a few lambics you might need a Bicky burger, a.k.a. the Belgian Big Mac, which involves a spiced pork-and-beef patty sandwiched between an English muffin-esque bun with three sauces. Pots of mussels are naturally part of the lineup, though they're not your average bivalves. Smith sources from Acadia Aqua Farms in Maine—the only Dutch-style mussels cultivated in America—which produces a larger and creamier version of the shellfish, similar to those in Brussels.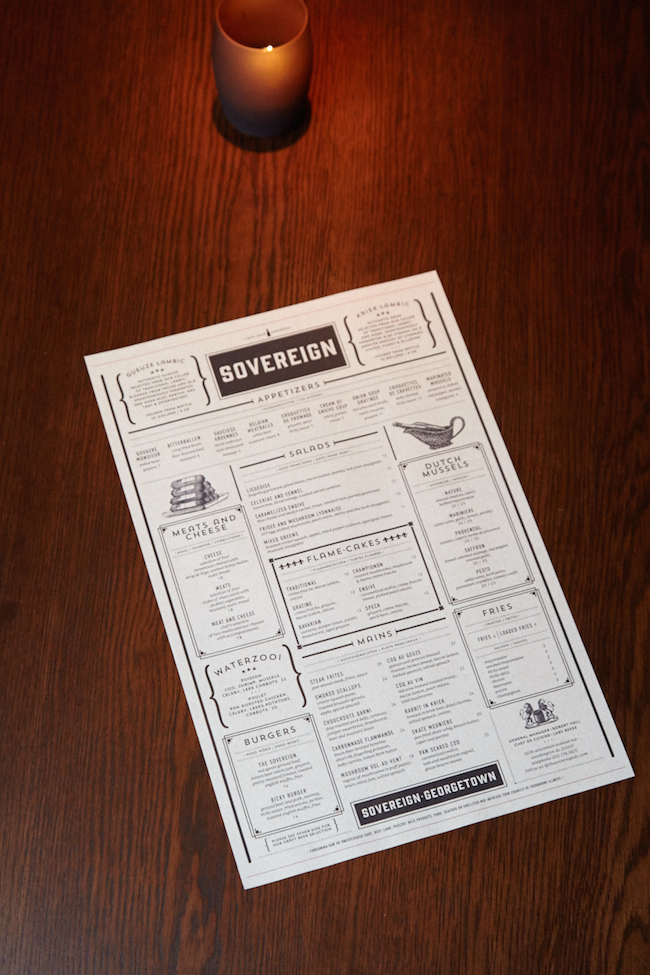 Memorable beers (that aren't necessarily expensive)
Due to Engert's relationships and ability to source large quantities of beer directly from the breweries, you might find pours that are less expensive than the average Belgian bottle (say $8 versus $12). That being said, those looking to splurge will find a temperature-conditioned room on the second floor filled with rare and vintage varieties. In either case, Engert hopes to introduce drinkers to unusual brews.
"Craft beer has become mainstream, which is a great thing, but now everyone has it, so people are losing sight of the great beers, the best stuff," says Engert. "That's my job: to find and serve the most memorable and delicious beers and the world."
The Sovereign. 1206 Wisconsin Ave., NW (located at the end of the alley off Wisconsin Ave. and M St., NW); 202-774-5875. Open daily at 4 pm. Soft-opening Thursday, February 4 at 5:30 with draft beers-only.