On the surface, Yona, a snug ramen shop in Ballston, has more than a few things in common with another restaurant that opened late last year—Momofuku CCDC: There's ramen and bao, along with a raft of other creative small plates with Korean accents. There's affection for '80s hip-hop—at Momofuku, it's on the sound system; here, it's on the menu in the form of Miso Porky ramen. And there's a spare, clean-lined space with blond-wood communal tables where you can speedily slurp your bowls elbow to elbow with other customers.
But Jonah Kim, who owns the place with Mike Isabella—the mega-restaurateur whose eateries take up pretty much the entire Ballston block Yona sits on—is his own chef with his own ideas, many of which translate to some extremely tasty dishes. He's also got an impressive pedigree, with stops in a Michelin-starred Vegas dining room and then a top-dog job at the acclaimed Pabu, a fancified izakaya in Baltimore's Four Seasons.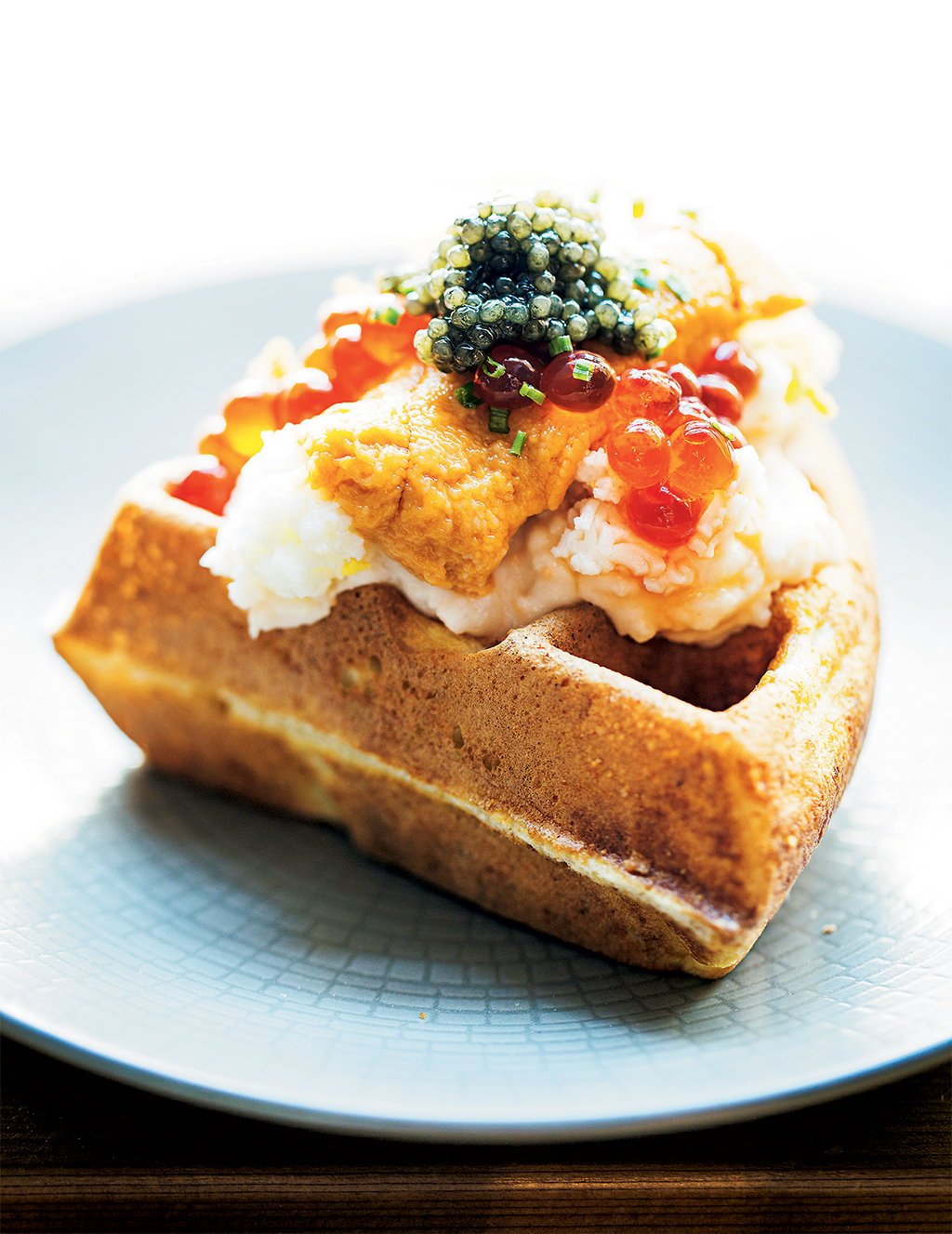 Here, Kim's kitchen works with the speed of a diner at prime time. Our small plates hit the table within minutes. First came a tangy bean-sprout salad ($7) threaded with mint. Then some of the crunchiest fried Brussels sprouts I've ever eaten ($9): Kim scores them nearly all the way through and plunges them into hot oil so the leaves get fried inside and out—an idea he cribbed from Outback Steakhouse's "bloomin' onion." Wings ($9) get their extreme crispiness from a dredging in potato starch, then are treated to a dark barbecue-sauce-inspired glaze jolted with garlic, ginger, and chili paste. Steamed bao ($10) come stuffed with a tiny patty of pressed oxtail that's been braised in ramen broth, then swiped with sweet garlic purée and bracing fennel kimchee. And then there's the uni waffle ($16), a dubious-sounding finger food—featuring lobes of saline sea urchin, salmon roe, and taramasalata,a rich Greek spread made with carp roe—that actually lives up to its social-media hype.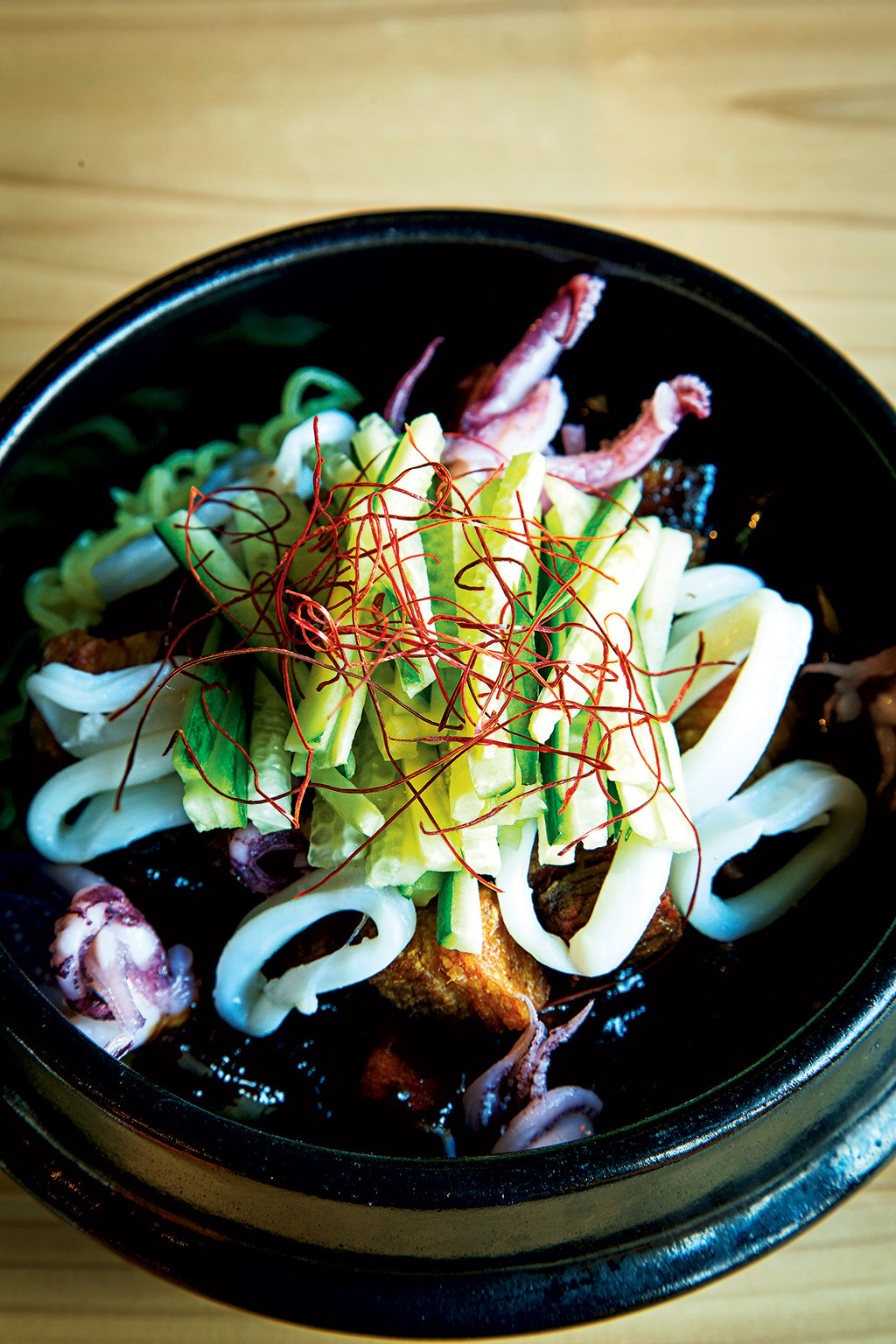 When it comes to bigger bowls, go for the ja jang ($15). The brothless ramen—sheened with a sauce of fermented black-bean paste and black vinegar and tangled with fried pork belly and squid—is downright seductive. That's not the case with the pork-based soups ($15). For all the care Kim puts into his broth, simmering pork neck, trotters, ham hocks, bonito flakes, and other ingredients for 24 hours, it's quieter-tasting than it should be. The bowls will do in a pinch if you have a craving, but they don't live up to the ever more formidable competition around town, at Toki Underground, Daikaya, and, yes, Momofuku CCDC.
Those small plates, though? Keep them coming all night.
This review appears in the March 2016 issue of Washingtonian.
---