Our Washingtonian Recommends lists bring you the best places to eat, drink, and be entertained—all selected by Washingtonian editors.
At this high-toned farm-to-table destination in the Park Hyatt hotel, we like to begin with oven-roasted bone marrow, olive-oil-poached tuna, or foie gras terrine. More substantial pleasures include roast chicken, crabcakes, braised beef rib with house-made steak sauce, and an apple pie for two.
1201 24th St., NW; 202-419-6755.
Media and poli­­­tical types flock to this clubby restaurant a stone's throw from the White House. The kitchen does lots of things well: silver thali platters are near works of art, tandoori meats are nicely smoky, and curries for the most part are suitably spicy. There are bouts of creativity in dishes such as a duck kebab and fava bean–green pea samosas. And though the place draws a power crowd, mere mortals get stellar service, too.
815 Connectivut Ave., NW; 202-659-3727.
Robert Wiedmai­er's Belgian brasserie is a multipurpose space—great for blowing off steam with coworkers,­ downing platters of oysters and pints of beer, or enjoying a hearty pan-seared duck or a leisurely weekend brunch. The cuisine is shored up with a prodigious list of Belgian brews—Duvel and Chimay are among those on tap.
1101 K St., NW; 202-408-1717.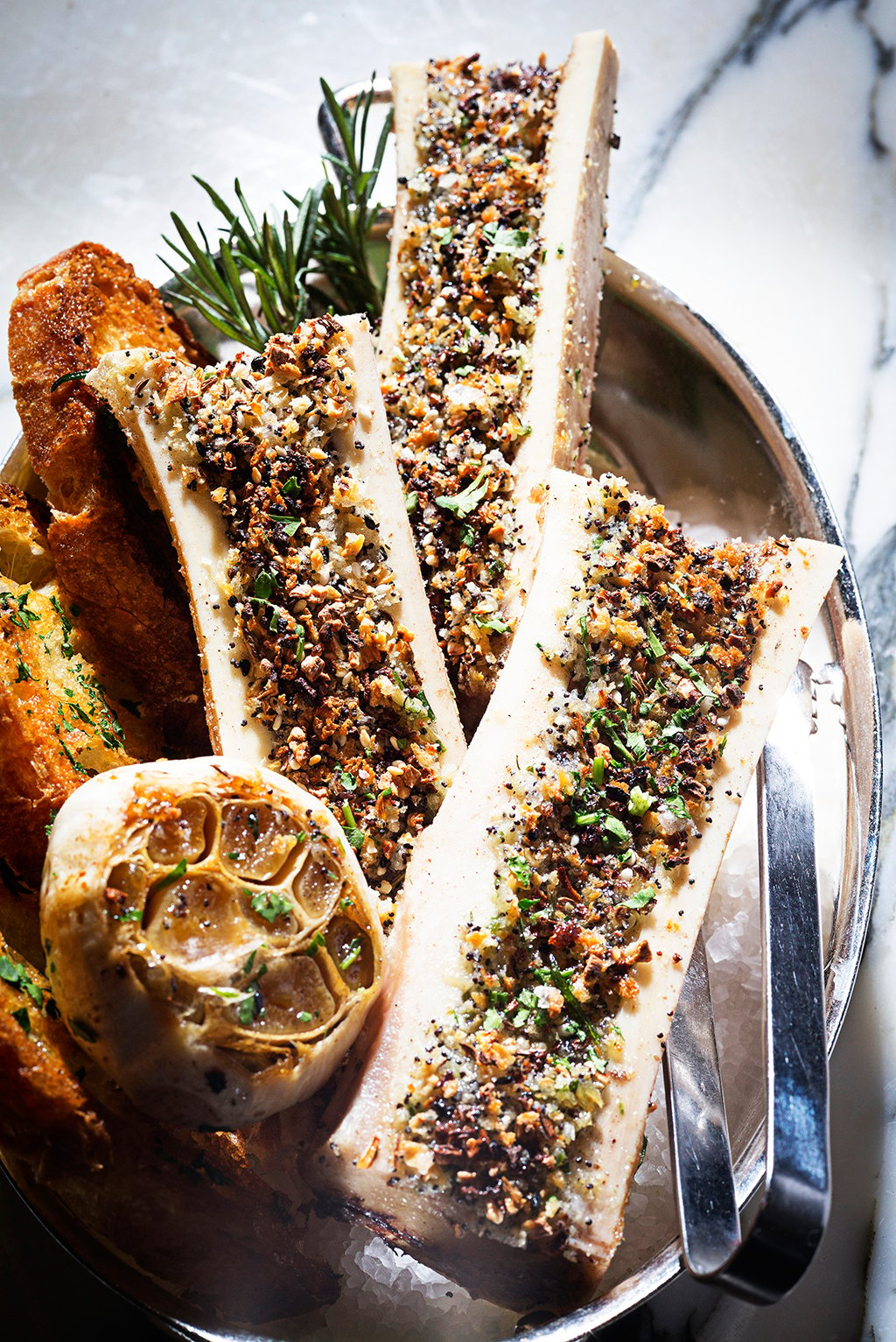 This no-frills sandwich shop is modeled after a West Philly grocery/deli belonging to Mae and Irv Wagner, the original "Bub" and "Pop." You'll find their descendants hard at work: Daughter and co-owner Arlene Wagner works the register, while grandson and chef Jon Taub creates sandwiches and French-bread pizzas in the kitchen. The braised beef sandwich, dripping with its own juices and served with apple-horseradish­ cream, is a favorite.
1815 M St. NW; 202-457-1111.
Remember the name Roberto Donna? The Italian chef, once revered in Washington, has largely faded from view. But a generation of chefs apprenticed under his watchful gaze, among them his most recent protégé, Amy Brandwein, who learned more than a thing or two about pasta making. Let other chefs send out the expected tagliatelle and chittarra—Brandwein's lineup includes such obscurities as reginette (crown-like cups containing various stuffings of seafood, including, in her rendition, scallop and cod) and casonsei (small, Lombardy-style ravioli filled with beef, chard, and raisins). The impressive thing is that she can take a pasta you might never have heard of and turn it into something just as comforting as a soulful bowl of spaghetti.
974 Palmer Alley, NW; 202-898-2426.
Daniel Boulud hasn't gotten the wild attention that some of his CityCenterDC neighbors have, from either the press (in the case of Momofuku CCDC) or the Department of Health (Fig & Olive). And despite his sterling reputation, the French-born New York chef's bistro here opened with more of a flicker than a blaze. Turns out it was just taking its time to settle in. The glassy room still feels more tightly controlled than laissez-faire, but that's a good thing when it comes to the food, which is more confident than ever. French classics—a textbook coq au vin, a quivering Grand Marnier soufflé—are handled beautifully. But it speaks to the kitchen's versatility that a link of Thai pork sausage is as much of a pleaser as a fat boudin blanc.
931 H St., NW; 202-695-7660.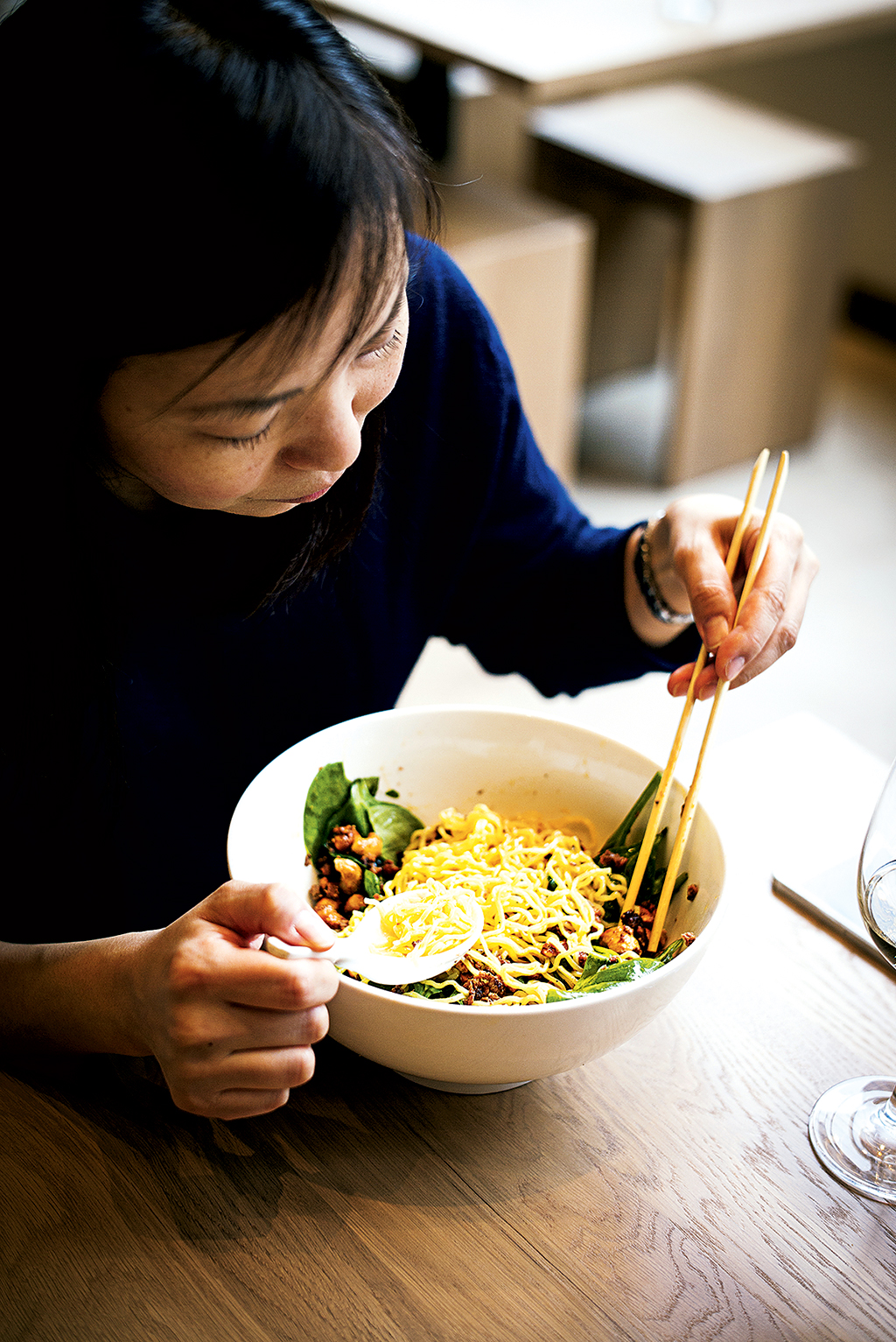 Andros native Kostas Fostieris presides at this carryout, heaping soulful Greek fare into Styrofoam clamshells. Get in line early­ for his soothing, lemon-infused avgolemono soup, which sells out fast. More comfort comes in the ­pastitsio—a nutmeg-spiced layering of Parmesan, ground beef, and pasta—and platters of moussaka and spanakopita loaded with salad, orzo, tomatoey green beans, and bread.
1120 19th St., NW; 202-296-2111.
Expertly sliced sushi, tables full of chatty business types, and Japanese-fusion dishes that really work: Not much changes at chef Kaz Okochi's Japanese restaurant. We're fine with that. From simple seared-scallop nigiri topped with lemon and salt to the Bird's Nest—baby calamari with uni, quail egg, and truffle-soy sauce—Kaz's culinary mash-ups continue to impress.
1915 I St., NW; 202-530-5500.
No restaurant opening of 2015 was more anticipated than this spinoff of David Chang's Momofuku brand. It would be hard for any restaurant to live up to such immense expectations, particularly an outpost of empire with an absentee chef/owner. And while there are dishes that will have you marveling at Chang's ability to make fast food feel like fine dining, you'll also encounter the rough edges endemic to high-volume operations where the boss isn't always looking—a dish that needs more fine-tuning, a presentation that comes across as more tossed off than labored upon. But Chang, a Northern Virginia native, is often maniacal in his quest for perfection. So keep an eye on the place over the coming year as he introduces new dishes and phases out some of the sure things associated with his other spots. In other words, as in 2015, no restaurant will be more talked about.
1090 I St., NW; 202-602-1832.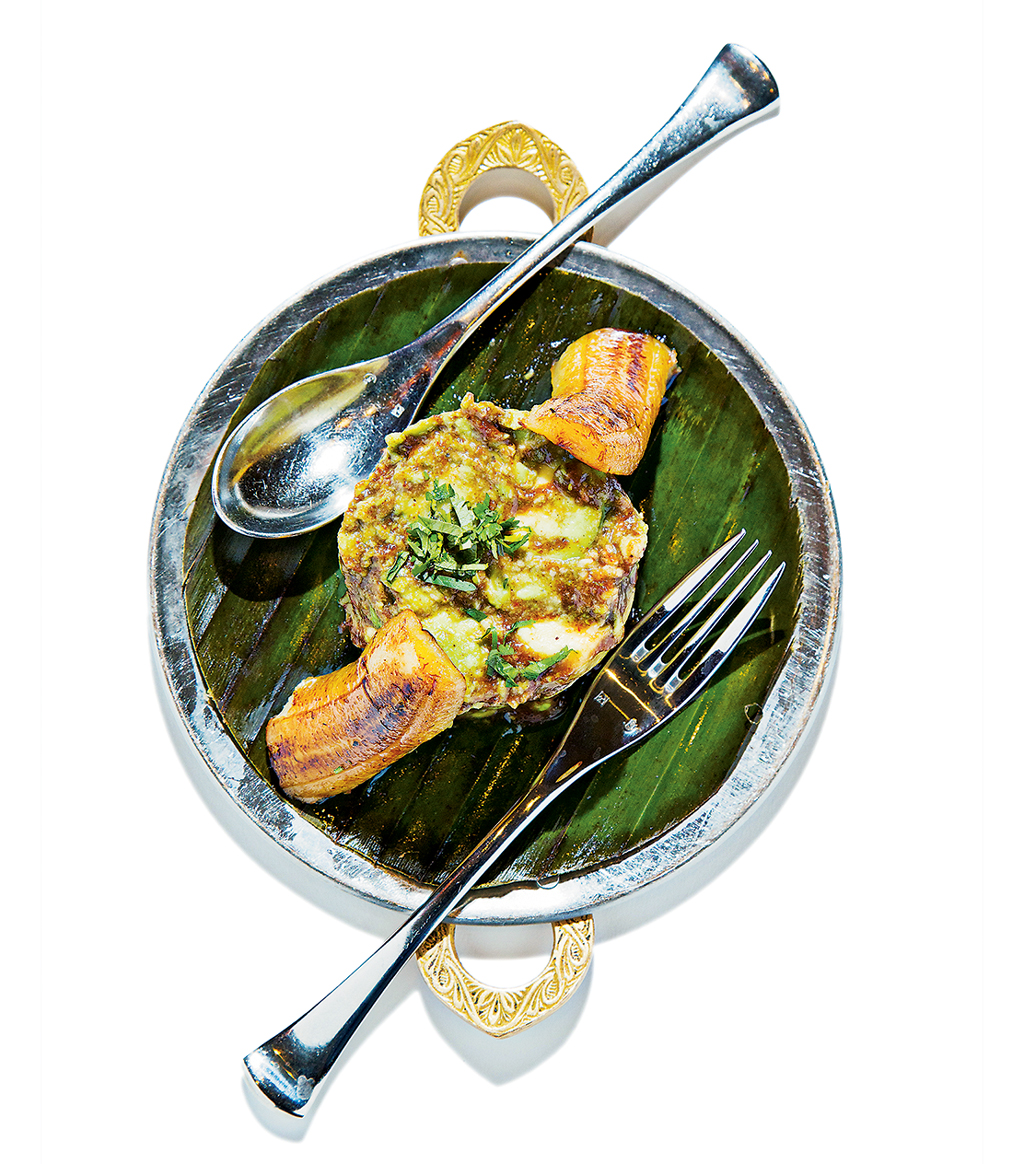 At the sibling to Penn Quarter power spot Rasika, chef Vikram Sunderam oversees the kitchen, meaning staples such as the mango shrimp with cashews and ginger and the crispy spinach palak chaat remain. But the quirky, modern dining room also offers new dishes: black cod with dill and honey, pork chop vindaloo, a lobster pulao made bright with malt vinegar. Another bonus: The dining room is quieter than the original's, although snagging a reservation on weekends can still be tricky.
1190 New Hampshire Ave., NW; 202-466-2500.
Ruth Gresser, the chef who kick-started the boutique Neapolitan pizza trend here when she opened Pizzeria Paradiso in 1991, turns out quick-service, customizable pies at this slip of a shop. The thin crusts—choose among white or wheat flour or a grains-and-seeds base—can be had with toppings like prosciutto or roasted fingerling potatoes. Among the house creations, we like the Butcher, a mix of housemade pork sausage, pepperoni, red onion, and sweet red peppers.
1828 L St., NW; 202-290-1910.
This article appears in our Washingtonian Welcome Guide.