Black Cat; April 8
Somewhere between a traditional Catholic mass and a garish burlesque act is where you'll find Church Night, a locally grown variety show that parodies a church service. After selling out the Black Cat nearly every month for two years, the group celebrates its third anniversary with this show. Expect church carnival games, music acts, and tater tots and shots for "communion." $12.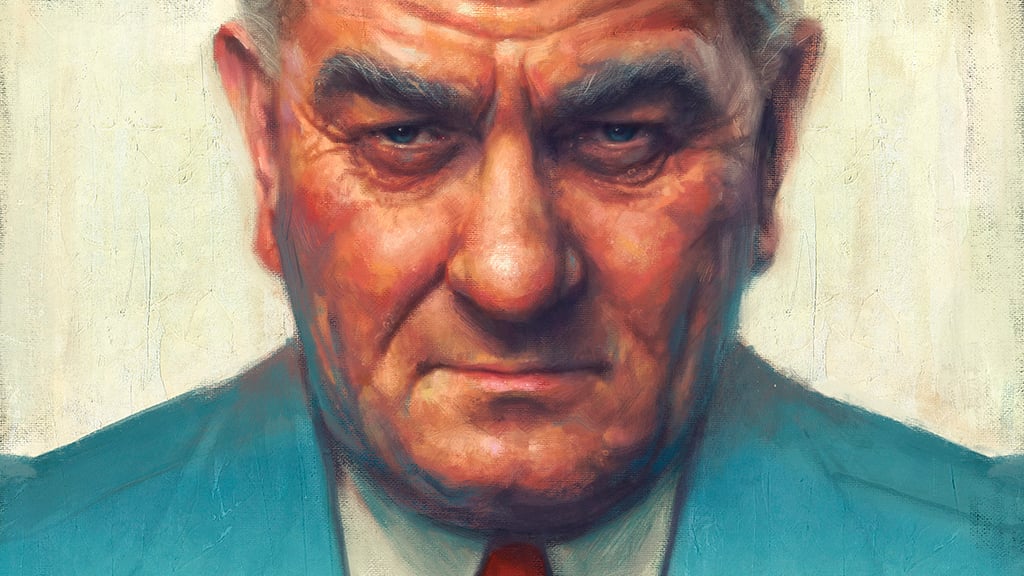 Arena Stage; April 1–May 8
The gray morality of politics and power colors Arena Stage's production of Robert Schenkkan's Tony Award–winning drama about Lyndon B. Johnson's unscrupulous battle to push civil rights legislation through Congress ($40 to $90). Soon to be made into an HBO film, it features a deep cast of historical characters including Martin Luther King Jr., George Wallace, and J. Edgar Hoover. Washingtonian's Dean Essner talked with actor Jack Willis about playing LBJ.
Q: All the Way premiered at the Oregon Shakespeare Festival in 2012. Does it feel especially pertinent now that it's being performed in Washington during an election year?
A: That's the reason I took the gig, because we did it in 2012 in Ashland, which was an election year. I think the play is a companion piece with [the recent Arena Stage drama] Sweat, which is about labor and the working class and how we've been marginalized. They're both important plays to do in DC.
Q: What's your personal connection to LBJ and his politics?
A: I identify with his issues. I come from that part of that country, rural poor. You find a character every now and again that you really identify with.
Q: How do you get into the head of such a complex individual on a nightly basis?
A: He was a doer—he wasn't a thinker. I don't care about what he thought; I care about what he did. I think that's the way he lived his life: You can think about it and think about it, but unless you do something, it's worthless.
Q: Any thoughts on Bryan Cranston's performance in the Broadway rendition of All the Way?
A: What you have to understand—we created the show in Oregon. You don't know anything about this, do you? I don't even know why I'm talking to you. We created the show at the Oregon Shakespeare Festival. Then the playwright gave it to a New York producer, who took it to Broadway with New York and Hollywood actors, and none of us went. But that was not a world premiere—we created the show. Bryan Cranston did not create this show. Bryan Cranston just did it on Broadway because they can make money off Bryan Cranston.
Q: How do you think All the Way will make the audience feel about LBJ?
A: I don't know and I don't care.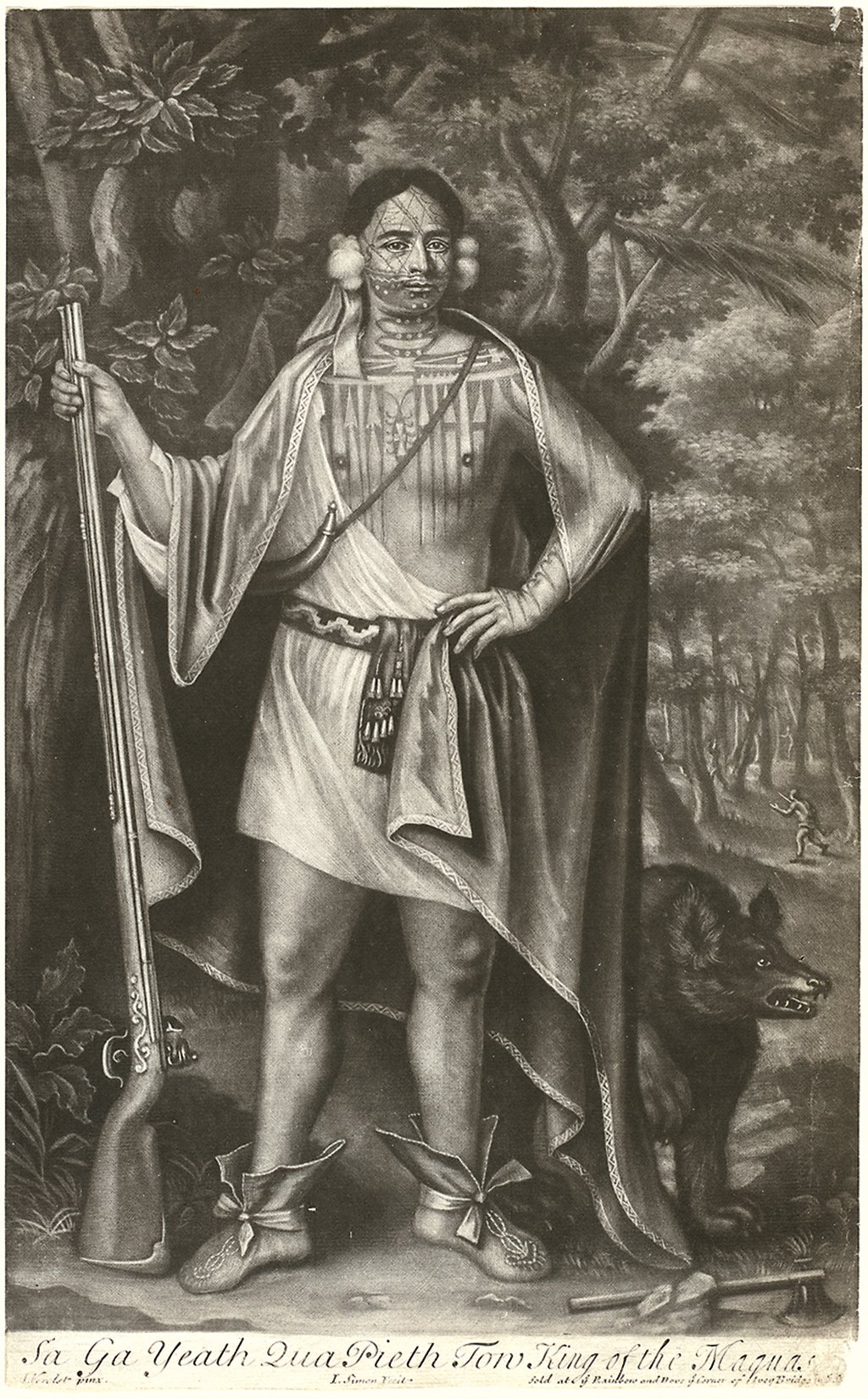 National Gallery of Art; April 3–July 24
Since its inception, the National Gallery has amassed more than 22,500 American prints spanning three centuries. Seventy-five years later, the museum is displaying 160 of them in the first major museum survey of American prints in 30-plus years. Organized thematically, the exhibit stretches from Paul Revere's call for revolutionary action through the age of Warhol and Pollock.
Sixth & I; April 19
This anthology on celebrity crushes has strong Washington cred: Besides editors Cathy Alter and Dave Singleton, contributors include novelist Carolyn Parkhurst and journalists Hanna Rosin and Shane Harris. Others are national names—Stephen King (crushee: Kim Novak), Jodi Picoult (Donny Osmond). James Franco's awkward paean to River Phoenix is the most disarming; Richard McCann on Bette Davis is the most exquisite. This event features Alter, Singleton, and other local contributors. $15.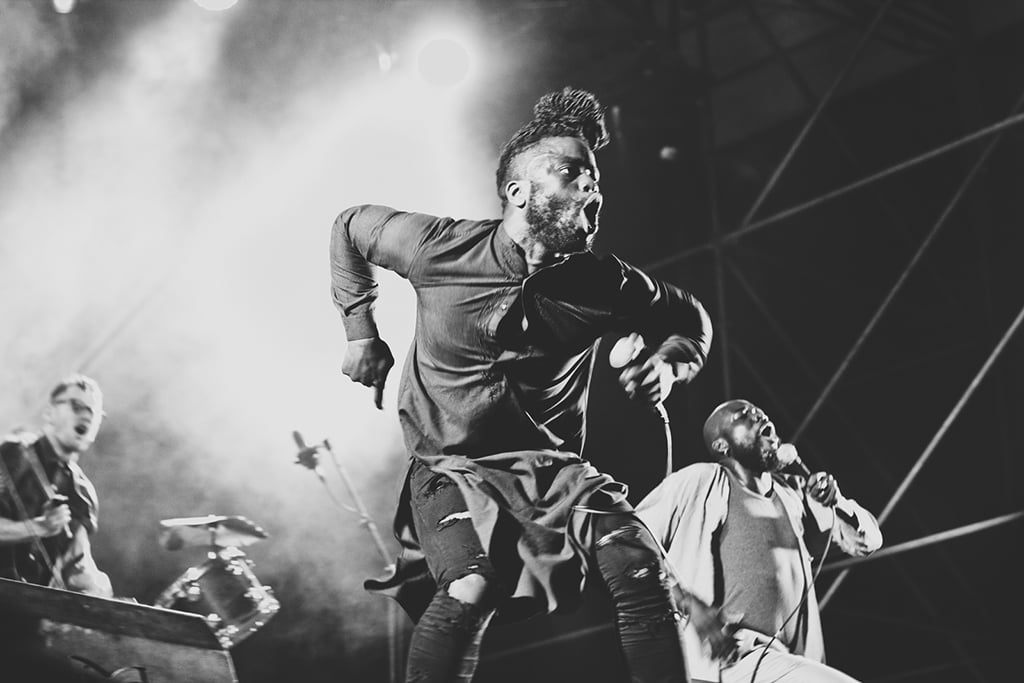 Rock & Roll Hotel; April 3
This UK band's songs feel like a hypnotic blend of indie rock, hip-hop, and psychedelic dance music, oscillating between loud and soft, fast and calm. Whichever style they trend toward, things are certain to get raucous. $15.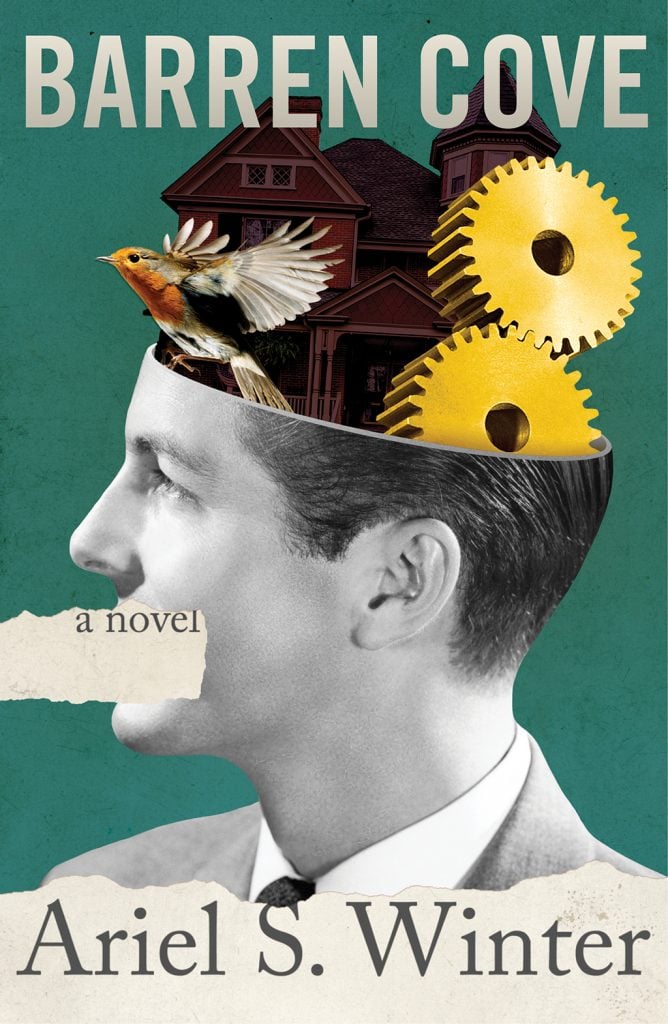 Various venues; April 15–17
Downtown Bethesda hosts a weekend of panels and readings, the bulk of which trend toward the Beltway-focused. Alexandra Petri (A Field Guide to Awkward Silences), David Ignatius (The Director), and Cokie Roberts (Capital Dames) are among this year's authors. Above, Barren Cove by Baltimore's Ariel S. Winter. Free.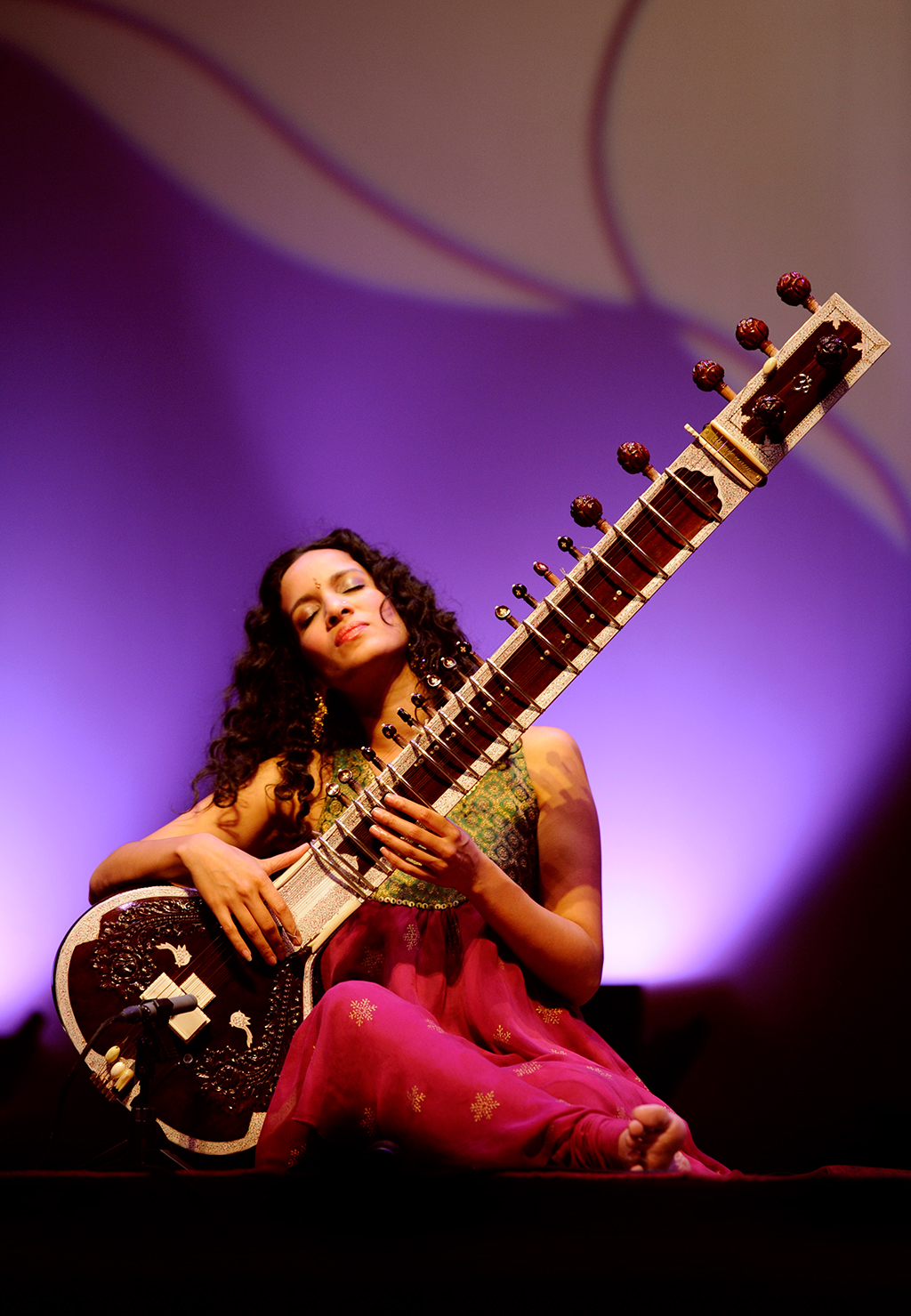 Lisner Auditorium; April 1
Anoushka Shankar picked up the sitar at age four, and she had a pretty good teacher: her father, Ravi Shankar. Now 34, she mixes ragas with electronic, jazz, and other forms of world music. Her latest album, Home, however, is a return to Indian classical music—and her dad's roots: "In a way," she told NPR, "the album did sort of feel like a real focusing on him and a process of reconnecting with him." $25 to $45.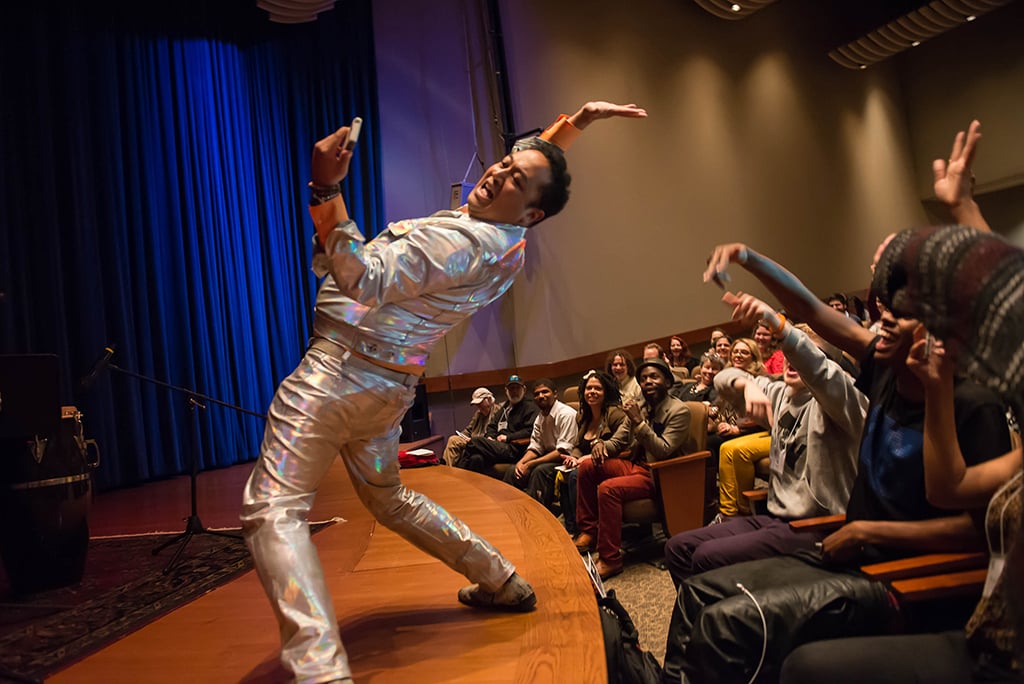 Various venues; April 14–17
This progressive festival is devoted to the poem's power for social activism and justice. US poet laureate Juan Felipe Herrera opens the event with his story of growing up in the desert valleys of California as the son of migrant farmers. From there, the weekend features 15 other headliner poets (including Regie Cabico, above) and more than a hundred readings, workshops, and panels. $75 to $140.
Sixth & I; April 10
Nothing is off-limits for Ann Friedman and Aminatou Sow's chats—multiracial emoji etiquette, Hillary Clinton's campaign strategy, menstrual sea sponges are all fair game. Now, instead of eavesdropping on their witty commentary from your couch, you can see these two podcast stars live. Just don't be caught off-guard by the unapologetic talk about periods. $20.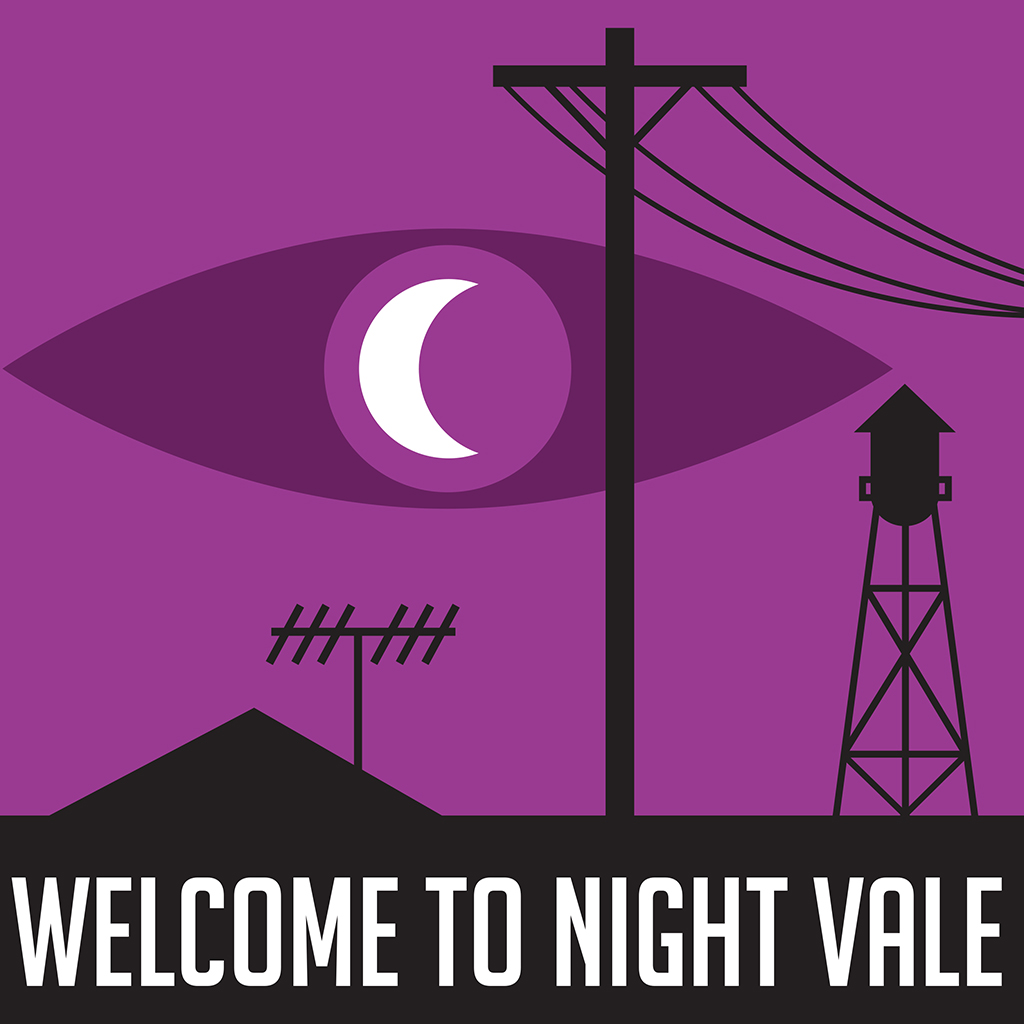 Lincoln Theatre; April 18–19
Hooded figures, angels, and a mysterious glowing cloud are only some of the strange phenomena alluded to in this cult-hit podcast, which takes the form of a community radio show in the eerie fictional town of Night Vale. If it doesn't spook you through headphones, this live performance certainly will. $32.50.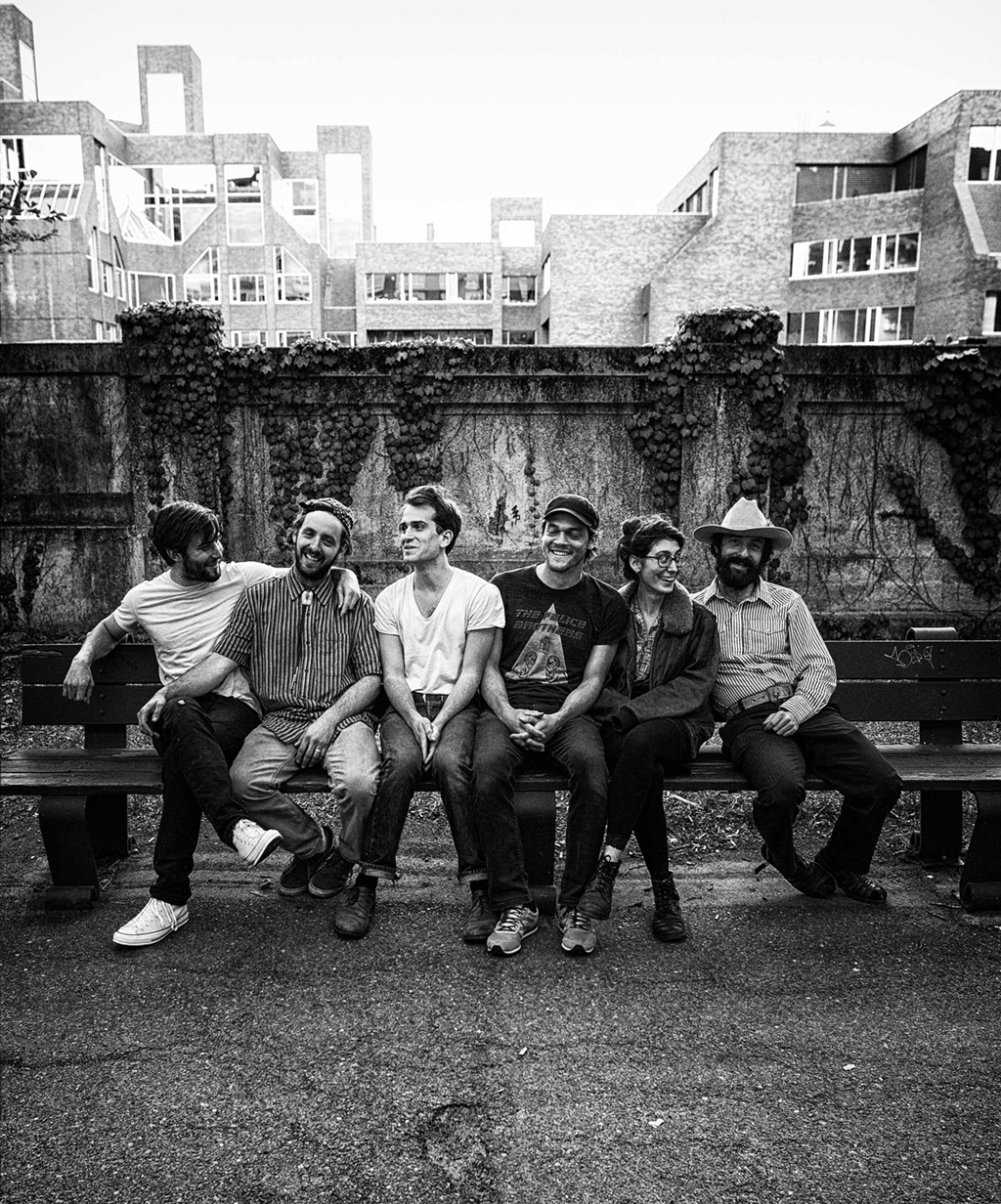 Kingman Island; April 30
Springtime is back, and so is this annual festival that brings bluegrass and folk music to an island in the middle of the Anacostia River. And why should you venture out to an island in the middle of the Anacostia to see this? Because the multiple stages of twangy tunes create what's simply a joyous atmosphere, as families stretch out on blankets and the more party-inclined line up for craft beers—all while the space in front of the stage becomes a flowing dance party full of do-si-dos and lively twirls deep into the night. $15.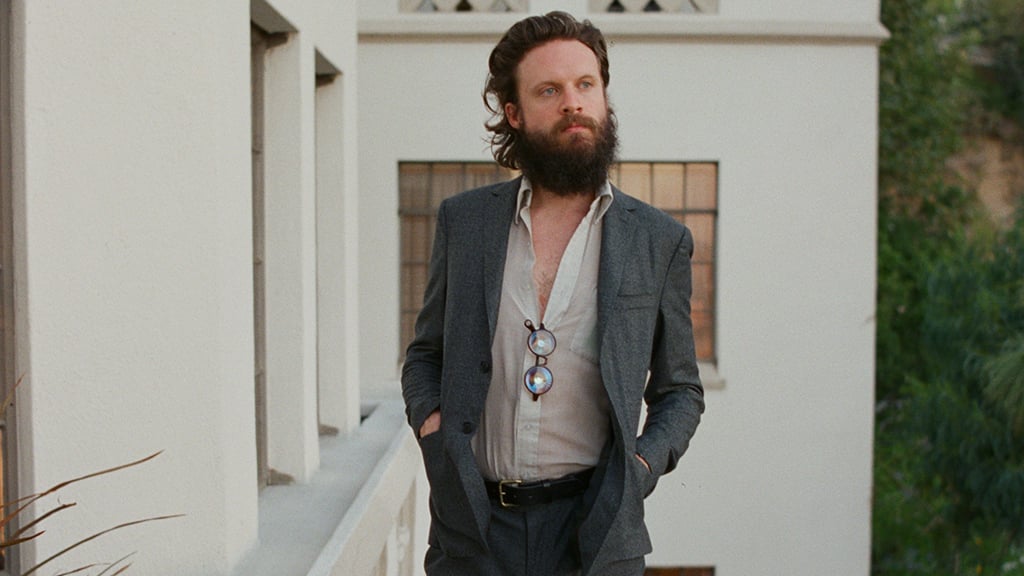 Lincoln Theatre; April 25–26
Is there any songwriter as simultaneously romantic and misanthropic as Josh Tillman? Under the name Father John Misty, Tillman writes strange, open-hearted love songs even as he's rolling his eyes at the whole concept, as in the amazingly titled "Bored in the USA." $40.
Various venues; April 13–16
A satire set in summer camp, a funk/comedy band, and a trivia contest pitting comedians against the audience are part of the first 202 Comedy Festival, showcasing 60-plus local comics across 15 shows. The keystone event at the Black Cat features standup from returning DC natives Seaton Smith—seen most recently on Inside Amy Schumer—and Late Night With Seth Meyers writer Aparna Nancherla. Free to $25.
Boatyard Bar & Grill; April 16
It's opening day on the Chesapeake, and the lures return to the water in this Annapolis tradition, a catch-and-release fishing tournament that's been going on for 15 years. Benefiting the Chesapeake Bay Foundation and others, the party begins after the lines have been reeled in, with live music and awards in the restaurant's parking lot. Free to watch.

Nationals Park; April 16
Like the first cookout after a long winter, this festival promises to thaw us from the cold with food trucks, lawn games, deejays, and, of course, a lot of beer. A ticket buys you unlimited tastings from more than 80 local beermakers and craft brewers, so pace yourself. Or don't—winter's over. $40.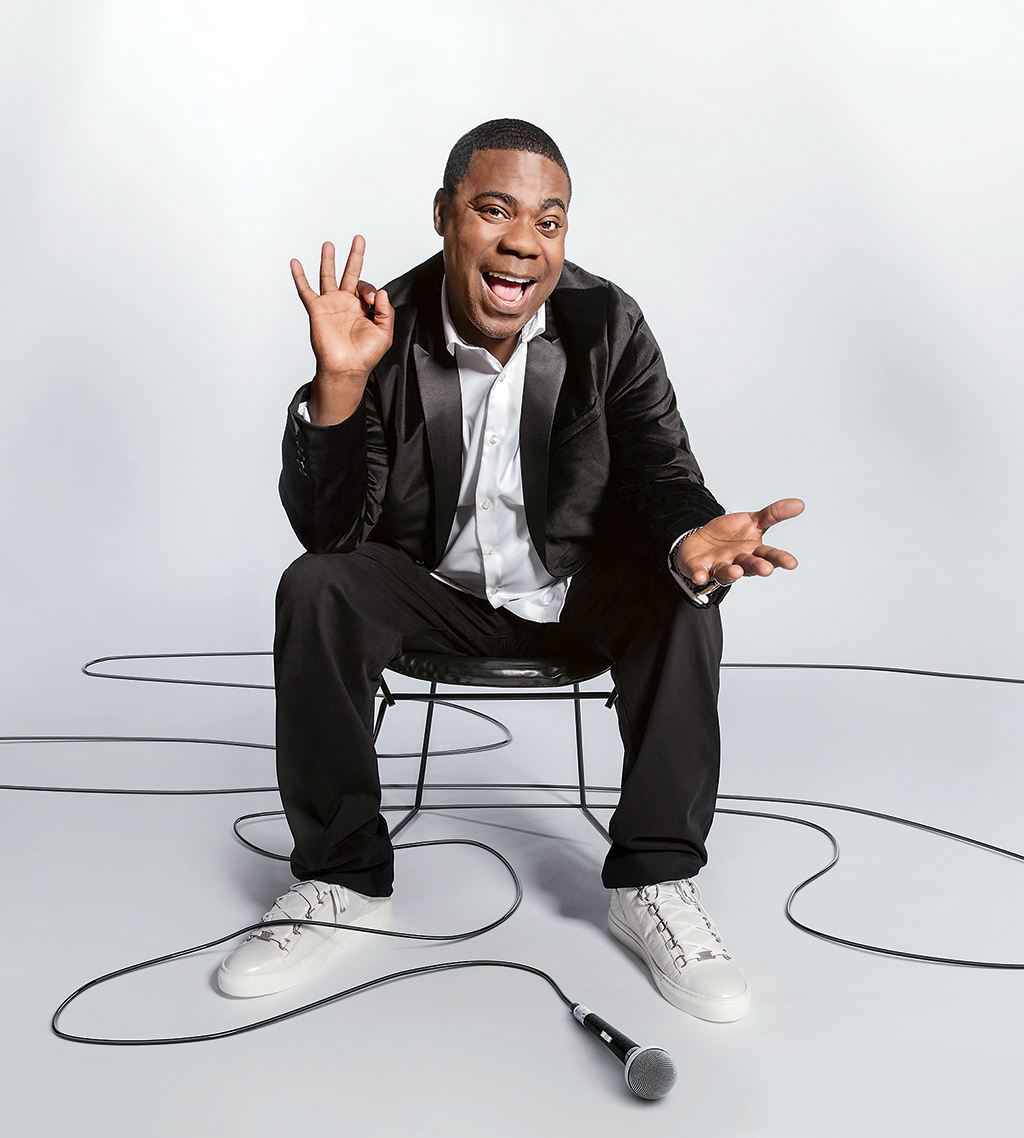 Kennedy Center; April 22
It took more than a year for Morgan to get back onstage after the June 2014 traffic collision that left him in a coma for more than a week. But in his first post-recovery gigs—on the Emmys and his old home of Saturday Night Live—the former 30 Rock star "started to feel like myself again," telling GQ in November that his standup would be "deeper" and "funnier." After all, he said, "I faced death and all that shit." $59 to $99.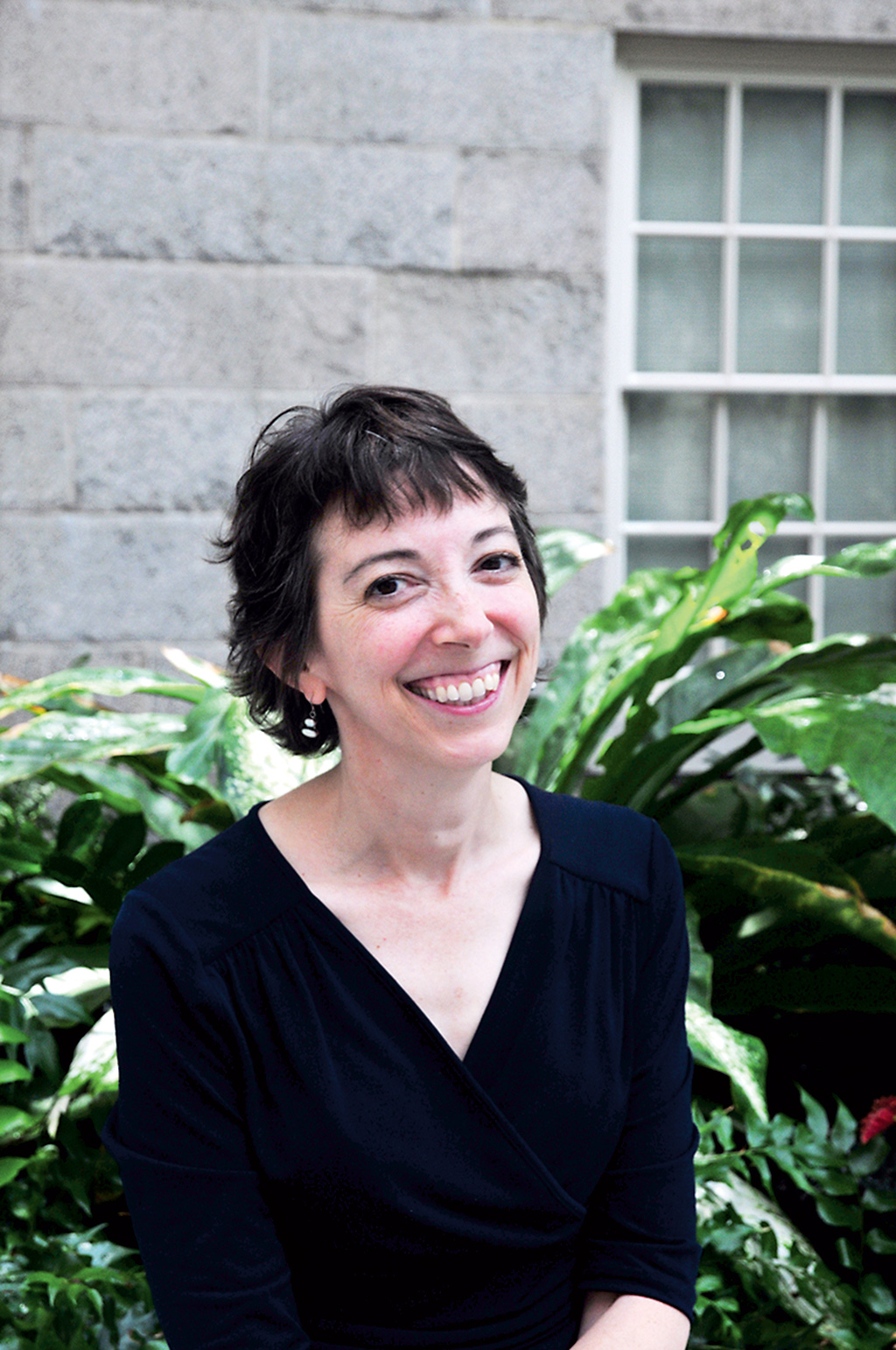 Washington's recent surge in cycling isn't the first time the two-wheeled machines have altered US travel, according to The Mechanical Horse: How the Bicycle Reshaped American Life, a new book by Margaret Guroff. Washingtonian's Andrew Beaujon chatted with the author at her office at AARP the Magazine in DC—and yes, she gets there by bike.
Q: How much does cycling today resemble the experience of people in the late 19th century, when bikes first appeared?
A: The part that I relate to the most is how much fun it is. That's something I've found when you get into the technological history and the cultural impact on this and that—you can forget that one of the main reasons it doesn't go away is because it's so much fun. Riding a bike is just not an experience you can get on land any other way.
Q: You often put those inventions like derailleurs and brakes in perspective of how they actually changed people's approach to cycling.
A: The history of the bicycle is the history of people doing crazy things with it. One of the points made at the time when people were trying to figure out how to fly was that it would have to be bicycle makers who would do it because they're the ones who were making these incremental improvements—they were more engineers hacking away at something. In the way we have open-source code now, it was like that, and it has been like that all along.
Q: A lot of people think you'd have to be crazy to ride a bike in a city.
A: There are a lot more dangerous things you can do in a city. You have to respect who you're on the road with. When I started riding to work, every day was a fight with a bus or a taxi. Now you just have your occasional [angry] driver, but it's not an everyday, proving-you-belong-on-the-road kind of thing.
Q: In my experience, drivers usually recognize there's some place for bicycles. Generally, just not near them.
A: Driving to work in rush-hour traffic is an extremely frustrating experience, whereas riding to work in rush-hour traffic is hilarious and liberating. And delightful. So part of the problem is just built into that. You have all these people alone in these huge machines who are furious and looking for people to be furious at. And the cyclists are just like "la la la." It's like two different moods superimposed on each other.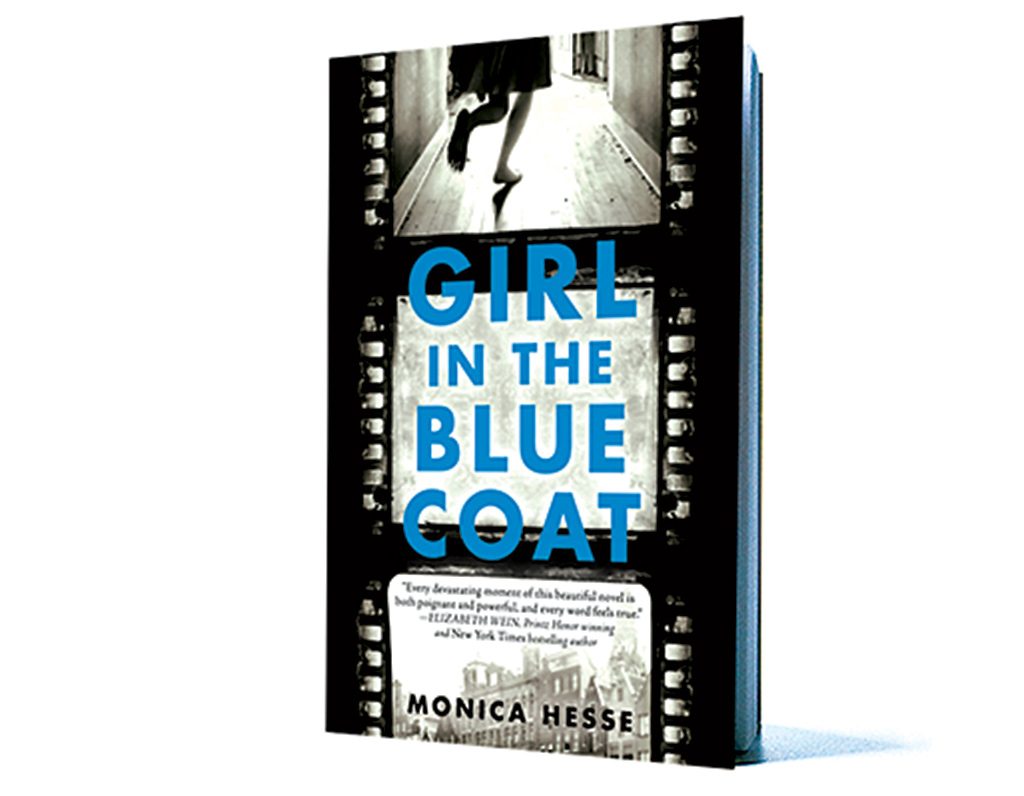 Nazi-occupied Amsterdam is the backdrop for Girl in the Blue Coat, a young-adult novel by the Washington Post's Monica Hesse. It follows teenage Hanneke Bakker as she cycles the streets pro-curing black-market goods for neighbors—coffee, kerosene, cigarettes, and, in the novel's animating mystery, even missing persons. Washingtonian's Amanda Whiting talked with Hesse.
Q: How did you come to this book? It's historical fiction but also young adult and also a mystery novel.
A: I read Anne Frank when I was younger, but I realized as I got older that most of what I knew about that period was through someone who had to be indoors through the war, who was looking out the window at things happening. I got interested in learning about what the war looked like outside those walls. I'm a research nerd and love libraries. I love finding obscure information.
Q: The voice of the narrator, Hanneke, feels very modern. Was that intentional?
A: I know it's historical fiction, but I didn't think about these characters being from a different time and place. They were just people going through people things. Even when you read biographies of the most famous resistance workers, they were still getting annoyed there was no coffee and getting into fights with friends, falling in and falling out of love, getting irritated. Life doesn't stop because you're at war. That's the space I wanted to live in.
Q: The book is wrapped up in ideas of truth and lies, intention and blame. How did those become attached to Hanneke's story?
A: People ask what's the difference between "young" and "adult" fiction. I don't think there is a huge difference. But I do think when you're writing about teenagers, their hearts are so big and tender, and it's hard to picture getting over something—your heart not always being broken. Those questions of blame, regret, grief, and uncertainty are just part of being 18 or 19. If the characters are going to be this new adult age, these are the things they would be worried about.
Q: There's a long tradition of young-adult, female-centered Holocaust literature. Were you intimidated by that?
A: The historical fiction was nerve-racking, because this is a time period where if you get something wrong, people are going to know it. I was glad my journalism training kicked in, because I wanted this to be as factually true as an article. In terms of whether the market was crowded, when I was younger and I finished Number the Stars, I wished I could read 20 more books set in Denmark in World War II. I hope if it's a good reading experience for someone, there's never too much.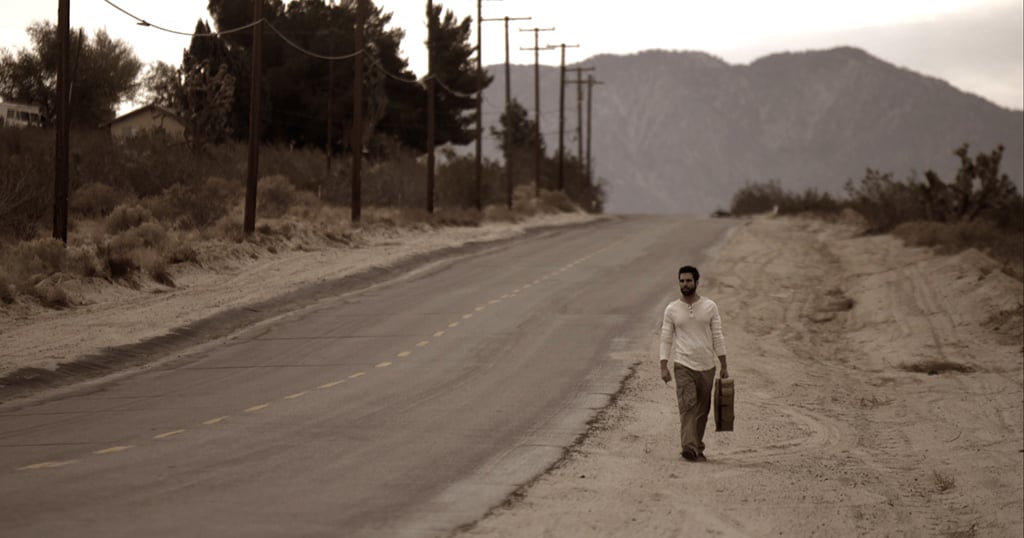 Various venues; April 21–30
The second annual "NOVA Fest" is Virginia's attempt at producing its own Cannes or Sundance: ten days of films, seminars, and parties (even a Battle of the Bands competition). Anticipated titles range from the world premiere of the love story Bella to This Modern Man Is Beat (above), a short about a man pawning his guitar. $11 to $100.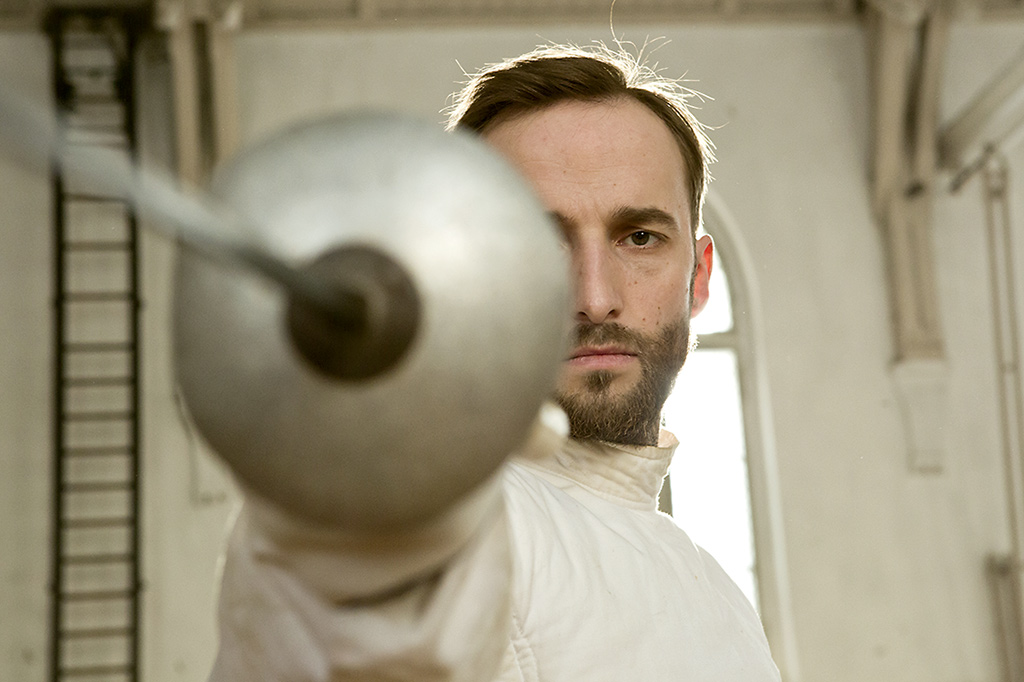 Various venues; April 14–24
Severe underfunding almost made 2014 the final year for Filmfest DC. But the festival—which features international, independent films at a handful of District cinemas—survived thanks to budget cuts and donations, and it now has a stacked lineup for its 30th anniversary, including Finland's The Fencer (below), a Golden Globe–nominated biopic about fencer Endel Nelis, and My Internship in Canada, a Canadian political satire. $13 to $45.
This article appears in our April 2016 issue of Washingtonian.