April Fools' Day is one of those occasions that is best celebrated privately. Stick a Whoopee cushion on your kid's kitchen-table seat? Great. Post a Facebook update about getting a new job that clearly wasn't offered to you? Worth a push of the "Like" button, perhaps. Replace your office-mate's drinking water with a glass of white-wine vinegar? That's pretty messed up, but at least we don't have to watch it go down.
But April Fools' hoaxes attempted by news organizations and other well-known institutions are more groan-inducing than funny. As Caitlin Gibson writes for the Washington Post, these stunts are not so much jokes as they are an "annual onslaught of awkward political gags, careless media blunders, eye-roll-inducing ad campaigns, mean-spirited pranks and, if you're lucky, maybe an actual laugh."
Concerning the pranks staged by various DC institutions, that actual laugh is still to come. The "jokes" pulled so far today—by an urbanism blog and federally funded institutions—are painful and kind of pathetic. Here are the most cricket-worthy Washington gags of April Fools' 2016:
Most Trump-based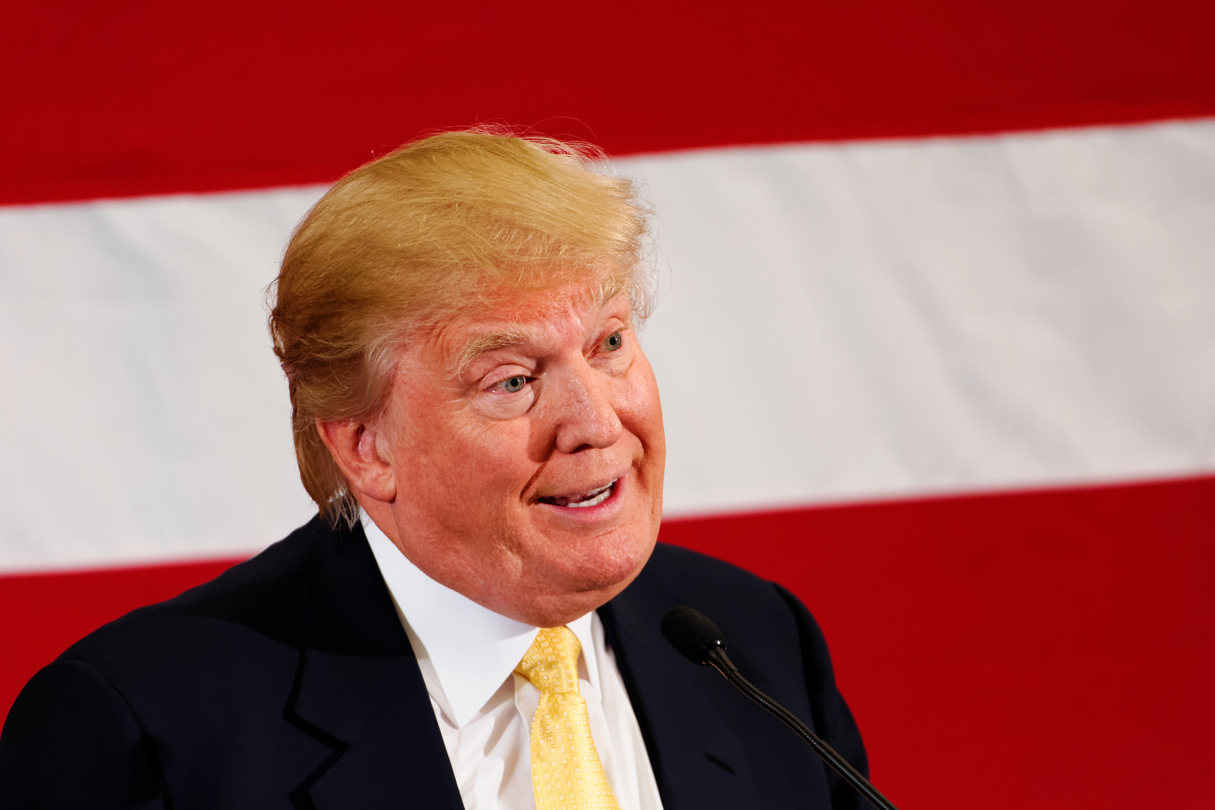 After lies, race-baiting, and rally violence, fantasies of how Donald Trump would remodel the White House have been one of the most steady undercurrents of his presidential campaign. So why not one more? Enter the real-estate blog UrbanTurf, with its renderings of an Oval Office decorated in Trump's trademark Louis XIV-meets-Liberace style and a Height Act-compliant condominium tower sticking tacked on the back of the building, designed by an architect named "Ilé Soo-Yoo." Hard pass.
Most Like the College April Fools' Issue
Every year, Greater Greater Washington dumps its usual flow of solutions to the area's transit and development dilemmas in favor of jokes that only make sense to its writers and maybe some of its more dedicated readers. In 2014, it renamed itself "Greater Greater Wells," in an homage to then-DC Council member and urbanist matinee idol Tommy Wells. Today's "Breakfast Links" post—by "Seymour Rhodes" (the city planner's version of a butt joke, apparently)—includes a fake quote from real-life DC bike-lane planner Sam Zimbabwe about building a wall around the Pennsylvania Avenue cycle track and making Virginia pay for it. Again with the Trump references?
Elsewhere, Greater Greater Washington has a proposal from "Albie Walken" about cutting Metro's electrical supply, site founder David Alpert becoming a producer on The Walking Dead, and "Mateo Iglesias" suggesting the low-density White House complex be replaced by a high-rise, mixed-use development. At least the real Matt Yglesias got the joke:
I'd have gone with Mateo Churches as the byline on this if it had been me. https://t.co/0lrSrNvYg5

— Matthew Yglesias (@mattyglesias) April 1, 2016
At any rate, it's clearly true that we should build an office tower on the White House grounds for the EOP staff. https://t.co/0lrSrNvYg5

— Matthew Yglesias (@mattyglesias) April 1, 2016

Nice of Matty Churches to acknowledge the effort, but he's about as far as Greater Greater Washington can reach with its brand of humor. Jokes about density and bike lanes are fine, but that giggle-fest is better happening offline at the next Bicycle Advisory Council happy hour.
Most Barf-inducing
Our café has switched to a 1940s menu! Visitors will enjoy Tomato Jelly & Baked Fish Molds: https://t.co/14mJGpjUUMpic.twitter.com/FX6buPzTFT

— amhistorymuseum (@amhistorymuseum) April 1, 2016
No, the National Museum of American History is not serving disgusting aspics and stale cookies in its dining area today. At least this silly tweet leads to an interesting blog post about how the culinary industry adapted to World War II-era food rationing.
Most Needlessly Elaborate
The National Air and Space Museum deserves some praise for the effort it put into its "tribble breeding pilot project," which includes a lengthy blog post, a YouTube video featuring several members of the museum's staff, and even a "tribble cam" showing the growing stock of the critters.
But tribbles aren't real. They're the little, furry things from that one episode of Star Trek that reproduce exponentially, overrun grain-storage facilities and starships alike, and aggravate Klingons to no end. April Fools' Day is enough to make you wish the Great Tribble Hunt was a real event. Remember, folks, get your tribbles spayed and neutered.
Most Underwhelming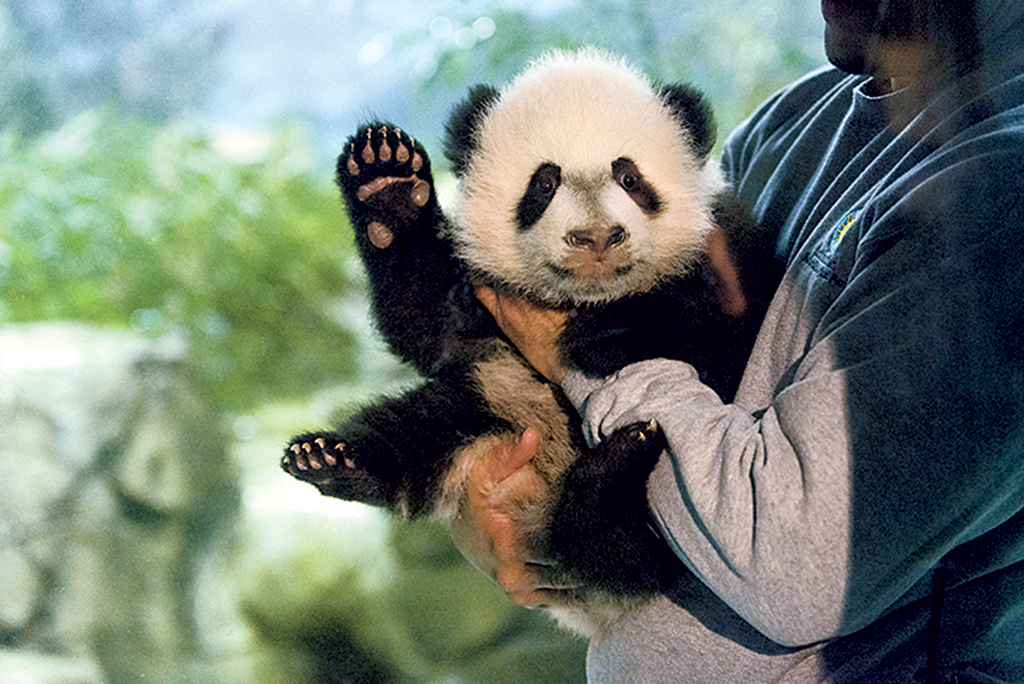 The National Zoo completes a troika of Smithsonian April Fools' gag with a "Talk to the Pandas" button on the page for its panda live-streams. Giant pandas do, in fact, have very sensitive hearing. Findings from a study conducted at the San Diego Zoo found that the bears are capable of picking up sounds at ultrasonic frequencies, which are beyond the upper limit of what humans can hear.
But, no, the "Talk to the Pandas" button does not actually result in you being able to send a low-level whisper to the panda cage. Then again, April Fools' day is, at its core, lame and underwhelming. It's the Tian Tian of holidays. Washington City Paper fell for it, though.
Most Dated
Happy to hear @realDonaldTrump accepted my challenge to debate one-on-one: https://t.co/mikc6fXZei

— Ted Cruz (@tedcruz) April 1, 2016
Worse than being yet another Trump joke, and worse than completely dissing Ohio Governor John Kasich, Senator Ted Cruz's tweet leads to a video that quickly jumps to Rick Astley's "Never Gonna Give You Up." To be sure, Rickrolling was funny exactly twice: the first time it happened to you, probably sometime in early 2008, and when it happened to the Mets.
Most Narrowly Focused
The top comment on DCist's "Morning Roundup" post today contained some job news that came as a surprise to me: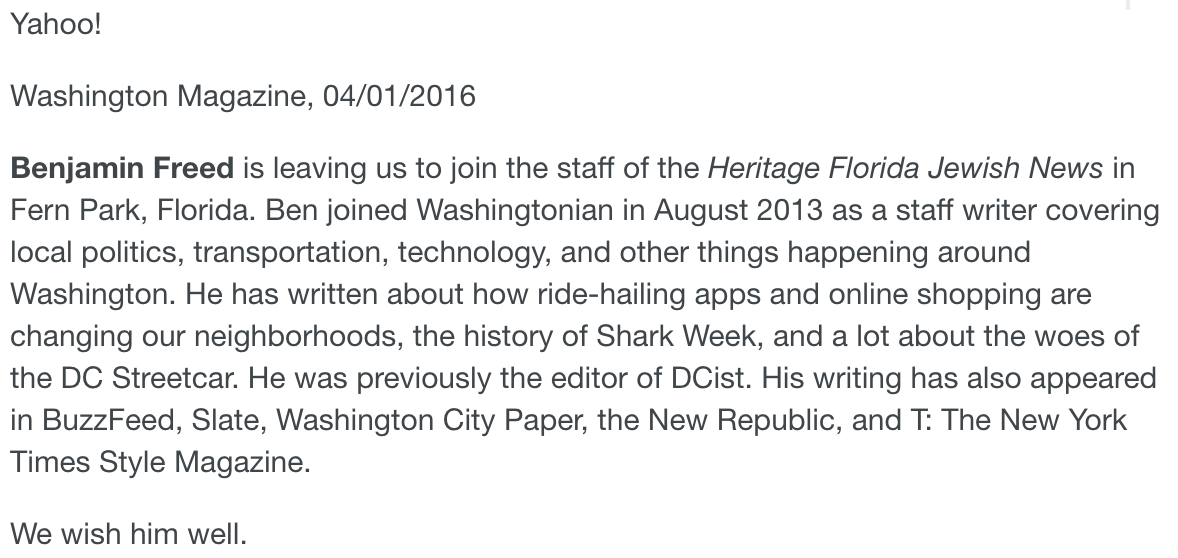 While Heritage Florida Jewish News is a real publication in the real Orlando suburb of Fern Park, I have not taken a job there, as a position with a niche weekly in a part of Florida with which I am not too familiar does not suit my skill set or career plans. But it's nice to know that I still elicit this much fear among readers of a site I haven't worked at in nearly three years. Though they could at least get the name of my current employer correct. What the hell is Washington Magazine?
Most Unclear if It's Actually a Joke
Earlier Friday, the Washington Nationals made this announcement on Twitter:
We are excited to announce that Justin Bieber will throw out the first pitch at the April 28 game at #Nats Park! pic.twitter.com/lzkwkWxGgI

— Washington Nationals (@Nationals) April 1, 2016

On the surface, it has all the elements of a bad April Fools' joke: beloved local institution, easily ridiculed pop-culture figure, and an dash of feigned urgency. And the timing seems off: Justin Bieber has a show at the Verizon Center on April 29 (when the Nationals are away), but he is also scheduled to play Columbus, Ohio on April 28. Yet it's not quite ripe to call bullshit on this one. The Nationals' game against the Philadelphia Phillies that Thursday has a 4:05 PM start; doors at Bieber's Columbus show don't open until 7:30 PM. That's not a huge window, but it might be enough for a ceremonial first pitch and a quick flight back to Ohio in time for a last-minute soundcheck.
And if the Nationals are joking, then it's a sure sign baseball teams will do anything to sell tickets to games against the Phillies.