Starting Friday, over 40 established and emerging Lebanese designers will bring their wares to Georgetown for a four-day pop-up called Caravan Beirut. The pop-up will showcase apparel, accessories, jewelry, home goods, and photography from the designers, giving shoppers a taste of Lebanon's capital, Beirut, in Georgetown Park.
The pop-up marketplace is being put on in partnership with Bucolik—a curated e-commerce site that founded Caravan Beirut—Mariana Wehbe Public Relations, and the American Lebanese Chamber of Commerce. The man responsible for transforming Georgetown Park into a luxury marketplace is architect Rabih Geha. Gaha's firm designed the Uberhaus in Beirut—a nightclub made of shipping containers with an interior design that mimics a whale's ribcage—so we're looking forward to seeing how he's designed the DC pop-up space.
On top of the fact that the event will give a unique look into Lebanese culture through the artisans' work, there's also going to be some really cool stuff to browse and buy. Here's a few of our favorite things that will be available at the market.
1. These adorable fruit-themed accessories.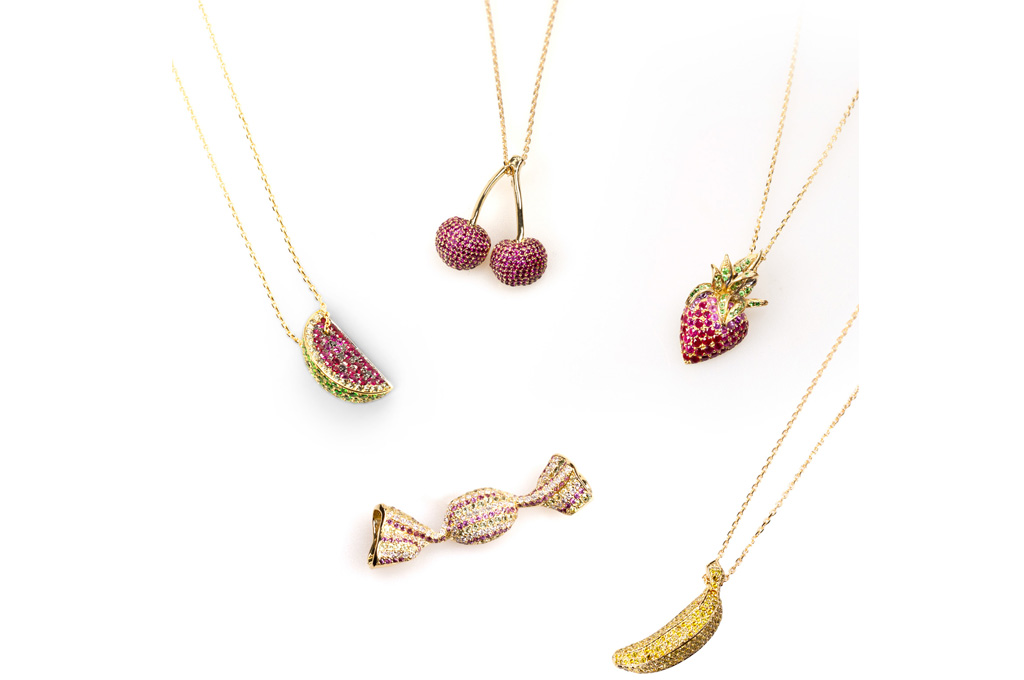 Preppy and cute, these fine jewelry necklaces are made by Andre Marcha.
2. Neon sign art.
These customizable neon signs are what the artist, Hania Rayess, a communication art grad, calls "statement neon."
3. These modern looks.
Designed by Karine Tawil, who worked in Milan and New York before returning to Beirut, this collection is called Karoline Lang, named in honor of the designer's grandmother.
4. This patchwork chair.
The mission of Huda Baroudi and Maria Hibri's textile and furniture business, Bokja, is to "gather the unexpected, elevate the mundane, and seek human emotion."
5. This cute, metallic fruit stationary.
Made by Parsons grad Rouba Mourtadad, who launched her design and paper goods studio,  Choux à la Crème in 2010.
6. This bag, handmade by female prisoners and ex-prisoners in Lebanon.
Sarah's Bag was launched by Sarah Beydoun, a sociology student who wanted to start a project to train female prisoners in Lebanon, fifteen yeas ago. Today, it works with over 200 ex-prisoners, prisoners, and underprivileged women, who make the bags by hand.
7. These rose-gold cluster earrings.
Designer Selim Mouzannar has degrees in gemology, but you don't need one to see his fine jewelry is gorgeous.
The pop-up will run April 8 from 6 to 9 PM and April 9 through 12 from 10 AM to 7 PM at Georgetown Park, 3222 M Street, NW.