Our Washingtonian Recommends lists bring you the best places to eat, drink, and be entertained—all selected by Washingtonian editors.
The enduring quality of this fish market/restaurant means it's usually packed. Dishes bear many accents: Finely chopped bigeye tuna is set off by a tangy ponzu sauce, while a Mayan stew gives prawns a peppery twist. The fish market up front is easily the best in the area.
4883 MacArthur Blvd., NW; 202-342-9101.
Michael Mina's dining room in the Four Seasons Hotel is a big attraction, but we've had too many overcooked $59 steaks there to recommend it. What we can still get behind: the cocktails and snacks in the less buttoned-down lounge. On the haute junk-food menu, there are addictive skinny fries and some of DC's best burgers.
2800 Pennsylvania Ave., NW; 202-944-2026.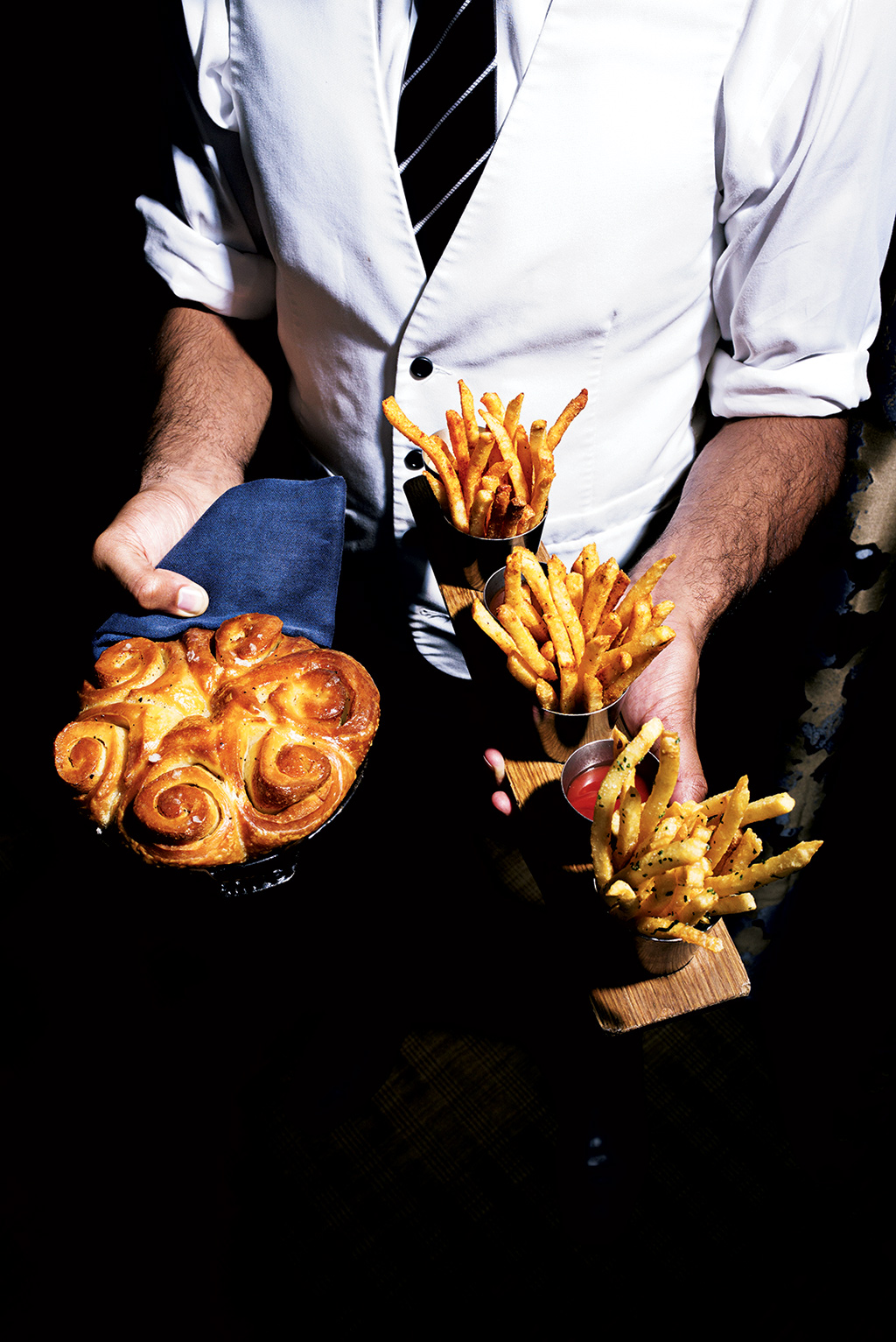 This sleek French eatery has an airy interior with gold-leaf accents and gilded mirrors. The cuisine leans toward the south of France, with classic offerings like pan-roasted trout and moules frites. Expect lots of beurre blanc.
1039 31st St., NW; 202-965-2606.
Open since 1963, the original Clyde's—there are several others—radiates the feeling of an "everyone knows your name" saloon. The kitchen uses local produce and seafood when possible, so look for a diverse mix of daily specials. The surprisingly good cheese plate is popular, as are generously portioned American dishes such as crabcakes, a thick cheeseburger, and a Carolina-style pulled-pork sandwich.
3236 M St., NW; 202-333-9180.
Restaurateur Richard Sandoval opened this sister to his 14th Street Mexican spot in 2013. You'll find tacos filled with the likes of cactus and adobo-marinated pork shoulder, as well as fajitas centered on marinated meats and shrimp, wrapped in warm tortillas and topped with house-made salsas. With 200 varieties, the selection of tequilas is among the best in town.
1218 Wisconsin Ave., NW; 202-333-4100.
This is a bistro in the classic sense, with French and Belgian cooking that evokes nostalgia for Europe's old cafes. On most nights, the room is jammed with Palisades locals catching up over steaming plates of moules frites and beef carbonnade.
5120 MacArthur Blvd., NW; 202-237-2300.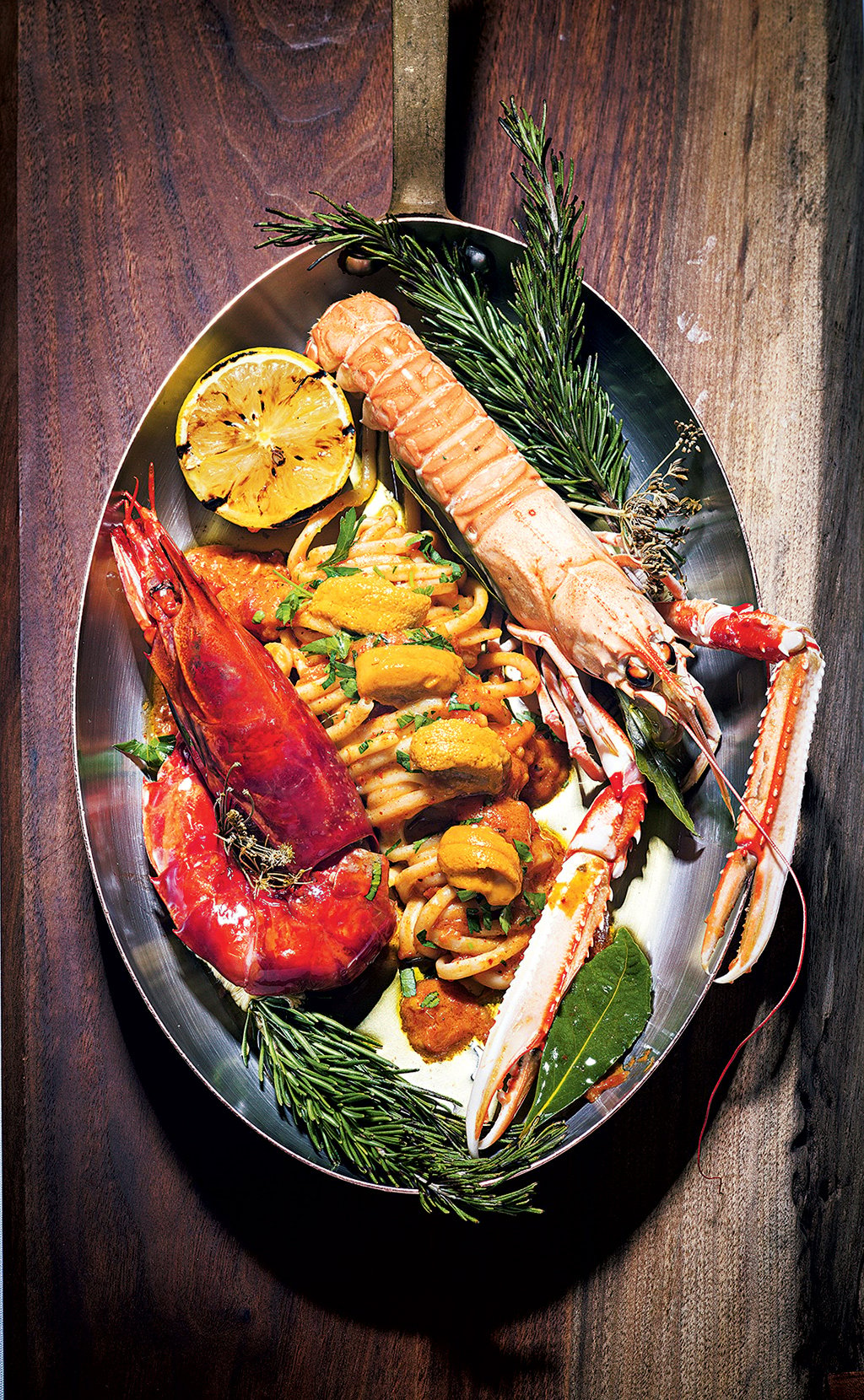 Fabio Trabocchi's restaurant opened in early 2014 and counts First Lady Michelle Obama and Aerosmith's Steven Tyler among its fans. The seafood is the star—whole, head-on fish swabbed with olive oil and grilled with fresh herbs, tiered platters of shellfish on ice, sparkling plates of crudo. An excellent wine list and hard-to-beat views of the Georgetown waterfront complete the experience.
3050 K St., NW, Suite 101; 202-628-0065.
This pizza spot offers pies with crusts that are an almost perfect balance of chewy and crisp. In the Neapolitan fashion, you should expect a certain wetness at the center. Fold the flap back, and enjoy the blend of creamy disks of buffalo mozzarella. Pizzerias, by nature, are designed for quick and efficient meals, but plan on making a night of it here: The views of the C&O Canal in Georgetown are downright romantic.
1063 31st St., NW; 202-337-4444.
A longtime source of buttery croissants and light, Parisian-style lunches, this narrow, very French patisserie also offers flaky quiches and baguette sandwiches. This isn't the place to skip dessert: Pastel macarons, delicate fruit tarts, mille-feuille, and chocolate-custard-filled éclairs are all wonderful.
1645 Wisconsin Ave., NW; 202-342-3248.
This casual Cali-Mex hangout is painted in surf-shop colors. Don't miss grilled shrimp or carnitas tacos; veggie or steak quesadillas; and design-your-own salads with honey-peanut or chili-ranch dressing.
2444 Wisconsin Ave., NW; 202-380-9353.
This article appears in our Washingtonian Welcome Guide.