The West Coast stylist who opened her first Drybar in DC in 2012 after much anticipation is taking what she's learned about hair and compiling it into an at-home manual. On October 18, Drybar founder Alli Webb will launch her first book, The Drybar Guide to Good Hair for All. 
The book will provide readers with tips and tutorials to assist them in styling their hair outside the salon. Though this may seem like a strange move for Webb, whose business capitalizes on women not doing their hair at home, Drybar already sells a line of styling products (including the $195 yellow "Buttercup"  hair dryer) for women to use to recreate Drybar's signature looks on their own. Now, Webb wants to provide her customers with her accumulative hair styling wisdom.
"Being a naturally curly-haired girl and a long-time professional stylist, I have accumulated thousands of tips, tricks, and hair secrets that I am just bursting to get out there to women everywhere!" says Webb. "We have been so humbled by the success of Drybar. When I was approached about writing this book, it felt like such a great way to share the story of how Drybar came to be. "
The Drybar Guide to Good Hair for All is part memoir, narrating how the chain grew from one salon six years ago to its nearly 60 locations around the country today. Additionally, the book breaks down Drybar's menu of looks, with 14 how-to steps for  each style.
"We go over how to deal with second day hair, braids, the perfect pony, and so much more," says Webb. "There's also lots of other pieces of advice, hair myths, and basic hair stuff I think all girls should know!"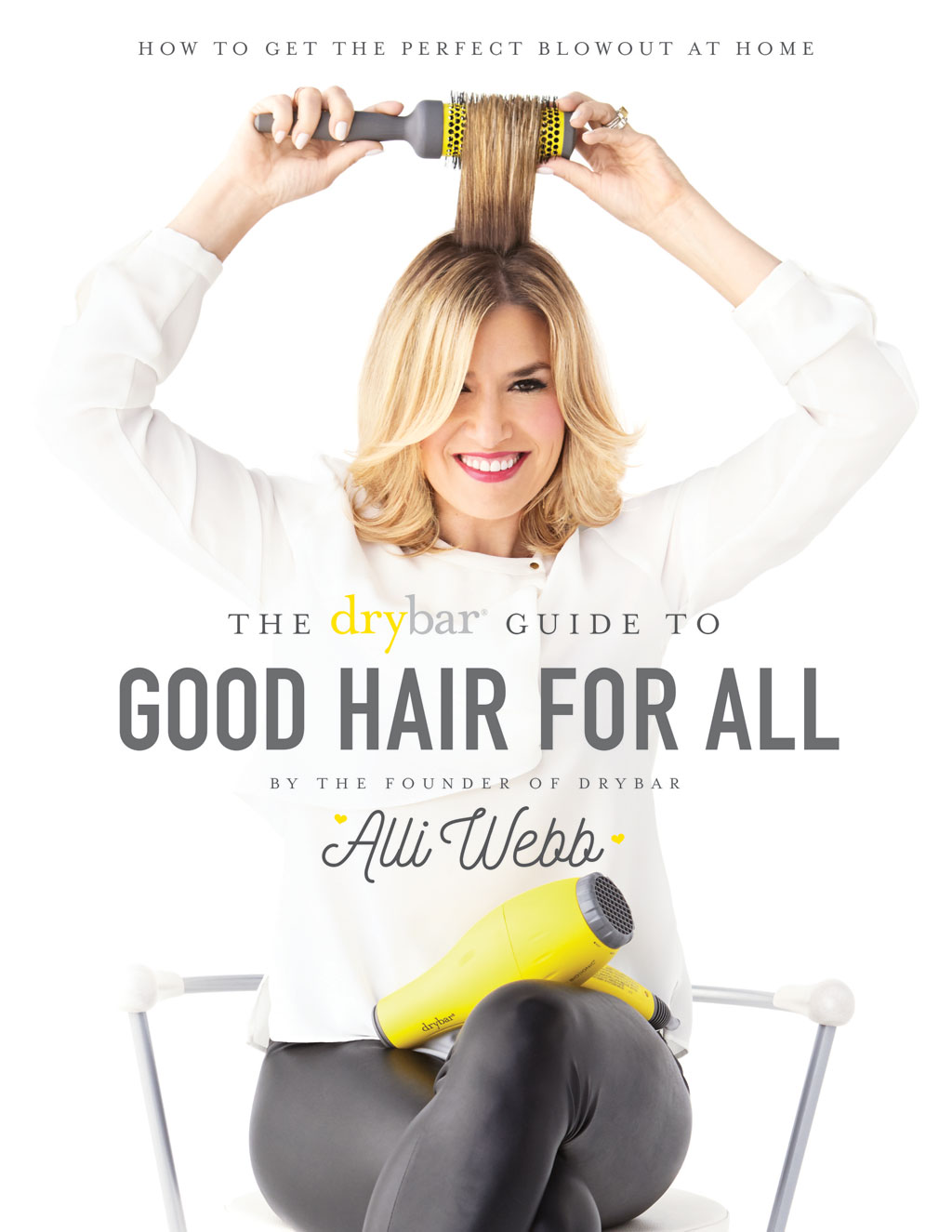 The Drybar Guide to Good Hair for All will be available on October 18 for $24.95 via national book retailers, including Barnes & Noble and Amazon.