Harvey Milk's grandfather lives with me.  I am only a Milk by marriage–my husband Benjamin was Harvey's first cousin.  But because Benjamin's father was the last proprietor of  Milk's department store in Woodmere, the first department store on Long Island, according to family lore, I am now the keeper of  Milk family artifacts.
The portrait of patriarch Morris Milk that once graced the mezzanine of Milk's now condescends to hang in my guest room.  Judging from his expression, Morris is not please with the relocation. I also have the brass samovar Morris brought to America when he emigrated from Lithuania and some of the promotional gifts Milk's gave to its loyal customers. The samovar was within minutes of being turned into a lamp in the 1950's before Benjamin's mother rescued it. It still bears the cyrillic legend we thought might be the family motto. A Russian translator threw cold tea on that idea. The actual message: "made in Moscow."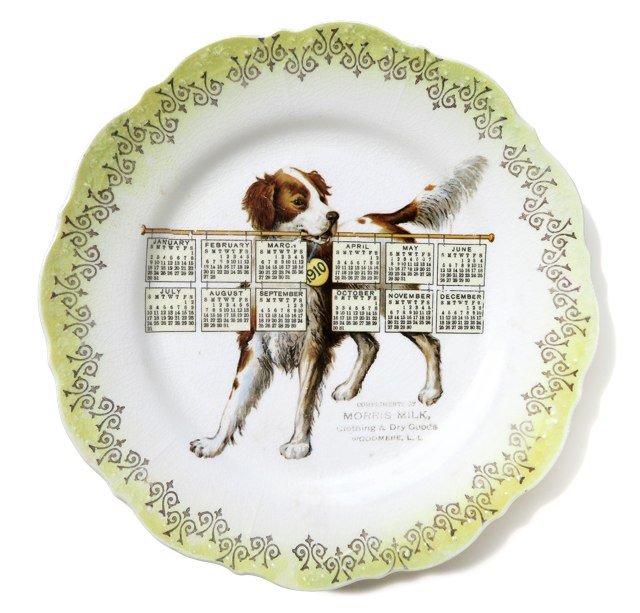 Being a Milk means having to spell my name a dozen times a day because strangers assume they heard it wrong. It also means feeling pride to be a member of the family that produced Harvey Milk.  Although many of us did not discover Harvey was gay until we read it in the New York Times, we were very proud of Harvey's accomplishments as the first openly gay supervisor to be elected to public office in San Francisco.
So I have more than a casual interest in I Am Anne Hutchison/I Am Harvey Milk, a musical theater piece coming to the Music Center at Strathmore April 23-24. Emmy and Tony winner Kristin Chenowith stars in the show with Andrew Lippa, creator of Big Fish and The Addams Family on Broadway. When Lippa wrote I Am Harvey Milk, he says that he did not intend to play the lead.  However, after he played the piece for supporters, they convinced him that he was the best embodiment of Harvey.
Lippa describes the show  as a "concept opera."  Like Chorus Line and Company, I Am Anne Hutchison/I Am Harvey Milk does not have a narrative that unfolds consecutively, he explains.  It does have a big cast.  On stage with Chenowith and Lippa will be 16 singer/dancers from New York, the Alexandria Harmonizers, a local barbershop chorus, and Montgomery County's National Philharmonic Orchestra.
It is the most ambitious production Strathmore has ever produced, according to Monica Jeffries Hazangles, president of the music center. "It fits our hall and our mission, " she says. "it is a wonderful aesthetic work, it is innovative, and involves our community."
The Harvey Milk piece was created for the 35th anniversary of the San Francisco Gay Men's Chorus in 2013.  The chorus asked for submissions of five-minute choral pieces to celebrate the 35th anniversary of Harvey Milk's assassination as well as the singing group's anniversary.  Lippa found himself channelling Milk–both were from Jewish families, had lived in New York, and had not come out publicly as gay men until well into adulthood.  Lippa's husband worked on the Milk movie. In Yiddish, it was beshert"–fated to be.
By the time he finished writing, Lippa had created a sixty-minute piece. and the San Francisco Gay Men's Chorus chose to cancel other submissions and perform only Lippa's creation.
I Am Harvey Milk has been performed by choral groups around the country. The   original cast recording was named winner of Best Soundtrack/Cast Recording in the Independent Music Awards.
Lippa was asked by producers to expand the piece into a full-length play.  He was stymied.  The Milk piece dealt with a specific period in Milk's life when he served as a city supervisor and Lippa did not see a way to broaden it. Then he stumbled upon a book about unknown American heroes, discovered Anne Hutchinson, and was inspired to create the companion piece that will premiere at Strathmore.
Ann Hutchinson was a midwife and mother in the Massachusetts Bay Colony in the sixteen hundreds who was exiled for the crime of teaching women. Lippa believes that Anne Hutchinson and Harvey Milk are linked by their roles as accidental initiators of societal change.
"Like Harvey, she did did not plan to take on the system," Lippa says of Hutchinson. "Like Harvey, she was brought into the center of conflict. She was a threat to the powers that be. Her only answer, like Harvey's was 'I am who I am.' "
My daughter Meredith Milk and I will be in the audience at Strathmore on April 23.  The only remaining question: what will I wear. According to Harvey's nephew Stuart Milk, who heads the Harvey Milk Foundation, Levi Strauss has announced a limited-edition Pride collection of Harvey denims to honor Harvey and benefit the foundation.  I am waiting to find out when the collection will be available.  If all goes well, I'll be wearing my Milk duds.  I'll definitely be carrying my Milk's Department store key chain just for luck.
I Am Anne Hutchison/I Am Harvey Milk runs April 23 and 24 at the Music Center at Strathmore.