Logan Circle is about to gain a new outdoor patio—and forthcoming rooftop bar—for sipping cocktails, digging into tacos, and most notably, playing shuffleboard and yard Jenga. Radiator, located inside the new Mason & Rook Hotel from the Kimpton group, opens next week—just in time for summery weather.*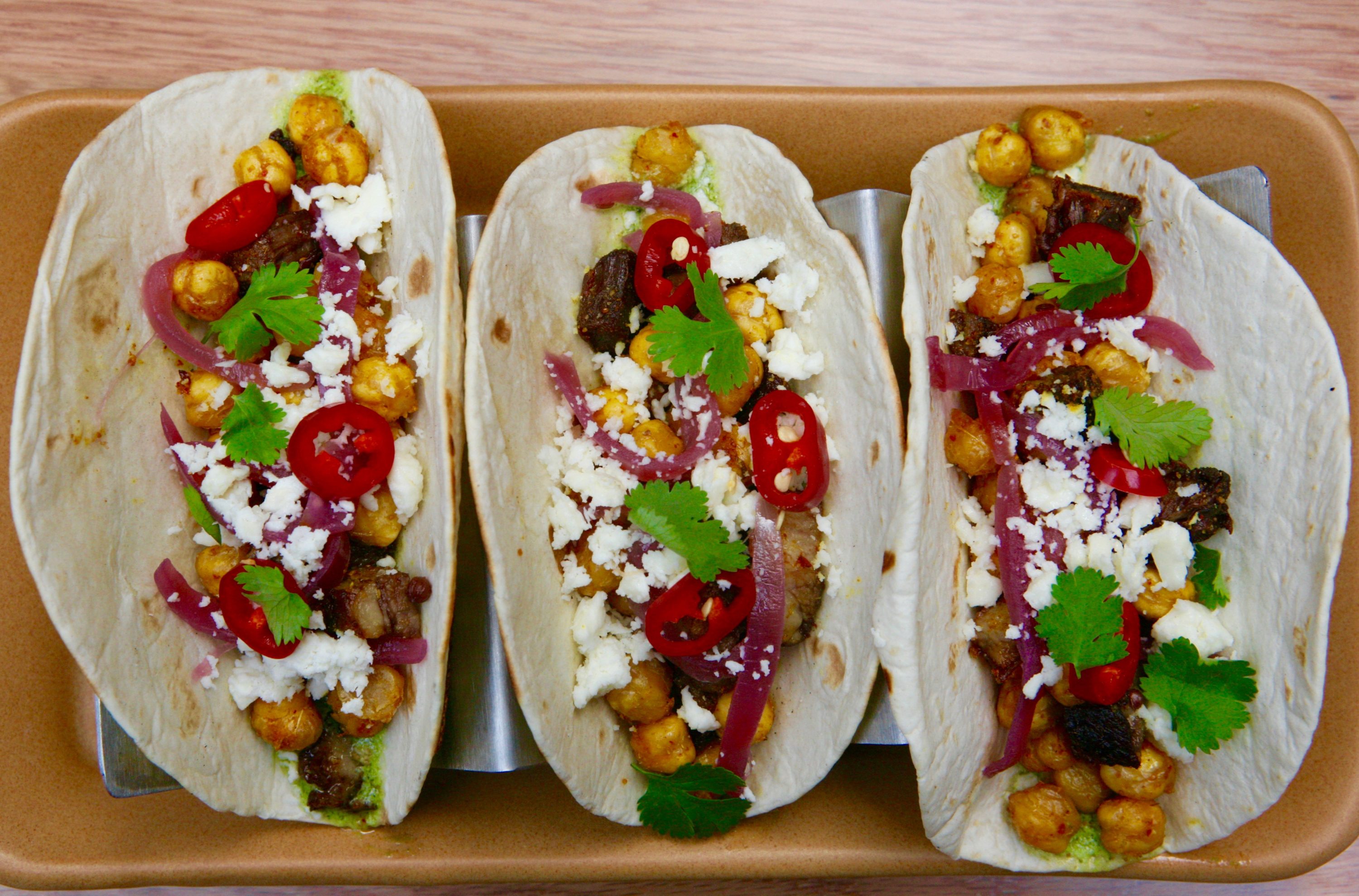 While the name is a nod to 14th Street's history as Washington's automotive district, the indoor space feels more like an old-school cigar lounge than an auto shop. "We didn't want to make it too themey," says designer and architect Griz Dwight of GrizForm Design. The only vehicular touches you'll find in the 57-seat bar are piston beer tap handles and car-seat stitching on the chairs. Instead, Dwight conjures the 1930s and 1940s "when cars were cool."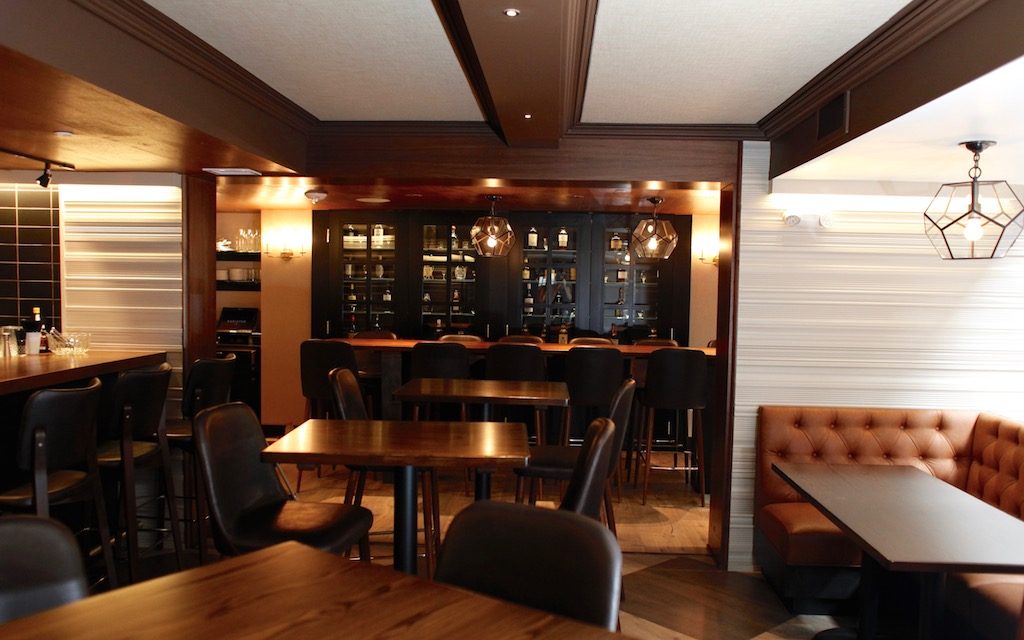 The 50-seat patio is poised to become a popular warm weather spot, equipped with a custom-made wooden shuffleboard table, giant Jenga, and Connect Four. There's also a small lounge area with plush couches and a fire pit, which may be used year-round. A 60-seat rooftop bar is set to open on Memorial Day.
While you might come for the outdoor games, chef Jonathan Dearden (formerly Ardeo+Bardeo) has serious plans for the kitchen. The menu of shareable snacks and entrees that encompasses a broad range of influences—take one of his favorite dishes, lamb belly tacos with curried chickpeas, tzatziki vinaigrette, feta, and pickled red onions ($14).  Drinkers can pad the stomach with snacks in the $6 to $8 range, such as Serrano ham and fontina cheese croquetas, or bacon-fat fries. Heartier options include Asian-inspired rockfish with black rice and slaw, or beef cheek ravioli.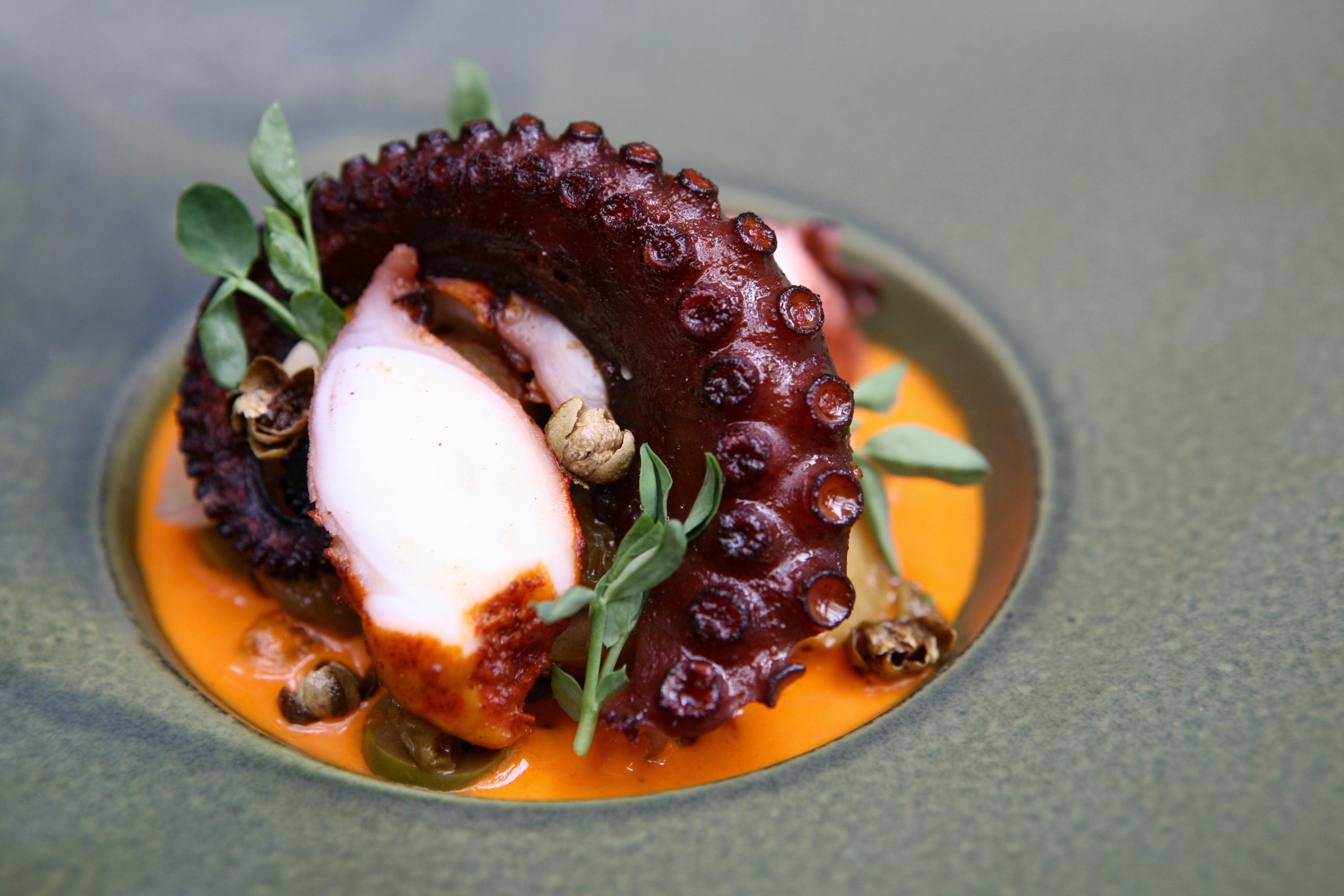 Bartender Sarah Rosner most recently comes from H Street's Copycat Co., and created a cocktail menu for Radiator that focuses on fresh herbs and a few surprising ingredients, such as the "Ricotta Situation" with Mahia fig spirits, ricotta cheese, lemon, raw honey, and vanilla. The bar will also pour a selection of wines and local craft brews for sipping all summer long. 
Radiator. 1430 Rhode Island Ave., NW; 202-742-3150. Open for dinner Sunday through Thursday, 5 to 10:30pm and Friday to Saturday, 5 to 11:30 p.m. Bar hours: Daily 4 p.m. to close. Happy hour: 4 to 6 p.m. Late night bites: Sunday through Thursday, 10:30 to 11:30pm and Friday to Saturday, 11:30 to 12:30 a.m.
*This post has been updated. Construction delays pushed back the opening.