The Kimpton brand is on a roll right now: Morrison House in Alexandria is set to re-open with total facelift and new restaurant; The Palomar and the Monaco both recently unveiled serious renovations; and the Glover Park Hotel is set to start taking reservations in mid-June. But its most anticipated revival is Mason & Rook, opening April 19, which takes the place of the formerly groovy Helix Hotel on Rhode Island Ave., just off 14th St.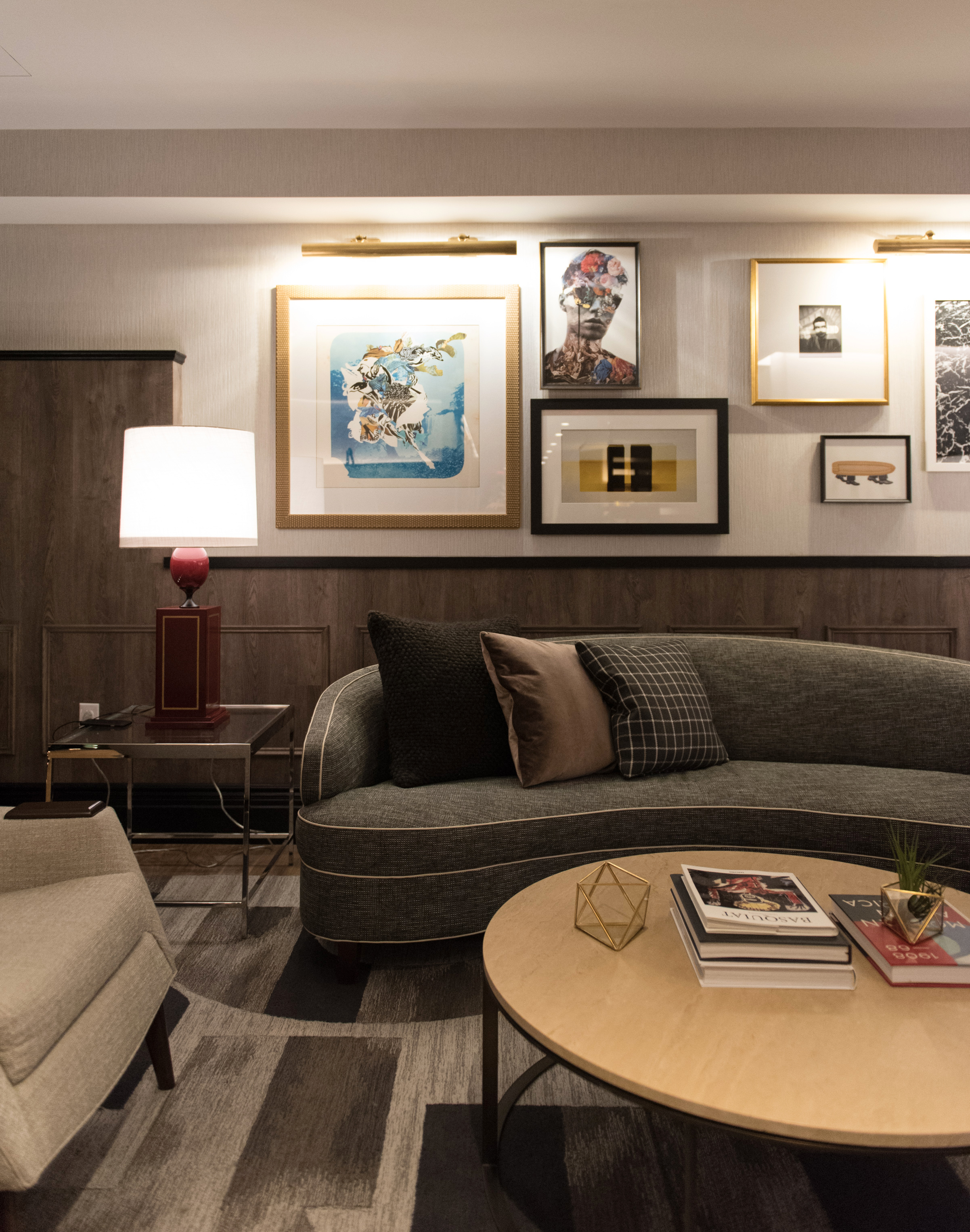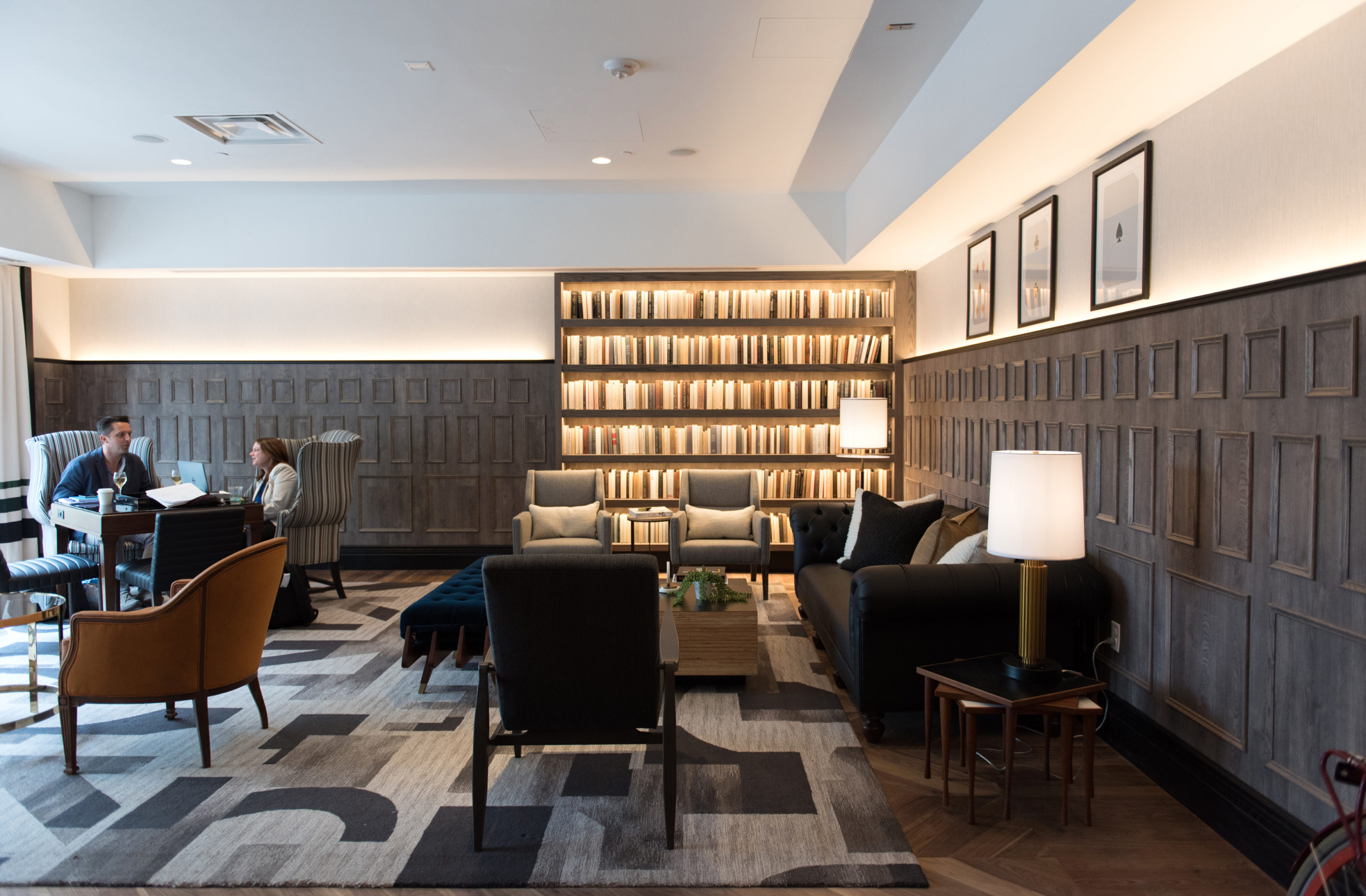 Designed by New York-based Bill Rooney, the hotel is aiming for a "more residential" feel, "like your hip friend's stylish apartment." To that end, it's stocked with mid-century vintage finds, funky gallery walls, and Chesterfield sofas. (On our visit we even caught the designer himself polishing up a classy wooden side table he'd found for the lobby.) Each of the 178 rooms—including 18 suites that boast soaking tubs and views over 14th. St.—feature comfy tufted couches and Frette linens on all the beds. Plus, there's a handy Jawbone on nightstands to avoid that iDock plug-in problem.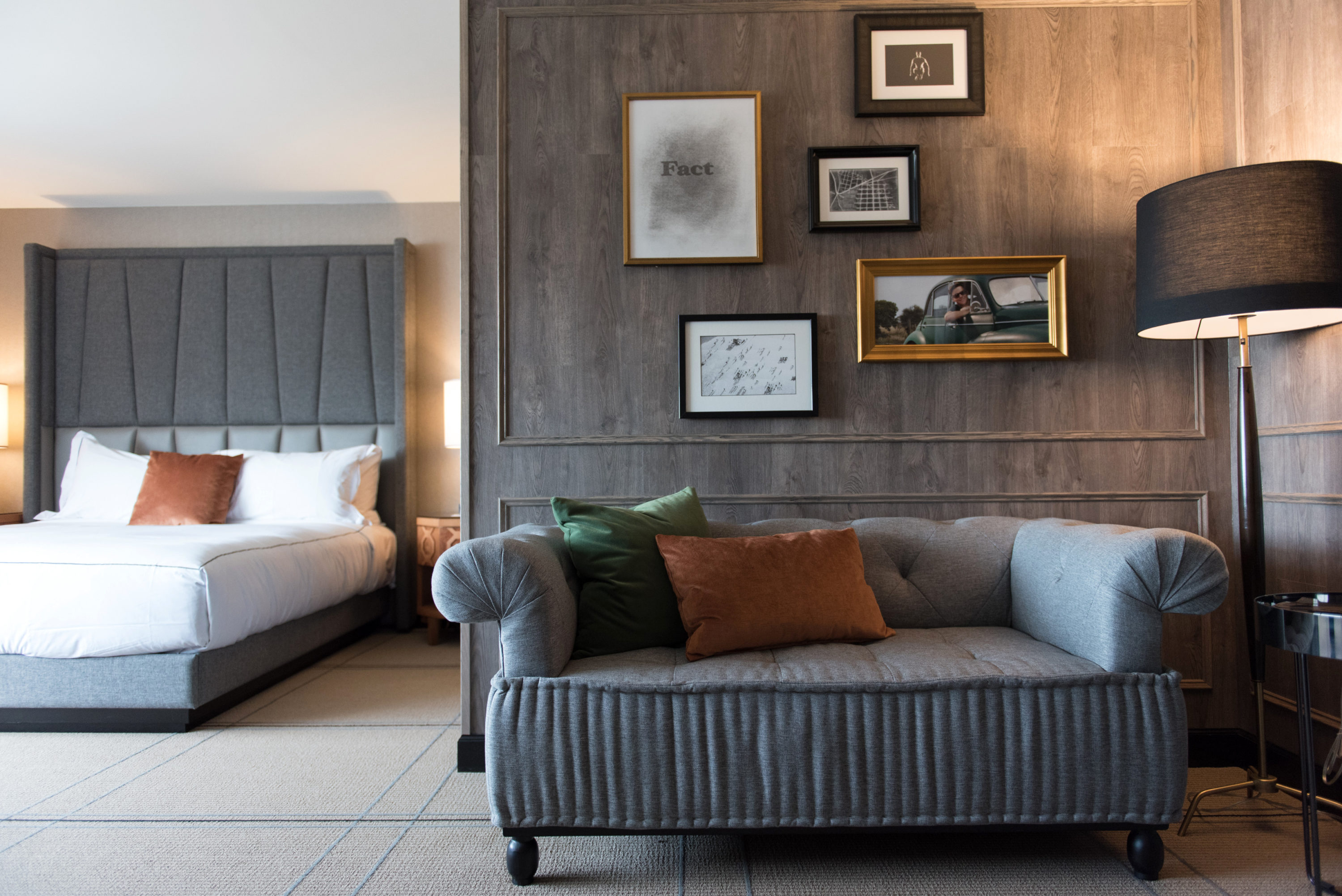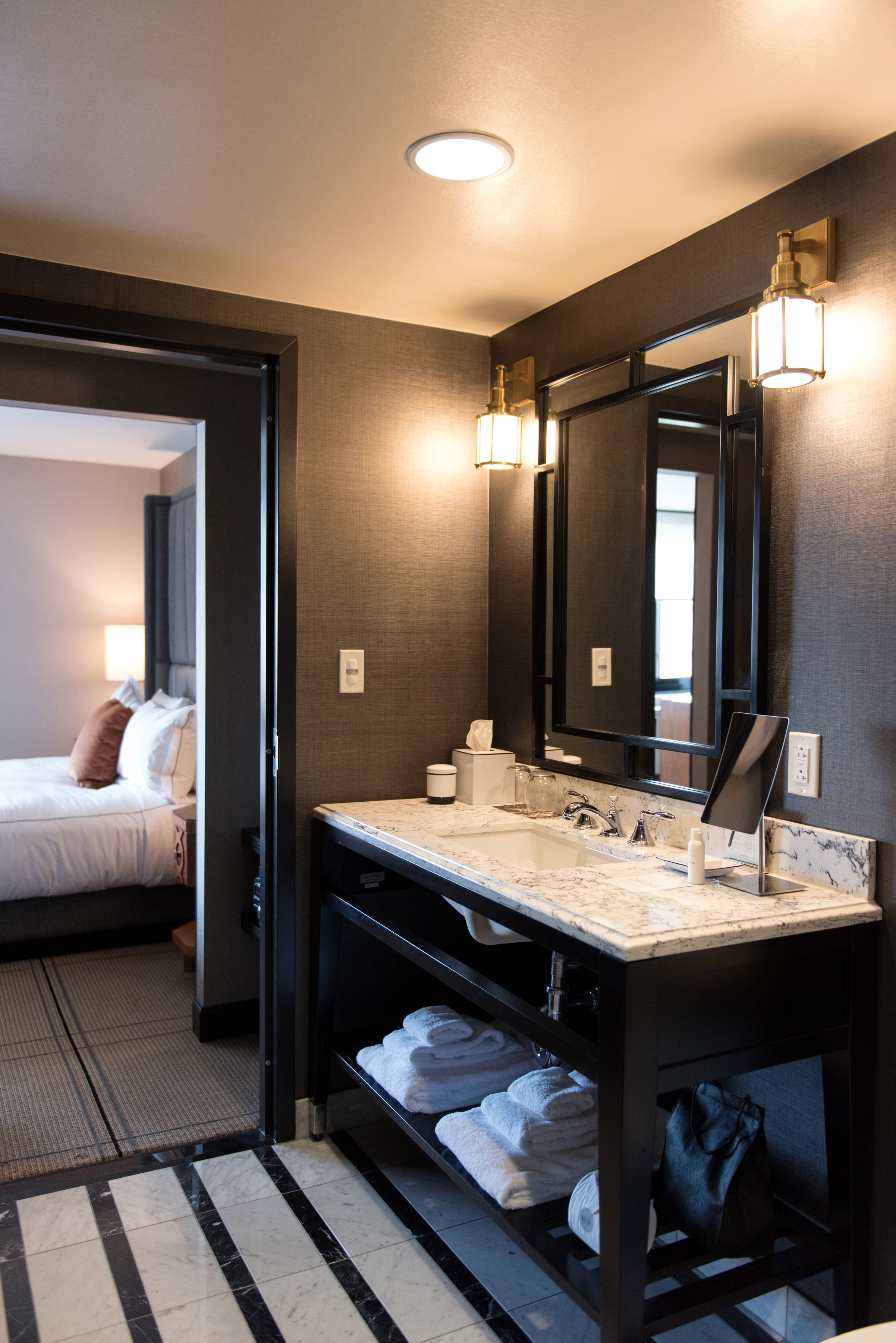 In its former life as Helix, the hotel didn't make use of the rooftop pool. But starting this Memorial Day, the space will open up (to guests, that is) and also offer cocktails and views. The pool isn't huge, but hey, a pool is a pool, right?
Radiator, the "culinary-focused bar," is still under construction at the moment, but promises American cuisine with a global twist.