Visitors to the National Building Museum last summer went loopy over the "Beach," a massive ball pit constructed in the middle of the atrium that allowed people to swim in a sea of hundreds of thousands of plastic balls. When the exhibit closed, the balls were packed up and given to the Dupont Underground, the perennially snake-bitten subterranean space beneath Dupont Circle that arts boosters have been trying to re-open to the public for years.
As of Friday, those below-ground ambitions have finally been realized with the opening of "Raise/Raze," a reimagining of the plastic balls from swimmable pit to interactive, stackable structures. Instead of chilling on a deck or diving into the balls, visitors will walk around the cool, dimly lit Dupont Underground, passing through towers constructed from the "Beach" balls and building their own structures from piles of 27-ball cubes assembled by an army of volunteers.
"Raise/Raze," created by the New York-based architecture firm Hou de Sousa, beat out dozens of other proposals from 19 countries in an open competition the Dupont Underground's leaders held after they took possession of the balls.
"It's a massive supply of a single element," Josh de Sousa, one of the firm's partners, says. "[The 'Beach'] was a hugely inspirational project. It was important to create something really interactive."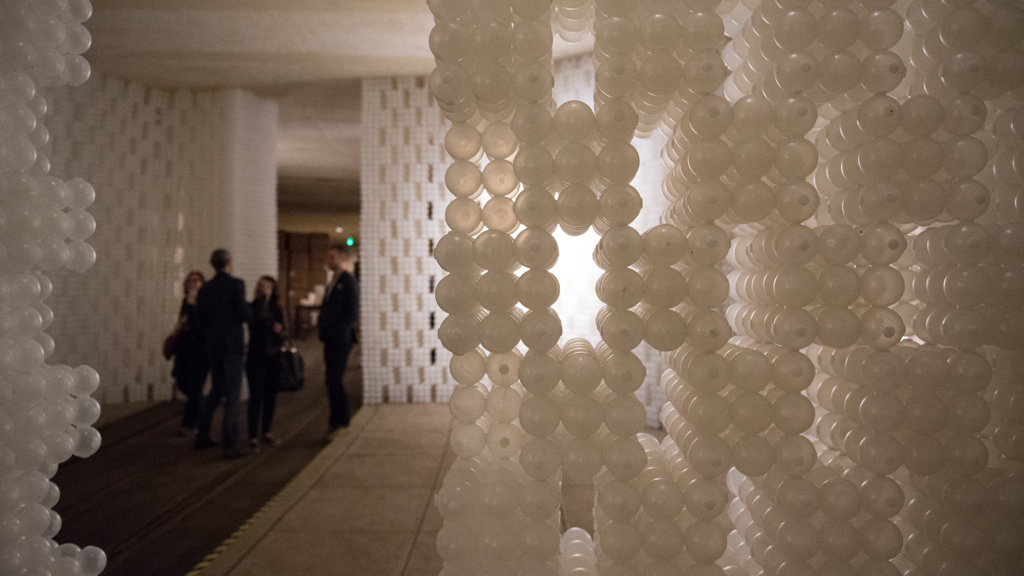 But de Sousa and his partner, Nancy Hou, still have a long way to go in fully repurposing the Building Museum's original piece. Of the estimated 650,000 that filled last summer's ball pit, de Sousa says only 270,000 have been taken out of their boxes and placed around Dupont Underground. The exhibit may grow as more of the Dupont Underground opens to the public—there's certainly enough room and enough balls.
Just getting the space open is momentous enough. A trolley station left over from DC's bygone streetcar system, the Dupont Underground has been passed from one idea to another for decades. It was briefly used as an ill-fated food court in the mid-1990s, but then shuttered again. A group called the Arts Coalition for the Dupont Underground eventually won a competition to take over the space, but shuffled through plans. At one point, the group dreamed of restaurants, bars, and even a movie theater.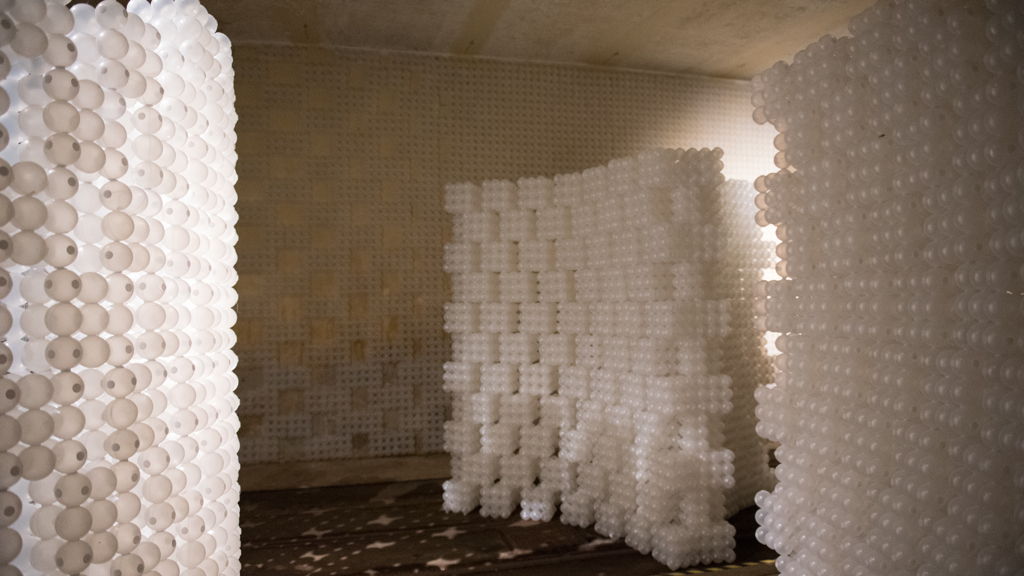 The Arts Coalition has gone through some recent leadership changes and is still raising the money it needs to open the entire 75,000-foot subterranean plaza, which still features mid-century signage above the exits and streetcar tracks ringing the floor. A few spots on the walls are marked with graffiti, most likely left by people who managed to sneak in over the decades.
"I won't say how I got in the last time I was down here," says DC Council member David Grosso.
At the very least, the plastic balls' reputation as crowd bait is intact. Tickets to "Raise/Raze" are already sold out through June 1.