Every summer, the National Building Museum gives over its atrium to a large, interactive, stunt-y exhibit. In 2012 and 2013, it was mini-golf. Last year brought a maze designed by the Danish architect Bjarke Ingels. This year's, though, has all of them beat.
"The Beach" brings museum visitors a wading pool filled with 1 million translucent polyethelene balls and a carpeted deck inside a 10,000-square-foot enclosure parked in on the museum's main floor. No swimsuits are needed—in fact, museum patrons can and should stay fully clothed—but this "Beach" might be the next-best thing after packing up the car, suffering through Bay Bridge traffic, and fighting for a spot to lay down a blanket on some Eastern Shore coastline.
The exhibit is the work of Snarkitecture, an experimental design firm behind other outlandish projects like "Lift," a performance-art piece at the New Musuem in New York, and some of the public art installations at Marlins Park in Miami.
For "The Beach," Snarkitecture acquired two shipping containers'-worth of polyethelene balls and dumped them on a slope toward the exhibit's far side. It's unclear how deep "The Beach" actually gets—touching the bottom is practically impossible in a sea of plastic balls.
"A lot of our work seeks to reduce things," says Snarkitecture co-founder Alex Mustonen. "We don't know what will happen to the balls. They can be recycled."
Besides the installing the ball pit and the deck chairs, the Building Museum put in a snack bar operated by Union Kitchen, the culinary-development firm in Northeast DC. Refreshments include artisanal sodas, candied popcorn, chocolate bars, cold-brewed coffee, and cheese plates. The museum will also be hosting "Beach"-side events on Wednesdays that will include bar service.
Mustonen calls the installation "high-contrast, high-relief," which in this case could apply as emotionally as it does aesthetically. This could be juvenilia masquerading as art. But at least it's not an oversized novelty duck.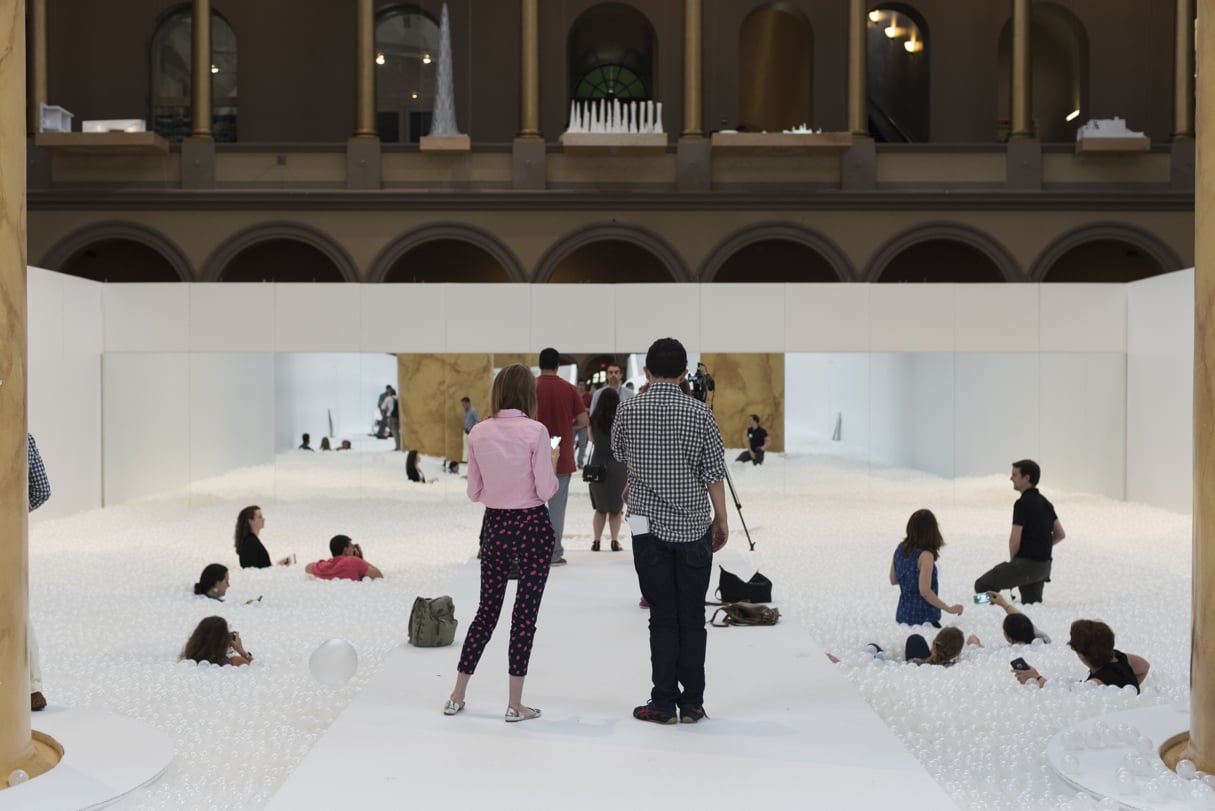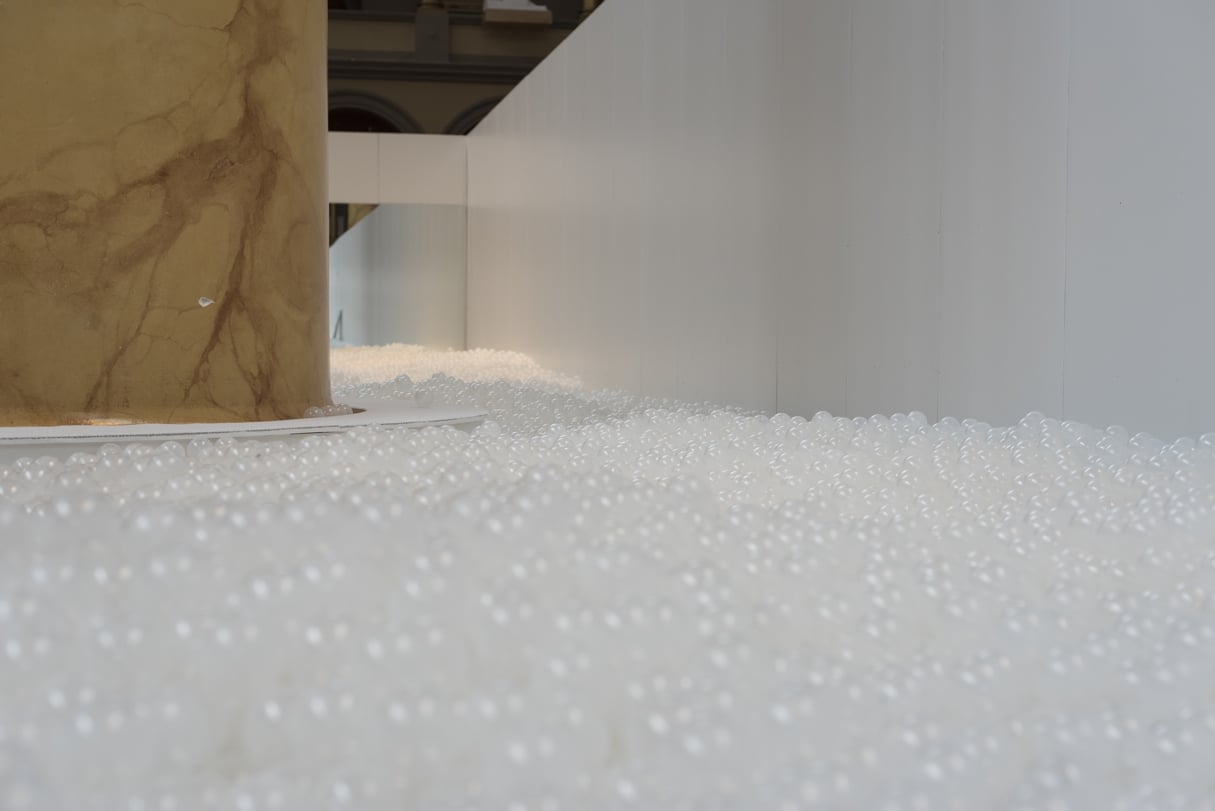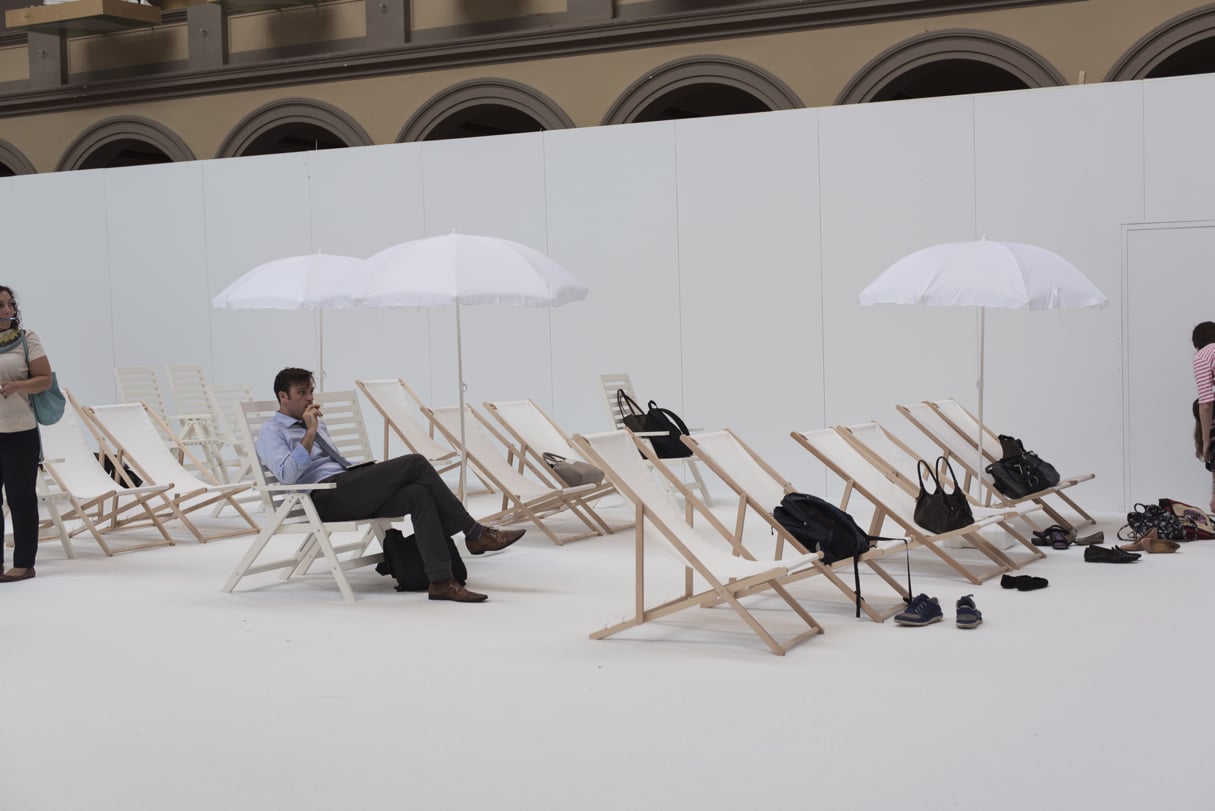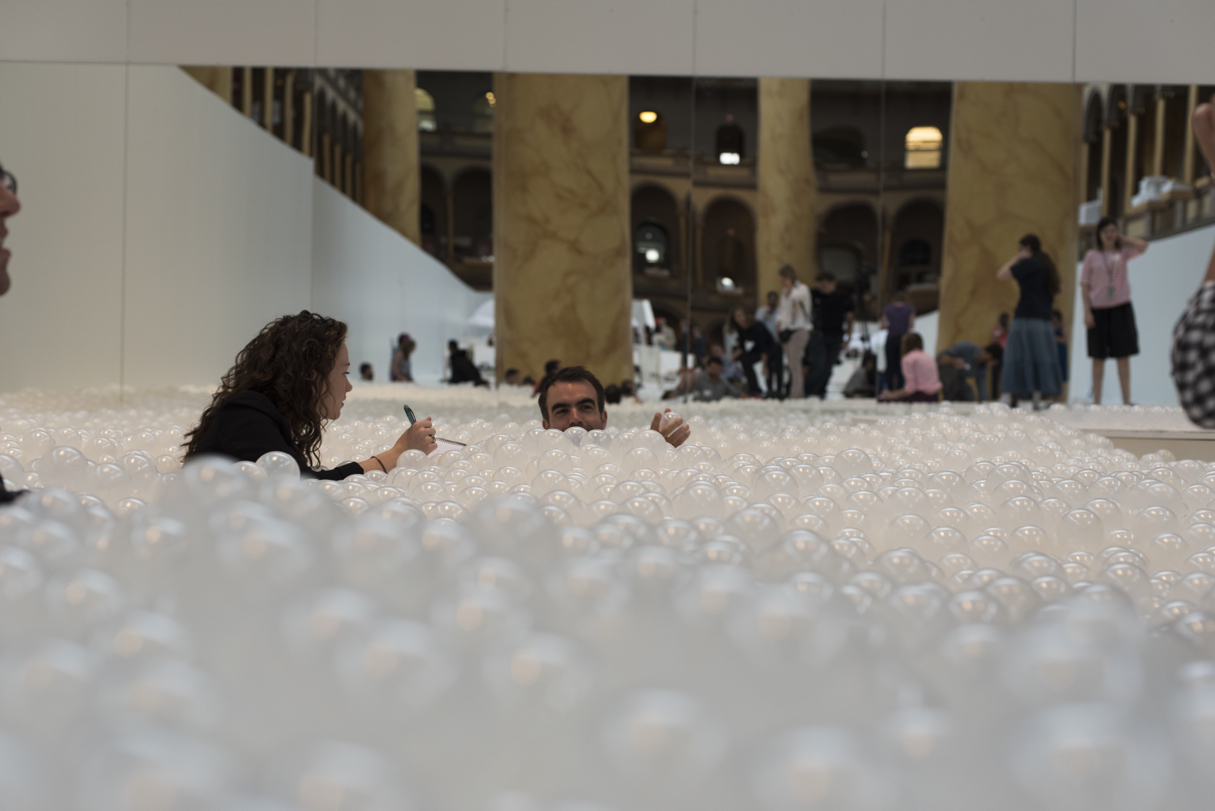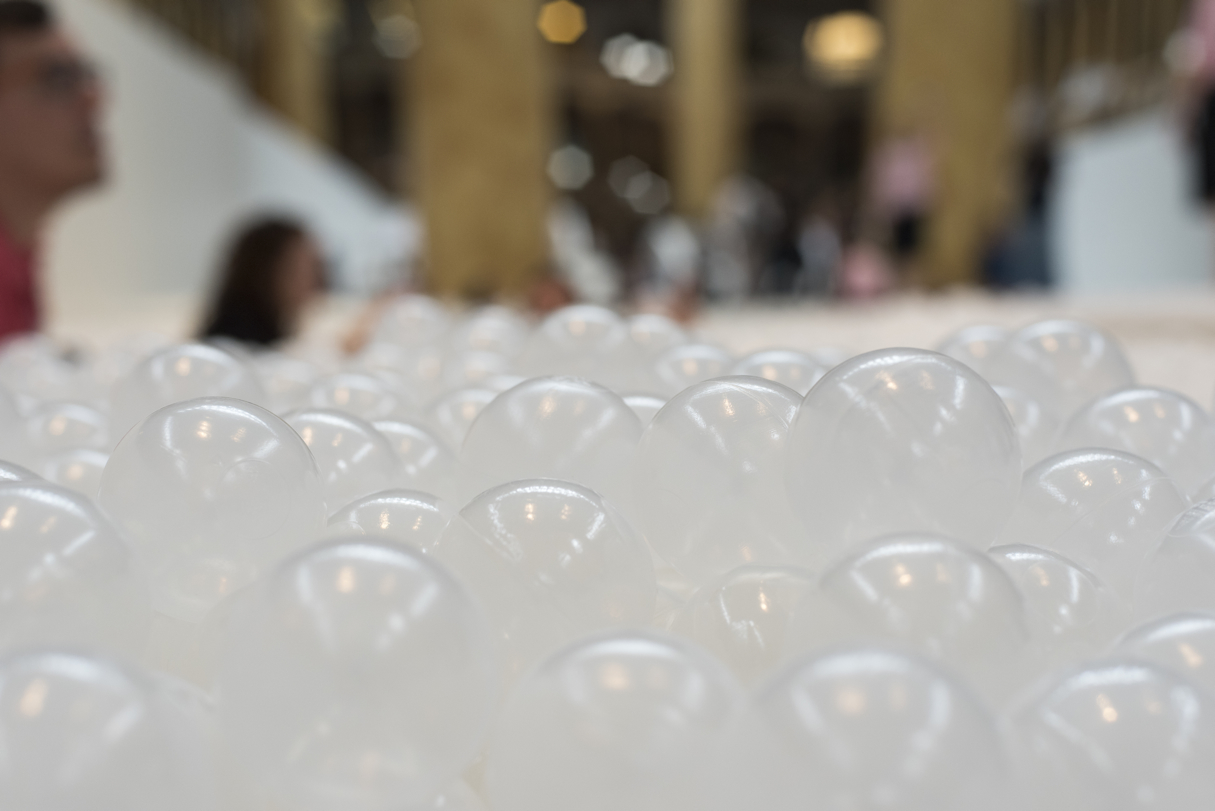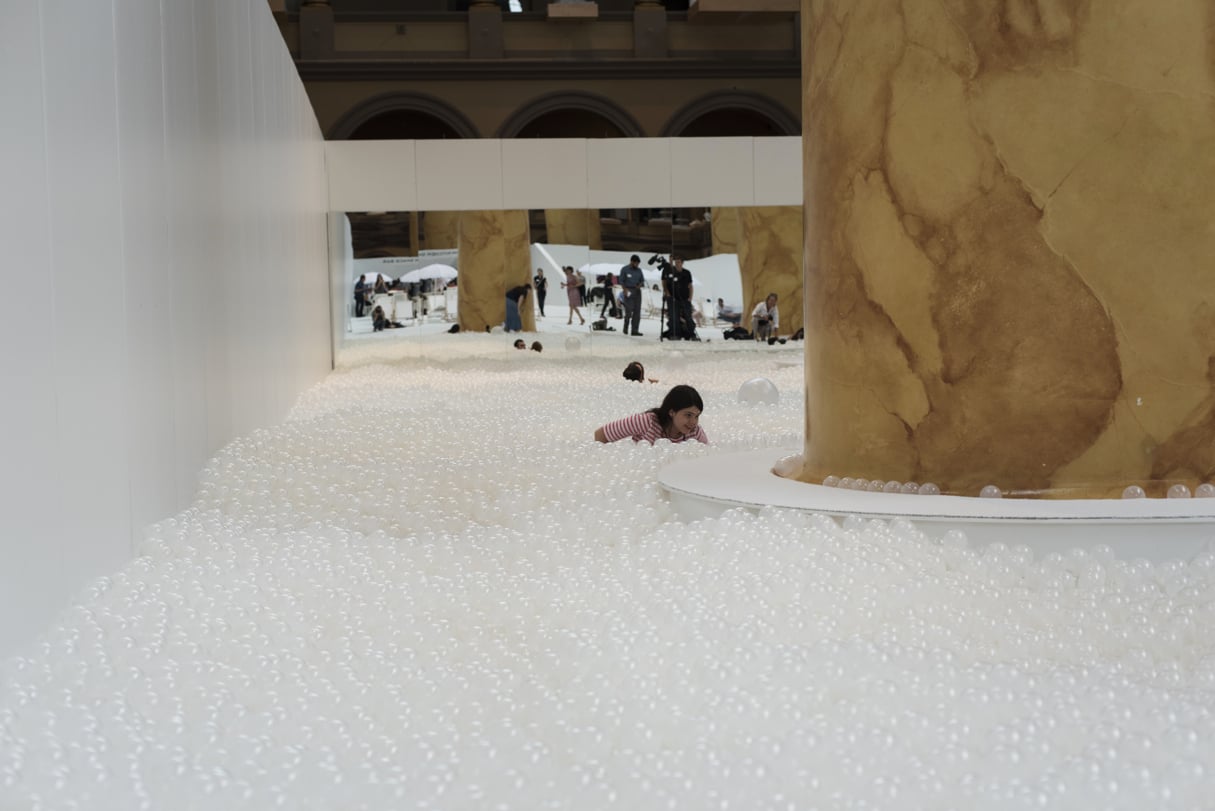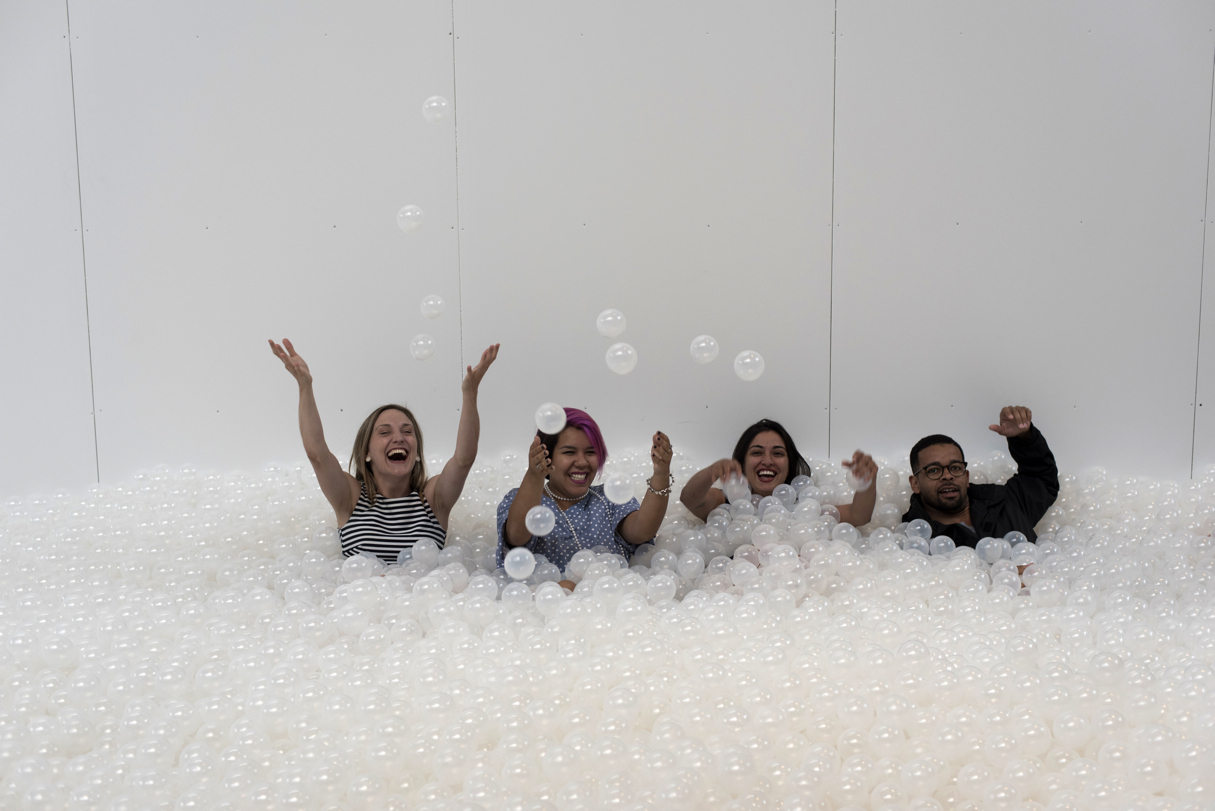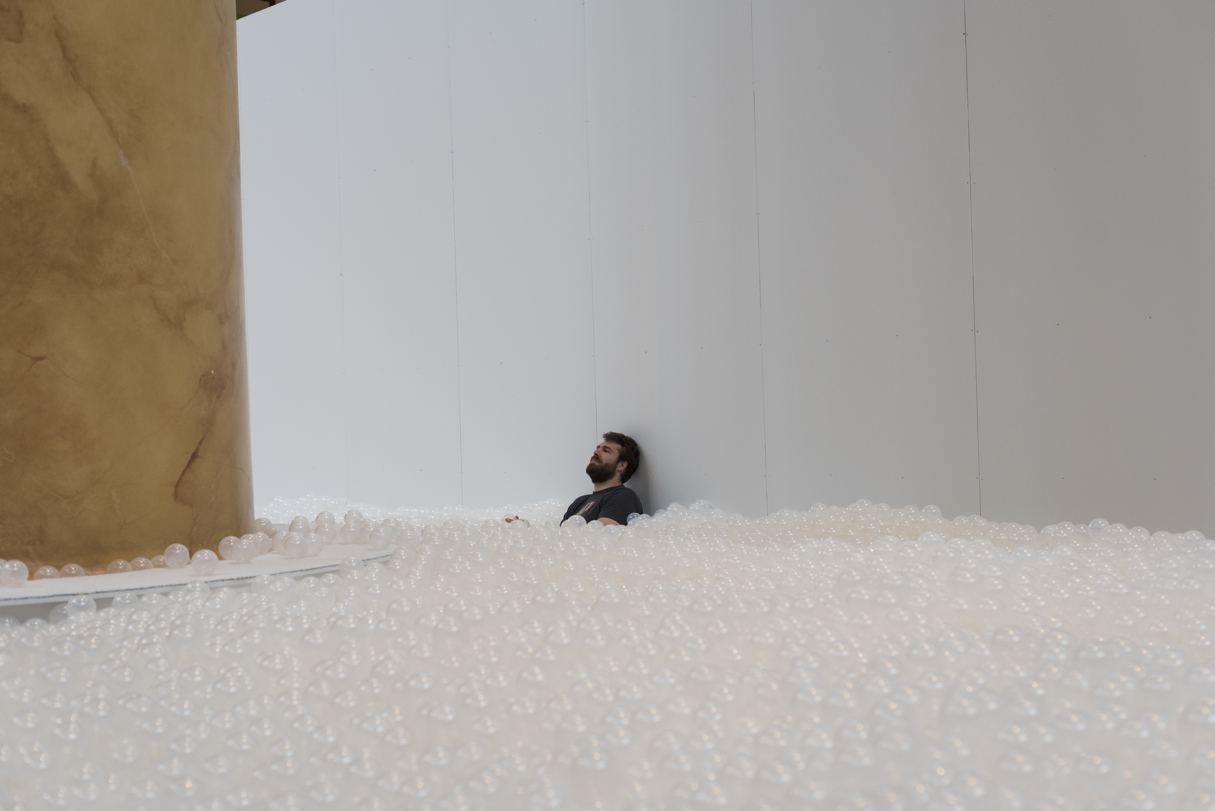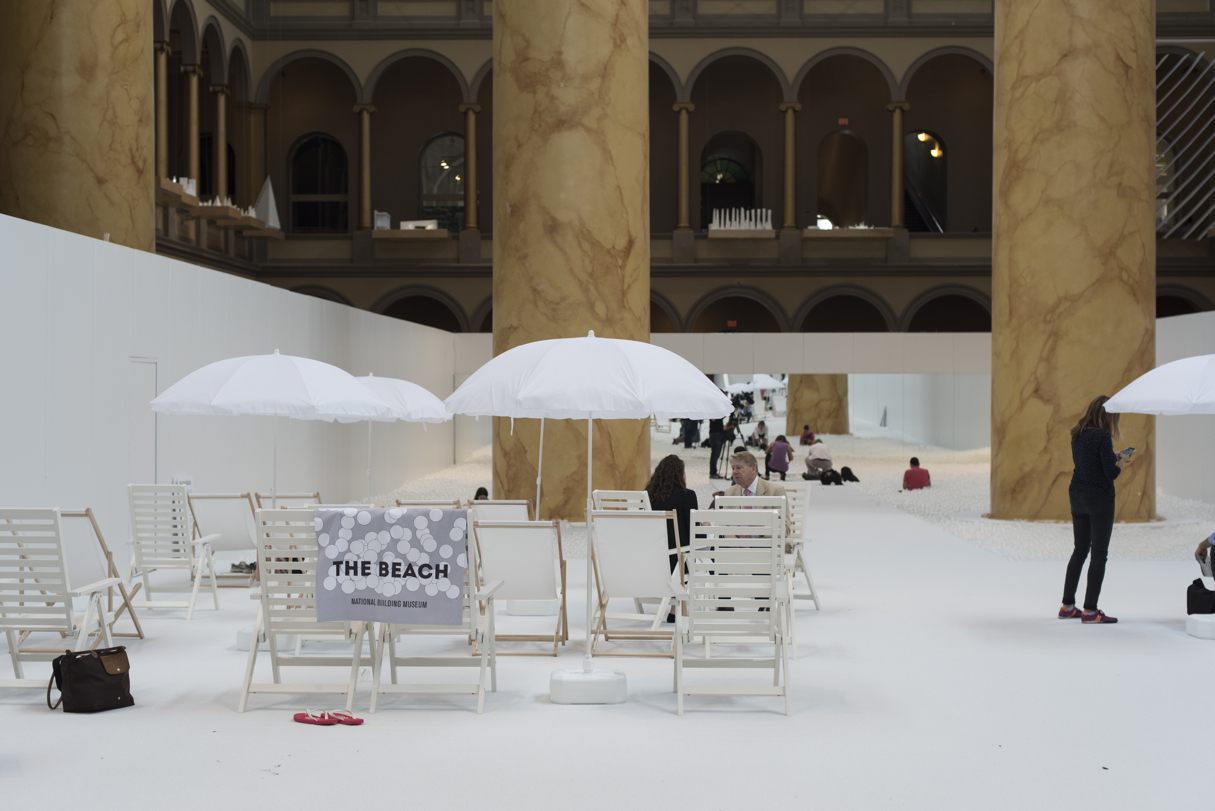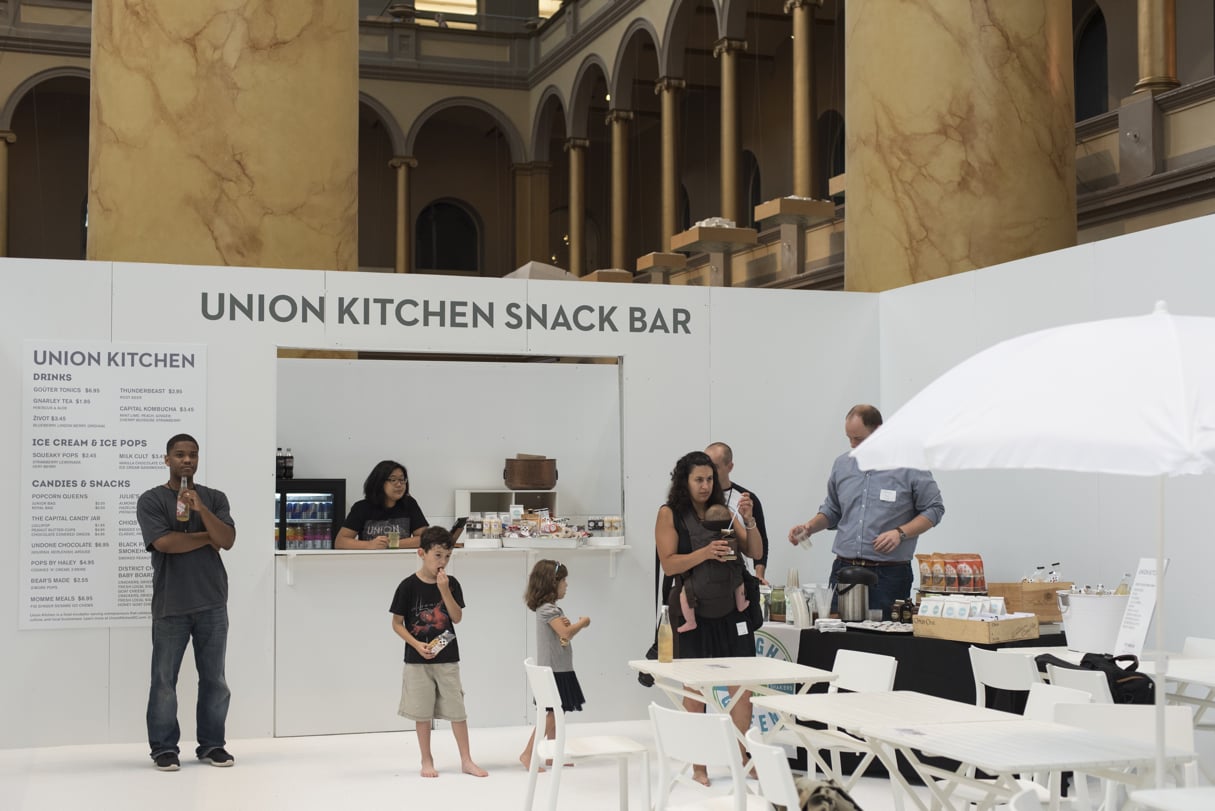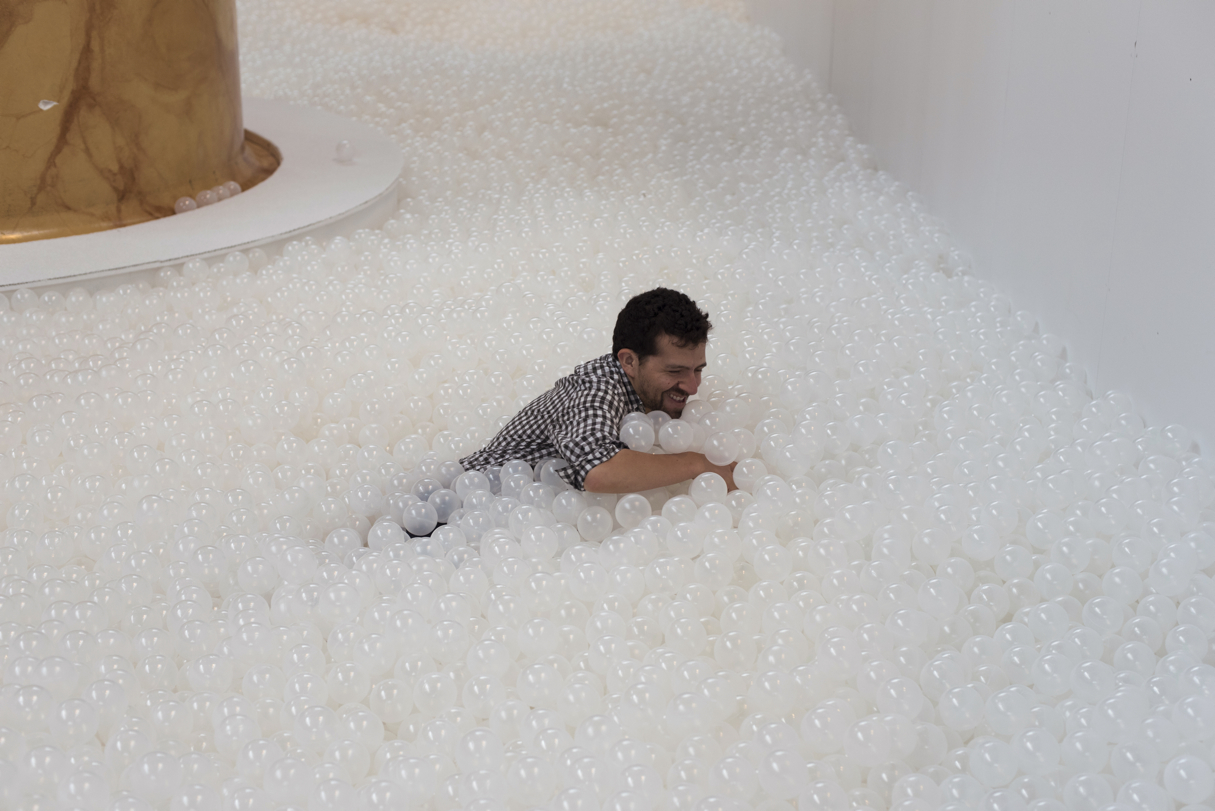 The exhibit opens July 4 and runs through September 7; open 10 AM to 5 PM Monday to Saturday, and 11 AM to 5 PM Sunday. Admission $5-16.