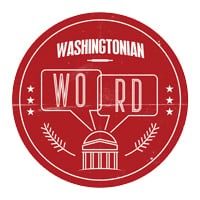 Two years ago, after the harsh winter left hundreds of homeless families sheltering between temporary partitions in DC recreation centers, the city passed the Dignity for Homeless Families Amendment Act of 2014. The law, which gave shelter residents the right to permanent walls and a door that locks, also made "dignity" a local watchword. In February, Mayor Muriel Bowser announced a plan to close the dilapidated DC General family shelter in favor of "modern, safe, and dignified" facilities in seven of the city's eight wards by 2018. Soon after, at a public meeting on the plan, a Ward 4 resident spoke against dormitory-style accommodations, saying, "I don't think it inspires dignity."
Trouble is, no one can quite decide what "dignity" means.
"It's about control; it's about autonomy," says DC Council member Mary Cheh. Cheh—who tried and failed to include private bathrooms in the 2014 homeless act ("Spend a little bit more for dignity and safety," she said at the time. "What is wrong with us?")—has become something of a chief minister for dignity. Her Death With Dignity bill, introduced in January 2015, would give terminally ill patients the right to seek a doctor's help in ending their lives. Opponents are fighting Cheh's bill on a linguistic level as well as a legislative one: "#AlwaysDignified," read shirts worn at a July 2015 DC Council hearing attended by members of No DC Suicide. Many opponents prefer the term "physician-assisted suicide."
"Dignity" has an ancient, secular meaning of nobility or rank, but the word as it's more often used today finds its history in the Roman Catholic catechism, which states that "the dignity of the human person is rooted in his creation in the image and likeness of God." That belief in every human's basic, unalienable, and physical worth informs the Catholic Church's opposition to abortion—"the sanctity and dignity of human life" is a frequent phrase in pro-life rhetoric—but also undergirds the faith's long social-justice tradition. Dignity USA, a national Catholic LGBT group with a center on Eighth Street, Southeast, claims the word in this sense, as do even right-to-die groups, most prominently Switzerland's Dignitas.
But in Washington's fractious politics, "dignity" has become a cudgel. Bowser's possible mayoral rival Kenyan McDuffie has already objected to the site of a proposed shelter in Ward 5, located in an industrial neighborhood next to a strip club. Or, as Cheh says, "I don't think it's a particularly dignified spot."
This article appears in our May 2016 issue of Washingtonian.