From our list of the 100 best cheap restaurants around DC, here are the six best budget-friendly restaurants in Alexandria:
Leave it to cheese obsessive Jill Erber to transform a gooey crock of French onion soup into something even gooier—a sourdough grilled cheese spilling with Gruyère and deeply caramelized onions. At her twin wine bars, each fronted by a gourmet shop, she raids her sprawling cheese cases for pretty much every dish on the menu. Rich, funky Taleggio gives a cheesesteak a luxe upgrade, while goat Gouda and Asiago go into a superb breadcrumb-topped mac. Or opt for the stuff in its purest form—the staffers behind the Carrara-marble bar will help you put together just the right cheese board.
There's something decidedly not now in the atmosphere at this Bosnian gem, its tables laid with workmanlike white cloth and bearing untrendily gargantuan portions. You're ten miles from DC, but it might as well be ten hours. Just order a plate of ćevapčići, tight-cased beef sausages with more juice than some fruits. Or bite into the massive Bosnian burger, a beef patty marinated in onion juice and black pepper, cooked to perfect pinkness, and dolloped with sour cream. Either will pair nicely with one of the earthy Croatian reds on the list. The larger the plate, the less precise the cooking, but the wiener schnitzel is as tender and crunchy as you'd hope. Don't skip dessert—in particular the crempita, a special that's a glorious testimonial to the Old World love of creamy and caloric confections.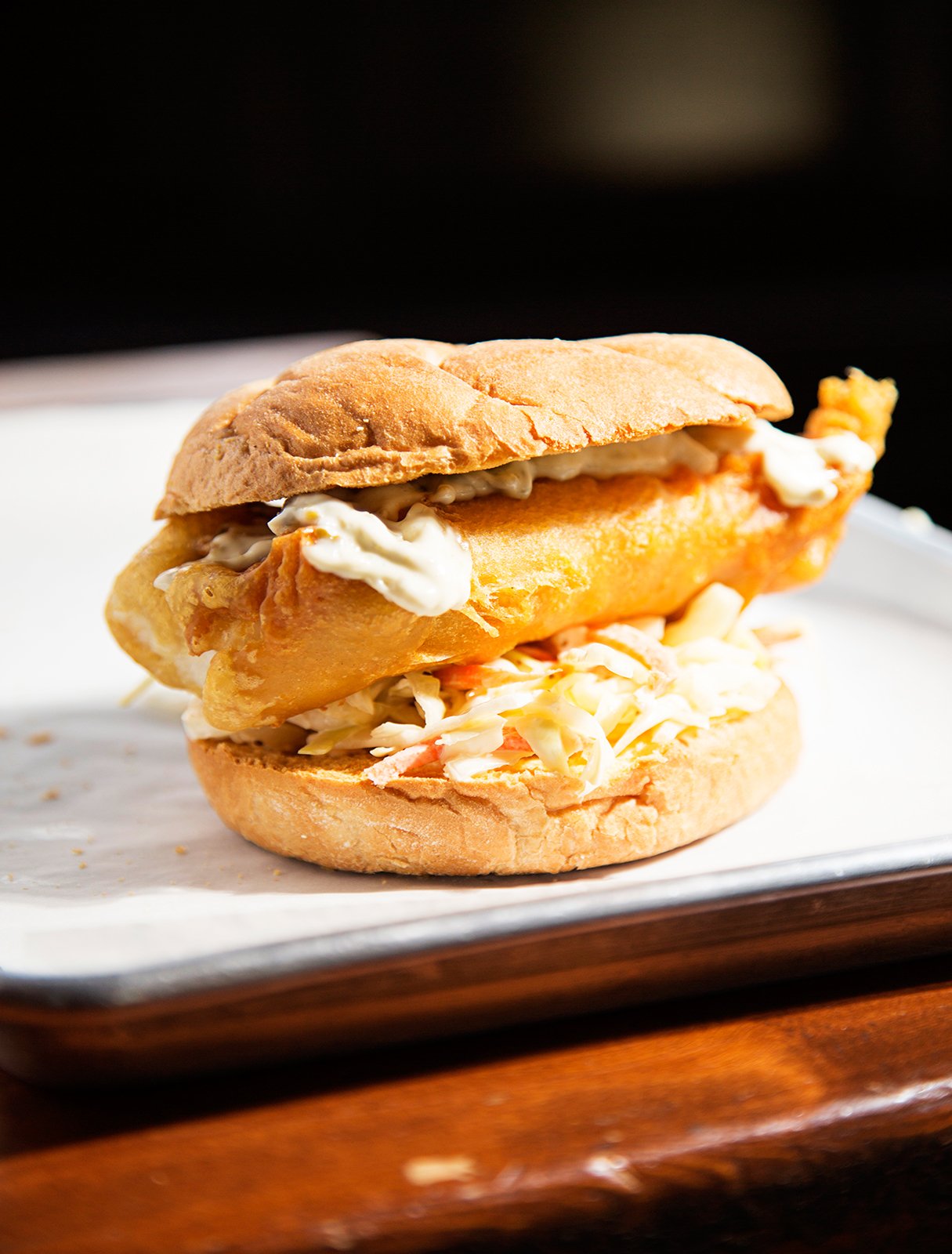 This pubby Old Town spot is modeled after an Irish fish-and-chips shop—Guinness on tap, mushy peas, and all. But most important, the cooks here know their way around the fryer. Our top order is the Codwich—which tastes like a Filet-O-Fish that's been treated to a cheffy upgrade, thanks to beautifully battered (and sustainably sourced) cod, rich house-made tartar, and crisp coleslaw. Plump, sweet fried prawns make for a nice starter, especially paired with pink Marie Rose sauce. Tables are few, but whether you eat in or take out, your food will be served one way—in a paper bag.
Even at noon on a sunny weekday, the lights are dimmed, the shades are closed, and the air is musky with incense at this white-tablecloth Ethiopian dining room. Nobody seems to care—all the better to focus on the cooking, which serves vegetarians and vegans particularly well. No veggie sampler in the area comes close to the one here, with its round of injera holding a rainbow of vivid little piles. The collards, which in lesser hands can be dull and one-note, leap with flavor; green beans and carrots are bright with black cardamom; and the yellow-split-pea stew called kik alecha is a soothing, warming contrast to the cold salads. The injera—lacy, sour flatbread used as both plate and utensil—is so good you'll want to keep it coming long after you've cleaned your platter.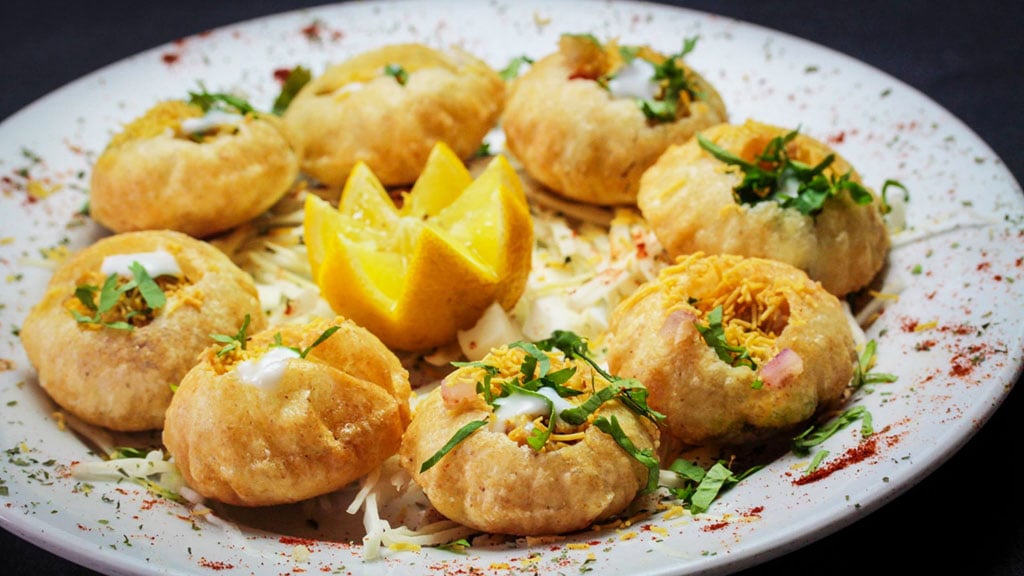 If you have any doubts about just how special a hot dog can be, get yourself to this narrow Old Town shop and order a bánh mì dog. It takes the accessories that make the Vietnamese sub such a kaleidescope of flavor and texture (sliced jalapeños, matchsticks of carrot and cucumber, a zigzag of thick mayo) and transports them to a perfect canvas—a griddled all-beef frank on a toasty, liberally buttered bun. That and a wiener-style rethink of Peking duck are among the more creative offerings. But the straightforward renditions of regional specialties—say, a classic Chicago dog or a ground-beef-topped Coney Island dog—are just as tasty.
With its ornate chandeliers, starched tablecloths, and paprika-red valances, this 125-seat dining room is among the biggest, and most opulent, settings on this list. The food can be equally impressive. Biryanis, served in copper pots, are revealed from beneath their cover of naan at the table. Curries tend to be vibrantly spiced, and salads—such as the cool mix of puffed rice and tamarind known as bhel puri—are well balanced and full of texture. One good way to sample everything: the lavish lunch buffet, $11.99 during the week and $13.99 on weekends.
This article appears in our May 2016 issue of Washingtonian.