Longtime Arlington residents may remember a meaty joint called EatBar, that was attached to restaurant Tallula. Both closed in 2014, but EatBar—where Red Apron charcuterie king Nathan Anda got his start there—are back.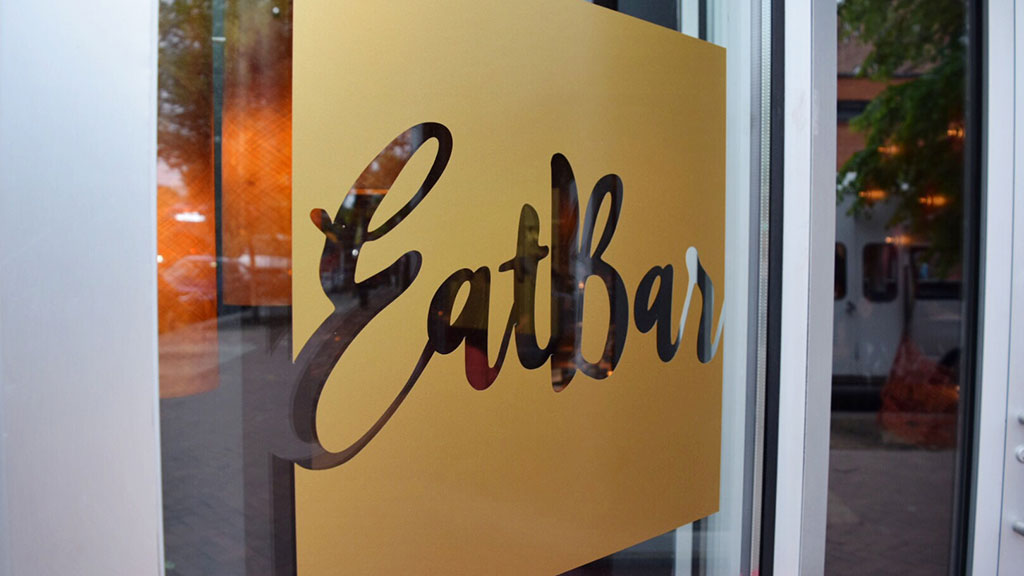 EatBar quietly opened  a few weeks ago on Barracks Row in the space vacated by Kraze Burger, debuting a cozy retro space lined with 7,200 cassette tapes and equipped with a free-for-all jukebox. Beyond the obvious pro of selecting your own music to nibble ham fries by, EatBar also features another Neighborhood Restaurant Group beer menu coordinated by Greg Engert.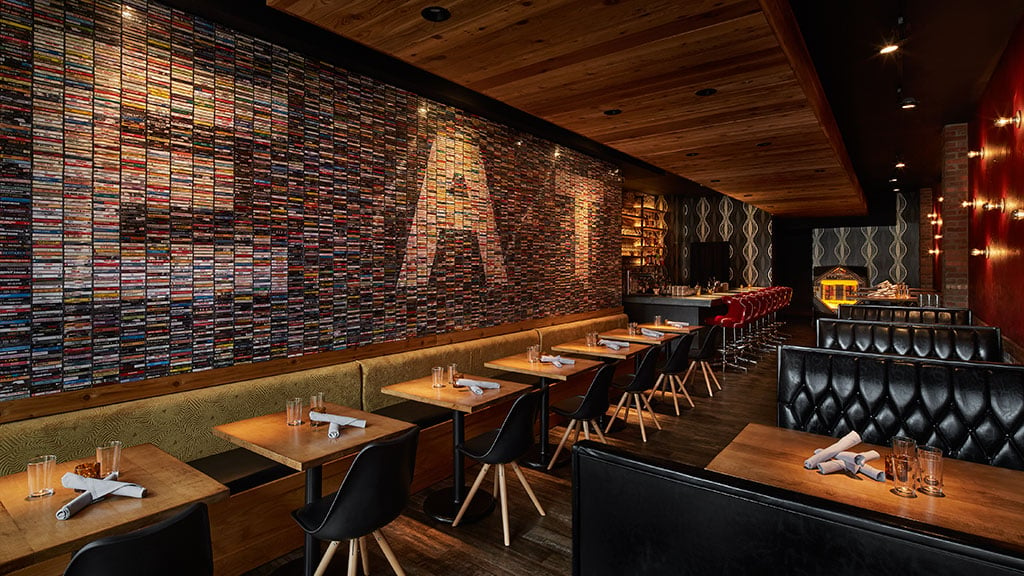 But it's the snack-able snout-to-tail menu offerings that are the real draw. Anda's American-style charcuterie is based on European traditions, but benefits greatly from experimentation and freedom from regulated techniques. He is also a master at transforming the offal that most people wouldn't necessarily gravitate to in its original form. Hence, EatBar's menu is full with terrines, patties, sausages, and 'Njuda, which comes stuffed in battered and deep-fried olives.
And then there's the sausage that shouldn't be missed: a provolone-stuffed corndog. Long on the meat and easy on the bread, this mega-dog should be approached with caution. Its juicy exterior encases rich, melty studs of provolone. The eating is messy. And the whole affair comes with a green-tomato dipping sauce. For fans of a hefty dog at a ballgame, or lovers of backyard barbecues, the $9 provolone corndog is a revelation.