Nalinee Darmrong was just 17 years old when she started taking pictures of the Smiths on tour. It was 1985, the peak of the British rock band's brief career, which acrimoniously ended in 1987.
Thirty years later, after keeping them in her mother's home, the Maryland photographer has published the pictures she took during The Smiths The Queen Is Dead and Meat Is Murder tours in a book to "try and show what it was like to be at a Smiths show," she says. You can see the photos in an exhibition at Studio 1489 on Friday, June 17.
We asked her by phone what it was like photographing one of the most influential rock bands in history.
How did you start photographing them?
For high school graduation, my friend got me my first ticket to the Washington, DC, show. After the show, we were like, let's go to [the Smiths'] hotel and hang out all night and wait to see them. In the morning, we went into a cafe in the hotel and met them, and they were amazing. Johnny Marr, the guitarist, put us on the guest list for New York. After those shows, the band was comfortable with us and trusted us. Photography really wasn't my focus at all; it was more like an accessory: "I have this, I'm gonna use this and see what happens."
Why did you decide to publish the photographs now?
I've been sitting on it for 30 years, and the time is just right right now. They're starting to come out of their shells and do their own things, and I think maybe starting to reconcile some of the past when they broke up and gently starting to communicate with each other. I think that's why this is the perfect time. There's definitely no reunion going to happen, in my opinion. But I hope that they can reconcile their differences, and I would love to see a picture of them having tea.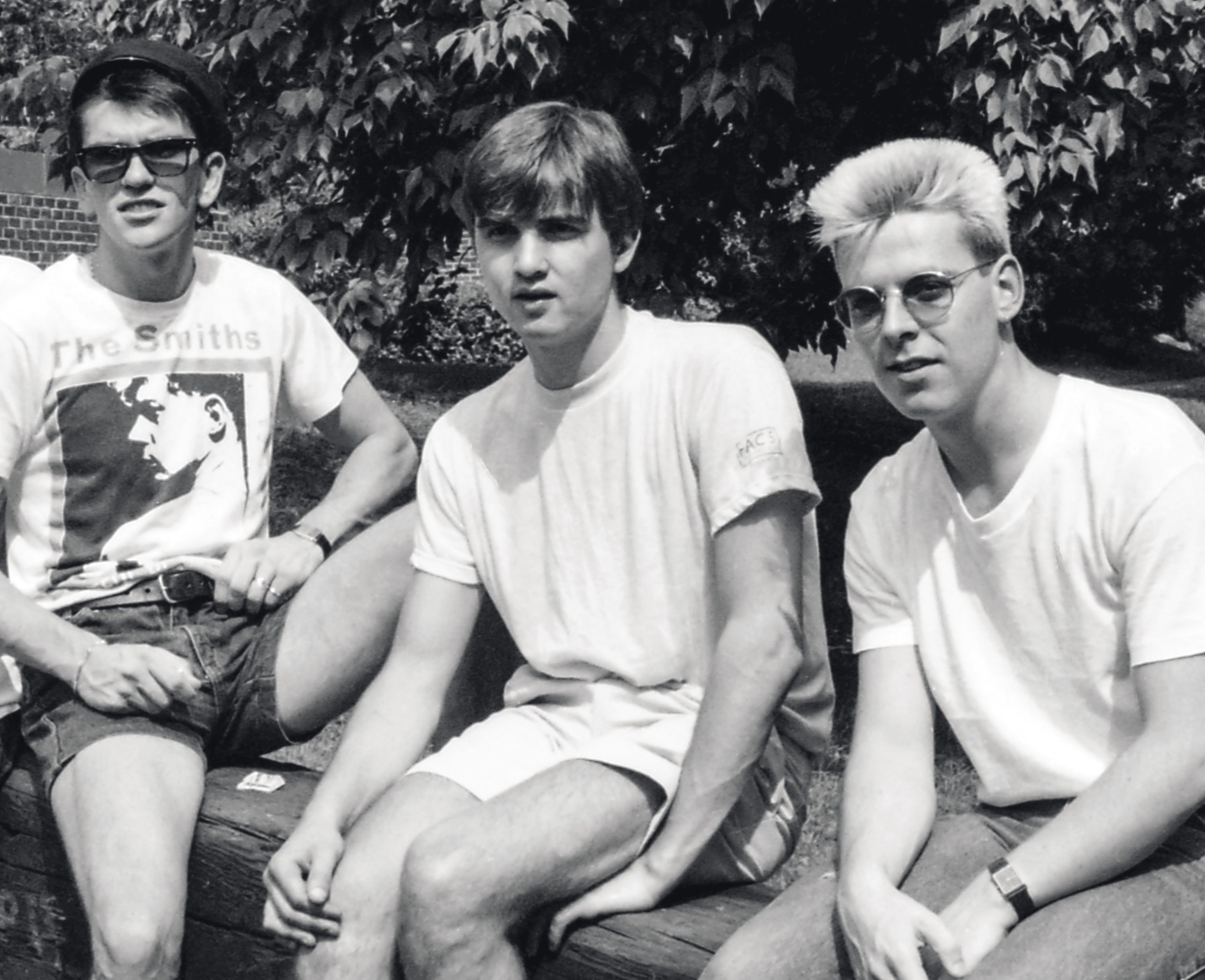 Did you start to sense the tension during their '85 to '86 tours that would eventually lead to their breaking up in '87?
You have to realize that their career was really brief. I met up with them at their peak—Meat Is Murder, The Queen Is Dead tours—their most popular albums. They had been doing albums and singles and non-stop tours and non-stop interviews, and that's just gonna wear on a band. Toward the end, (I was there for the last US tour in '86) I could sense a bit of fatigue. At the beginning there was so much energy. And it felt like at the end of the US tour, there was less energy. It wasn't surprising that they wanted to end. They cut off the last US tour due to exhaustion. I didn't know the particulars of them breaking up so shortly after, but they were tired. It was non-stop for them.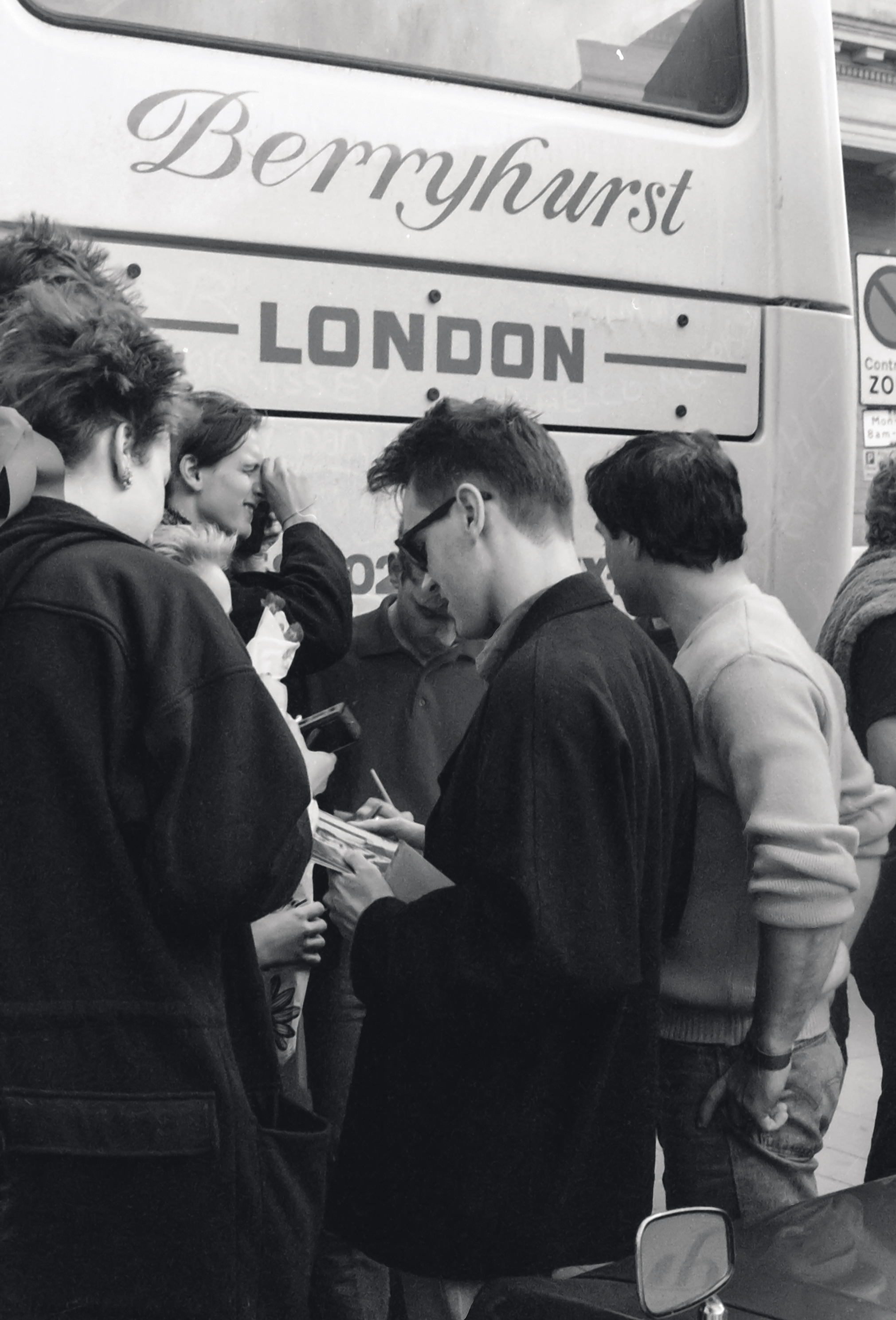 So what was the band like from your perspective? 
I like to quote this small Manchester magazine called Proper Magazine, who asked me, "As a die-hard Smiths fan, do you get tired of people saying that Morrissey is miserable and gloomy?" And I'm like, "Yes!" My experience of Morrissey—he was hilarious. He had the best dry wit, he was very gregarious. He was so happy to talk to fans and so grateful, and so humble. With Johnny—super, ultracool guy then and now. He could rock the '80s shoulder pads–and his rock poses inspired me as a guitarist now. He's my favorite anti-solo guitar hero. It just wasn't about him. It was very group oriented. 
What about their dynamic both onstage and offstage?
Morrissey was the spokesperson. He was very political, especially with The Queen Is Dead. When I first saw them live I was like, okay I get it. I grew up in DC my whole life with the DC Dischord punk scene, where there was a lot of energy and a lot of political messages. DC is the land of protests and it's a normal environment for me. And it was refreshing to hear the UK perspective of what's going on over there. Of course I was super young but I appreciated the education that I got.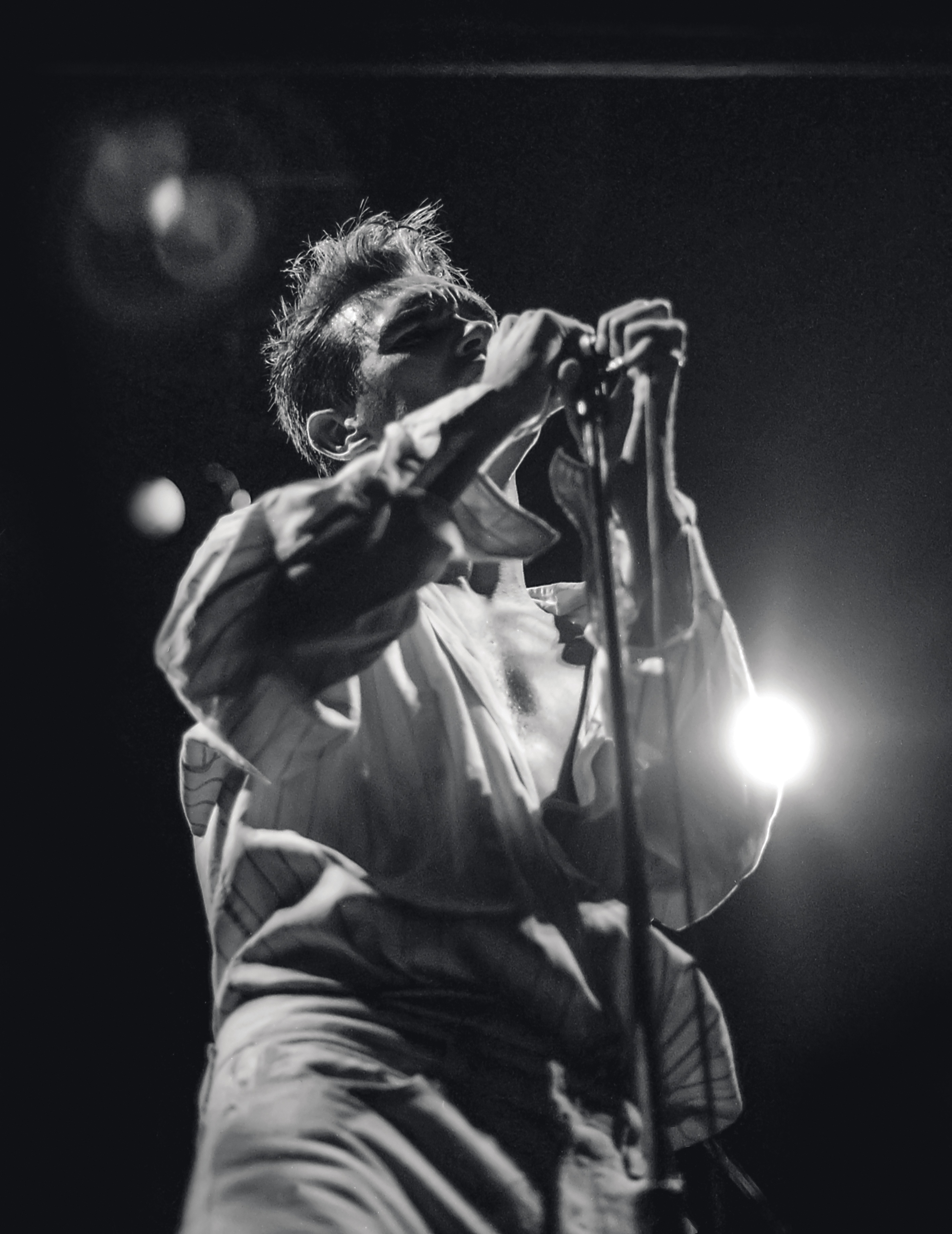 You were so young! Were your parents worried about you?
My parents are obviously super cool, right? I'm an only child, and I traveled a ton when I was younger, so I had that under my belt. I begged them pretty much…and they said yes. Back then I was just this self-righteous teenager, but now I'm just like, they were amazing. I'm a parent now. I have a son, so I think it's different, but I don't know if I'd let my 17-year-old daughter go on tour with a band on and off for a year and a half.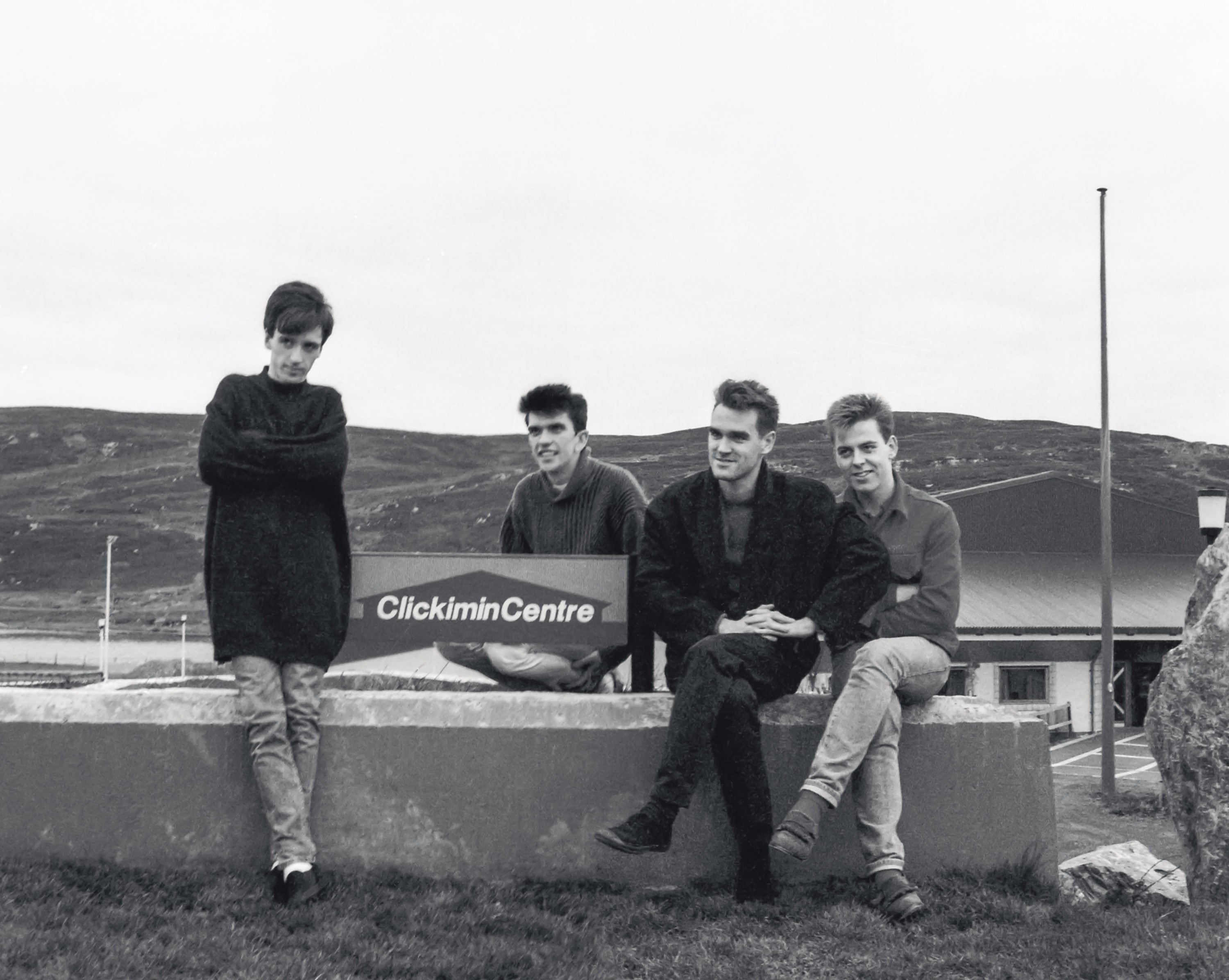 How did your relationship with the band evolve over that time? I know it was only a couple years, but…
It was a couple years, but in that environment it's like a lifetime. Because you see them every day. I saw them eating, I saw them on the phone, I saw them going to the toilet. It wasn't the stage atmosphere all the time. I liked remaining a fly on the wall. I just like being observant and omniscient. I think that's why they were cool with me being there, because I wasn't in their face. At the time, I was in that present, I didn't really understand. Now, the Smiths are kind of like the Beatles in a cultish way because they did have such a brief career and I have met so many people who were too young to make those shows, and that's why I wanted to make this book—for all those new fans who never got to see them. That was my ultimate goal. 
Was your Smiths experience a catalyst for launching the rest of your photography career?
It's a hard question, because now I would say yes, but I had no idea back then. I only have been taking photography seriously for the last four or five years. But I've been shooting pictures my whole life. There hasn't been a week that hasn't gone by that I haven't taken a picture. I've always had a shutterbug instinct.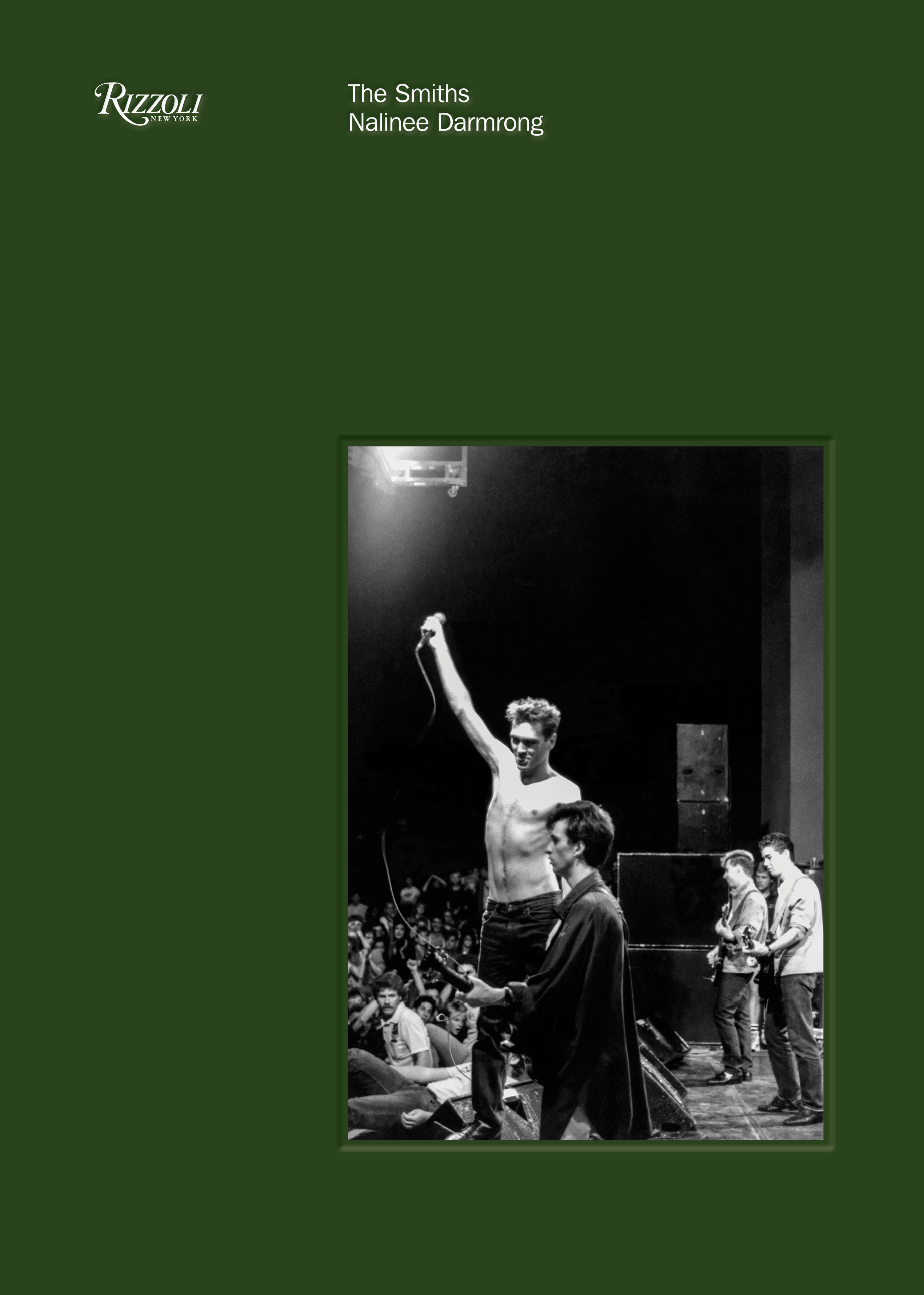 Darmrong's book, The Smiths, published by Rizzoli, is out now.