One of the biggest chef names in Philadelphia has made it to DC. Marc Vetri, the James Beard Award-winning talent behind Vetri and several more casual ventures, debuted Pizzeria Vetri at 2221 14th St., Northwest. The 77 seat location—the largest yet—is the fourth in the chain; Philly boasts two shops, while Austin claims another. Here's what to know before you go.
The vibe: Casual, but not fast-casual. The white-tiled eatery is still the kind of place you could linger over a carafe of Nero D'Avola, especially when the weather is prime for the 20-seat patio.
The menu: Neapolitan-plus. The lineup of classic wood-fired pizzas includes one DC exclusive—a Maryland crab and pepper pie—as well as egg-topped options for weekend brunch. You'll also find salads that go beyond the mista (i.e. ember-roasted potato and pesto), square Sicilian pizzas of the day, and fun desserts.
The "must try" dish: The "rotolo," Vetri's take on a pizza knot that looks like a cinnamon bun—just replace cinnamon with mortadella, ricotta, and pistachio pesto. ($4.50 each)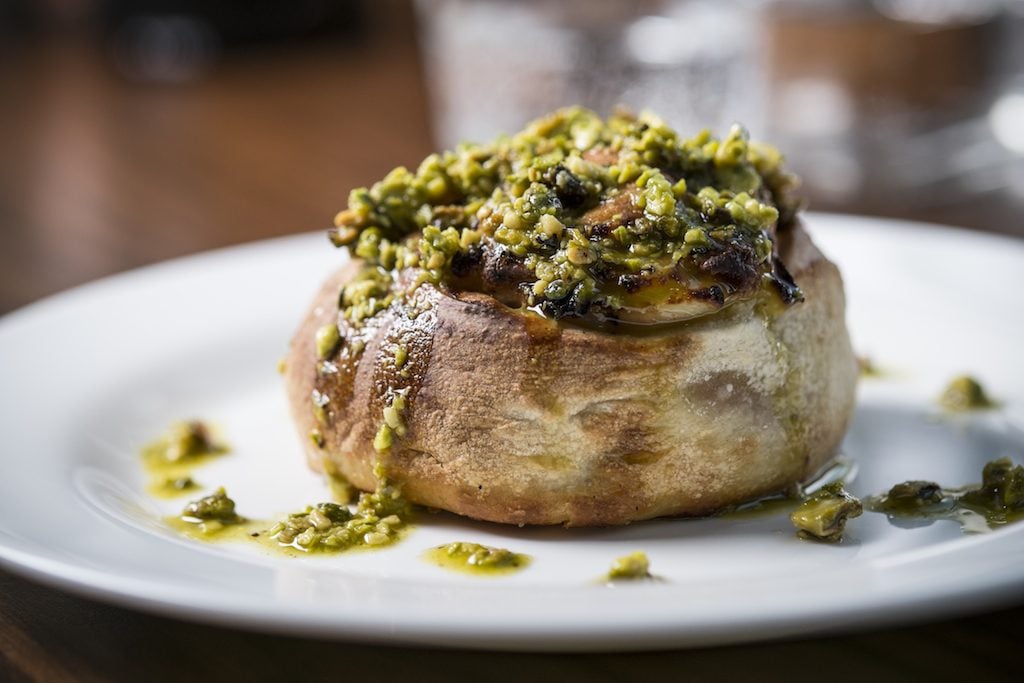 The drink to kick off dinner: Barman Steve Wildy's "sloe cello fizz" with local Green Hat gin, sloe gin–a kind of berry liqueur–limoncello, and a refreshing splash of club soda.
The unique collaboration: Vetri is known for teaming up with surprising partners—he shocked the restaurant world last year when he sold Vetri Family Restaurants to Urban Outfitters, including the pizzeria. Here in DC, instead of adding another Italian name to the menu, Daikaya chef Katsuya Fukushima is behind the collaborative dessert: miso-honey gelato.
Pizzeria Vetri. 2221 14th St., NW. Open Monday through Thursday, 4 pm to 11 pm; Friday through Sunday, 11 am to 11 pm.