Philadelphia
2.5 hours
Philly's a spunky town, and nowhere is this spirit better reflected than in the new, ambitious restaurants that have opened on the margins of downtown. Some things don't change: The Italian cooking is still great, and byobs continue to enable chefs to launch small ventures and keep prices low. Here is what's worth the drive.
Amada
Jose Garces's empire spans multiple culinary styles and cities—his Argentinean steakhouse is coming to DC within the year. At Amada, his tapas restaurant, the room's elegant rusticity sets the tone for small plates conceived with bold imagination and executed with finesse. Don't miss the tortilla española, a dazzling testament to what can be done with simple eggs and potatoes. Nearby, Garces Trading Co. turns out a masterly French toast at brunch. Amada, 217-219 Chestnut St., 215-625-2450; Garces Trading Company, 1111 Locust St., 215-574-1099.
The Fat Ham
It's hard to upscale Southern cooking and keep the soul. Kevin Sbraga, a Top Chef winner, makes it look easy in his new West Philly perch. Witness his ham and eggs, in which the laborious details of the preparation—a well-strained redeye gravy; sweet, thick-sliced ham; fresh green-tomato relish for subtle heat; perfectly fried eggs—don't detract from digging in and getting messy. 3131 Walnut St.; 215-735-1914.
Fork
Among the crop of informal but ambitious places that has Philly food fans buzzing is this charming, high-ceilinged atelier. Eli Kulp—brought down from Torrisi in New York—has a gift for soups and salads, imbuing them with a depth generally associated with main courses while also showing a light, deft hand with dishes that ought to be heavy. Among the latter: bites of fried chicken that taste, magically, like delicate dumplings. 306 Market St.; 215-625-9425.
Laurel
Nicholas Elmi transcends the BYOB genre at his spare 22-seater in East Passyunk, where the focus is squarely on the food. The Top Chef champ's cooking—daring, intricate, always delicious—makes for one of the most exciting meals in the country. Don't miss his gnocchi topped with pancetta and sourdough bread crumbs or his silken, cocoa-veined foie gras, both unforgettable. 1617 E. Passyunk Ave.; 215-271-8299.
Osteria
Each of Marc Vetri's five restaurants—from the ambitious Vetri, a tasting-menu spot, to the new and excellent Pizzeria Vetri—embodies the chef's view of Italian regional cooking as soulful expression. The place we yearn for most is the cozy, casually brilliant Osteria, home to one of the best pasta dishes in the country: house-made rigatoni under a ragu of chicken livers, cippolini, and sage. 640 N. Broad St.; 215-763-0920.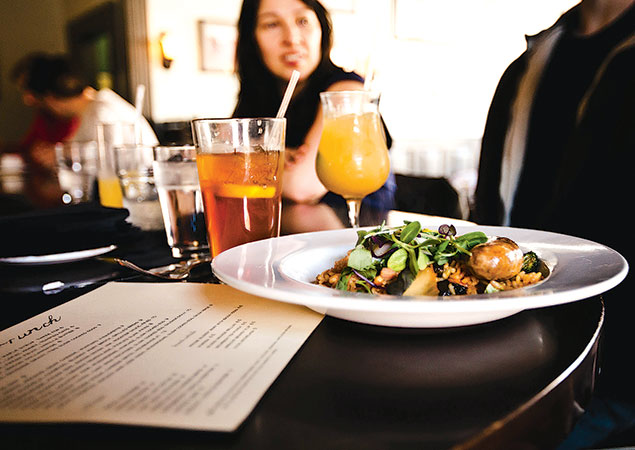 Richmond
2 hours
A progressive restaurant culture has emerged in this conservative city, with small, chef-driven, artisanal-minded spots popping up all over. There are holdovers, of course, including a beloved old dive unlike anything in Washington.
Edo's Squid
Talk to Richmond foodies these days and Ed Vasaio's longtime place probably won't come up in conversation—but that's more a measure of how the scene has grown and of how much they take this lovable, always-hopping spot for granted. There's nothing like it in Washington—it's the red-sauce joint you think of when you crave Italian. Settle in with the rich comforts of either the oyster stew or the braised fennel—or, preferably, both. 411 N. Harrison St.; 804-864-5488.
Belmont Food Shop
The tiny digs and short, focused menu at chef Mike Yavorsky's restaurant mean he's freed up to perfect every plate leaving his kitchen—butternut ravioli with brown butter and sage, seared scallops with romesco. He sources ingredients carefully and takes pride in doing everything from scratch. Come after 10 pm to sample his work at its most basic and rewarding—a $10 cook's plate with pâtés, terrines, and pickled veggies. 27 N. Belmont Ave.; 804-358-7467.
The Roosevelt
A restaurant in a former apothecary already has a lot going for it. Add a convention-defying all-Virginia wine list; a slate of great cocktails; a warm, likable staff; and a chef, Lee Gregory, who knows how to modernize Southern fare while keeping it down-home—poutine with pimiento cheese and sausage gravy, corn pancakes with smoked-bacon aïoli, crab salad with avocado-yogurt sauce—and you have a place awfully hard to resist. 623 N. 25th St.; 804-658-1935.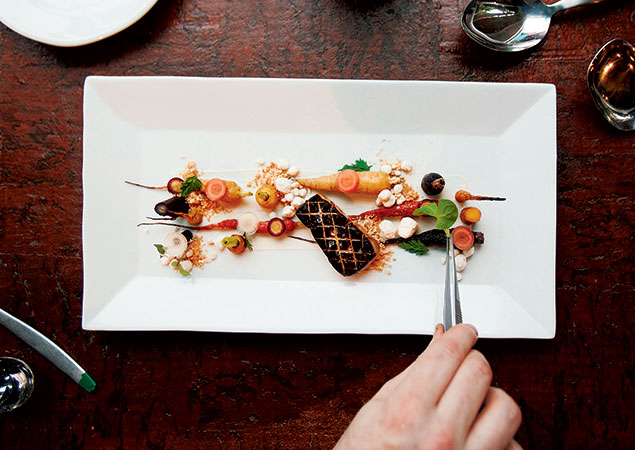 Rehoboth Beach
2.5 hours
A generation ago, dining in this terrific beach town meant an expensive meal from a chef who was trying too hard. That age is long gone. The best restaurants are far more focused and far more fun. Here, three of our current favorites.
a(MUSE.)
Hari Cameron, a James Beard Award nominee in 2013, is the culinary equivalent of an independent thinker. He draws inspiration from multiple schools and movements to create his rotating slate of thoughtfully conceived, intricately textured dishes, which are never so egotistical or clever that they forget the first rule of cooking: to be delicious. If his delicately seasoned lamb tartare is on the menu, don't hesitate to order it. Likewise his pea soup, an unexpectedly complex and colorful dish that splits the difference between soup and salad and tastes different from bite to bite. 44 Baltimore Ave.; 302-227-7107.
Henlopen City Oyster House
One reason it's hard to score a seat at this oyster house is that it knows exactly what it is, never strays off-message, and comes through nearly every time. The oysters, sourced from the usual and not-so-usual suspects on both coasts, are cold and well shucked; the craft-beer list is long; and the cooking, from a good seafood chowder to an estimable lobster roll, is simple and crowd-pleasing. 50 Wilmington Ave.; 302-260-9193.
Nage
Now in its tenth year, this colorful, chill wine bar/bistro exudes the relaxed confidence of long experience. Go simple and order the burger—ground from prime beef and stuffed with mushroom duxelles, it's among the best in the Mid-Atlantic—or settle in for a full meal that begins with a kale Caesar and includes a duck-confit hash, both terrific. Expect to drink well—the lengthy wines-by-the-glass list includes (if it's on the menu) the option of smaller "tastes"—and to enjoy friendly, caring service. 19730 Coastal Hwy.; 302-226-2037.
—Todd Kliman