Over the last few years, the National Building Museum's Summer Block Party series has, somewhat unexpectedly, become a thing. Previous iterations of this always-unconventional event have included mini-golf courses and a gigantic maze, as well as last summer's mega-popular Beach, in which a million plastic balls covered 10,000 square feet of the museum's atrium.
The Building Museum is flipping the temperature for this year's event, though, with ICEBERGS, which opens Saturday. It's a striking display of dozens of the namesake ice formations seemingly floating through the Great Hall as if it were an ocean. Some icebergs hang from the rafters, others rise like pyramids from the floor, with the tallest peaking at 56 feet.
The exhibit was designed by James Corner of Field Operations, which also designed the High Line in New York. The icebergs, made from reusable polycarbonate materials, were chosen as the motif not just for their dazzling visuals but also because they spoke to issues around global warming and ice melt, said Corner, who was on hand for a preview Thursday.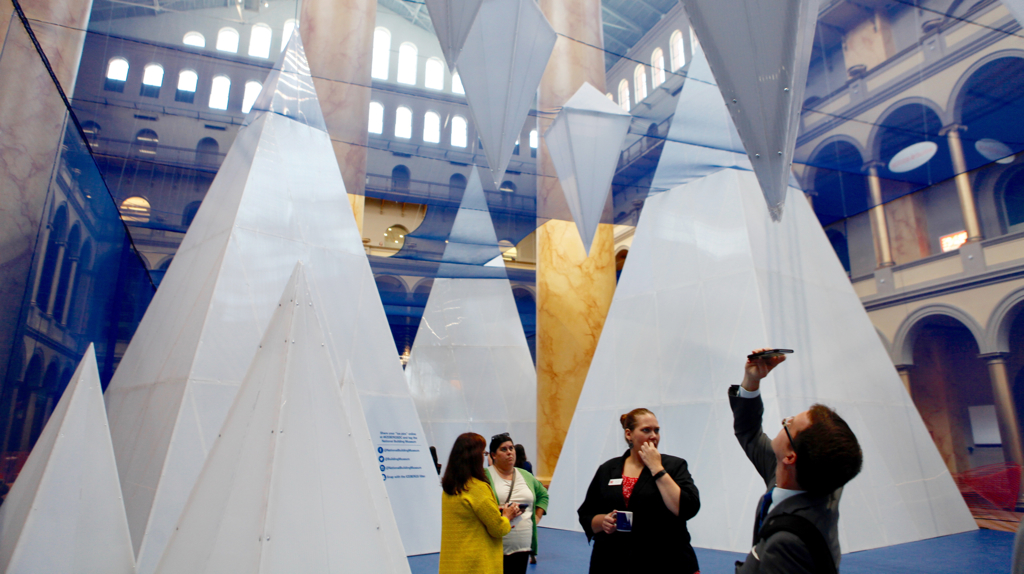 There are a few interactive elements for visitors around the space—the largest iceberg contains a set of stairs that lead you to a view of the top, just above the blue netting that represents "sea level." Go up another set of stairs in an adjoining berg and you'll find two slides that, while not very tall, go so fast they feel like an ice luge.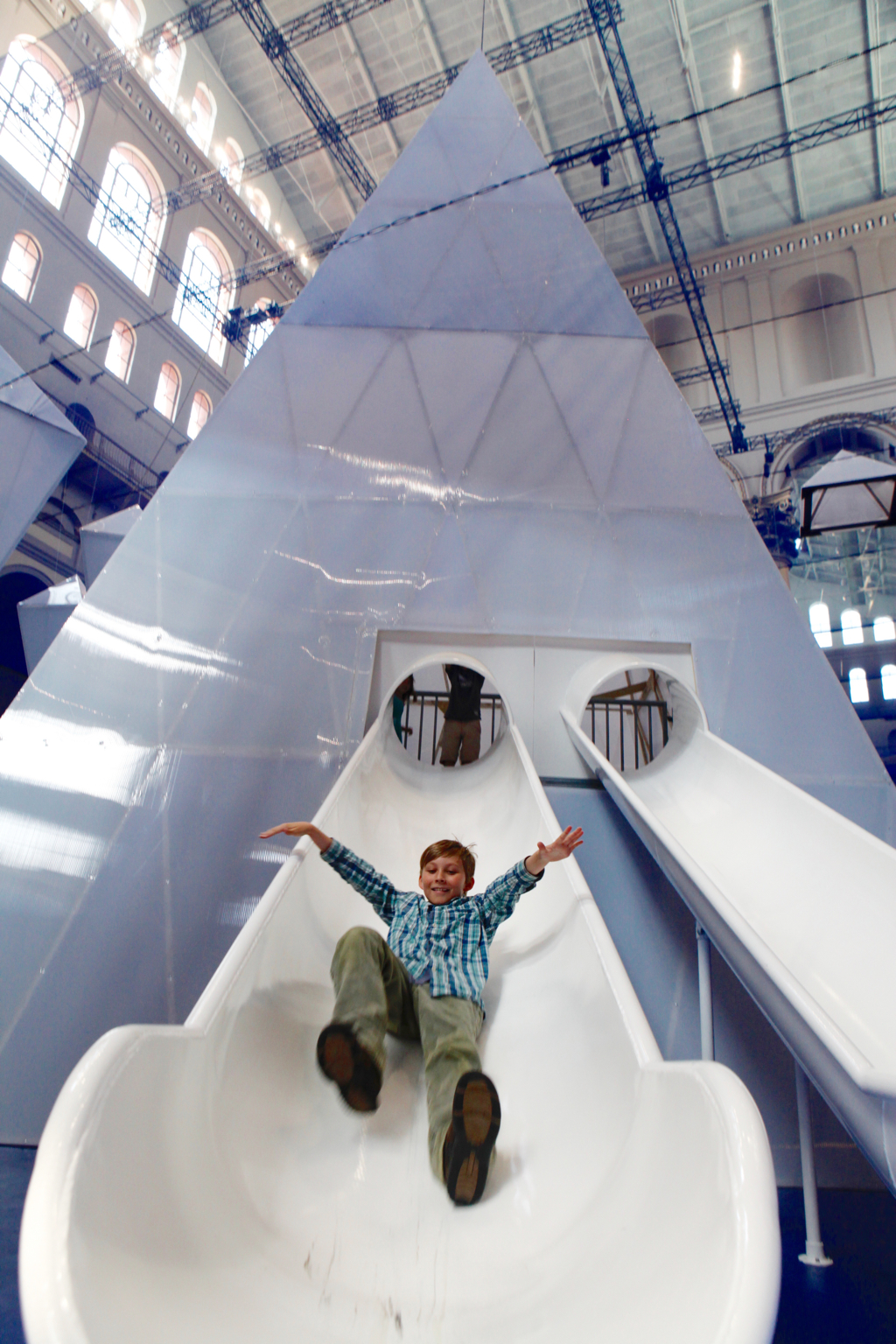 Also inside is a stand from nearby restaurant Daikaya, serving a Japanese shaved-ice dessert called kakigori, made with fruit and condensed milk. The stand will be switching up the flavors just about every day. It's a good snack to eat while reclining on one of the ice-white beanbag chairs the museum has scattered around for lounging.
Like last year's Beach exhibit, ICEBERGS will be open until 10 PM on Wednesdays for special events, like live music, and dance performances alongside food and drinks.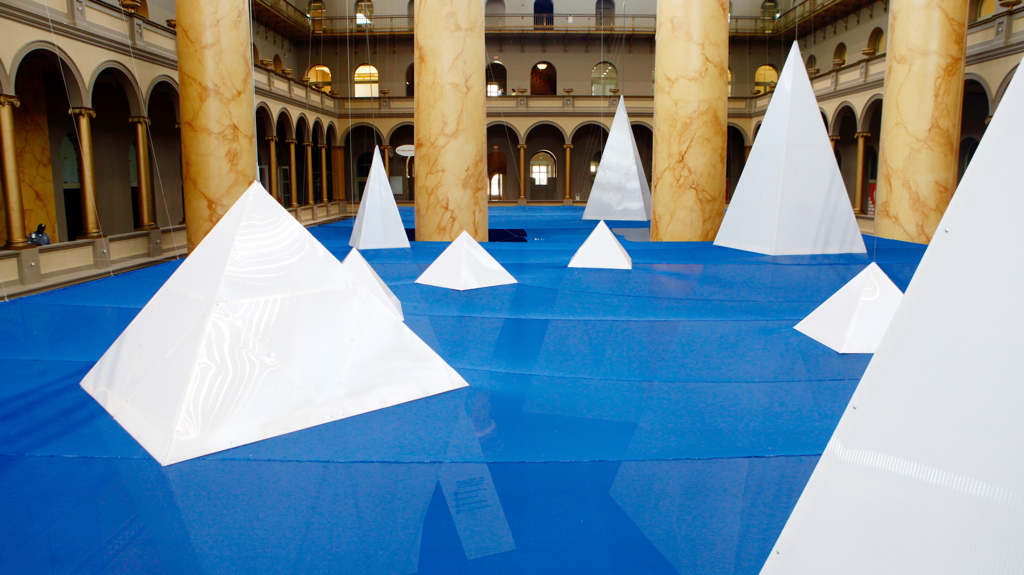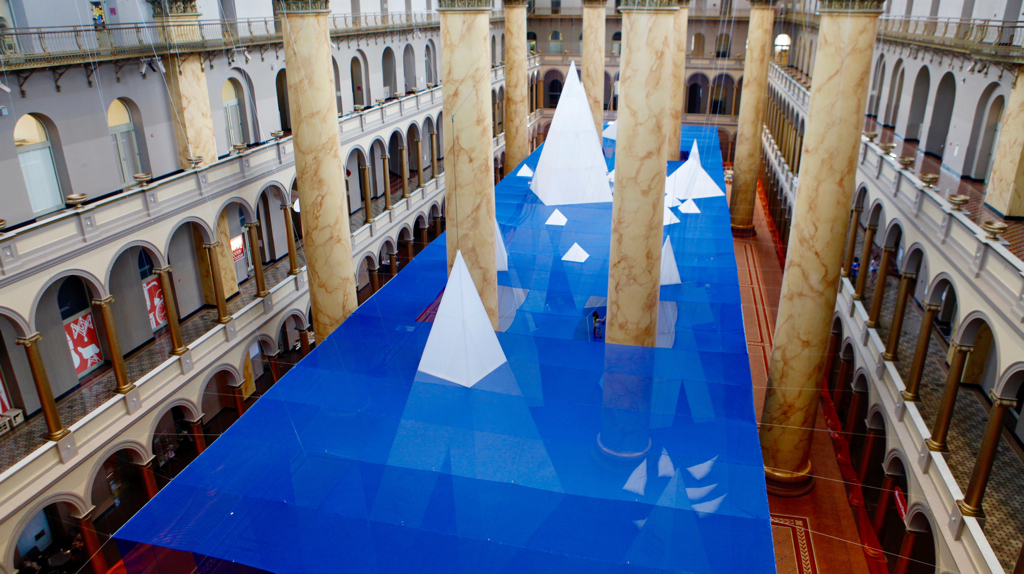 ICEBERGS is open from July 2 until September 5. Tickets are $16 for adults, $13 for kids, students, and seniors.