1. Painkiller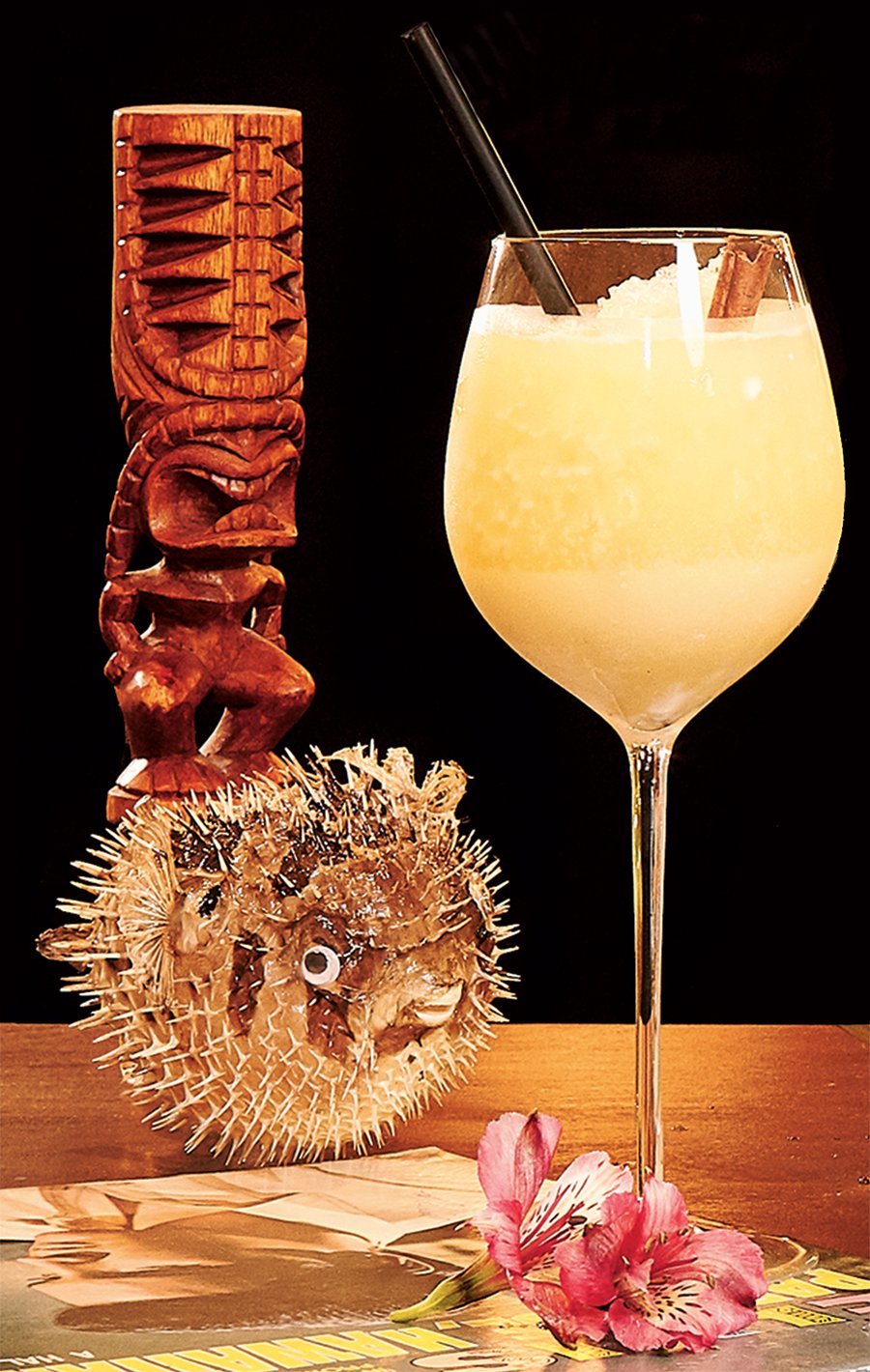 The menu changes frequently at the cocktail den Copycat Co., which sometimes goes full-on tiki. Regardless of the night's theme, the barkeeps are happy to whip up a goblet of rum, fresh orange and pineapple juices, coconut cream, and nutmeg. 1110 H St., NE.
2. Zombie Circa 1946 Scorpion Bowl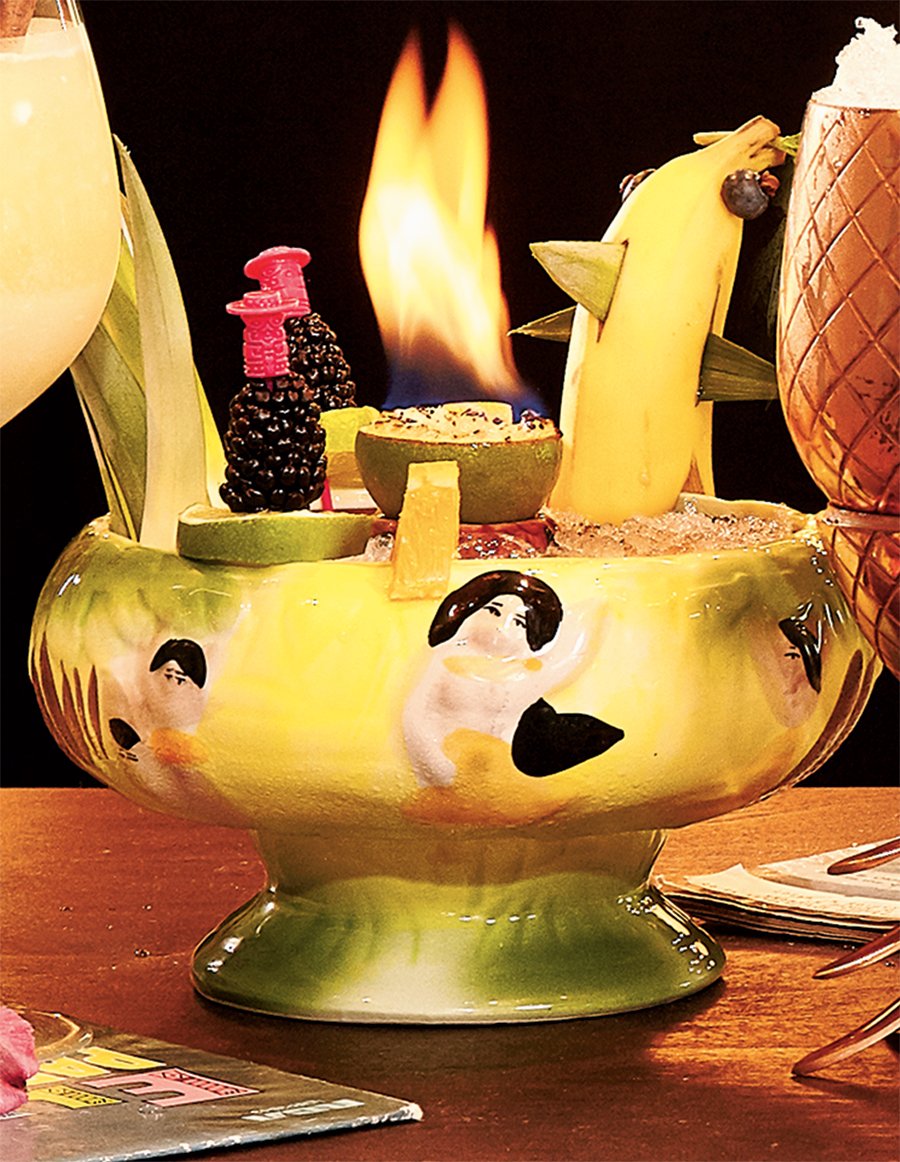 Jon Arroyo of Farmers Fishers Bakers has built one of the largest tiki-bar menus in Washington, exploring classics such as this midcentury scorpion with rum, gin, pisco, and citrus. 3000 K St., NW.
3. Poker Face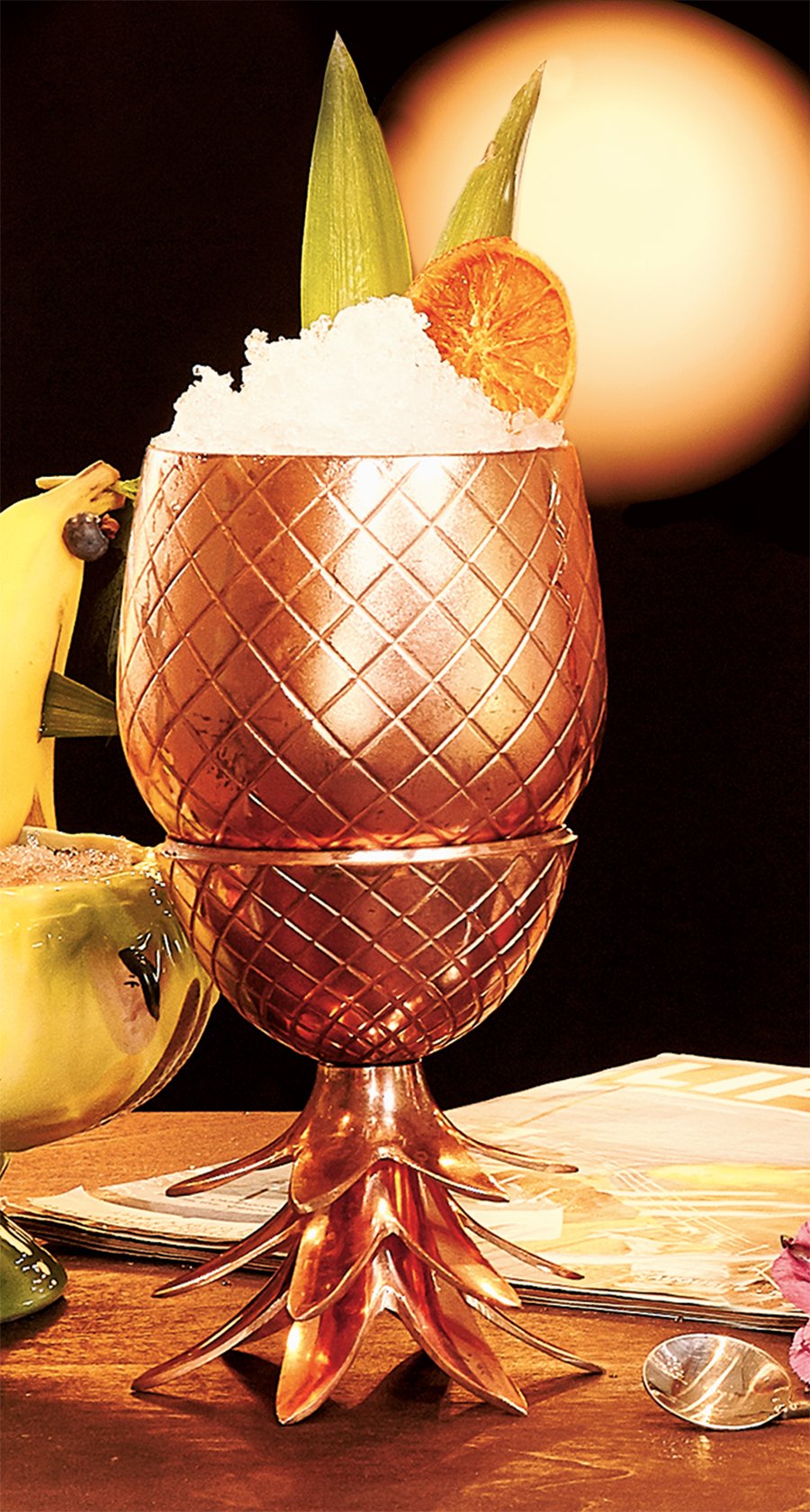 Guests at Pepita can't keep a straight face when receiving this showstopper—a copper pineapple filled with vodka, fresh juices (passionfruit, more pineapple), kefir lime, and a spicy peppercorn tincture. 4000 Wilson Blvd., Arlington.
4. Mohan Travels to Peru and Gets a Haircut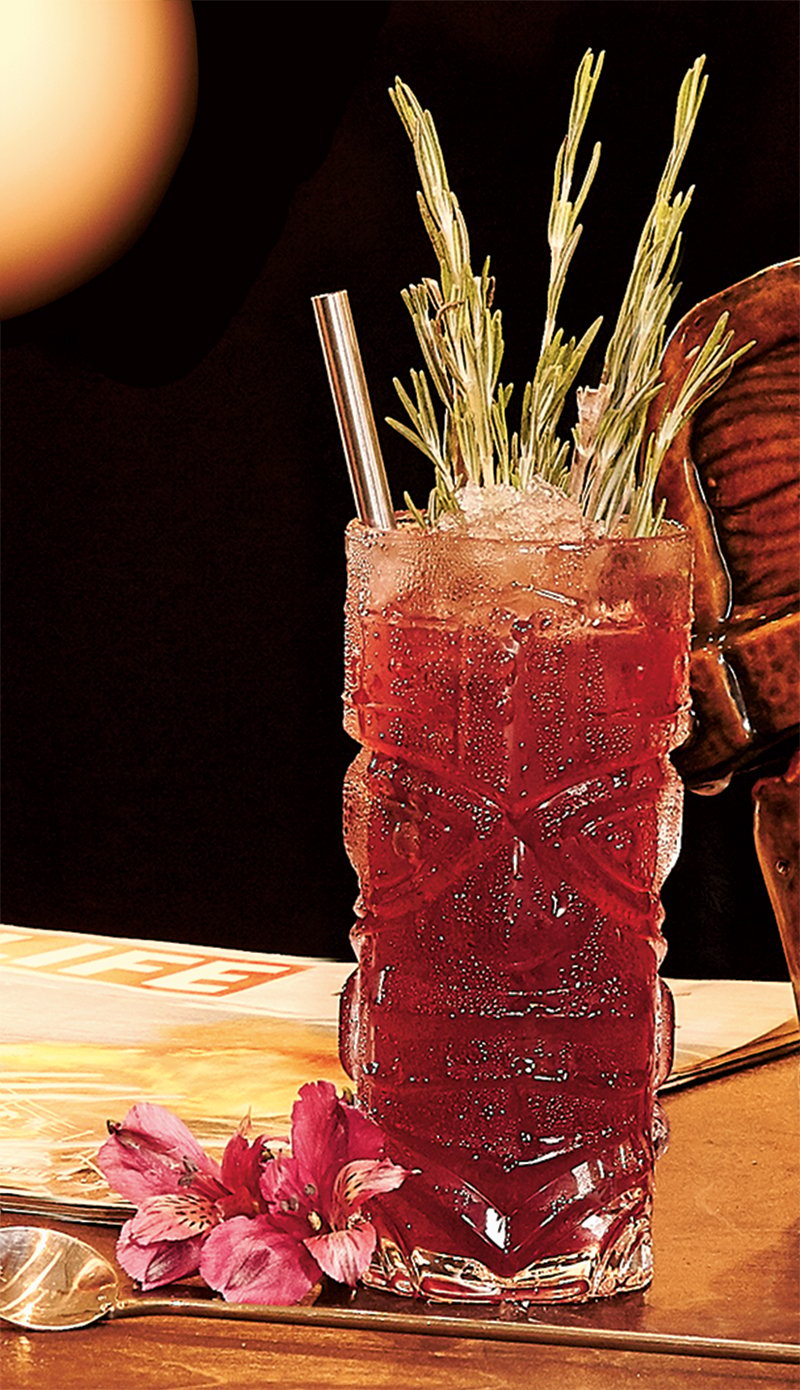 At Barmini, José Andrés's temple to molecular mixology, you'll find this creative concoction of walnut liqueur, pisco, chicha morada, and a rosemary "Mohawk" styled after barman José Rivera's former mane. 501 Ninth St., NW.
5. Off the Coast of Hanauma Bay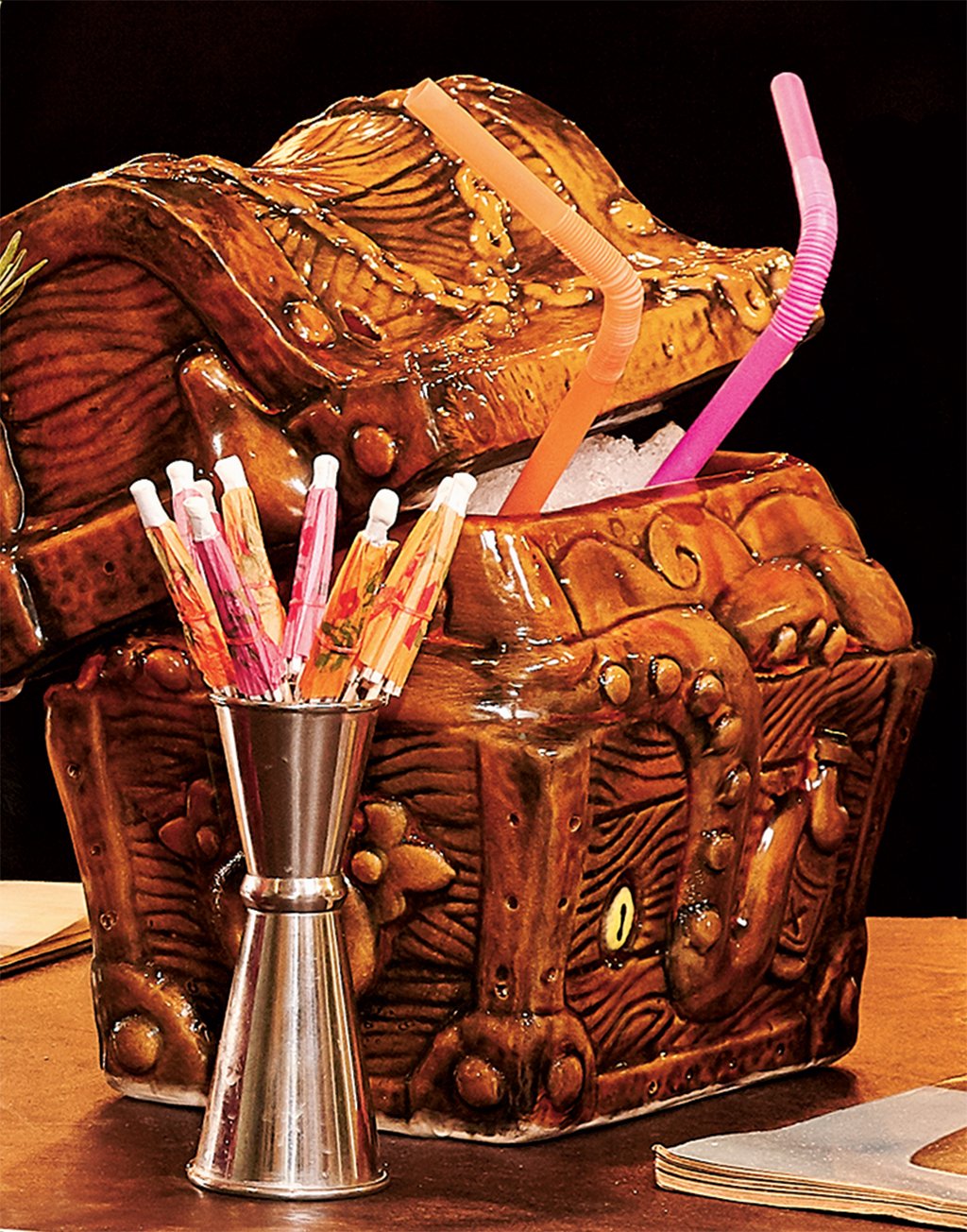 Get to Dram & Grain early to snag this drink served in a treasure chest. (There's only one such vessel—otherwise you'll receive a flaming bowl.) It's loaded with two rums, fermented-tea Falernum, and toasted-coconut orgeat. 2007 18th St., NW.
6. Pineapple of Hospitality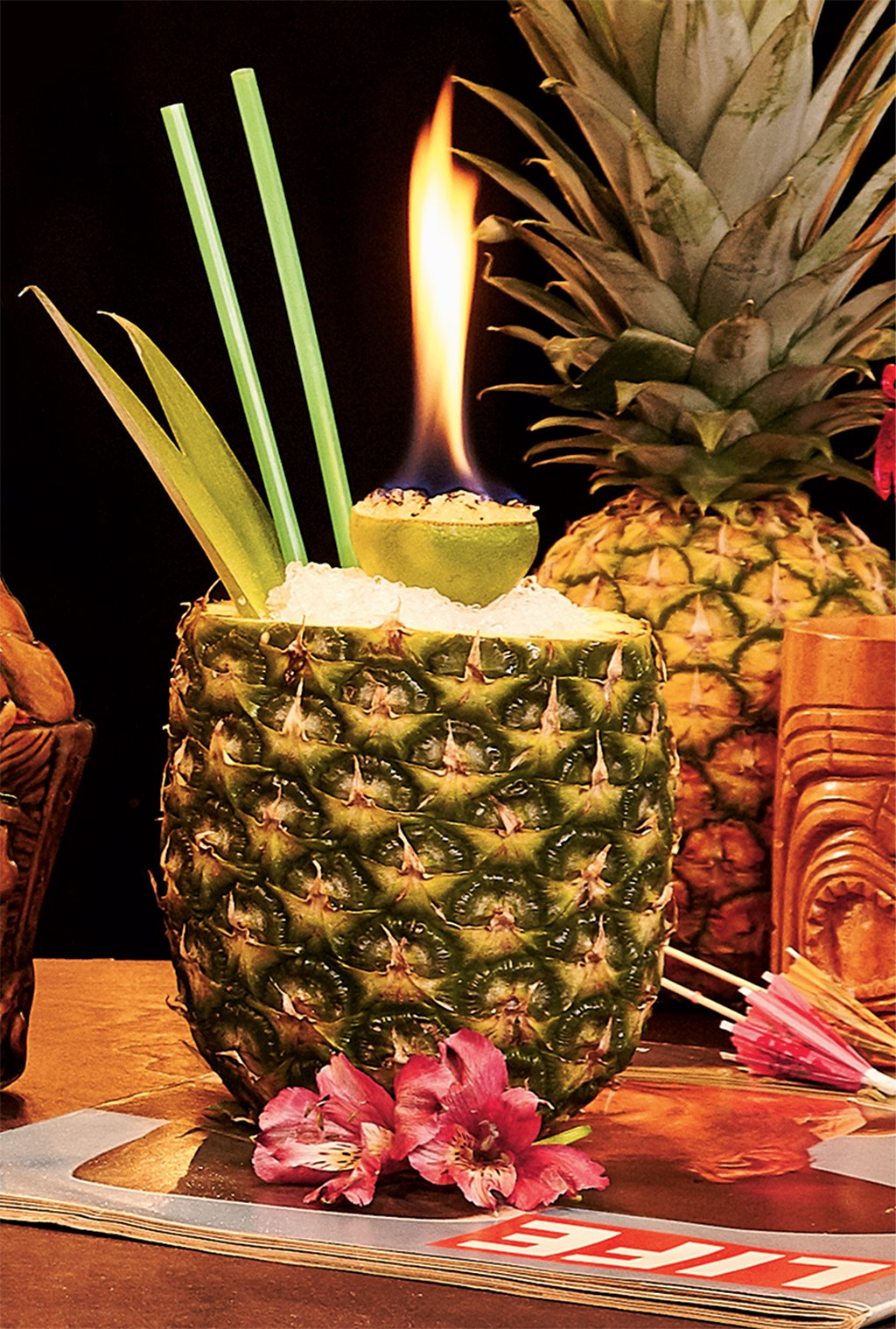 Rum and "secrets" are the only ingredients Owen Thomsen will divulge for this cocktail at Archipelago. The recipe is a version of one he created years ago to bestow on patrons, as a fun bonus drink—minus the flames. 1201 U St., NW.
This article appears in our July 2016 issue of Washingtonian.