Sipping a margarita out of a skull-shaped glass sounds intense, but the vibe is anything but at chef Mike Isabella's Ballston restaurant, Pepita. The casual cantina draws from coastal Mexico with a bounty of tequilas and mezcals, whole grilled fish served with homemade tortillas and salsas, and ample outdoor seating. The 32-seat space opens July 30, with the 44-seat patio to follow a few weeks after.
Barkeep Taha Ismail sourced unusual drinking vessels for his creative cocktails. A list of 35-plus drinks includes sips like an ancho chili-spiked mango margarita, served out of a glass cranium "pitcher" for groups, and two-to-four person punches laded from charred oak barrels. The showstopper: the Lady Marmalade, made with kumquat preserves, cachaca, and ginger. That's not to say you need buddies to drink; Isabella's current favorite is the mezcal-based frozen watermelon margarita.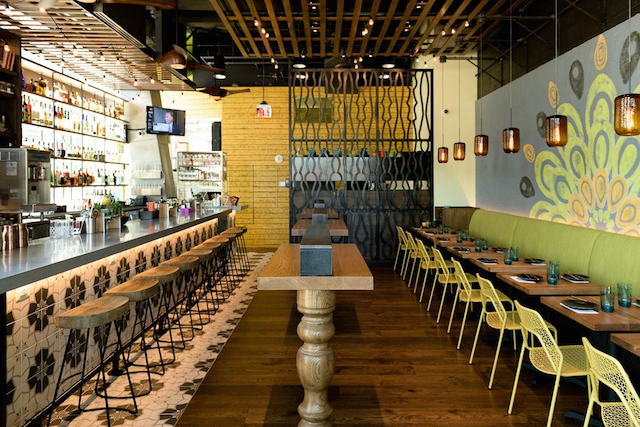 Pepita is as much a bar as it is a restaurant; guests aren't required to order food to claim a table. Padding the stomach is still a good idea, especially when that involves fare like grilled avocado tacos, torta sandwiches stuffed with barbecued lamb and pickled chilies, or tuna ceviche. Sharing is encouraged—portions run tapas-size, except for family-style platters such as smoked short ribs served with homemade corn tortillas, salsas, and guacamole.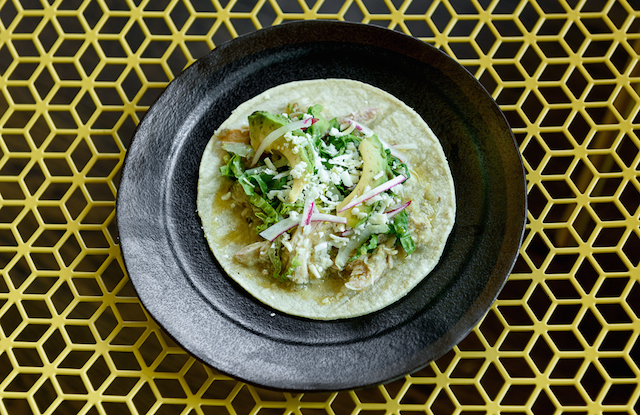 Instead of tortilla chips, free table snacks come in the form of spiced pepitas (pumpkin seeds). Happy hour specials run all day, every day, and vary by hour. Guests might find food discounts earlier, and deals on Tecate or tequila shots later in the night. Can't linger? The entire food menu is available for takeout.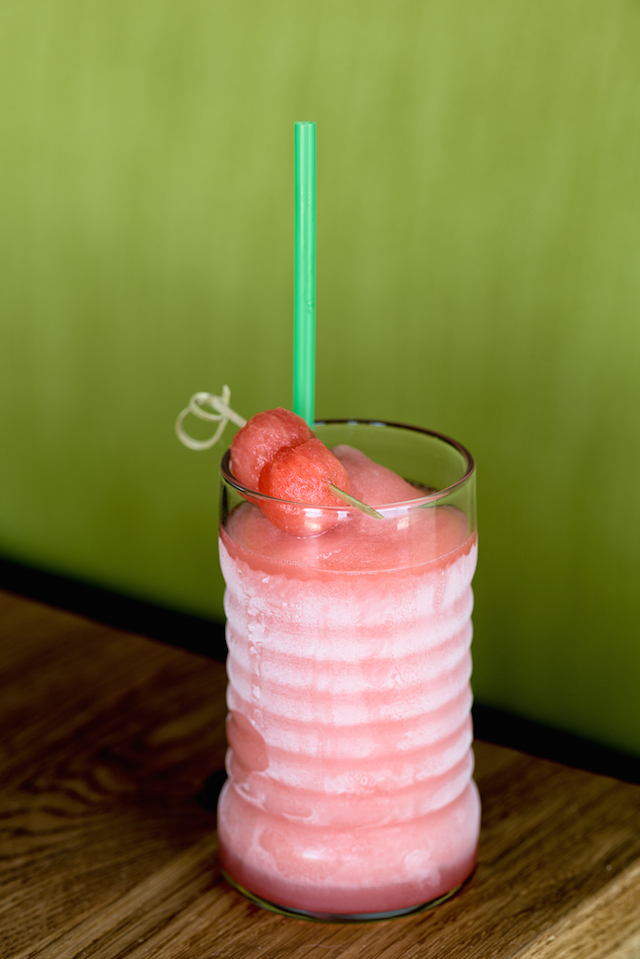 Pepita. 4000 Wilson Blvd., Arlington (entrance on N. Quincy Street). Open July 30. Regular hours: Monday through Thursday, 11:30 to midnight; Friday 11:30 to 2 am; Saturday 11 to 2 am; Sunday 11 to midnight.