Menus subject to change.
José Andrés's "cocktail lab" adjacent to his molecular gastronomy restaurant, Minibar, offers creative, labor-intensive drinks and small plates for foodies with smaller budgets. The rum swizzle comes with rum, lime, falernum, and a mint garnish, while the Barmini Mai Tai features light and dark rums, curaçao, lime, and orgeat. Reservations get you a two-hour spot at the gleaming white bar, but walk-ins are accepted when space is available.
855 E St., NW; 202-393-4451.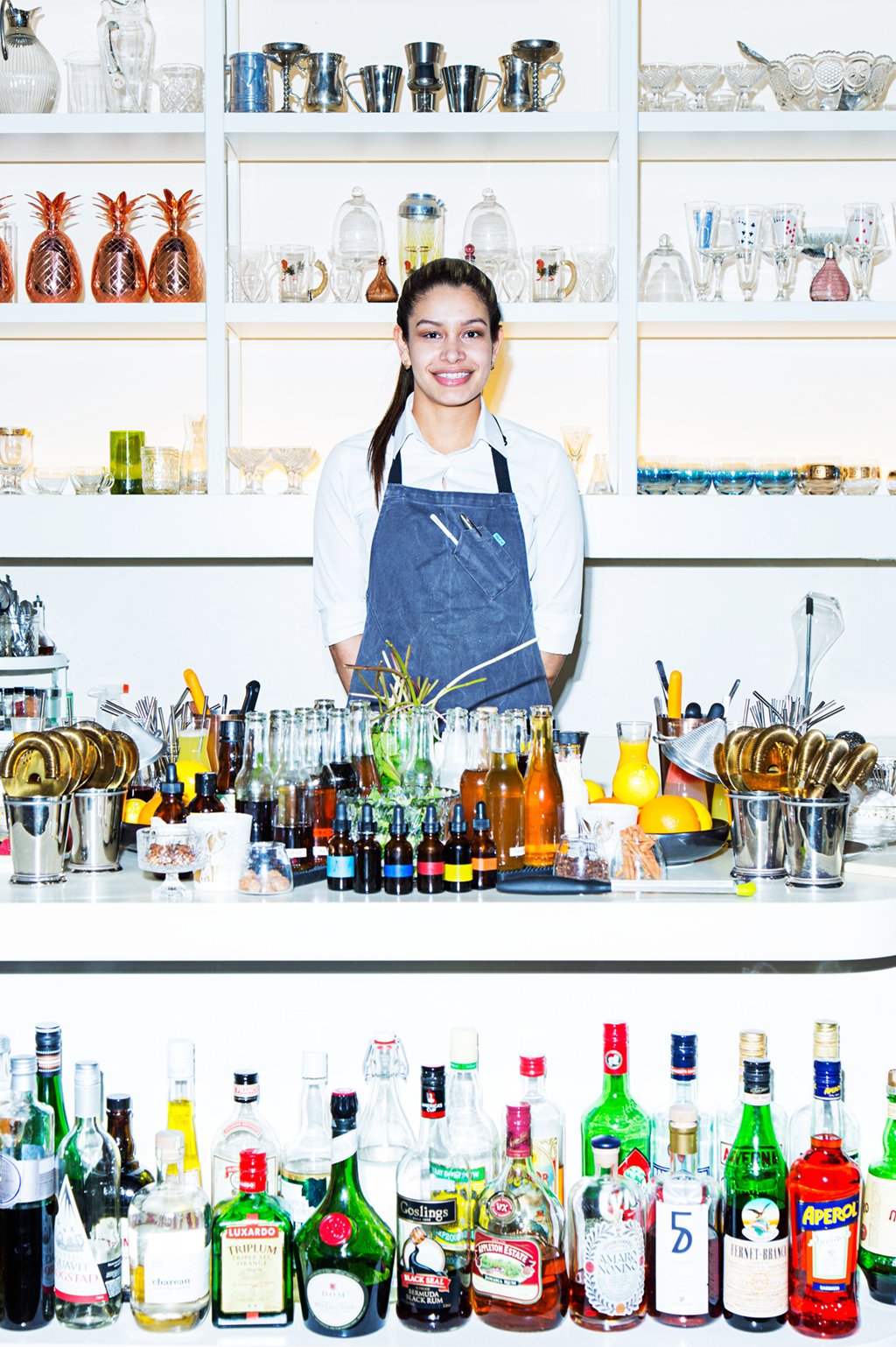 Since opening in 2007, this blond-wood restaurant and its long granite bar have been a magnet for boldface names—and their stardust has lent the atmosphere a permanent buzz. It's not your typical power spot; instead of photos of famous customers, there's a pop-art image of chef/owner Michel Richard's smiling face, and the bar menu includes everything from Miller Lite to a cocktail with plum-infused brandy. As for those power suits? They're likely eating with their fingers, noshing on gougères (cheese puffs) and slices of  bacon-and-onion tart.
1001 Pennsylvania Ave., NW; 202-626-0015.
This cozy subterranean bar nods to the 1920s with Art Deco decor and classic cocktails such as Negronis, Sazeracs, Aviations, and Hemingway daiquiris. For those who like their spirits stiffer, the bar pours one- and two-ounce servings of fine whiskeys and Scotches. From the small, eclectic menu, guests can order snacks such as bar nuts or cheese and charcuterie platters, or take comfort in warm dishes like a Cubano panino or curried-chicken pot pie. A few eats are served until last call.
600 F St., NW; 202-499-5018.
This spot may herald the beginning of a wine-bar renaissance, with more than 70 bottles and 30 wines by the glass on offer in its bright, futuristic space. Oenophiles can sample wines sourced from unusual regions in the Balkans, Greece, and Lebanon, as well as tried-and-true vintages from France and the New World. There are even wine -cocktails incorporating ingredients such as gin and Campari.
777 Sixth St., NW; 202-864-6445.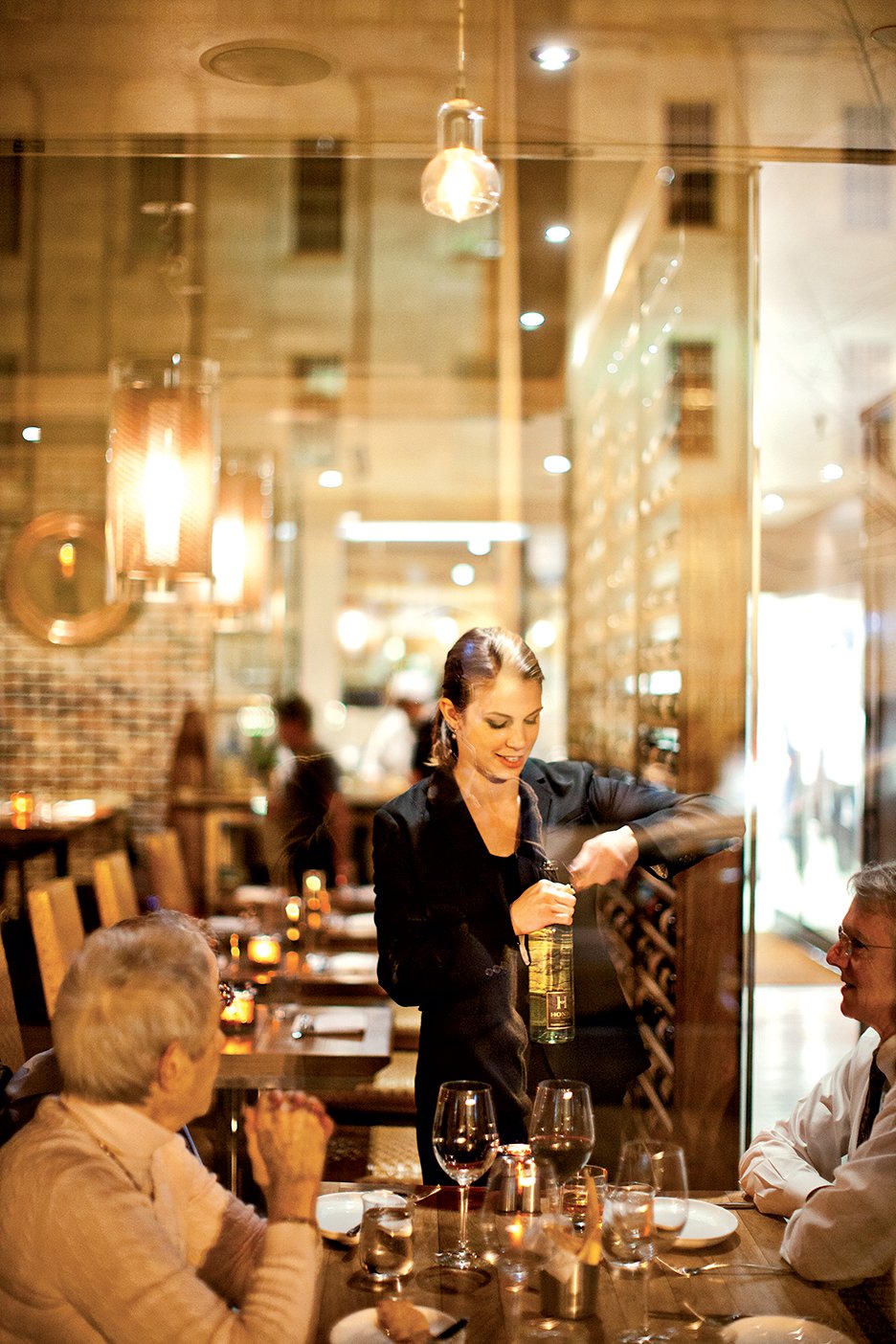 Proof is a mecca for wine connoisseurs, and the selection is put together by some of  Washington's most knowledgeable wine geeks. Chef Haidar Karoum serves up classics as well as highbrow twists on lowbrow food: a Wagyu-beef Philly cheese-steak and a shrimp burger that's good enough to have warranted a visit from Michelle Obama.
775 G St., NW; 202-737-7663.
This downtown DC cigar bar is an old-school refuge, with a drink menu heavy on brown liquors, including a large selection of Scotches, whiskeys, and bourbons. But the big draw is the wide variety of cigars, which the knowledgeable staff is happy to help you choose from. In warmer months, a small number of outdoor seats allows for great people-watching.
1331 F St., NW; 202-737-3003.
This article appears in Washingtonian's Welcome Guide.