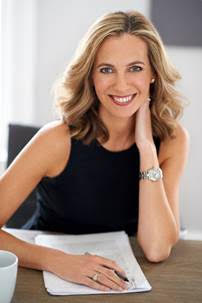 You probably know Lauren Weisberger as the woman who once worked as an assistant to Anna Wintour at Vogue, then went on to write a novel about a woman who assists the memorable boss-from-hell Miranda Priestly (made all the more memorable by Meryl Streep's portrayal in the 2006 film adaptation) at the fictional publication Runway. Tonight, Weisberger will be in town for fashion girls to fan-girl over at a book signing for her latest novel, The Singles Game.
In her new novel, which went on sale July 12, the author tackles the world of tennis in a "dishy tell-all about a beautiful tennis prodigy." The book sounds like a mash up of Gossip Girl and Wimbledon, and it's described on Simon & Schuster's site as—read the next part in Kristen Bell's voice—"a sexy and wickedly entertaining romp through a world where the stakes are high—and no one plays by the rules."
Weisberger will give a talk, participate in a Q&A, and sign copies of The Singles Game at Politics & Prose Bookstore (5015 Connecticut Ave., NW) on Friday, July 15, starting at 7 PM.