Miles from DC: 66.5
Time has nearly forgotten these three acres on Stonewall Jackson Highway in White Post, Virginia. Featuring no animatronics or CGI, Dinosaur Land still entertains as it has since 1963: with 56 fiberglass dinosaurs, a King Kong, and a 60-foot-long shark. In one concession to modernity, the gift shop—once named Rebel Korn'r—has been renamed for the park.
Miles from DC: 7
Founded in 1973 with the induction of Thomas Edison, the National Inventors Hall of Fame now is aptly housed on the US Patent & Trademark Office campus in Alexandria. This year's inductees included the inventors of butyl rubber and the woman who three decades ago invented the internet's Spanning Tree Protocol (STP).
Miles from DC: 74.5
You've seen dioramas in Gettysburg, but not ones where the battles are fought by thousands of clay cats. Opened last year in that town by twin sisters more skilled at crafting felines than people, Civil War Tails at the Homestead Diorama Museum features historically accurate scenes (except for the tail-and-whiskers thing)—from Pickett's Charge to Little Round Top.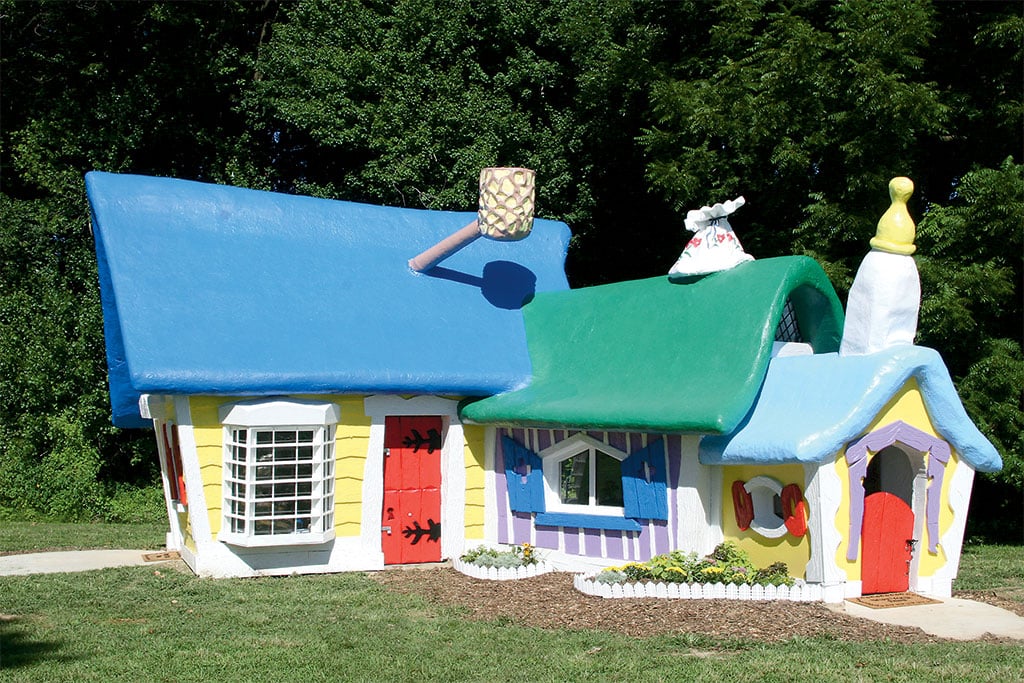 Miles from DC: 39
One of the oldest theme parks in the country, Ellicott City's Enchanted Forest was, until it closed in 1990, the Disneyland of the East Coast, home to Cinderella, the Three Little Pigs, and Willie the Whale. Since 2004, Martha Clark has moved more than 100 pieces from the park to her nearby farm, at a cost of around a half million dollars.
Miles from DC: 14
Aspin Hill Memorial Park, across from a Silver Spring strip mall, is believed to be the country's second-oldest pet cemetery. Named for an English kennel, not the nearby road, it harbors seven of J. Edgar Hoover's dogs and at least 30 humans buried alongside their companions.
Miles from DC: 24
Near the C&O Canal towpath lie the ruins of Seneca Quarry, famed for its red sandstone used to construct the Smithsonian castle and other DC buildings. A hub of activity in the 19th century, the Maryland quarry, now succumbing to nature, was embroiled in scandal when Ulysses Grant was accused of taking a bribe from its management.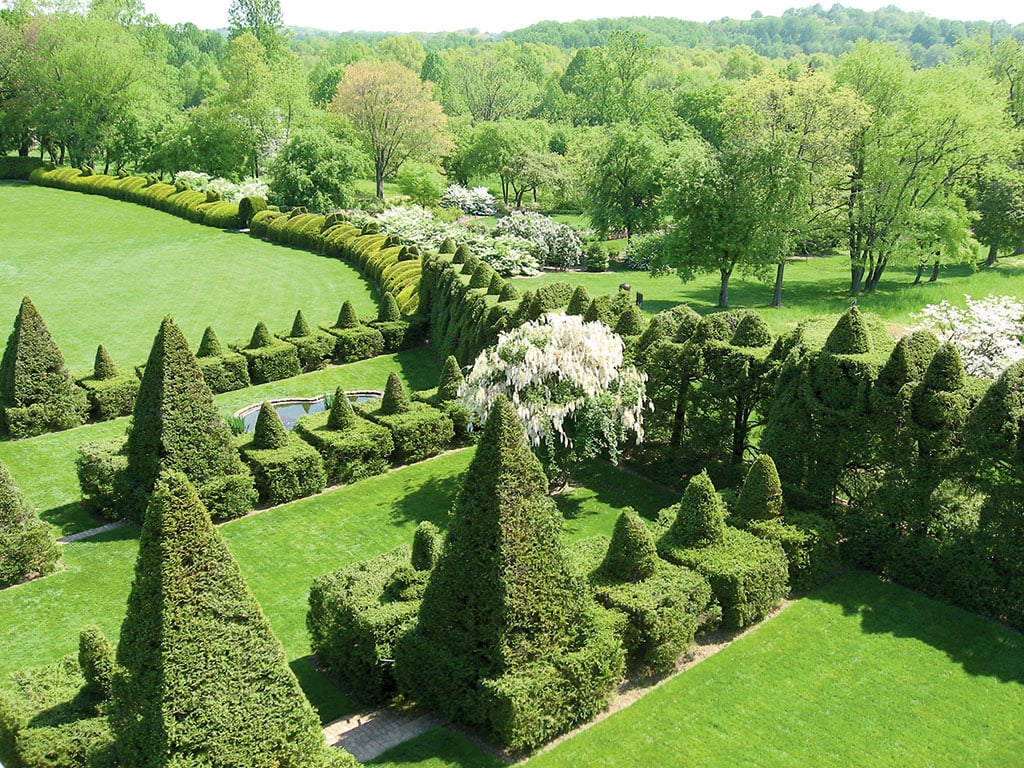 Miles from DC: 61.5
Ladew Topiary Gardens was created in the 1930s by socialite Harvey Ladew, who counted Cole Porter and Charlie Chaplin as friends. The ornamental shrubs—more whimsical than their European brethren, with swans, a Buddha, and foxes—are scattered across 22 acres in Monkton, Maryland.
Miles from DC: 10
The grounds of National Park Seminary in Silver Spring are strewn with a Dutch windmill, a Japanese pagoda, and a Swiss chalet, built so the former posh finishing school's students could expand their horizons without leaving home.
Miles from DC: 43
Rising from a backwater of the Potomac in Nanjemoy, Maryland, is the Ghost Fleet of Mallows Bay, the Western Hemisphere's largest concentration of shipwrecks. The nearly 200 vessels, most of them steamships scuttled after WWI, await designation as a marine sanctuary.
Miles from DC: 44
Housed in a onetime embalming parlor in Frederick, the National Museum of Civil War Medicine's saws and other rudimentary tools instill an appreciation less of 1860s doctoring than of the modern kind. The star relic is the naturally mummified arm of a man who apparently misplaced it on the battlefield.
This article appears in our August 2016 issue of Washingtonian.