Damien Hirst, the beloved and bemoaned British artist, is bringing the entirety of his series of prints, The Last Supper, to the National Gallery of Art on August 13. Hirst's 13-print set addresses the role of religion and medicine in modern life, and while some of the individual pieces have been displayed before, this exhibition marks the first time Hirst's work will be shown in its entirety in a DC museum.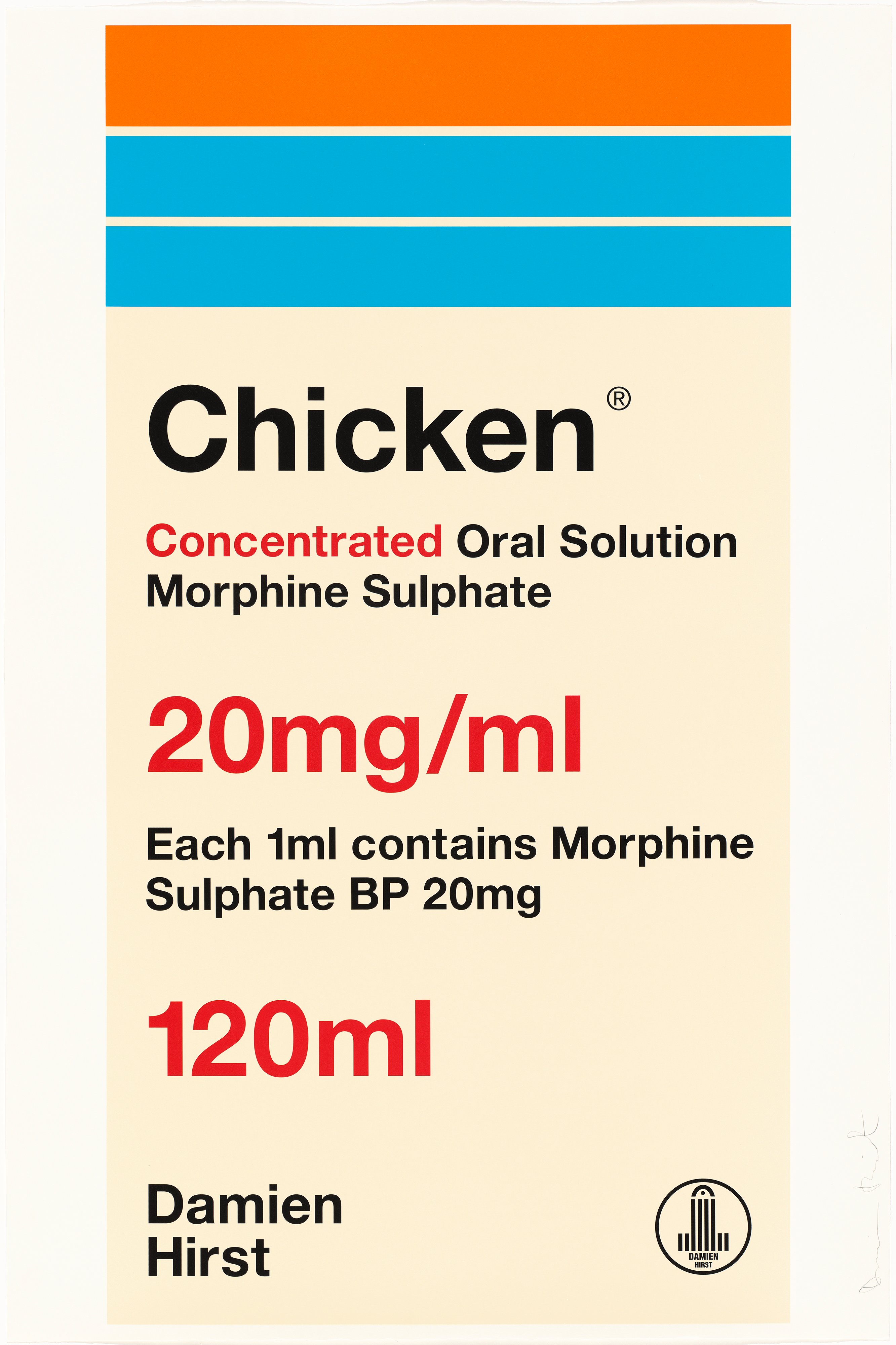 Hirst, arguably the most famous of the Young British Artists, often features pharmaceuticals in his work. In The Last Supper, he replaces medicine names with food and company titles with his own namesake. 
"He's chosen comfort foods, which underscores our comfort with these medications to ward away disease and death," says Judith Brodie, the NGA's curator of modern prints and drawings . "It's about our belief in pharmaceuticals, and to some extent, our belief in religion."
Though the artworks are several feet in size, they're not quite as in-your-face as the diamond studded skulls formaldehyde-frozen animals Hirst is also famous for.
The NGA acquired The Last Supper when it absorbed the collection of the now-shuttered Corcoran Gallery in 2014. The series is the first by Hirst in its permanent collection.
The prints will be on display in the West Building's concourse gallery until January 1, 2017.