The Tavern at Ivy City Smokehouse wasn't supposed to happen. At least not originally. Three years ago, when ProFish partners Tim Lydon and Greg Casten set out to buy the two buildings across the street from their wholesale seafood warehouse, they were doing it to expand their freezer space. The freezer ran the length of one of the buildings, but that left them with a lot of extra room to play with. So they decided to add a smoker. And a fish market. Finally, they hatched the idea for a restaurant.
In the two months since it opened, the sprawling second-story dining room, patio, and private event space (total capacity 580) is the rare gathering place that draws a crowd of all kinds—you might find bus drivers, cops, families with toddlers, elderly couples, or chefs on a night off. It has given industrial Ivy City—home to distilleries and warehouses but not much foot traffic—the feel of a beating heart.
Chef Alberto Baizano Bollera spotlights his top-quality fish and seafood (ProFish also supplies many of Washington's high-end restaurants) in the smartest way: by not doing a whole lot to it. Generous, shareable portions of gulf shrimp ($19) and Atlantic cod ($12) emerge beautifully crunchy from the fryer. A cut of salmon is grilled—losing none of its fatty juiciness—then set on a puffy brioche bun with an aïoli loaded with fresh basil. A half dozen steamed middleneck clams ($9) are free of grit and bathed in lemon and butter, making an excellent, briny soak for the long shard of toasted country bread.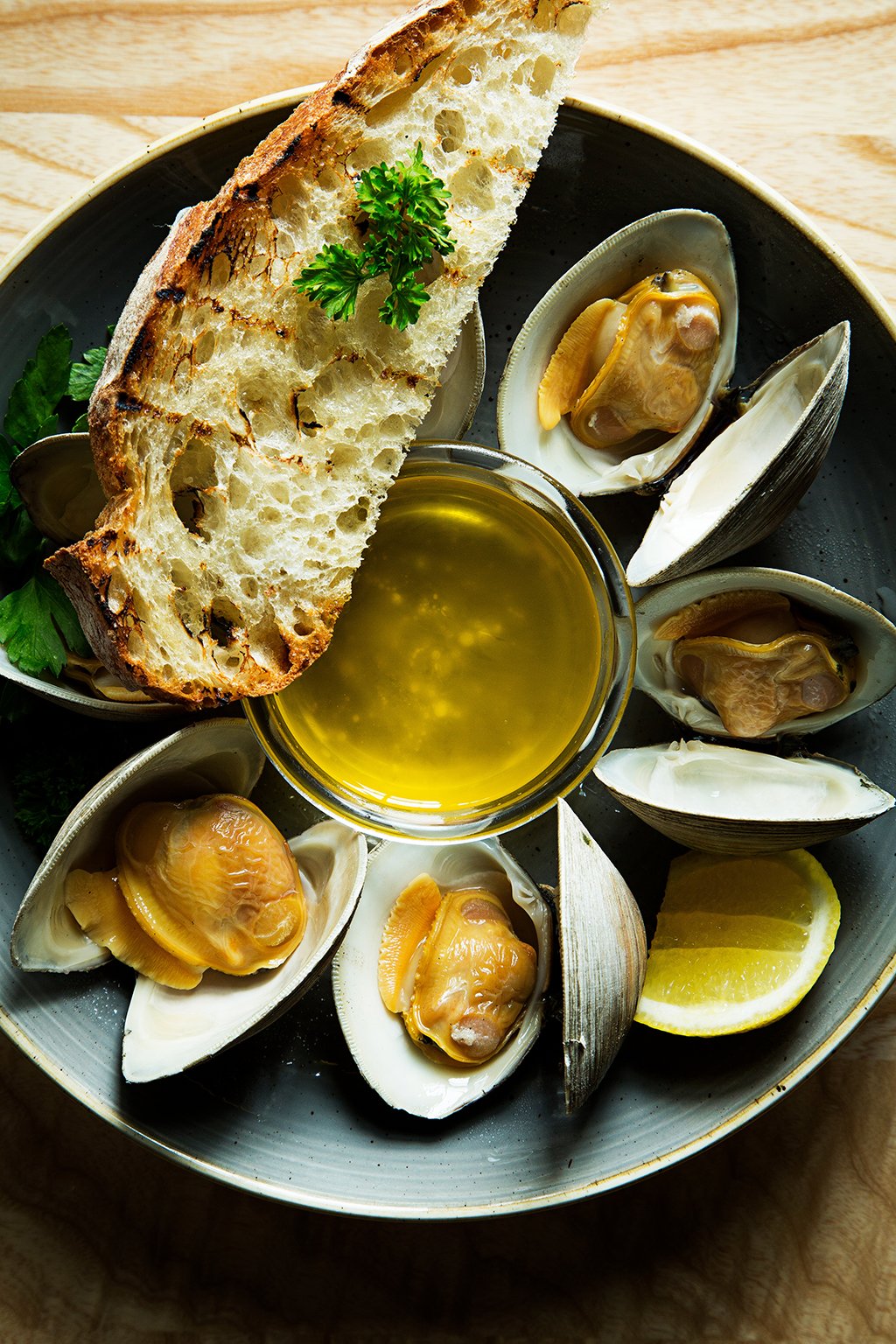 The kitchen pays attention to the little things, too: It makes its own cocktail and tartar sauces, gives diners an array of hot sauces to choose from—including the tongue-singeing Snake Oil from Baltimore's Woodberry Kitchen—and turns out fine sides such as creamy-sweet coleslaw and just-crisp-enough fries.
Still, I could spend an entire lunch or dinner just grazing on the stuff that comes from the smokehouse side of the menu. "Indian candy," a style of sugar-cured and smoked salmon commonly seen in the Pacific Northwest, is terrific dunked in creamy horseradish sauce and eaten with thin crostini. Smoky whitefish salad and tender smoked trout are better if you're going the bagel-and-cream-cheese route. All are served on meant-for-splitting platters ($8 to $20).
After your meal, wander over to the snug seafood market downstairs. There, fishmonger Peter Martone, who spent three decades as a waterman, presides over the fresh and smoked catches sold at bargain-basement prices (25-cent littleneck clams, $6.95-a-pound Canadian salmon). And if you don't see what you want either there or on the menu upstairs—as was the case with one man who recently asked for a six-pound lobster—someone will head over to the ProFish warehouse across the street to grab it.
This article appears in our August 2016 issue of Washingtonian.
---