When one restaurant door closes, another opens—or so it is for chef Alex McCoy, who shuttered Alfie's on Sunday, and opened Tchoup's Market in the same space four days later. In the short interim, the team transformed the Park View space from a Thai pop-up to a New Orleans-style cafe—no beads required.
"The goal is to bring the true flavors of the city up, but not put too many bells and whistles on them," say McCoy. "Not just Mardi Gras and hand grenades."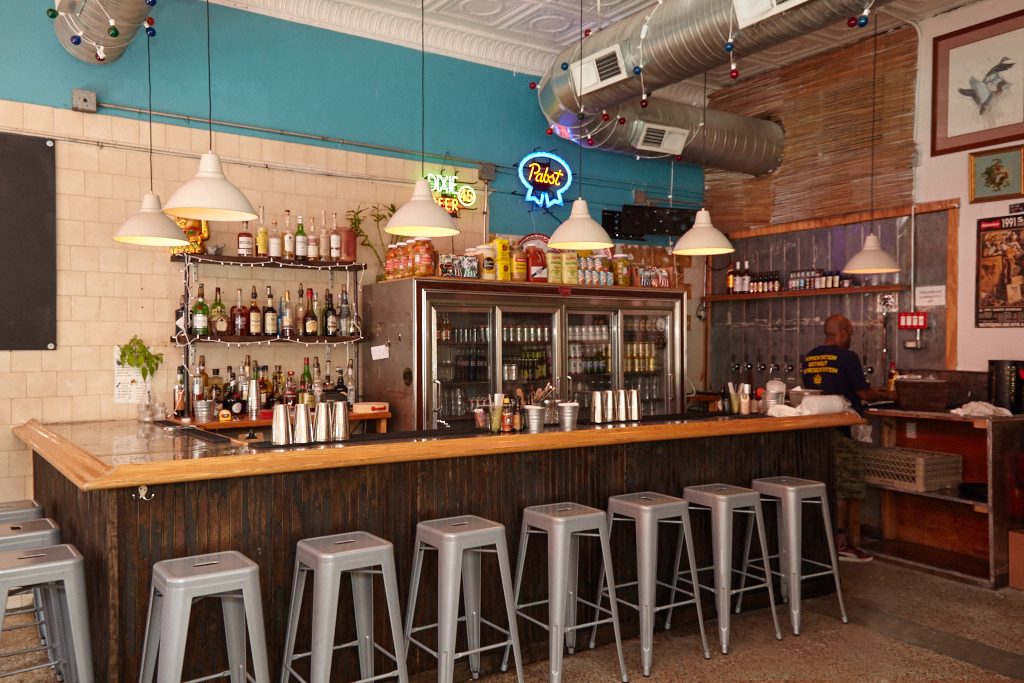 McCoy's idea for a casual, Louisiana-style restaurant came from visiting his mother and sister, who live in New Orleans. The kitchen will dish up a variety of po' boys on the traditional Leidenheimer rolls, including crispy shrimp and oysters, and a classic muffaletta. Diners will also find less-common specialties, at least in these parts, such as Delta tamales or yaka mein, a spicy beef noodle soup brought to New Orleans by Chinese rail workers. Eventually McCoy wants to install a raw bar for fresh-shucked bilvaves and shrimp remoulade. As for now, the 40-seat patio is the spot to chill out with a Big Easy-inspired cocktail from barman Fabian Malone and a pile of barbecue shrimp.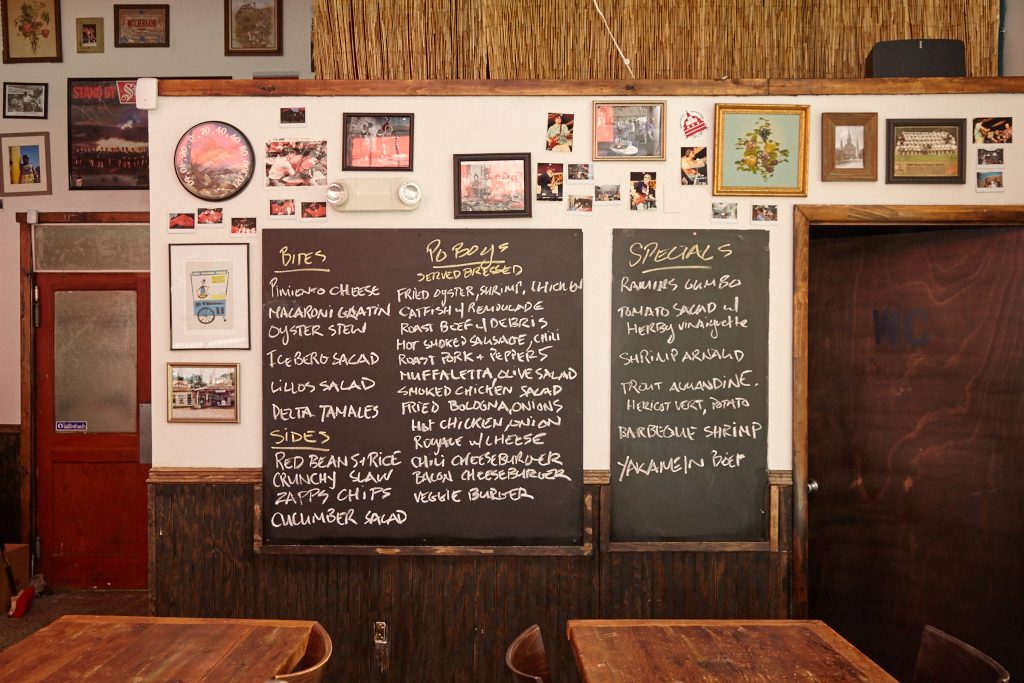 Tchoup's isn't the final venture for McCoy. The Crisp Kitchen & Bar co-owner also plans for a British-style sandwich shop in Petworth, and a permanent location for Alfie's.
Tchoup's Market. 3301 Georgia Ave., NW; 202-853-3901