Hey Peeps! The best part of our job is getting out of the studio and into the community all around the Beltway. We've made great friends and collected memories along the way. Each month we'll share our travels and look ahead to upcoming adventures you should have on your calendar.
The best things we did in July
• Seeing Cirque du Soleil: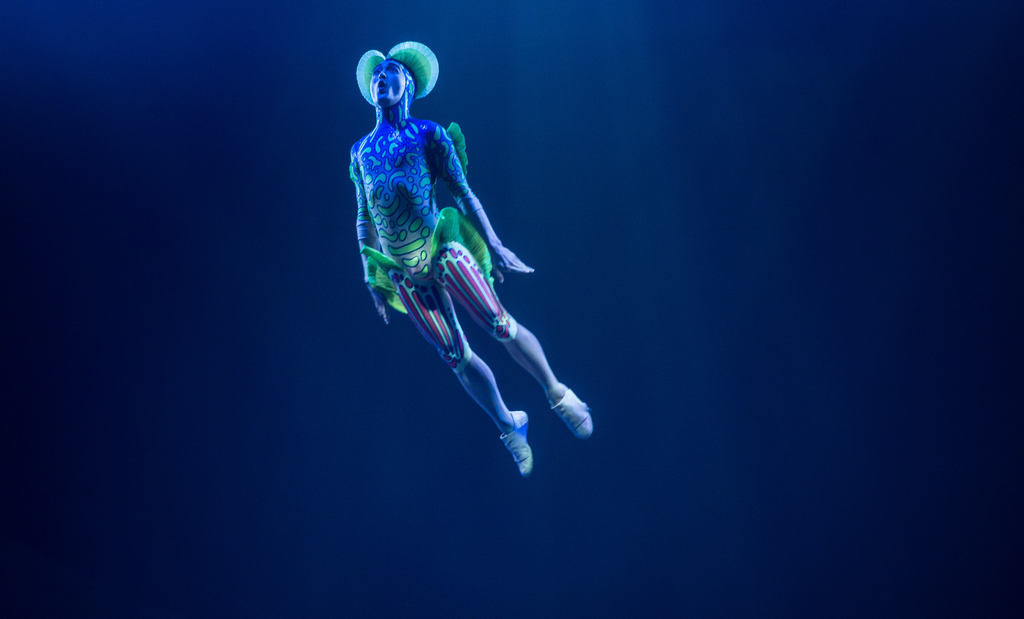 The big blue and yellow tent that is Cirque du Soleil's signature returns to the DC area after a 2 year hiatus. Kurios, Cabinet of Curiosities takes place during the second half of the 19th century where inventions shaped the future and expanded the imagination. This amazing show is typical in what Cirque has become famous for: High-flying acrobatics, contortionists, elaborate costumes, and dare devil performances that leave the crowd in awe.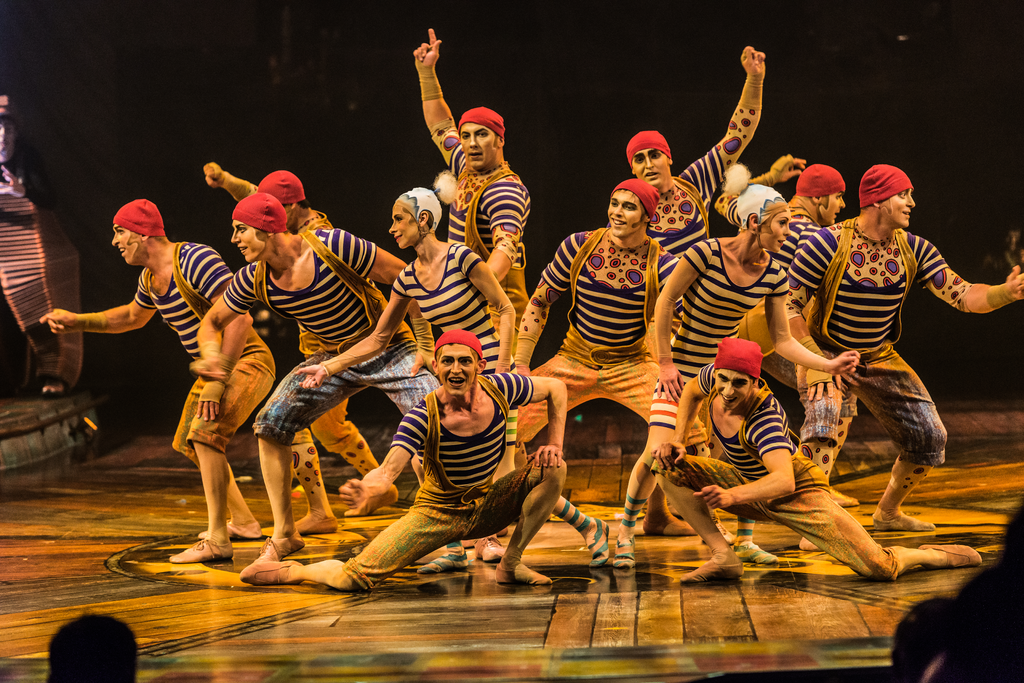 Cirque du Soleil performs Kurios in Tysons II at Tysons Corner through September 18, next to the Silver Line.  Tickets range from $38-$295.
• Staying cool at CitiOpen: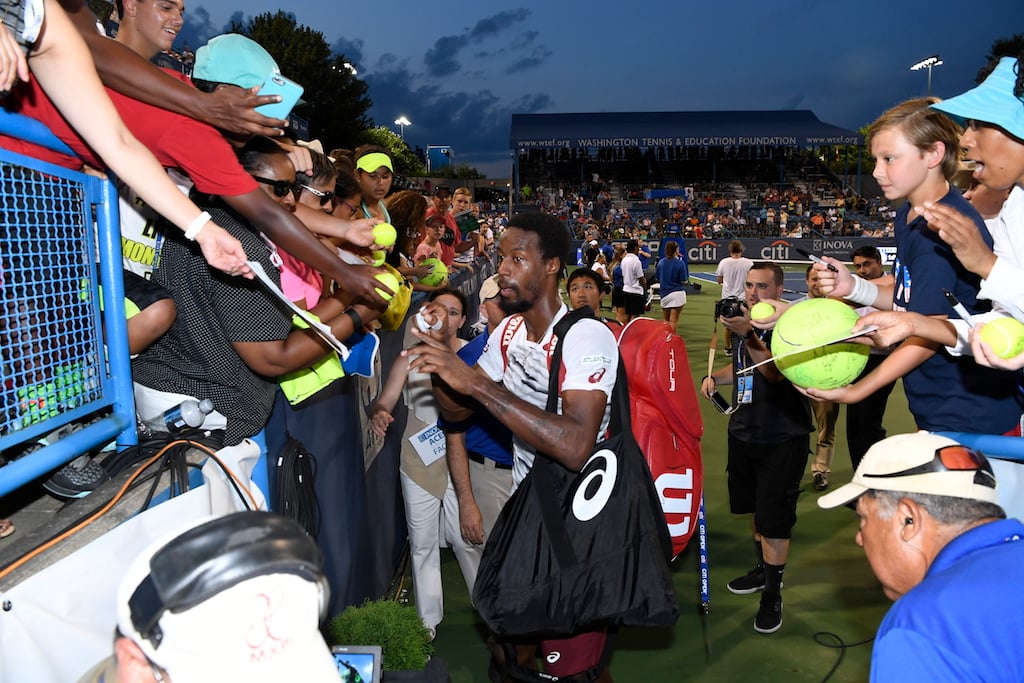 The annual CitiOpen tennis tournament reaches out past the court to engage all portions of the city.  Each year, during what always seems to be the most scorching week of the summer, thousands gather to watch world-class athletes on several courts at Rock Creek Park Tennis Center.  In recent years, CitiOpen has widen the tent with activations from airlines, expanded food selections and tennis themed games like fast serve for the family. Their tennis foundation includes students from all eight wards of DC in a year-round tennis education program. This year in the air-conditioned-yet-still-outdoors tent, bartenders from some of DC's most creative cocktail shops faced off for who could outdo one other with Asian flare. Cocktails featuring Suntory Japanese whisky (which promises to be the next DC booze craze) were judged by patrons who dropped tennis balls in front of their favorite.  Chris McNeal of Bar Dupont beat out the others with his grilled grapefruit highball.  Meanwhile on the tennis court American Sam Querrey fell to Gael Monfils of France.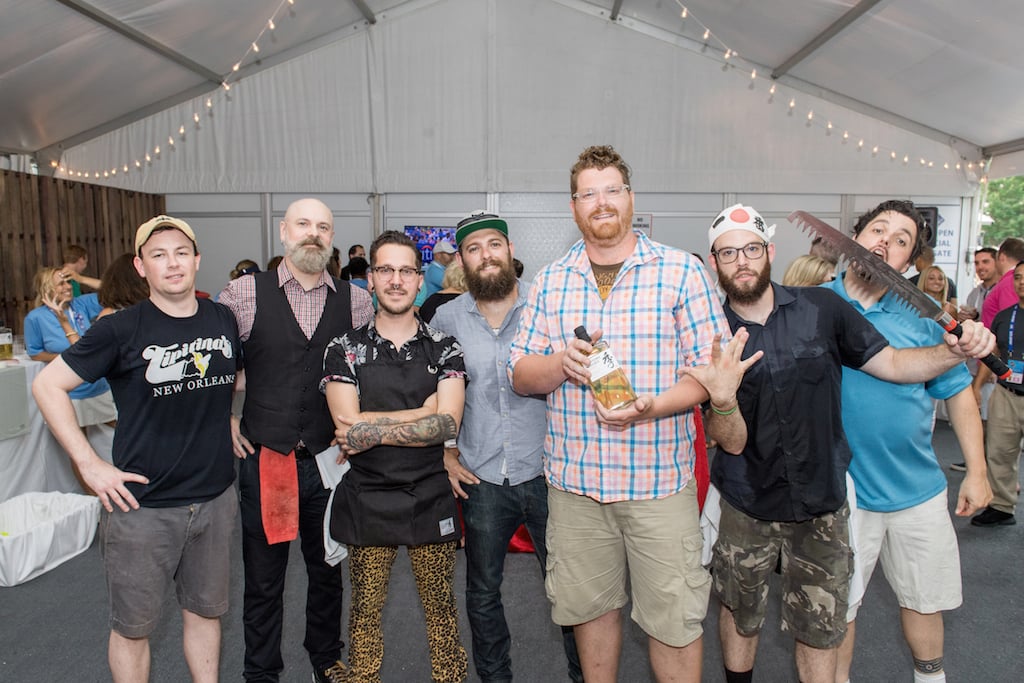 • Living through a heat wave: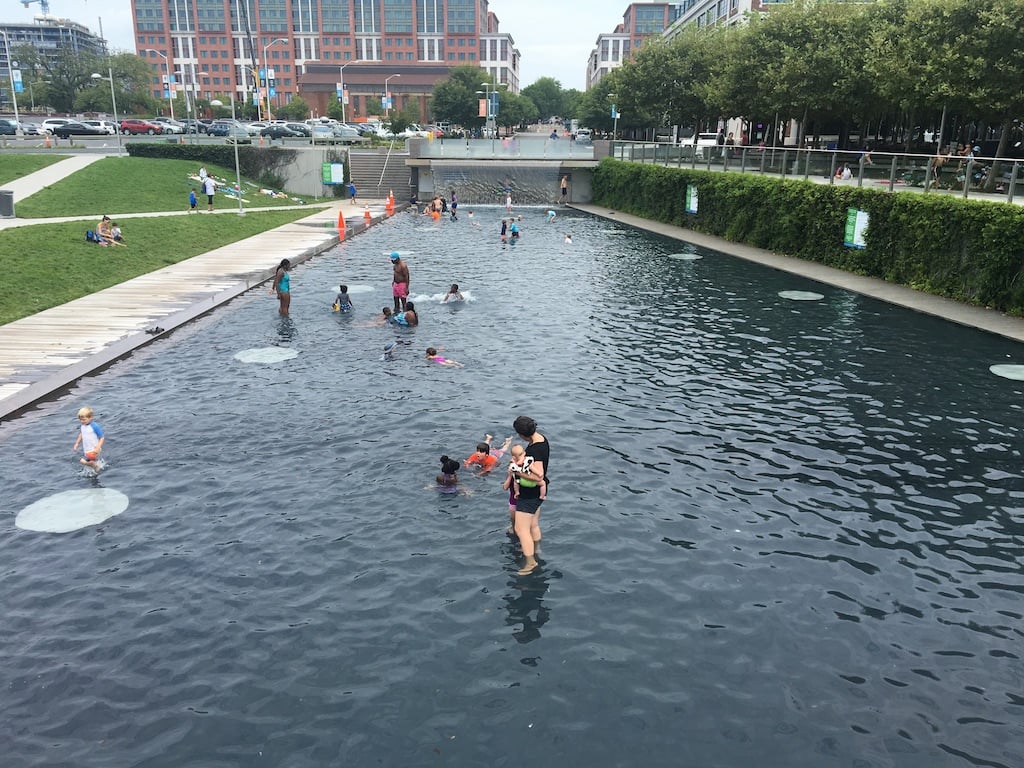 DC experienced its worst heat wave in four years when the mercury hit 100 degrees in the middle of July and records were set for all over the area. But Washingtonians didn't let them stop them from enjoying time outside! A family favorite and new part of town that is a great spot to cool off are the wading fountains at the Yards Park right next to the Navy Yard.  At 11 inches deep, the pool is best for overheated toddlers, but the water is chlorinated and monitored on a regular basis.  Washingtonians also headed to the Georgetown waterfront in droves to paddleboard and kayak and enjoy the steamy weather.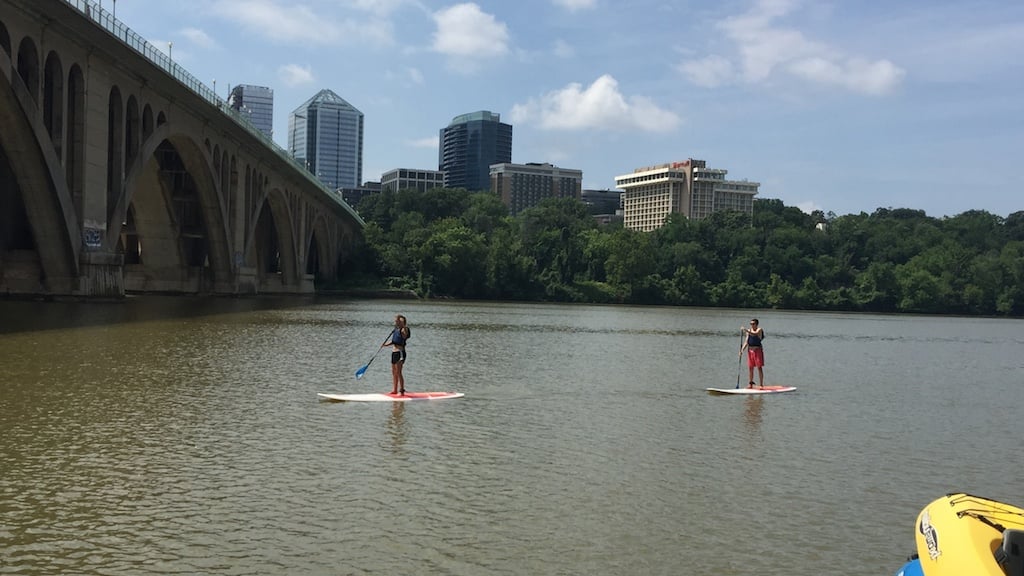 • Catching Billy Joel in concert!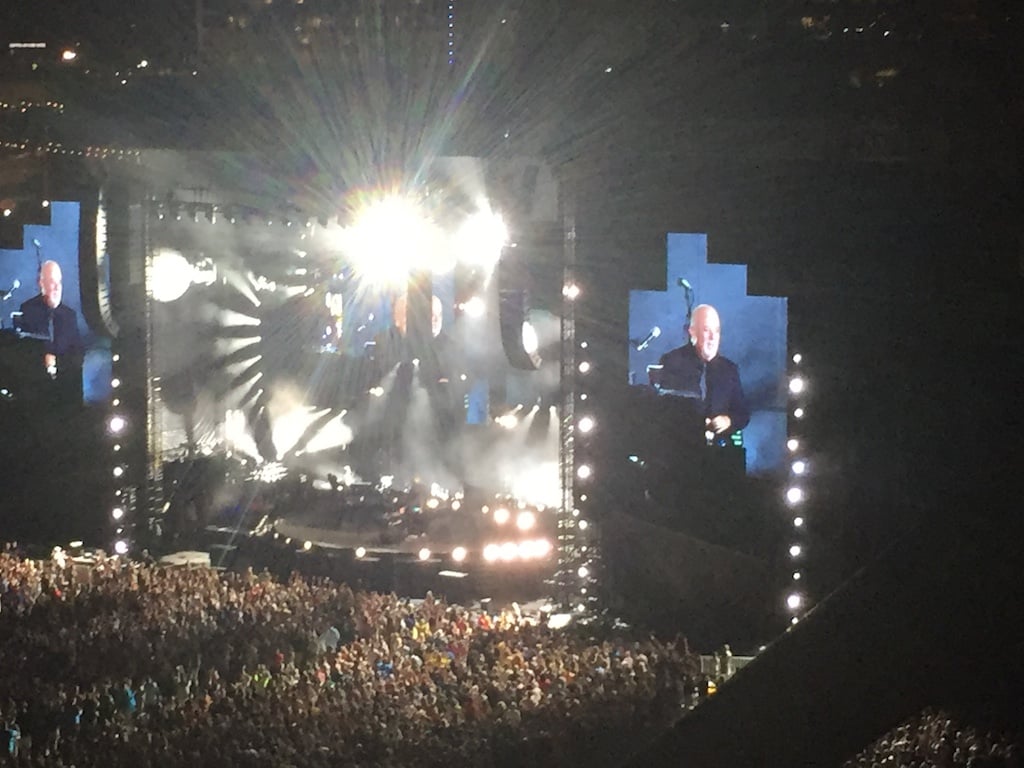 It's 9 o'clock on a Saturday,  and an eager 40,000 person crowd shuffled into Nationals Park to see Billy Joel. After a downpour, lightning, and thunder, officials gave the okay for soggy, overstressed Washingtonians to take their seats. The concert kicked off nearly two hours late, causing scheduled opener Charlie Puth to cancel his  performance.
I wasn't afraid. It was thundering and lightening and they said I couldn't go out. I'm really sad. https://t.co/blk7JfzdpW

— Charlie Puth (@charlieputh) July 31, 2016
People who spent hours packed into the overhangs made it to their seats to hear six-time Grammy winner Joel succeed in lighting up the night.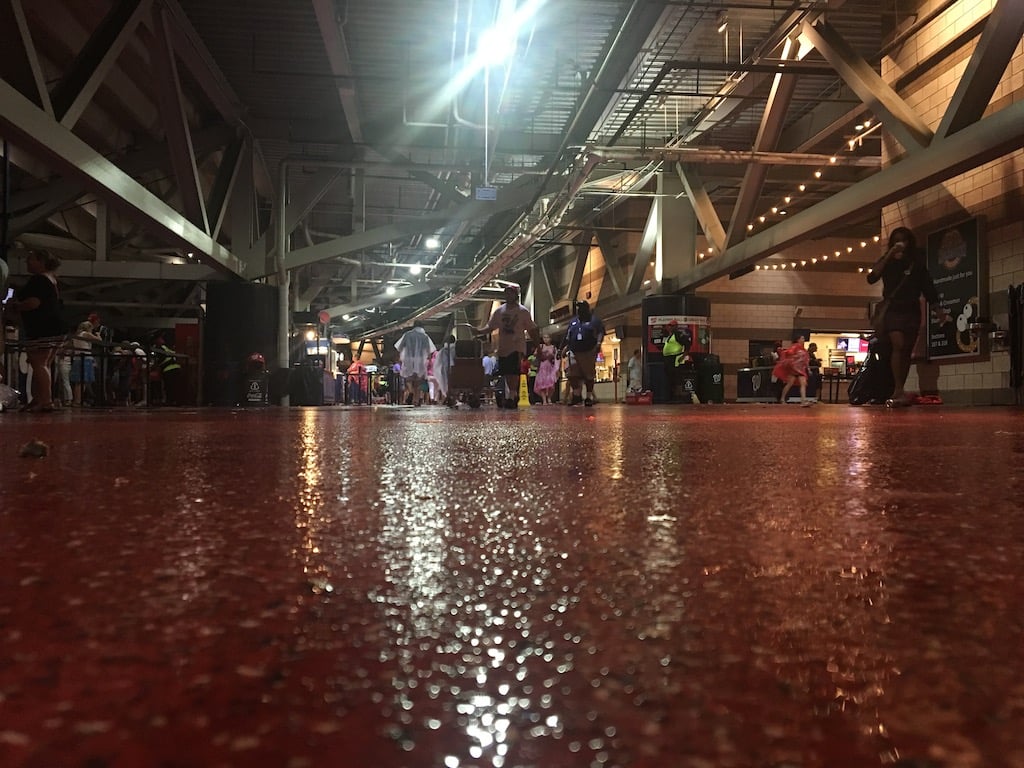 The Piano Man, now 67, compared to other massive shows that have rolled thru Nats Park like Taylor Swift who's always a woman of over-the-top production, giant screens, suspended catwalks, and light-up synchronized bracelets. This show was a more mature and musically focused experience.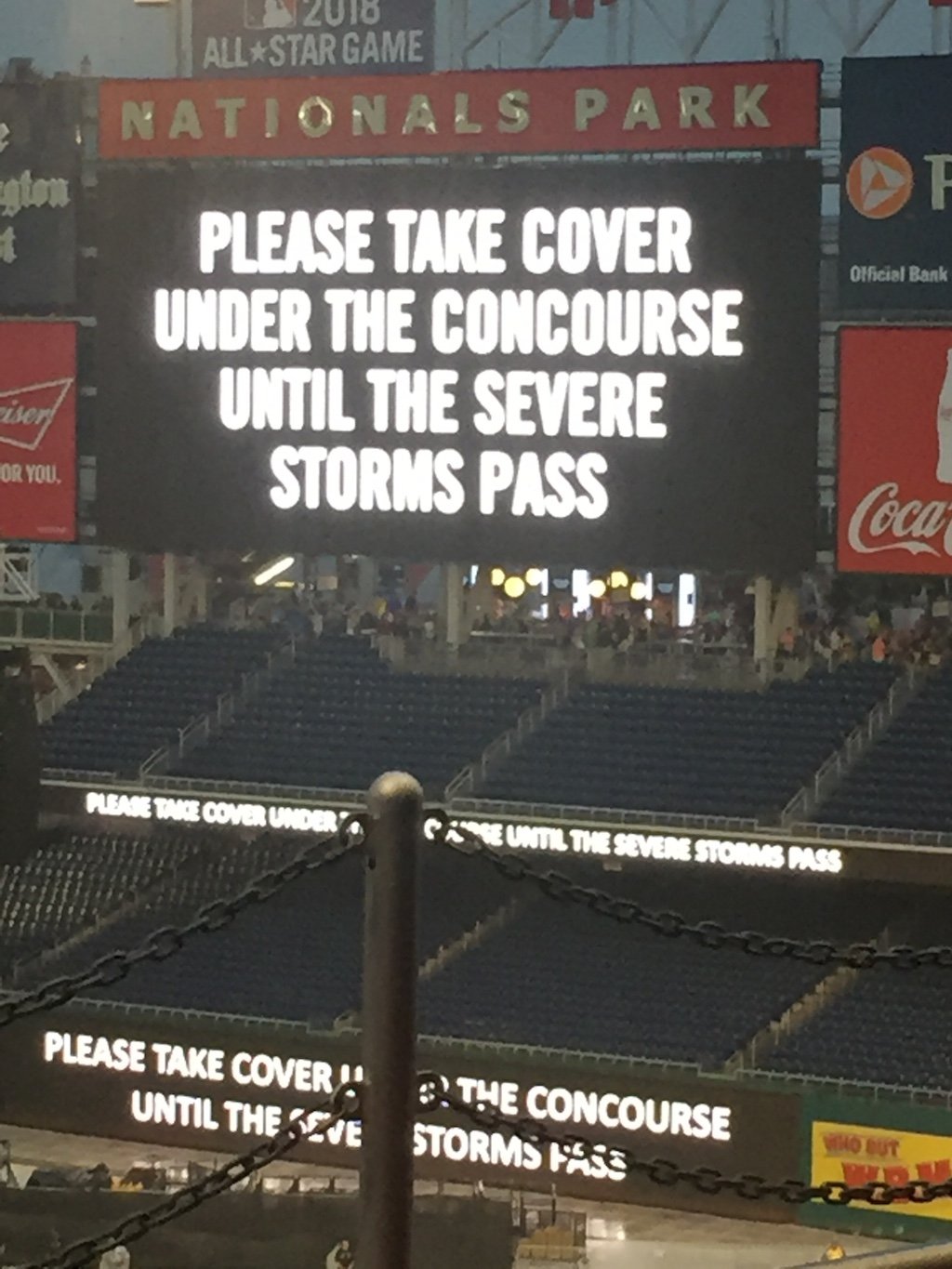 Joel has meant so much to music and culture for decades, and now he has rocked Nats Park three times–more than any other musical performer in the park's growing history.
Our picks for August:
First Friday Live at 94.7 Fresh FM (August 5)
Restaurant Week (August 15-21)
Tommy Show Cupcake Teacher Tour (August 15-30)
Diner en Blanc (August 27)