When restaurateur Ashok Bajaj opened the Bombay Club in 1988, he introduced Washingtonians to Indian fine dining. Then Rasika debuted in 2005 with chef Vikram Sunderam, who continued to push boundaries with a modern Indian approach that's unique in the city, if not the country—a style that won him a coveted James Beard Award. Now Bajaj and Sunderam are ready to show diners yet another side of their native cuisine at the street food-centric Bindaas, which opens on Wednesday in Cleveland Park.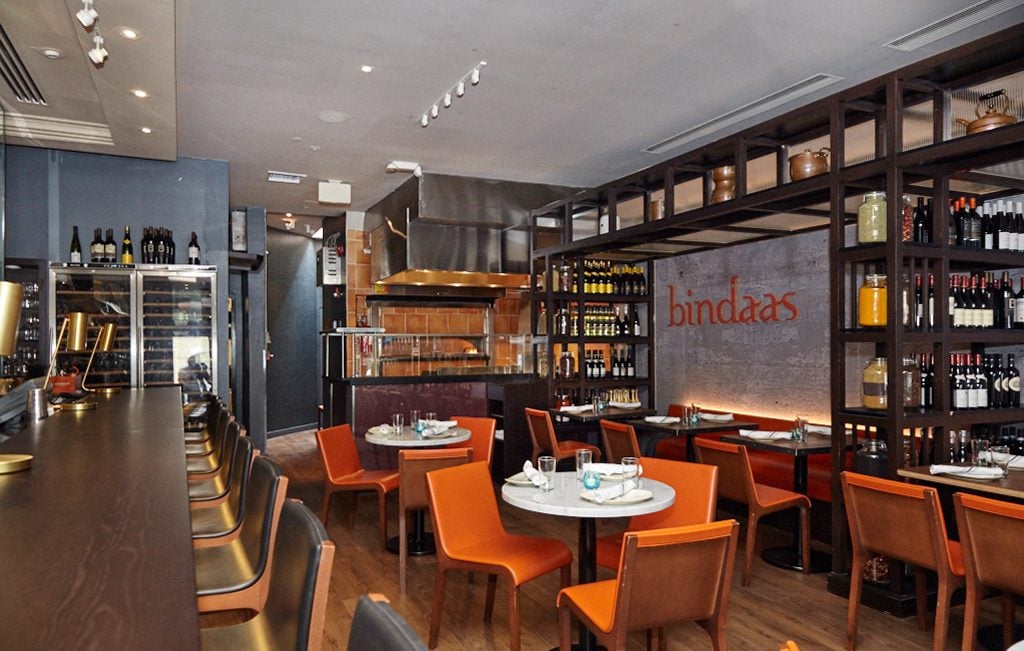 The menu explores street eats throughout India, and is more casual—and wallet-friendly—than Bajaj's other ventures (accordingly, the name is Hindi slang for "cool"). Diners can start with an array of chaat, savory snacks, such as homemade Goan pork sausage or idiyappam, Southern-style rice noodles with fresh crab, coconut, and curry leaf. The rest of the menu is broken up in dishes that could serve as main courses with an appetizer, such as shashlik kabobs cooked in the stone oven, or machalee, a grilled fish of the day that's served Calcutta-style with chilies, kachumber salad, and roasted potatoes. In keeping with the casual theme, most tables are first-come, first-serve, with a limited number of reservations available.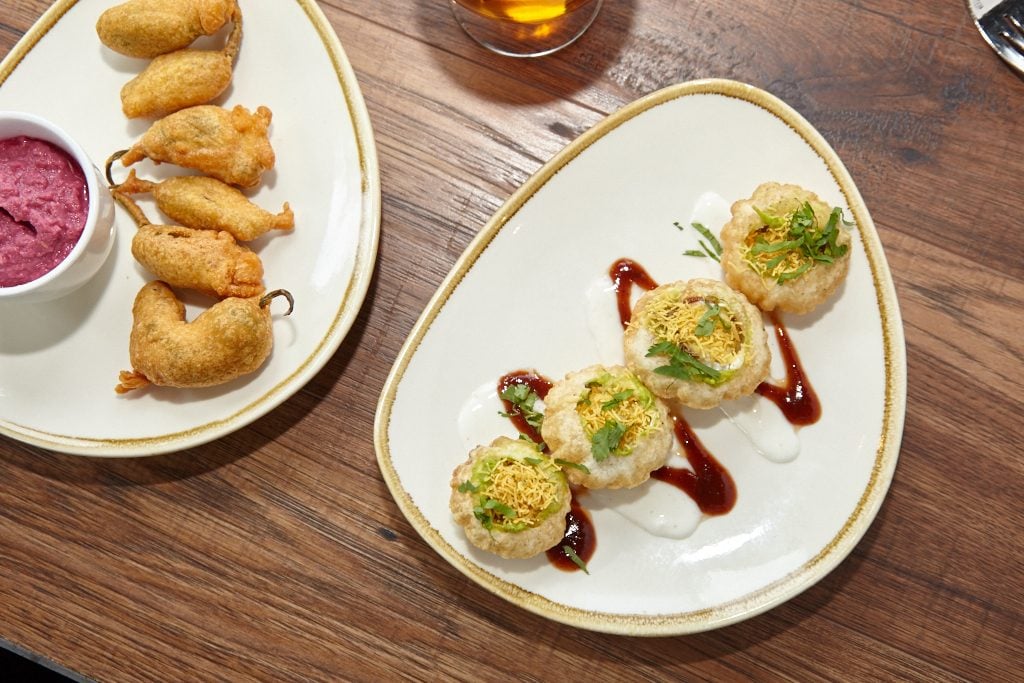 Vikram's homemade breads are a staple of the Bindaas menu, including a section devoted to flatbread-like kathi rolls and pao, Parker House-esque buns that are split and griddled with plenty of butter. Both breads arrive stuffed with a choice of meats or vegetables, such as such as roasted masala lamb. A variety of fresh naans also make an appearance. We're tempted by the unconventional bacon-chili-cheese naan, though vegetarians shouldn't worry–meatless options exist in every section of the menu.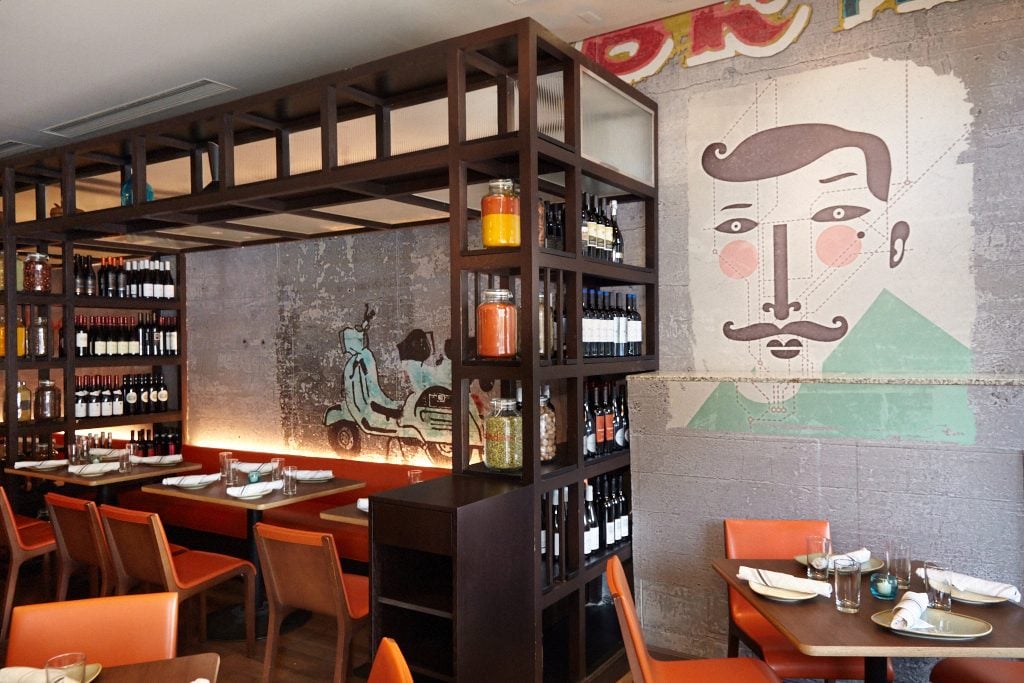 Bajaj transformed half of the Ardeo + Bardeo space for the 35-seat Bindaas. The former restaurant is in its 18th year, and Bajaj felt it was time to introduce a new concept to the neighborhood—albeit while keeping over 100 seats for Ardeo, which recently underwent a small design and menu refresh. Diners at either restaurant can peek into the other from the bar, but one is for Indian beers and Amrut whiskey, the other for seasonal American cocktails—the two restaurants are entirely separate, save for a second-floor private dining room and patio, that can be booked for either concept.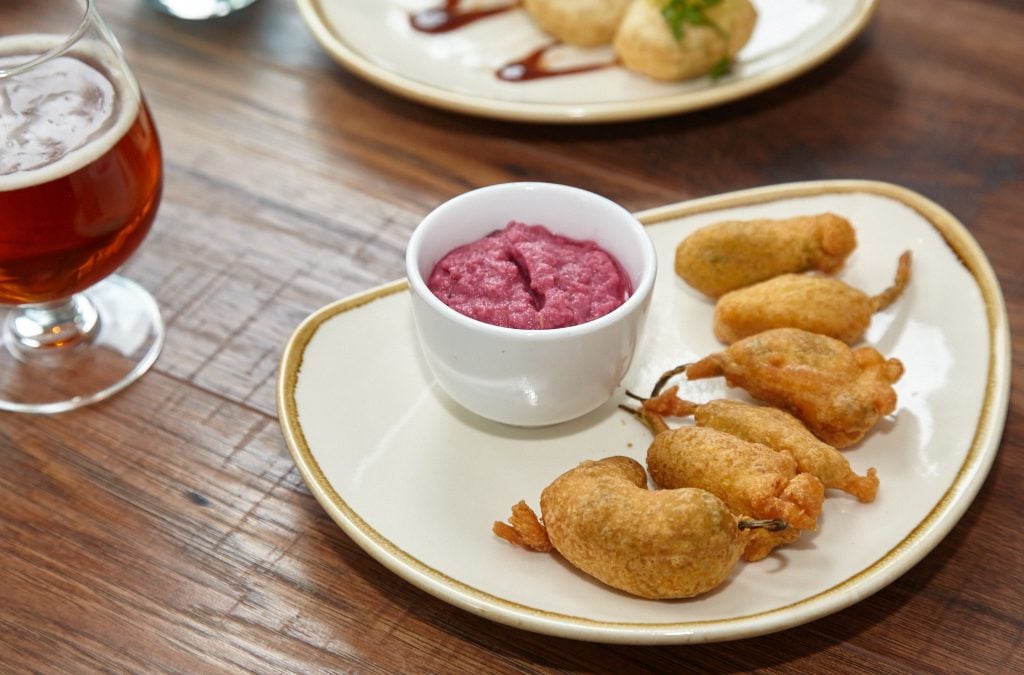 One trait that makes Bindaas stand out from other Indian restaurants in Washington, including Bombay Club and Rasika: no curries.
"We want to give people a different mindset," says Vikram. "There's a lot more to Indian food than curries."
Bindaas. 3309 Connecticut Ave., NW; 202-244-6550. Open (August 10): Monday through Wednesday, 5 to 10 pm; Thursday and Friday, 5 to 10:45 pm;  Saturday, 11 am to 10:45 pm; Sunday, 11 am to 9 pm. The bar stays open roughly an hour after the kitchen closes.