As far as fake food holidays go, National S'mores Day sounds like one of the more delicious ones. In celebration of the campfire snack, here are five options around town where you can satisfy that cooked-marshmallow craving.
Bonfire
Bonfire has been firing up gooey s'more dishes since its May opening, but in recognition of the national holiday pastry chef Ellen Diekemper is adding two new items to the dessert menu. Along with its original skillet the downtown restaurant is offering $8 frozen treats: an ice-cream sundae with graham crackers, peaches, blackberries, toasted bananas, marshmallow, and chocolate sauce; and an ice-cream sandwich with with lemon shortbread and honey-lavender ice cream.
A Baked Joint
The sister store to Baked & Wired serves a graham-cracker treat that puts a twist on the traditional s'more: the OMG Bar with homemade caramel. The graham-cracker crumble is stuffed with marshmallow and layered with chocolate glaze.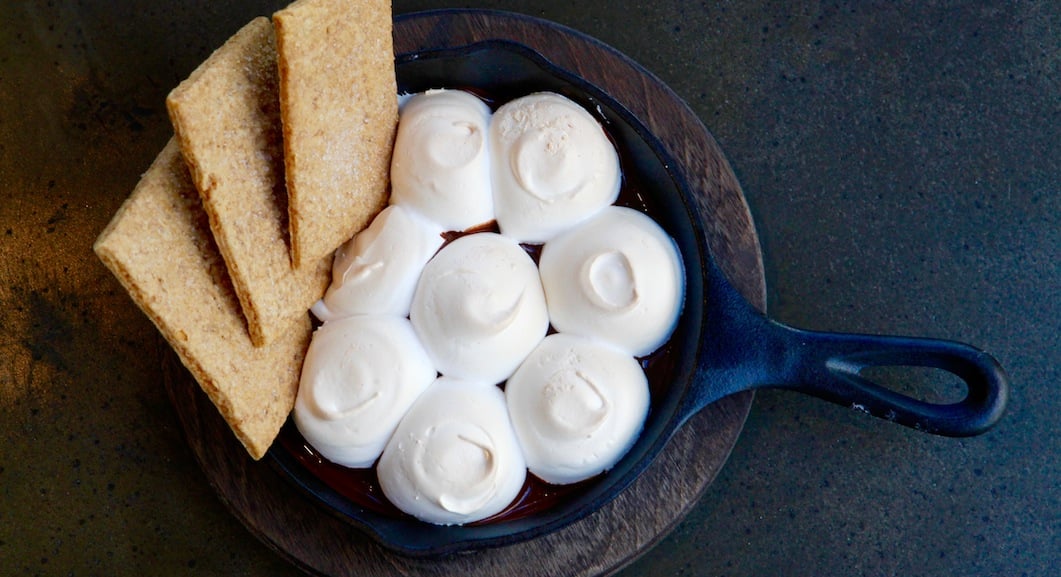 Burger Tap and Shake
This burger joint mixed a cocktail, s'more, and milkshake into one frozen beverage. For $8.50 you can taste one of  Burger Tap and Shake's "shaketails." The "Bad Cubmaster" turns a classic, kid-friendly recipe into a fun adult drink by blending marshmallow-flavored vodka, graham crackers, chocolate liqueur, and vanilla ice cream.
Bourbon Steak Lounge
The popular Georgetown spot's dessert menu spins the campfire staple with Valrhona chocolate, toasted-marshmallow ice cream, and a hazelnut-graham streusel.
Métier
Chef Eric Ziebold's upscale tasting room in Shaw saves a s'mores-like treat made of graham-cracker cream, chocolate semifreddo, and toasted-marshmallow ice cream for last on its dinner menu.