In many ways Bonfire, opening downtown on May 4, conjures an urban lodge with its glass-enclosed fireplace, stacks of chopped wood, and flannel blankets. Still it was co-owner Mike Bramson's Jamaican wedding, not a trip to Aspen, that inspired the restaurant and bar. He and his wife celebrated with a huge bonfire on the beach.
"Two years later, everyone is still talking about how amazing that bonfire was," says Bramson, who's also behind Provision No. 14 and The Prospect with his partners at Social Restaurant Group. "When we got this space and were trying to come up with a name, bonfire was a perfect fit because it just brought people together."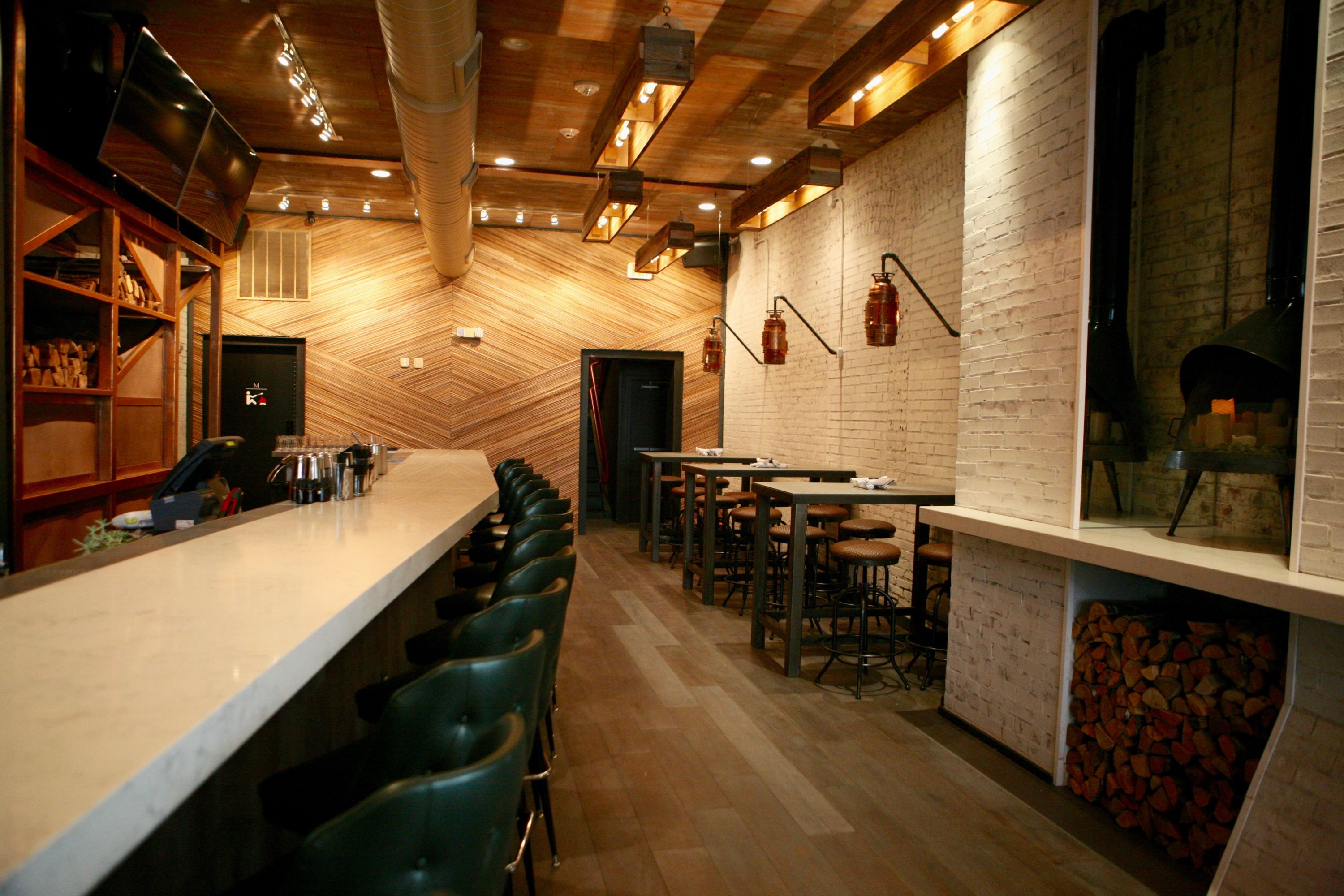 The 145-seat restaurant is housed in the former Famous Luigi's space on 19th Street, Northwest, and contains four distinct areas designed by Swatchroom's Maggie O'Neill: a large downstairs bar with high-tops for dining, a greenhouse-esque enclosed patio, an upstairs bar, and a private room for small parties. It also boasts a rooftop, which is slated to debut this summer with fire pits and a bar.
No surprise that the fiery theme translates to the menu, though often in a subtle way, such as tuna poke with avocado atop a crispy rice cake. Chef R.L. Boyd imaged eating the dish around a beach bonfire in Hawaii. You'll also find spins on popular items such as bone marrow-infused tater tots, and a "duckwaffle," which riffs on chicken-and-waffles with duck confit, duck fat butter, and maple hot sauce.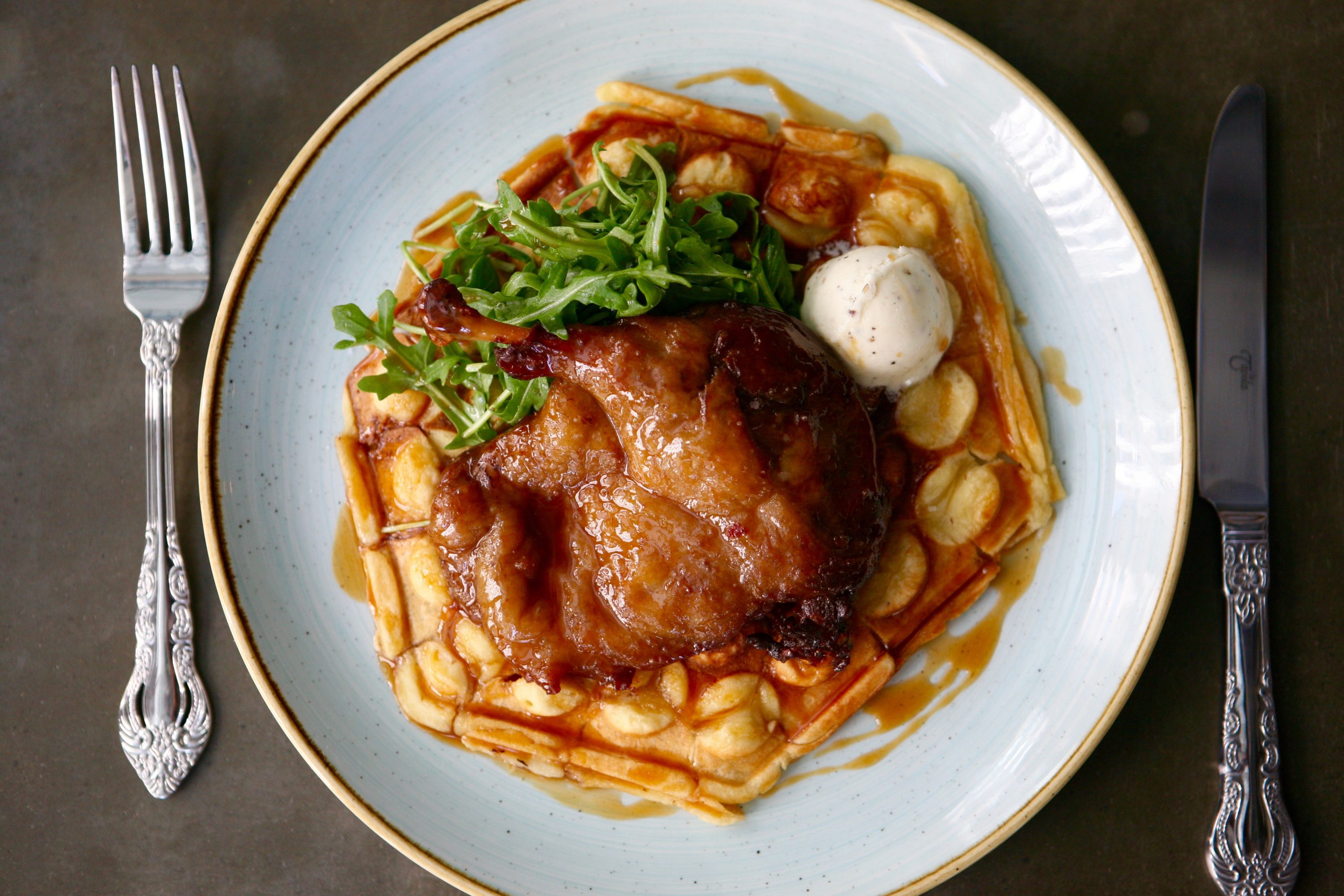 Playing more directly to the theme are the sweets from pastry chef Ellen Diekemper, which include a whole menu section devoted to s'mores. In addition to the classic you'll find combinations like peanut-butter banana, toasted coconut, and strawberry shortcake. Groups can dig into "campfire skillets," mixes of marshmallows, chocolate, and fruit served in an iron skillet.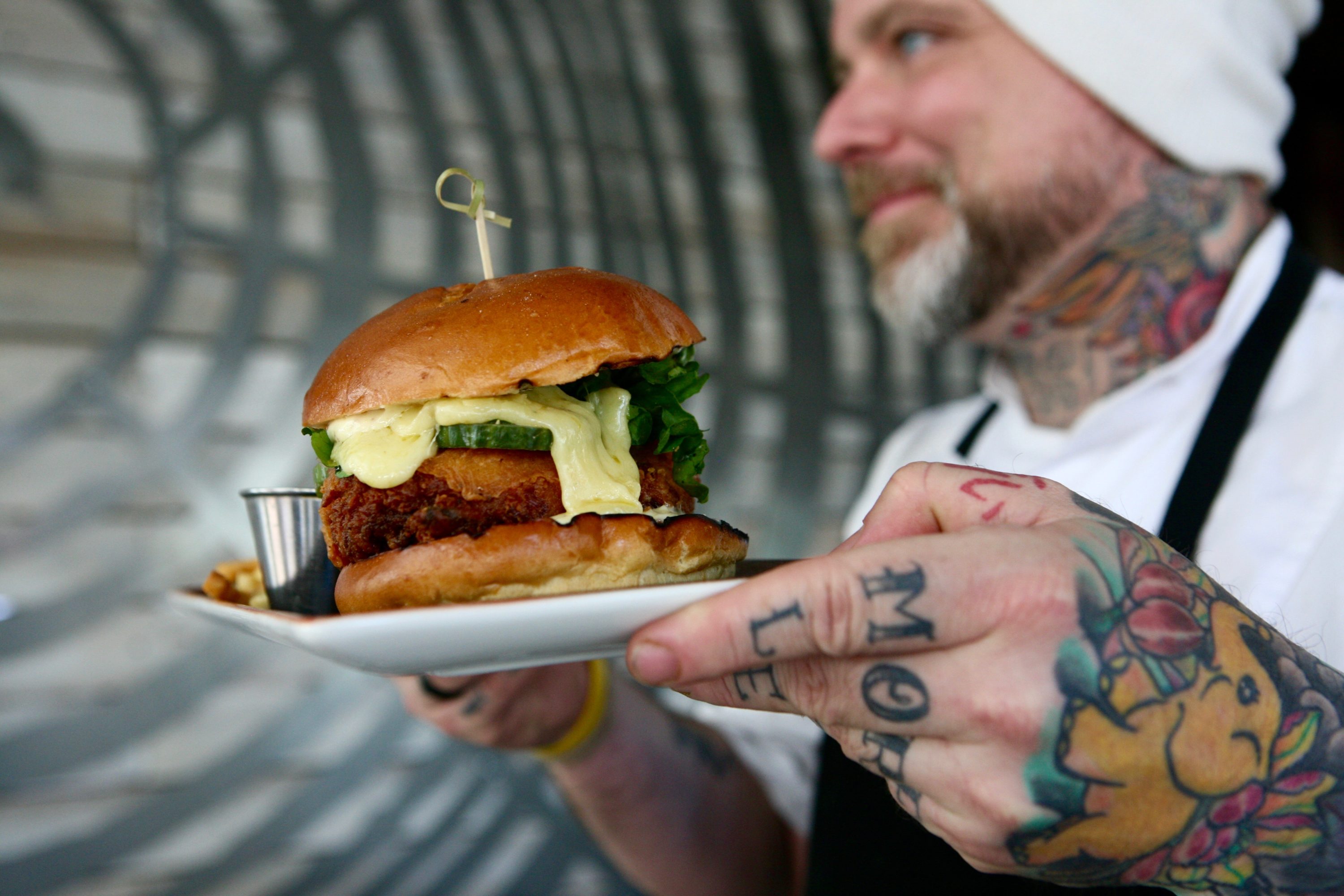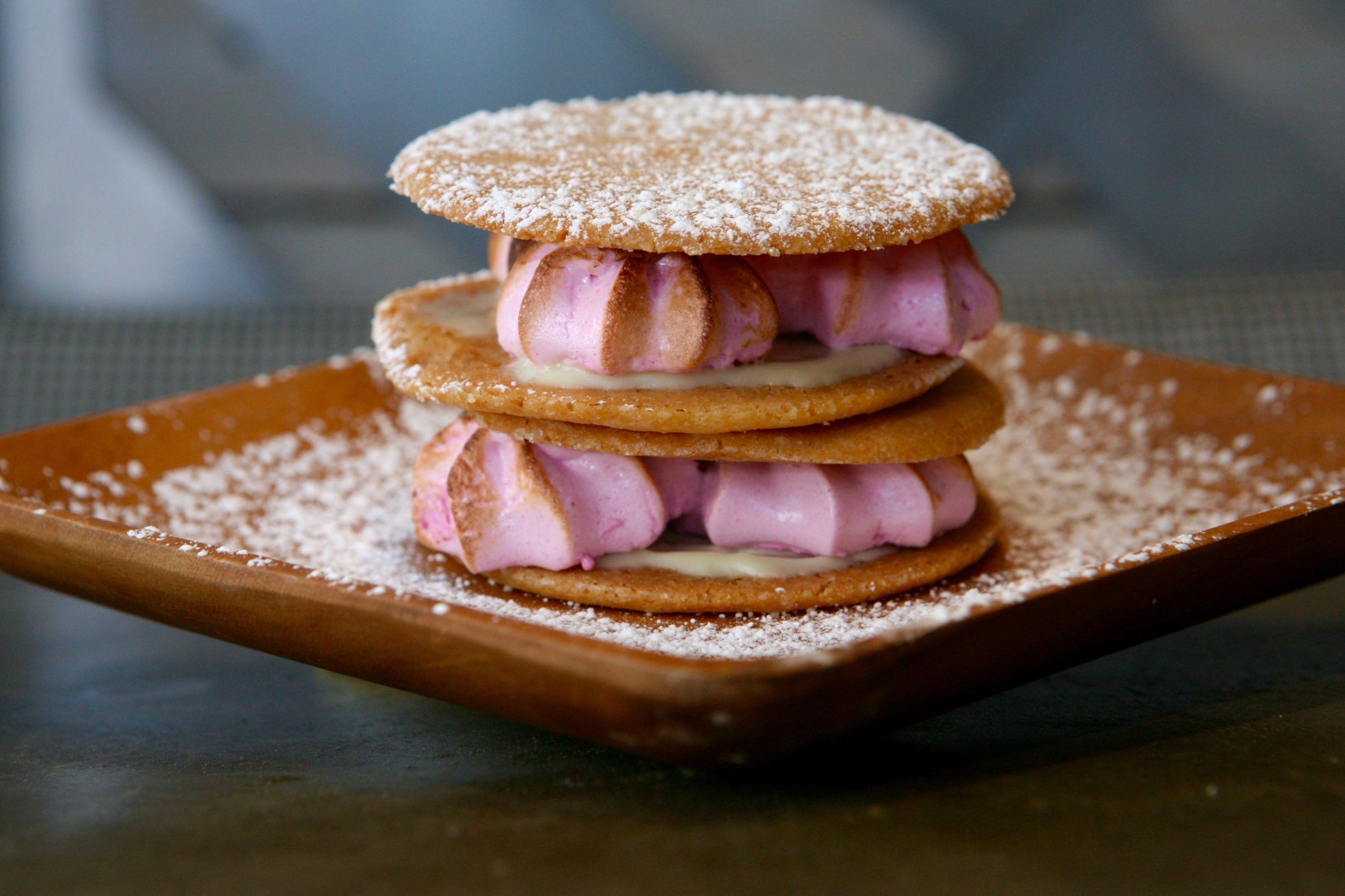 Barmen Glendon Hartley and Chad Spangler are behind the extensive drinks menu, which center around "cocktails from the hearth." Guests can post up on the enclosed patio for cocktails infused with smoke, or others with woody flavors such as The Nocino, a smoked almond old fashioned with bourbon and sherry. When Hartley fires up one of the bar's many blowtorches or smoke guns, the puffs float into the high ceilings.
Bonfire will open on Wednesday, May 4.
Bonfire. 1132 19th St., NW. Open daily 11 am to midnight.