There are football fans, and then there are football fans that plan their engagement shoot around their favorite NFL team. Barbara Shields and Marc Duncan are the latter kind of couple, and their engagement photos Rhea Whitney Photography below are the Redskins-themed proof.
Like B&G on Facebook | Follow B&G on Instagram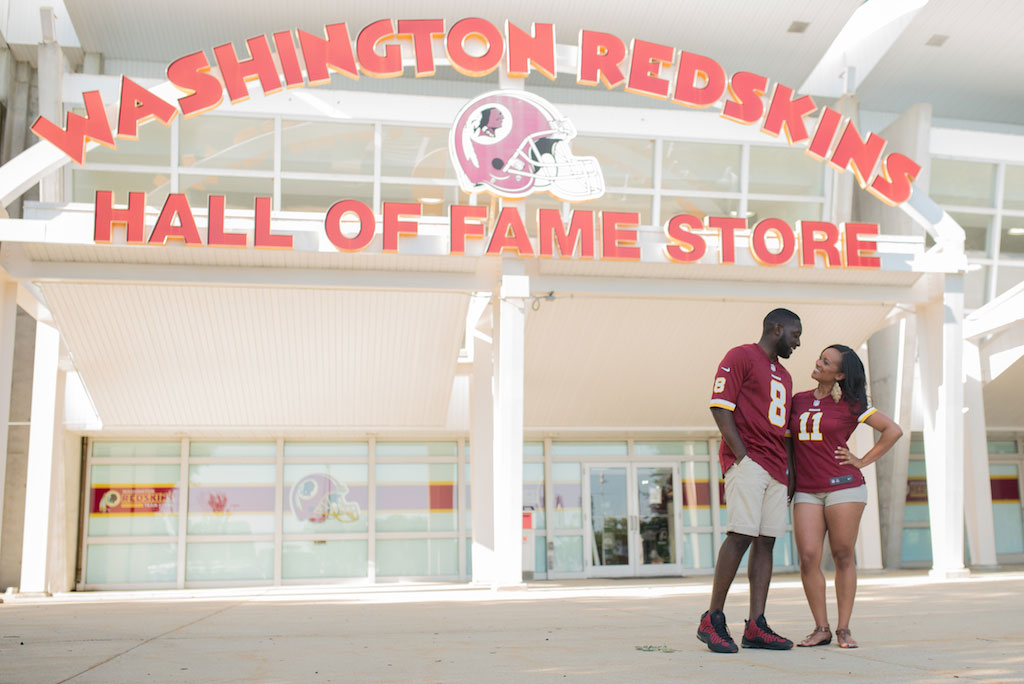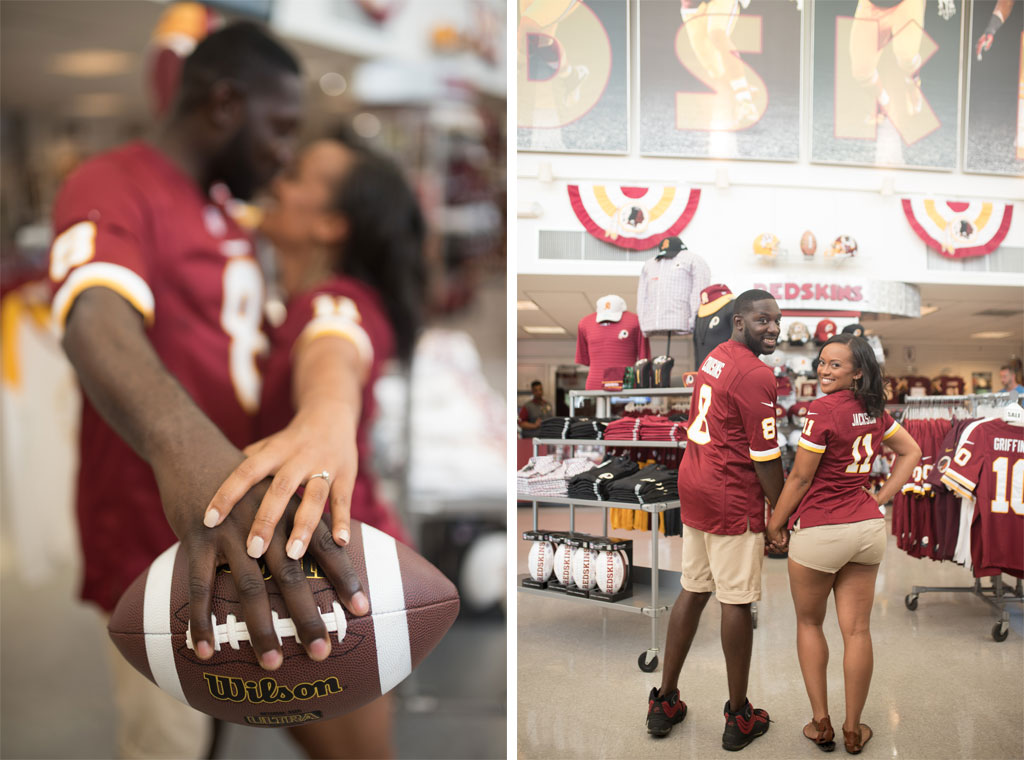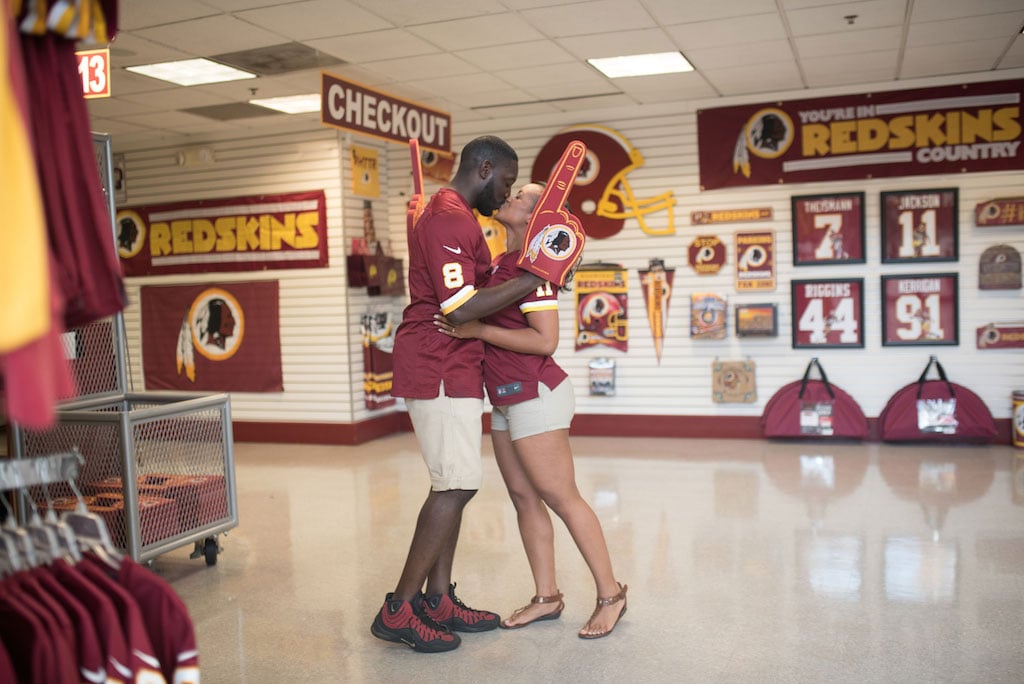 In these modern times, no one goes into a first date without scoping out the other person on social media. In the case of Barbara and Marc, they'd been following one another on social media for well over a year before they met in person for quesadillas and a game of miniature golf. The night was a success. "I was wary because I hadn't met him in person, only online, but it was as if we had known each other for years," says Barbara.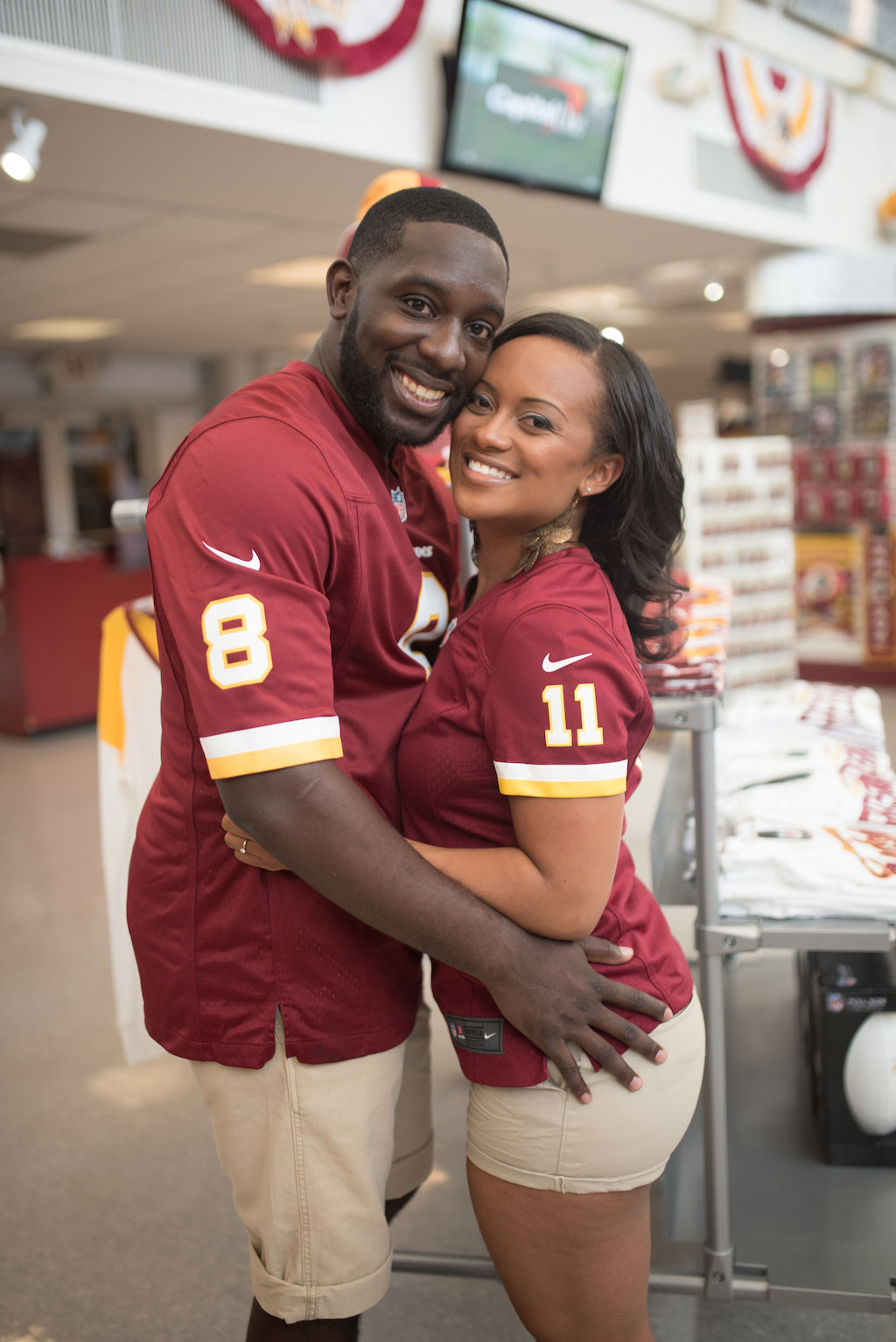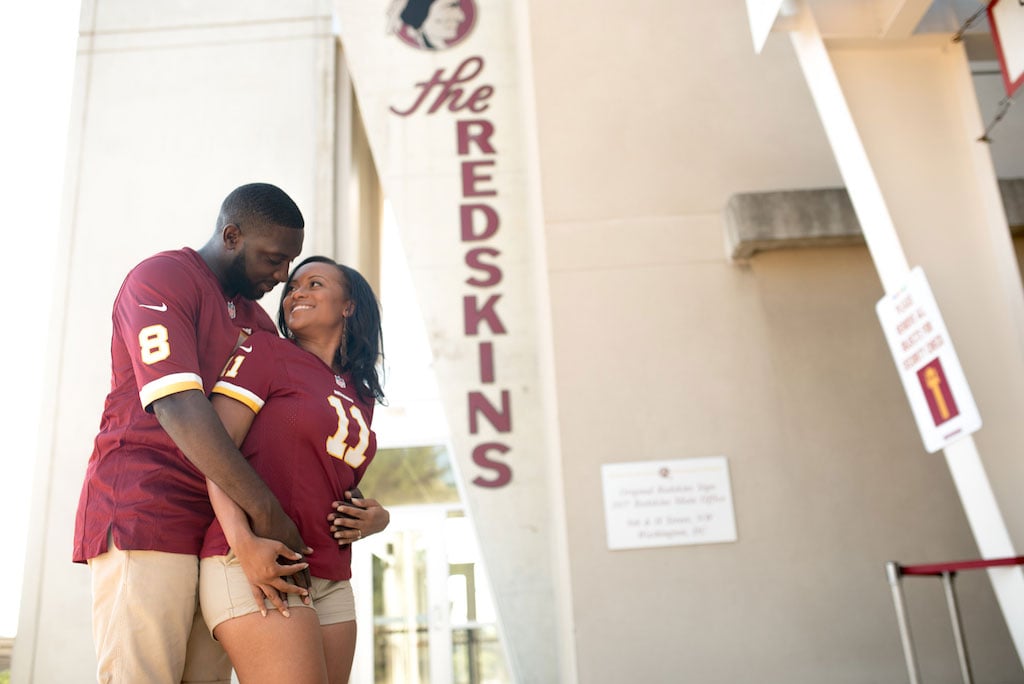 Almost two years later, one of their friends hosted a lip sync battle birthday party. Marc was performing Tyrese's "Sweet Lady" when he paused, had the volume lowered, and knelt in front of Barbara to propose. Afterwards, the party continued, now also celebrating the newly engaged couple.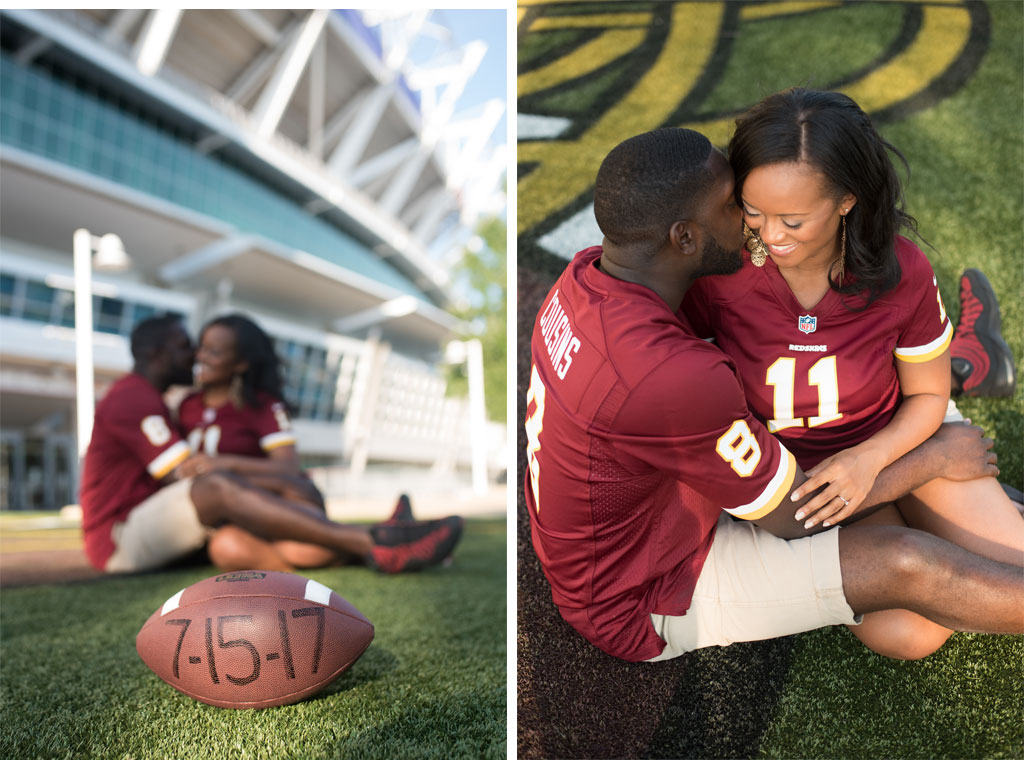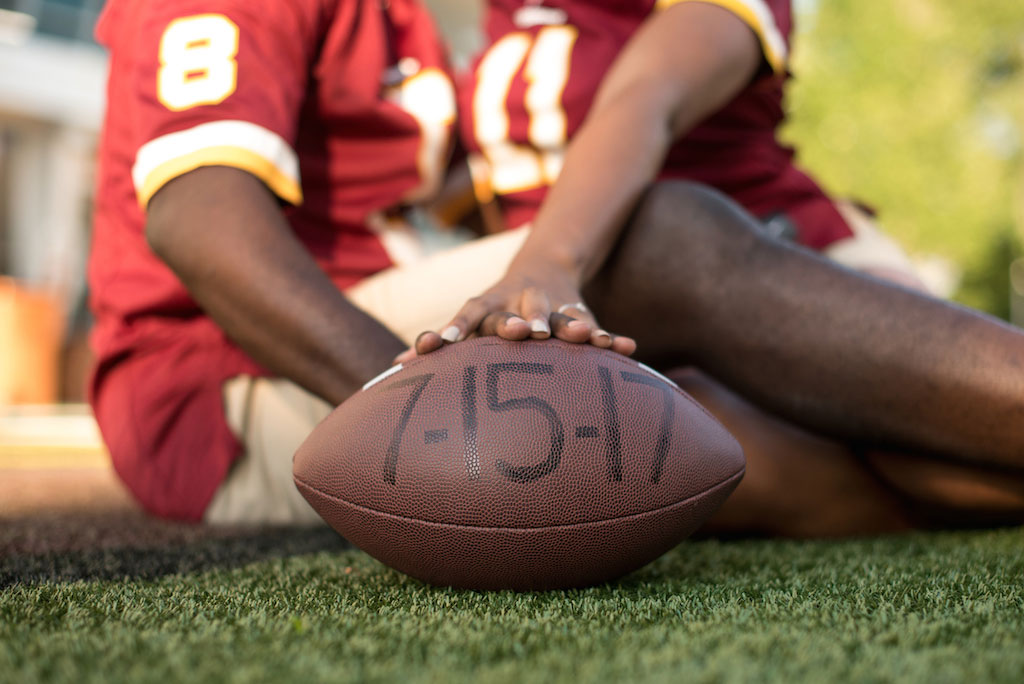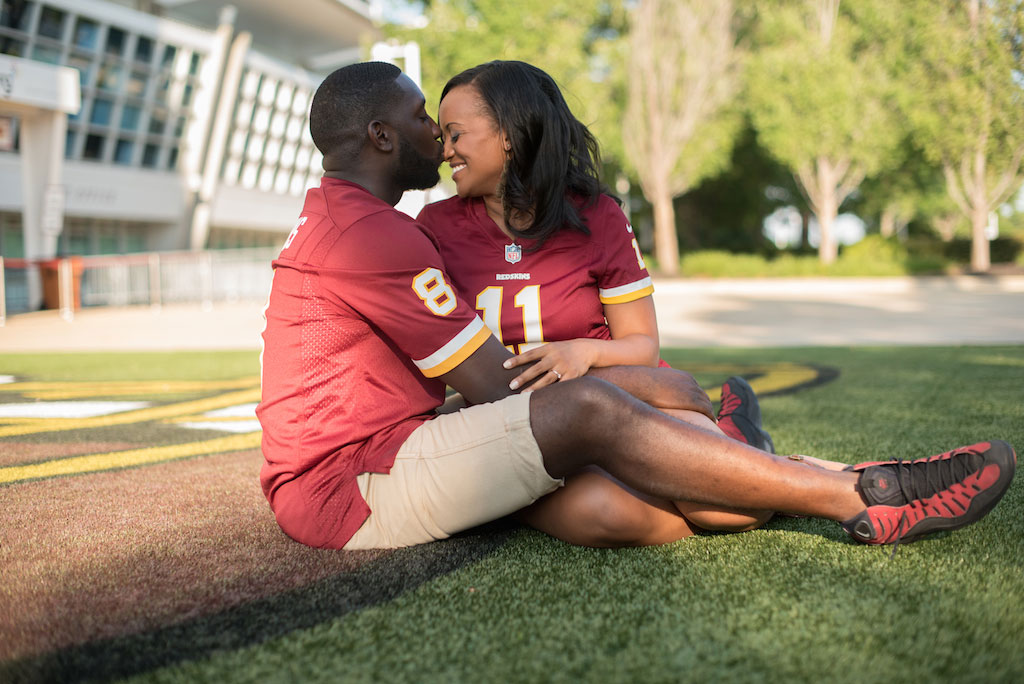 For their engagement session, the Redskins fans opted for a Washington Redskins-themed photo shoot at FedEx Field with Rhea Whitney Photography. They posed for pictures among the fan gear in the Hall of Fame store, then snapped shots in the golden light on the turf outside. Barbara and Marc are currently planning a wedding for July 2017 at National Harbor.