Unless you've been hiding from the internet, you've already seen the Considerable. Number. Of. Articles. featuring the Olympic nail art that's been all over the social media world coming out of Rio.
Though we can all agree that Missy Franklin and Simone Biles' nails are beauty #goals, the concept of competitors bringing their A-game nail art in addition to their A-game athletics to the Olympics isn't a new one. Capitol Hill nail stylist Titilayo Bankole first remembers seeing the trend on Florence "Flo Jo" Joyner, who's record-breaking speed on the track and impeccable long, painted fingernails made her an unforgettable competitor in the 1988 Olympics.
But whether you've got stiletto nails like Joyner or you want a more subtle, gold and white pattern like Dana Vollmer rocked while prepping to win her silver and bronze medals in Rio, you've got options when it comes to cheering on the Olympians with your own patriotic set of painted nails. To get you started, here's five salons in the area that offer nail art.
Pro tip: While you're admiring your newly minted stars-and-stripes mani, make sure to pick up a bottle of top coat. Bankole recommends layering on a quick top coat every three days for two weeks following the manicure to help it last.
Bring in a picture of your desired nail art to this Chevy Chase salon, or choose one of the two designs in the photos above and below. Manicures start at $28, while nail art starts at $2 per nail. For the Olympic rings in the photo above, Varnish Lane would charge $5 per nail.
Search Pinterest for some ideas, then bring in your favorites to this 14th Street nail bar. Traditional manicures are $32 and basic art start at $3 per nail, while more complicated styles are $50 per hour.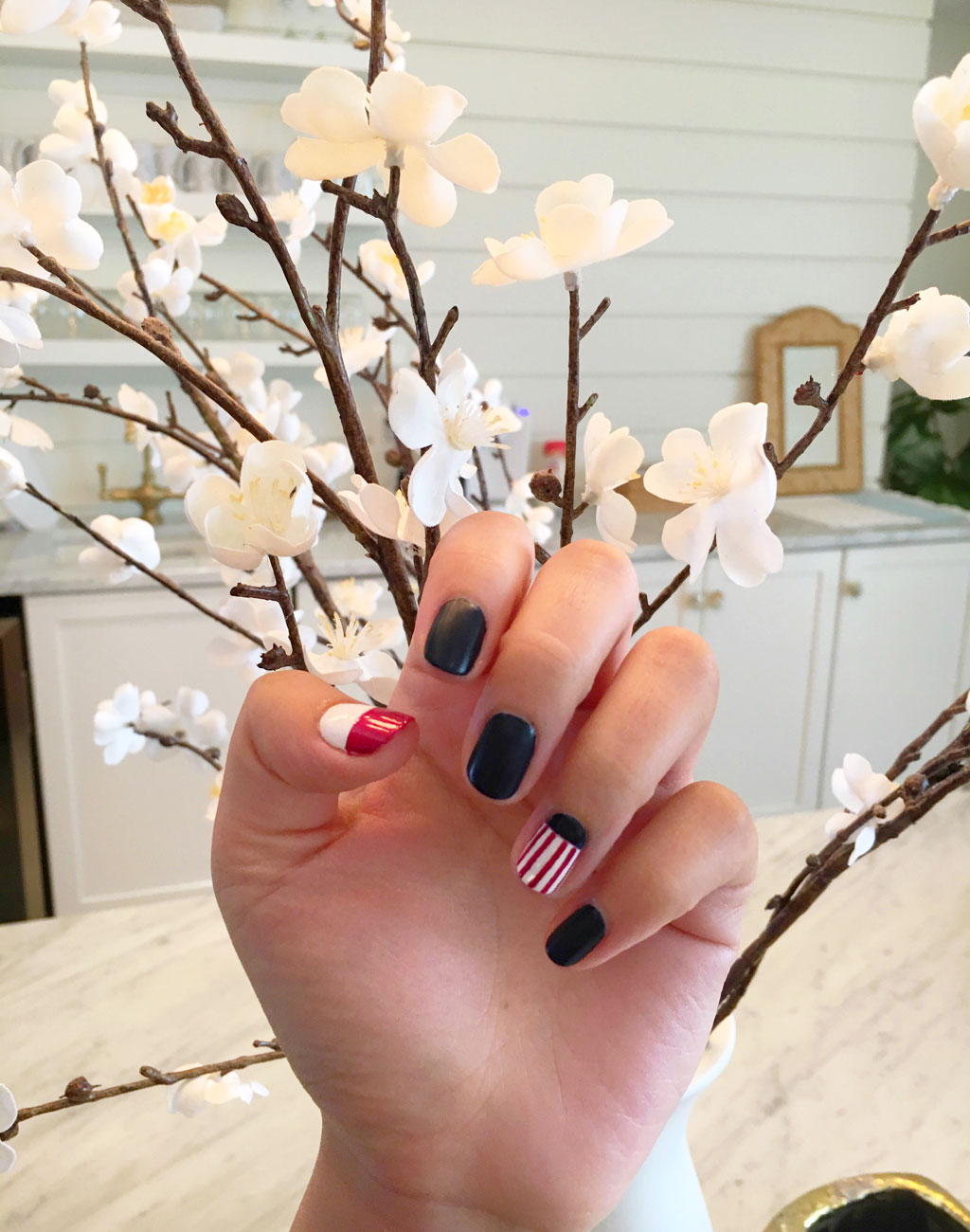 The chic new Arlington nail salon's manicures start at $19. Nail art is an additional $4 for one nail, $6 for two nails, or $20 for all ten digits.
Come ready with inspiration photos to this spa just north of Dupont Circle. A classic manicure is just $16, while nail art starts at $8 per two nails and up.
Bankole's own Capitol Hill nail salon also serves up nail designs. The classic manicure is $25, and nail art is $7 per nail and up.