Some couples choose their wedding venue for the views, for the size of the space, or the location, but we love that Stacey Radnor and Zachary (Zach) Lipson, a pair of DC natives, were influenced by the fact that Stacey's grandmother had married at their venue, Omni Shoreham Hotel, over half a century ago. Take a look at their lovely and classic celebration in the photos below by Eli Turner.
Like B&G on Facebook | Follow B&G on Instagram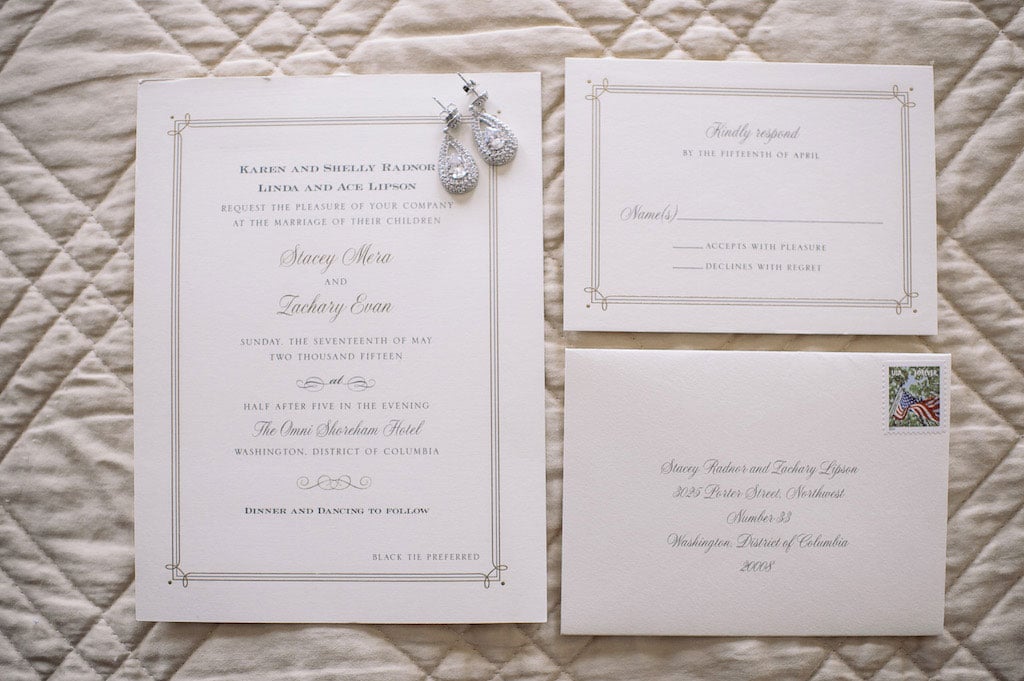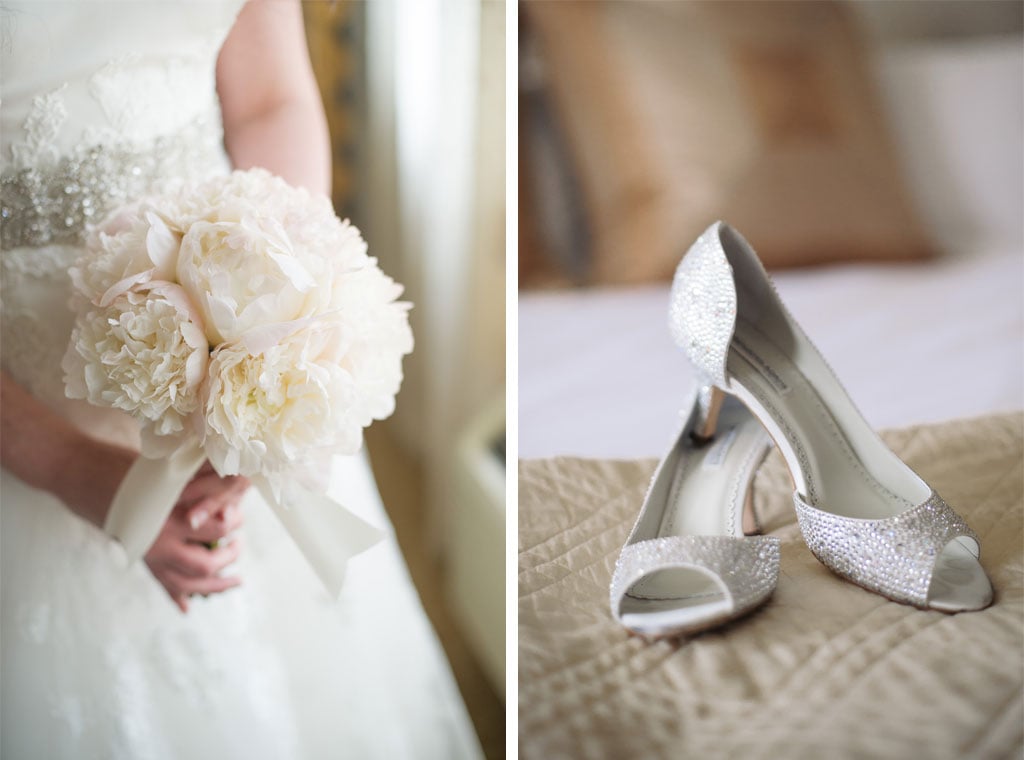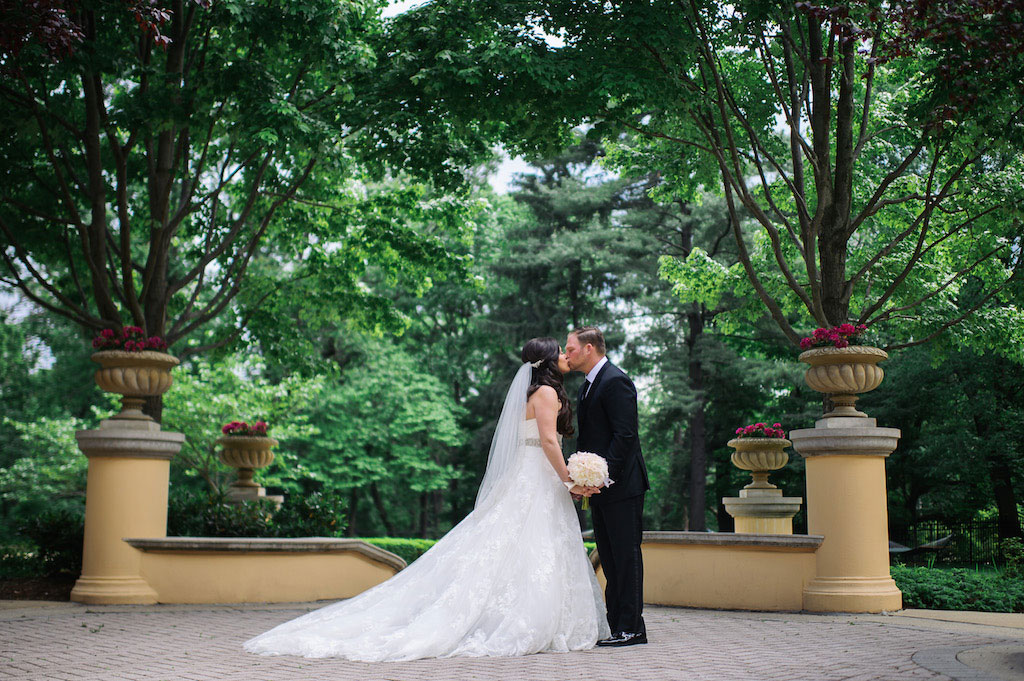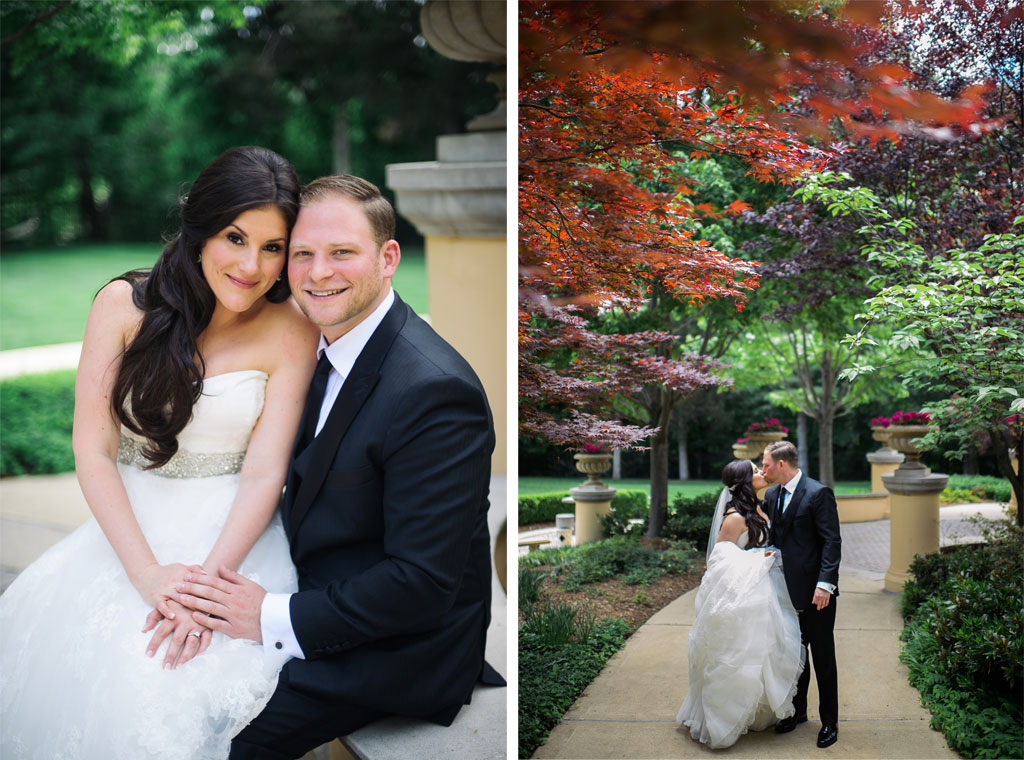 Even after meeting on OkCupid, finding out that they lived just two blocks away from one another, and planning a first date, Stacey still wasn't sure she wanted to go out with Zach. "The date with Zach was on my to-do list to cancel that day after an early morning start for work," she remembers. "I forgot to cancel the date and after some encouragement from my friends at the office and a bit of a nudge to not cancel last minute, I went to meet Zach for our date." Stacey says she was immediately put at ease by Zach, and after several games of Battleship with him at Dupont's Board Room, Stacey realized what a good thing it was that she hadn't canceled their date.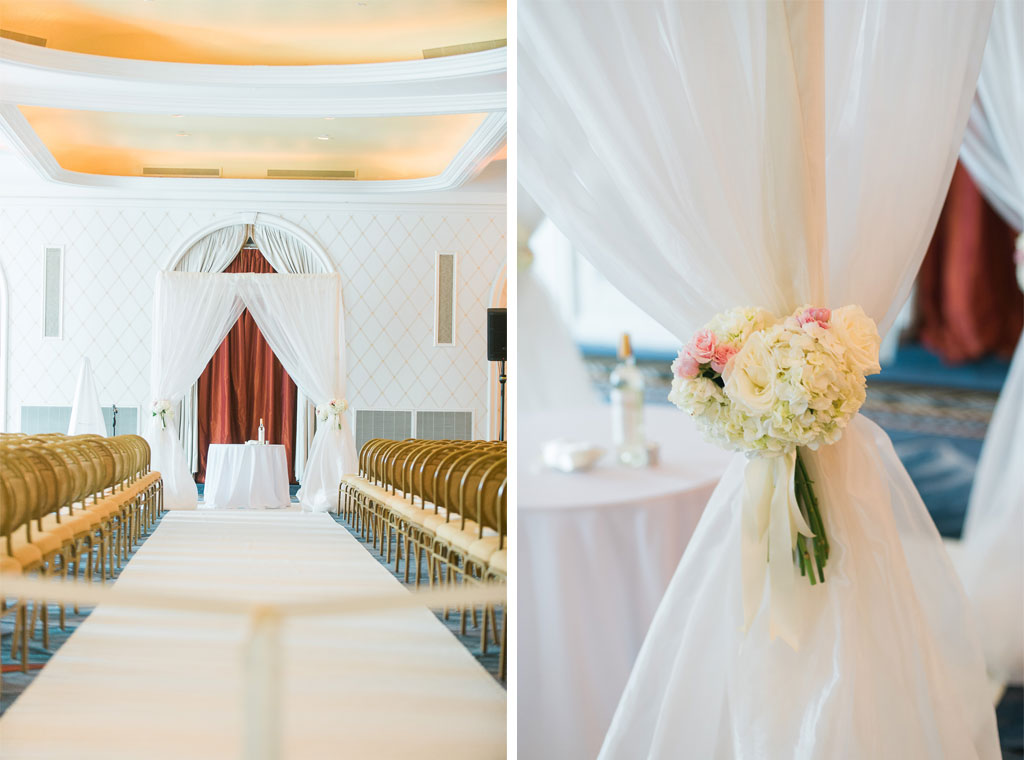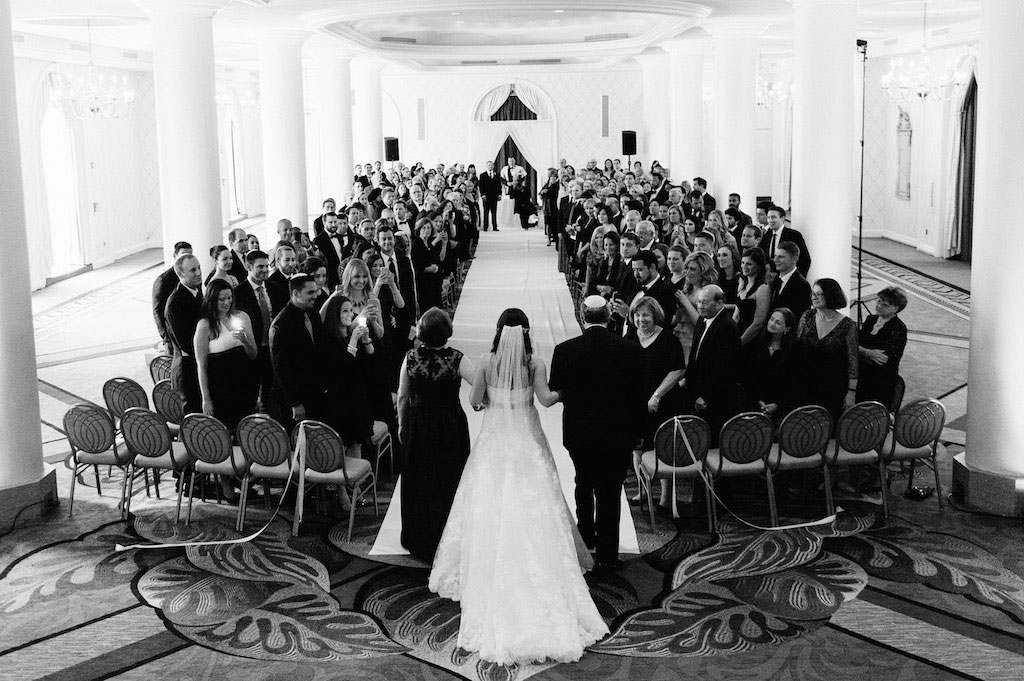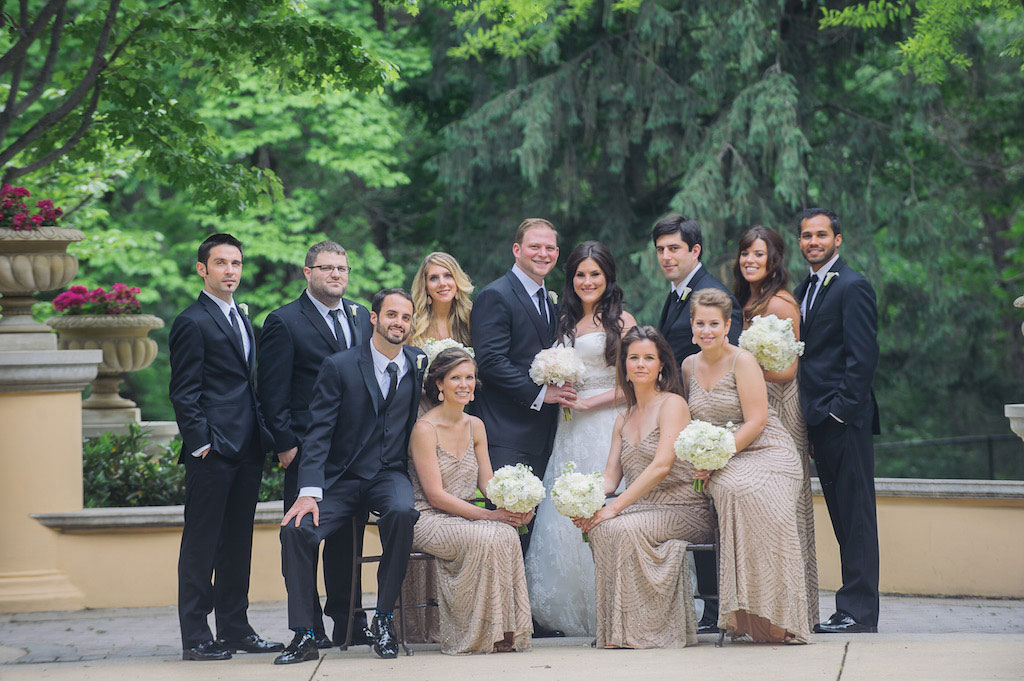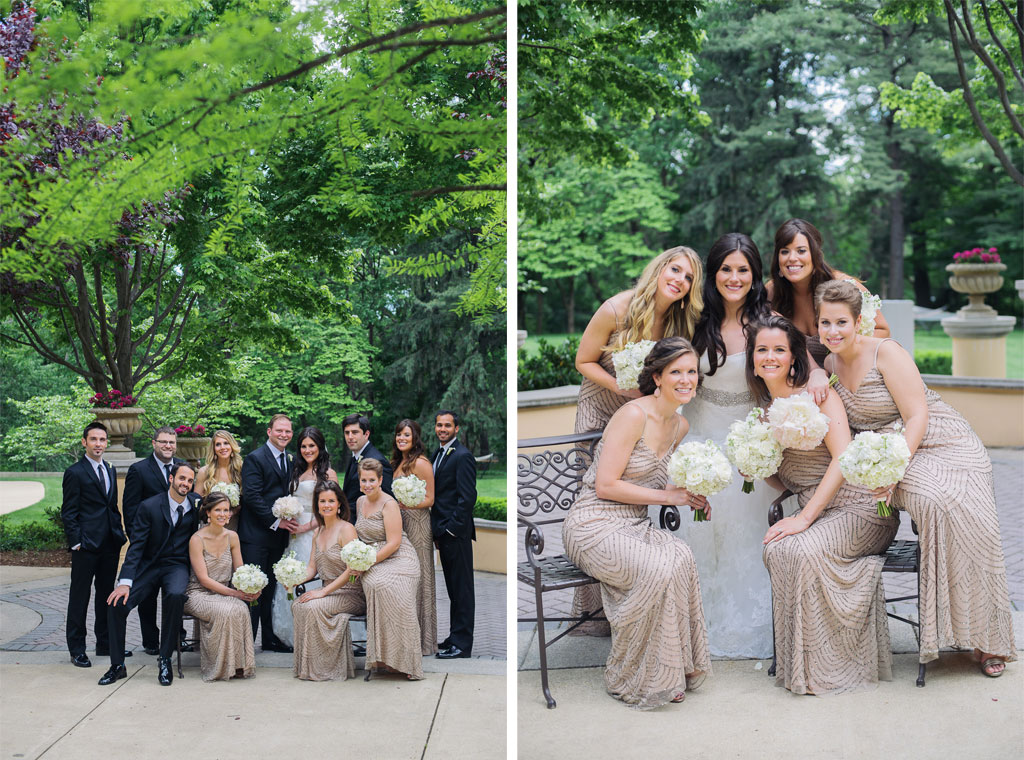 Almost a year and a half later, the pair was vacationing in Puerto Rico together. At sunset on their first night of the trip, Zach proposed. "The engagement came just after we had our 'temporarily misplaced' luggage delivered to the property," says Stacey. "Luckily, Zach had packed the ring in a separate carry on he kept with him."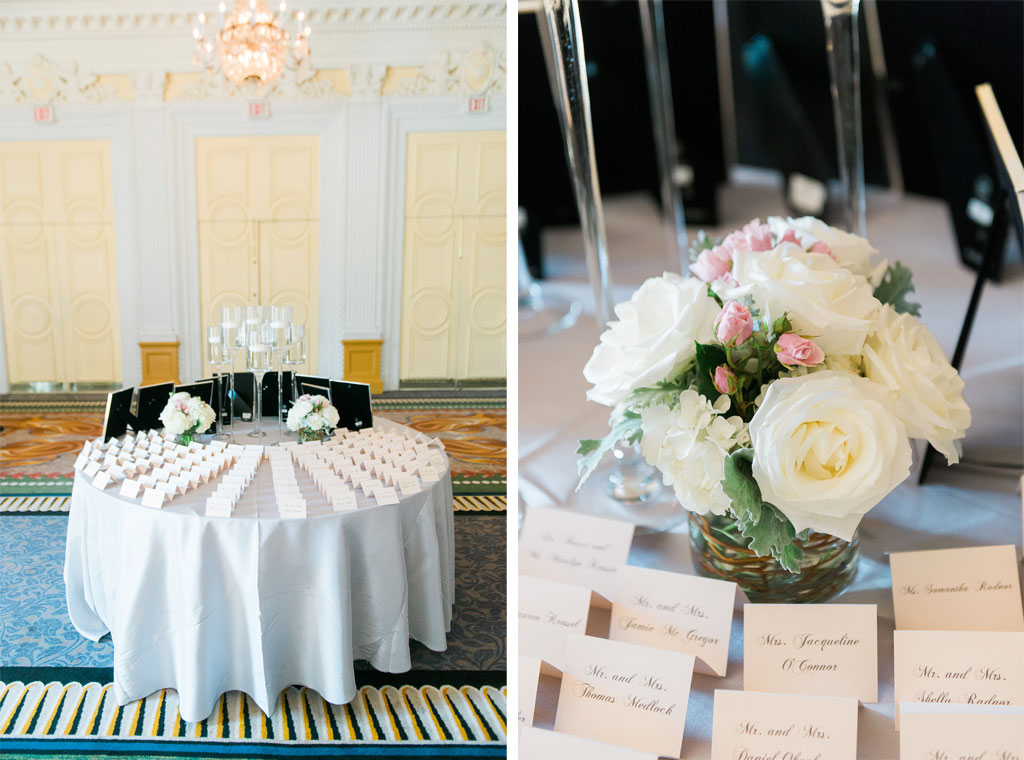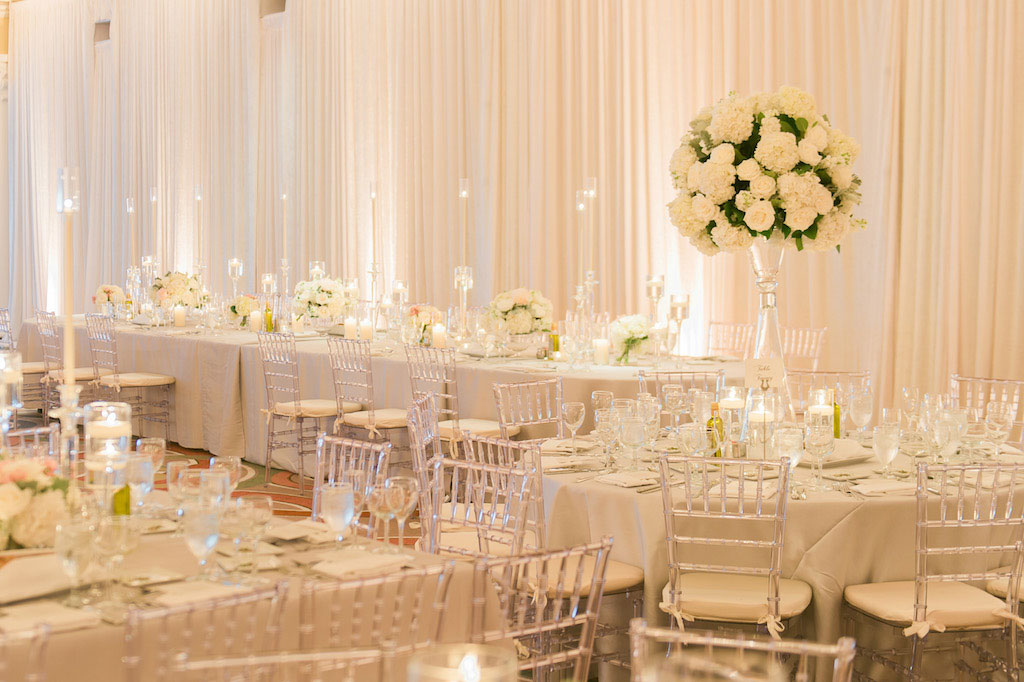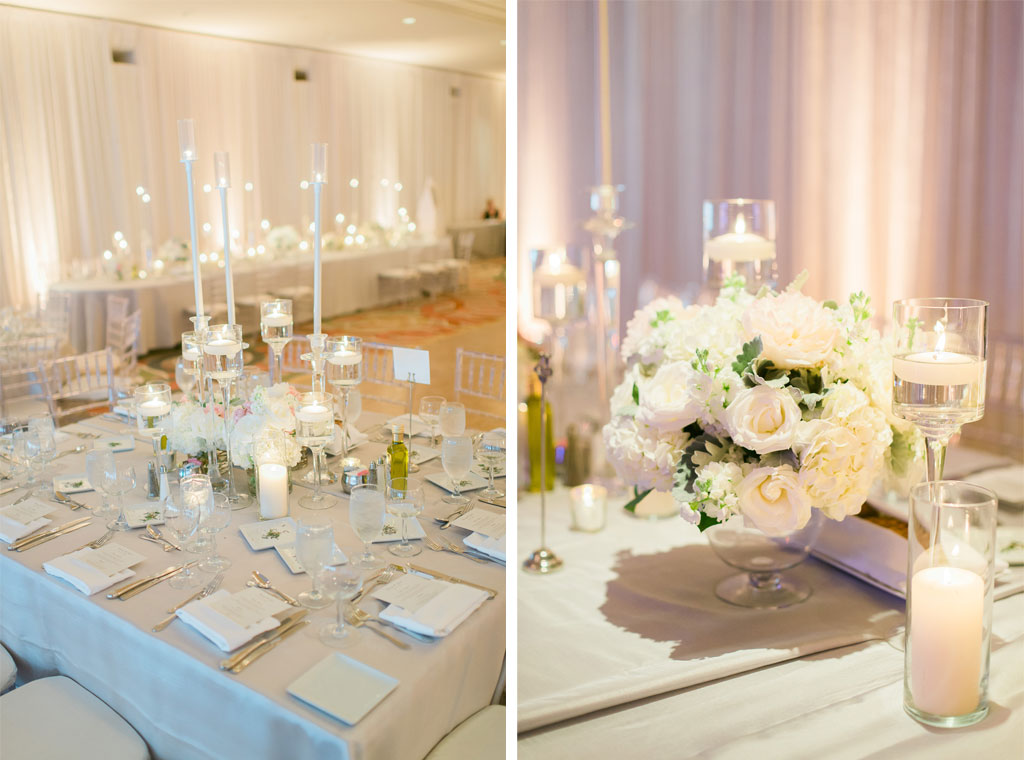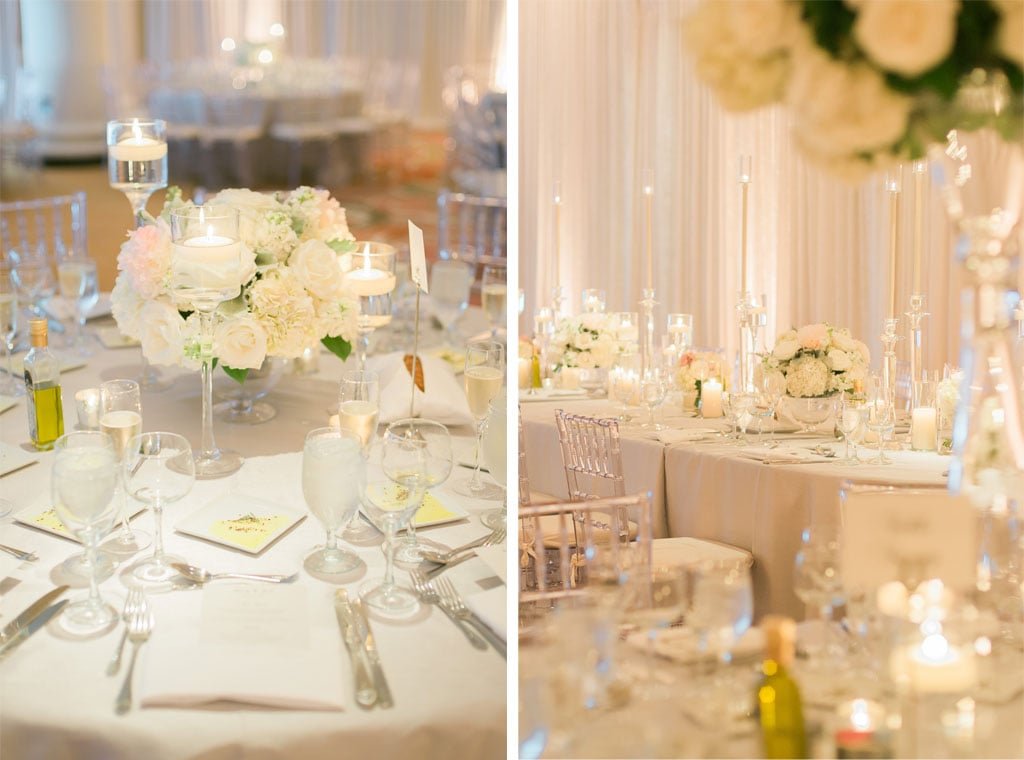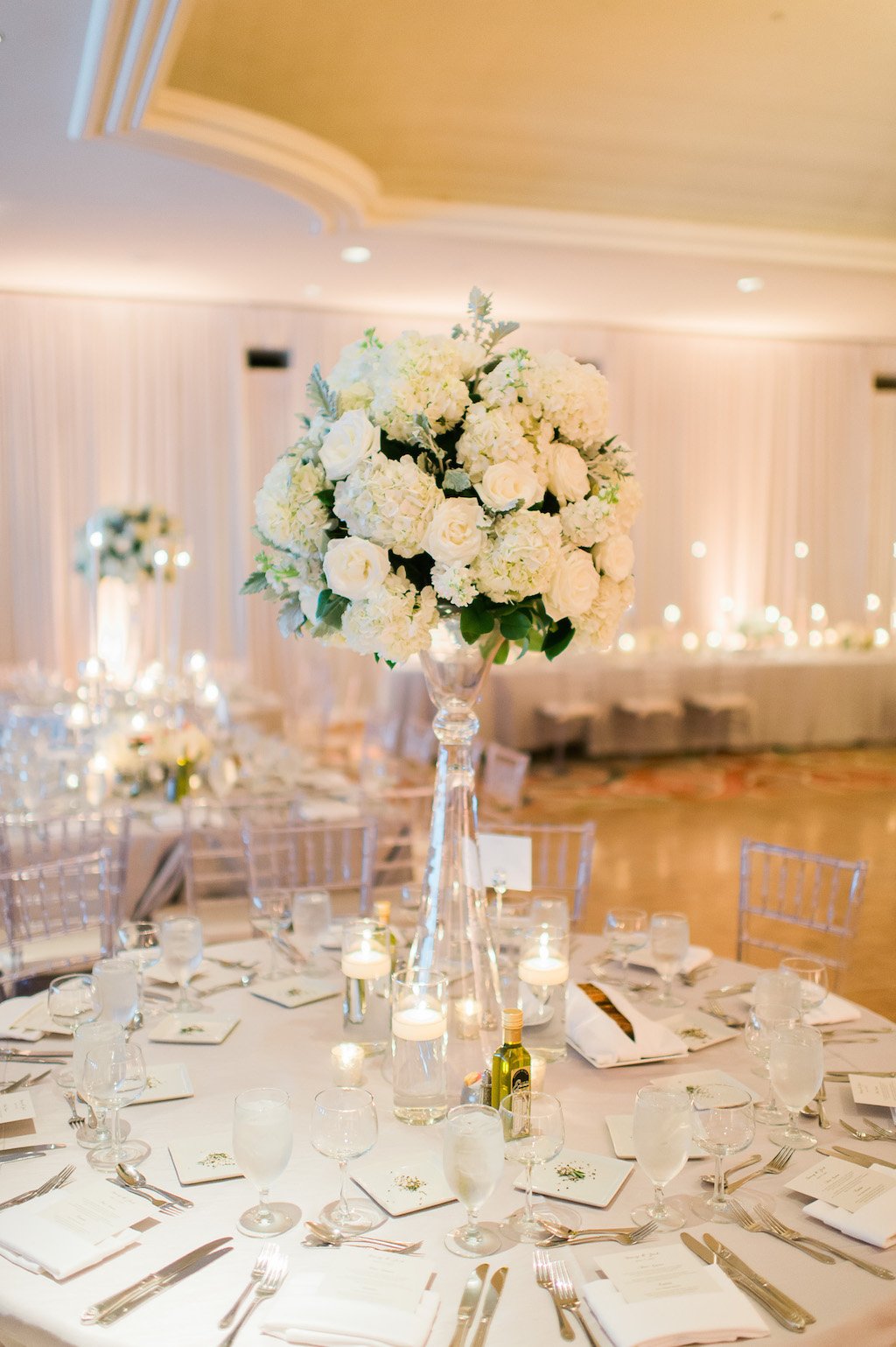 When it came to their May wedding, the pair chose Omni Shoreham Hotel, which had a bit of family history behind it: "My grandmother was married at the Omni Shoreham in 1951. She was there on our wedding day—the only living grandparent—and even walked down the aisle as part of the bridal party," says Stacey. "As DC locals, we love the history of the property as part of the District and as a memory of the family."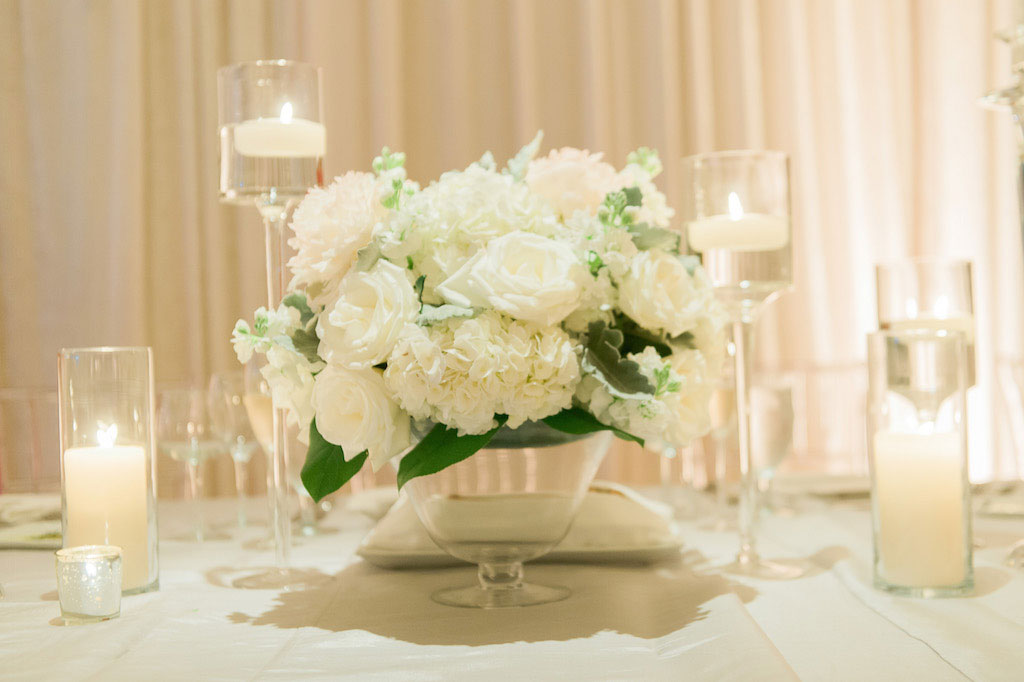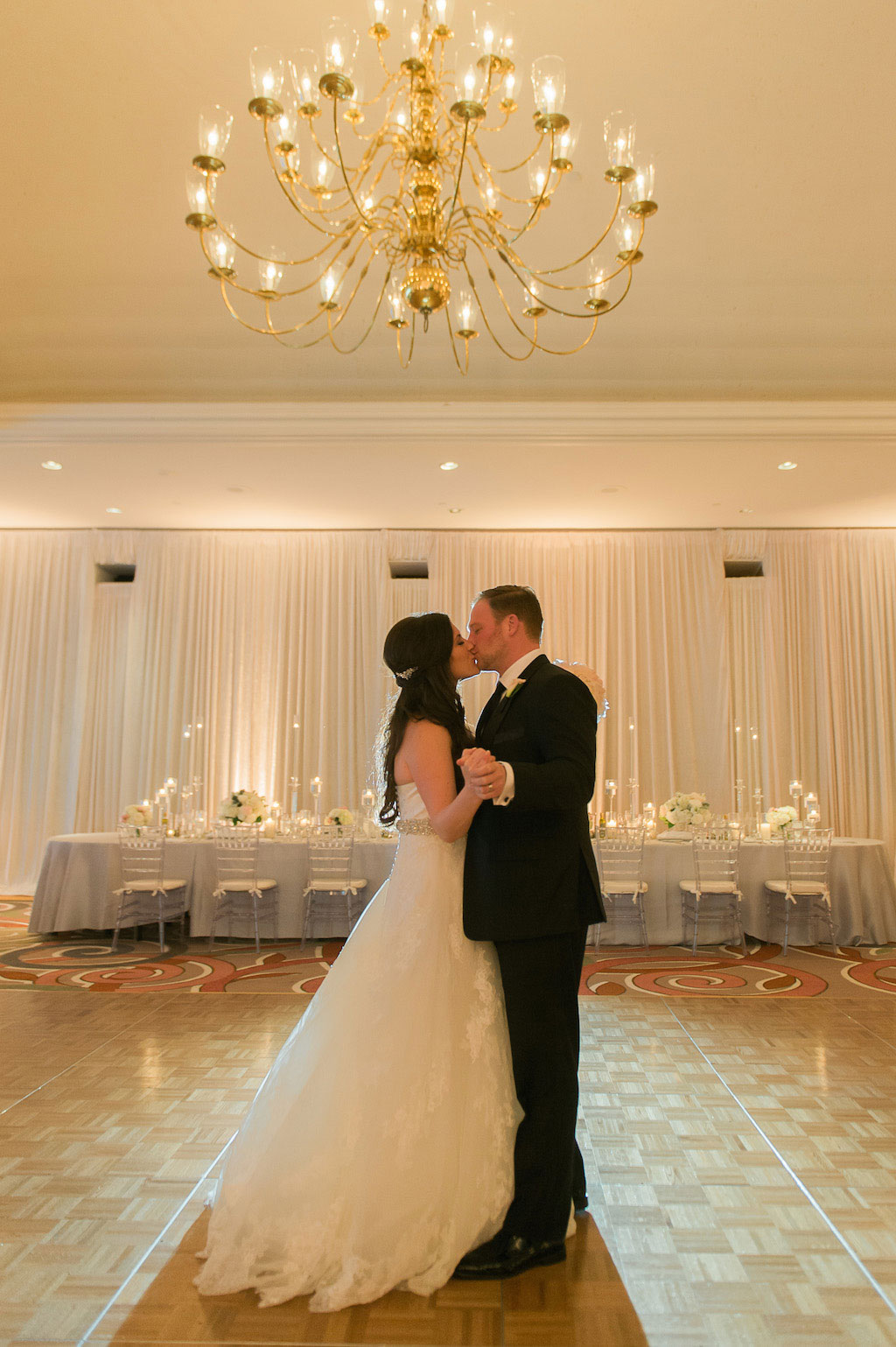 The draped ballroom made for a light-filled backdrop to Stacey and Zach's reception, which was enhanced with ivory florals with pops of blush and lavender. After dancing to Alicia Keys' "If I Ain't Got You" and celebrating with their 200-plus person party, the newlyweds made their getaway with a 12-day trip through Italy planned as their next big adventure.
VENDORS
Venue: Omni Shoreham Hotel | Photographer: Eli Turner | Event Coordinator: Elizabeth Duncan, Elizabeth Duncan Events | Bride's Gown: Enzoani, Love Couture Bridal | Groom's Attire: Custom tux, Eric Finn Custom Clothiers | Hair Dresser: Remona Soleimani, Bridal Hair by Remona | Makeup Artist: Marquia Kinard, Blend Makeup Artistry | Cake: Fancy Cakes by Leslie | Florist: Edge Floral Event Designers | Caterers: Omni Shoreham Hotel | Music/Entertainment: St. Charles String Quartet; Sound Connection, Andy Kushner Entertainment | Invitations: The Write Image | Day-of Paper Goods:Just Paper & Tea | Lighting: Atmosphere Inc. | Draping: Fabrication Events
Looking for a beautiful hotel ballroom where you can host your own wedding reception? Here's our list of the area's best hotels for weddings.