If you're among the first five people in line at &pizza's new Chinatown location Thursday at 11 AM, you  may need a stiff drink–in return for a year's-worth of free food, those willing customers must get the company's "&" logo tattooed on a body part of their choice.
Fortunately the location, the chain's 16th, has a new feature for liquid courage: "&bar." Though the fast-casual restaurant already serves its private-label "&wine" and beer, the shop at 705 H Street, Northwest is the first to offer booze from a dedicated bar.
"We talk about the &pizza lifestyle as a 'go anywhere, do anything' attitude," says chief executive Michael Lastoria. "It means more than the pizza we serve. It's going all in."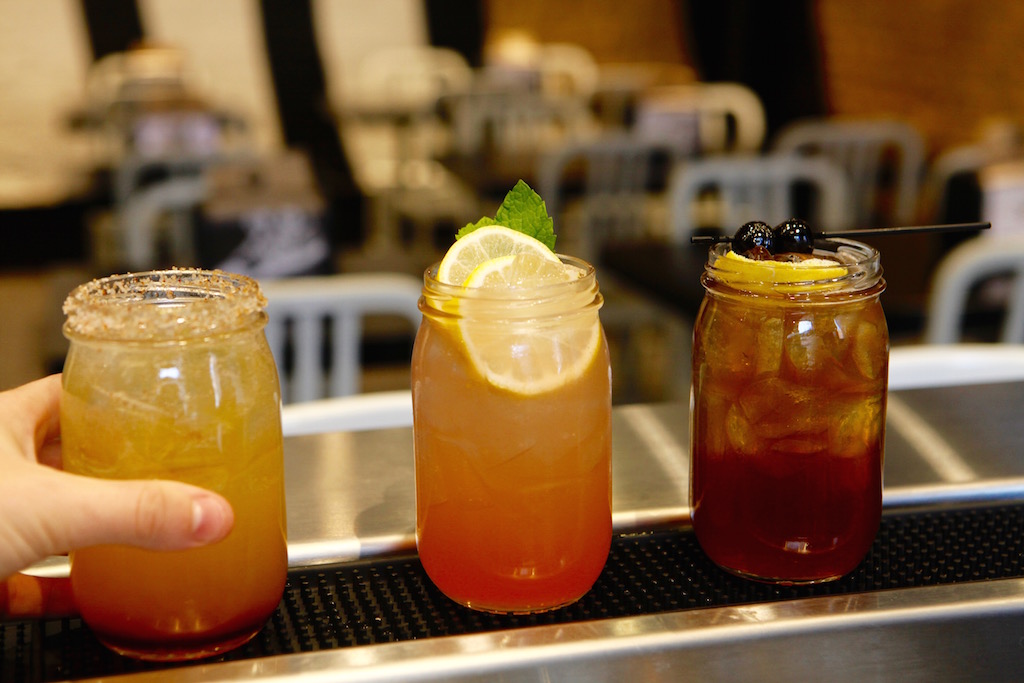 Lastoria comes from an advertising background, and founded Innovation Ads before co-founding &pizza in 2012; the first shop opened on H Street, Northeast. He admits the free tattoos have become "a pretty big marketing tool," though says it's one that grew organically. The idea came about when an employee, smitten by the ampersand logo, asked to get it permanently inked. The company footed the bill, and a tradition was born. Previously, only employees and reward program members were offered gratis tats, though in both cases, the "&" remains optional.
Chinatown is the first DC location to offer the free-food-for-ink promo, which launched with the inaugural Baltimore shop in May. The company teamed up with artist Isaac M. Colon-Francia III, owner of Laughing Hyena Tattoos in Columbia Heights, for the project. Customers can pick the placing and color of their ampersand, though Lastoria says no one has opted for anything but black ink.
"We consider ourselves an anti-establishment establishment," says Lastoria. "In many ways its reflective of the people and the vibe in DC."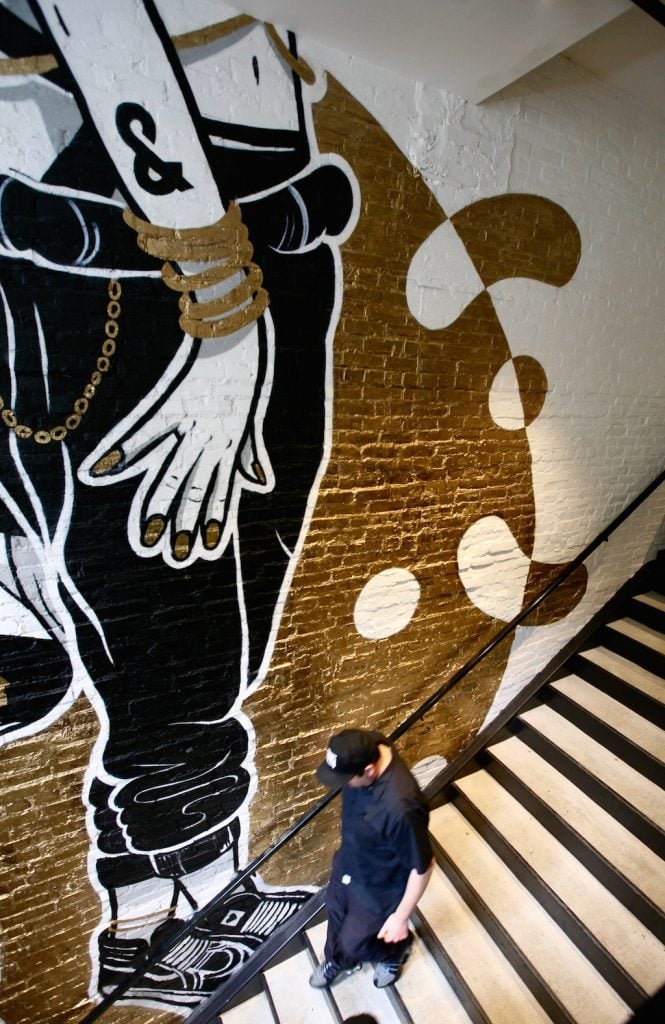 Tattoos are just a part of &pizza's identity-building. The new shop features three murals from local artist CHELOVE, as well as an instillation from 15 other DC-based creatives featuring their custom-designed sneakers. For the bar, the company partnered with local distillers for three specialty cocktails, including ginger-berry lemonade spiked with Republic Restoratives vodka, and Virginia's Boar Creek whiskey mixed with peach-ginger tea. Only the house combos are offered–customers can't mix-and-match. Diners can opt to linger over drinks—and have their pies delivered to tables—in the second floor dining/bar room, or get takeout on the first floor.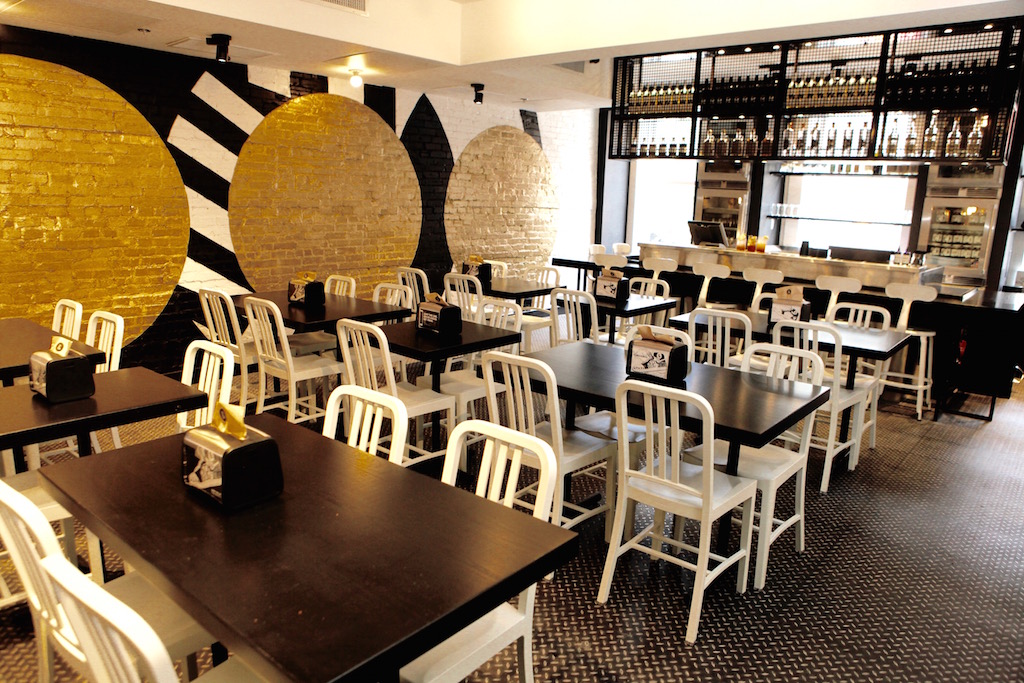 Next up for &pizza: Philadelphia, where a tattoo artist will ink the first customers on-site.
"We're going to spread our wings, and spread the gospel as wide as we can," says Lastoria.
&pizza Chinatown. 705 H St., NW (at Seventh St.); 202558-7569. Open Sunday through Wednesday, 11 am to 11 pm; Thursday, 11 am to 3 am; Friday and Saturday, 11 am to 4 am.