In the early 2000s, Washington saw an influx of so-called celebrity chefs. Alain Ducasse opened a satellite here. So did Eric Ripert. And remember Masaharu Morimoto, of Iron Chef fame? Probably. But his place in Tysons? Doubtful. Each of those chefs made his obligatory appearances in his kitchen. But in varying degrees of time—Morimoto's place lasted just a year—all vanished from the local scene.
Boston chef/restaurateur Michael Schlow was late to the party—he debuted his Latin American small-plates spot, Tico, on the 14th Street corridor in 2014—but he quickly seemed out to prove he was here to stay. He moved the CFO of his restaurant group and other key staffers to the area. Then he opened the throwback-cool Riggsby in Dupont Circle and a pair of Italian places in Mount Vernon Triangle. Now, with the opening of Casolare, he has more restaurants in Washington than he does in his home city.
Schlow's latest place brings an unabashedly rustic aesthetic and an Amalfi Coast color palette (cobalt-blue tiles, arched terra-cotta alcoves) to the recently renovated Kimpton Glover Park Hotel. His menu—executed with Philippe Reininger, his Jean-Georges Vongerichten–trained executive chef, who also led the kitchen at the Riggsby—celebrates fish and vegetables over meat and makes several detours on the Italian coast along the way.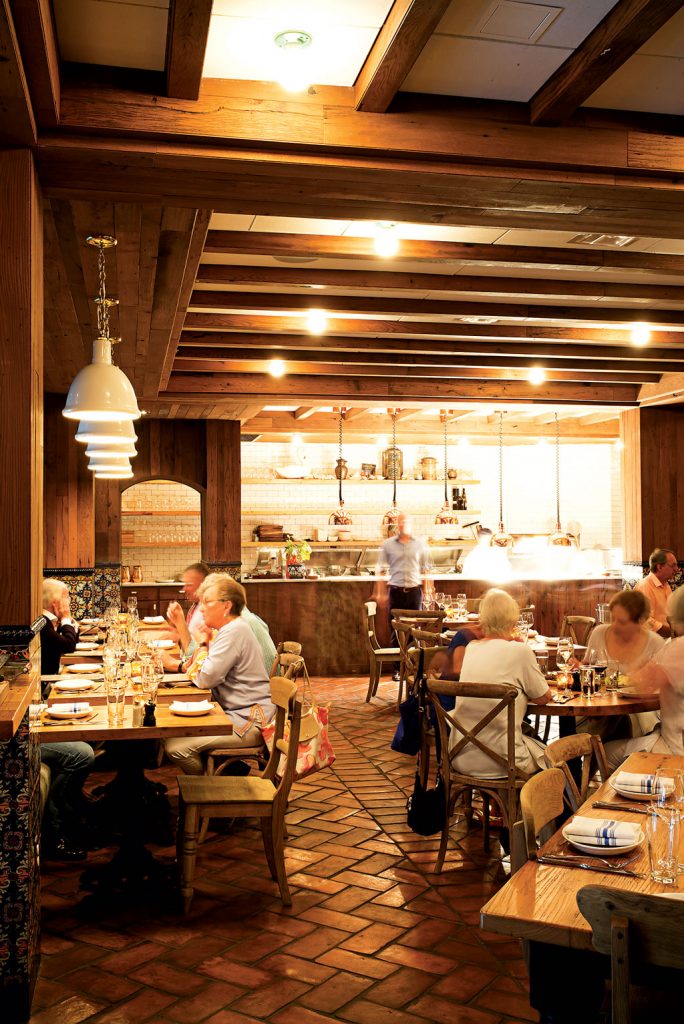 But first, take time for a cocktail. Bar-tender Christine Kim is putting out some lovely refreshers. (On most nights I visited, the bar was more hopping than the dining room.) There's a terrific grappa-spiked lemonade, several riffs on the Negroni, and a frothy, chamomile-scented gin sour. All make better opening acts than the bread—a plate awkwardly crowded with crusty hunks and a dish of olive oil that's so peppery it verges on bitter.
Some of the starters would be satisfying—if you were passing them around a table of eight. A generous arrangement of simply roasted peppers with meaty anchovies is the kind of antipasto you want a bite of—not an entire plate. So, too, a $17 salad of chilled mussels, shrimp, squid, and a whole lot of olive oil. But if you're not sharing your meal with a bocce league, go for a couple of the vegetarian options instead. Schlow reenvisions eggplant Parm as a sort of mille-feuille, lacing thin layers of the fried vegetable with nutty Parmesan and nestling the rectangles into a bright tomato sauce. At most places, polpette signals meatballs; here they're made from bread crumbs bound with Parmesan, milk, and herbs. Think falafel in the hands of an Italian grandma.
One of the credos of Italian cooking is to let ingredients speak for themselves. Schlow and his team honor that with some dishes—an earthenware crock of sweet shrimp coated with slivered chilies and bread crumbs, or tender, lemony octopus with tiny potatoes. And nobody in town does scallops like this New Englander: precisely seared, sweet, and accented with just the right amount of lemon and capers.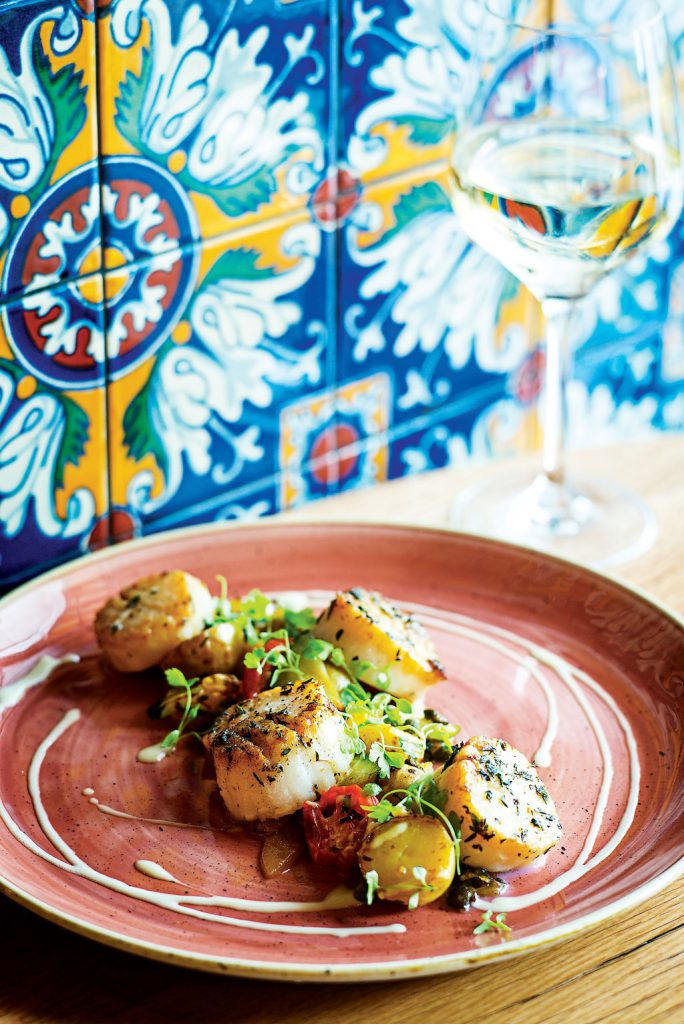 But when things are presented with minimal fuss, flaws can stand out more. Why was a bulb of burrata served refrigerator-cold? (And what's with all the parsley, an herb that doesn't add much to the cheese?) How come the broth—really more of a ruddy sauce—on a $27 fish soup was so bland? An ultrathin white pizza would have been fine if it hadn't been overpowered with rosemary.
Pastas are erratic, too—and it's less a problem with conception than with execution. A gigantic plate of maltagliati, roughly torn rags of pasta, was cooked past sogginess and tossed with shreddy bits of crab. I loved a straightforward tomato-and-basil sauce—every bit of flavor was patiently coaxed out of its ingredients—but not the gloppy fettuccine it came with. House-made noodles don't count for much if they spend too much time in the stockpot.
Then a plate of perfectly crimped—and perfectly al dente—ravioli arrived, stuffed with creamy potato purée and zinged with mint. For all its refinement, the dish's peasanty robustness isn't sacrificed. A few nights later, skinny strands of fedelini (a close sibling to cappelini) with briny clams had us fighting over the last bites.
If there's something I've learned from dining at all of Schlow's restaurants around town, it's that he does a bang-up job with chicken. At Tico, it's cooked under a brick until the skin all but shatters. At the Riggsby, it's gorgeously roasted and strewn with capers. Here, there are two chicken dishes. As it goes at Casolare, you'll score with one and strike out with the next. First, the good news: A "giant" chicken Parm lives up to its billing and is just as decadent and gooey as you'd hope. But you'll want to avoid the sad-tasting chicken alla diavola, more salty than spicy and coated in flabby skin.
When you're lazing at a table or in one of the comfy booths at Casolare, you might marvel at how happily lived-in and warm the place feels. The kitchen has some work to do to catch up. But give it time to evolve—Schlow, to his credit, doesn't seem to be going anywhere.
This article appears in our October 2016 issue of Washingtonian.
---