Common, a year-old co-living startup with properties in Brooklyn and San Francisco, announced this month that it will launch in Shaw by December. But that's as specific as Sterling Jawitz, head of real estate partnerships, will get about Common's first DC location—which will have 24 bedrooms, each available for $1,700 a month.
Citing "company policy" and the importance of residents' privacy, he says for now, "We are not letting the address be known." (Another real-estate source confirms that Common does really have a property, but out of respect for the company's preference, she also declined to disclose its location.)
If you don't care about knowing your address, you can join the waitlist to live at the Shaw project, called the Richardson. Jawitz says he doesn't know how many people have signed up so far. (But he says 10,000 applications came in for the 120 slots among the company's three Brooklyn and two San Francisco projects.)
So, what exactly sets Common apart from typical rental housing? Residents—Common calls them "members"—pay a flat "membership fee" of $1,700 a month, which covers a private bedroom with an attached bathroom, utilities, high-speed WiFi, weekly cleaning service, and shared goods such as toilet paper, paper towels, pots and pans, and cleaning and pantry supplies. The bedrooms and shared spaces come furnished, down to the linens and towels. Jawitz says the private bedrooms are situated around shared kitchens and living rooms, as they would be in a several-bedroom apartment. (Or, for those of you who've lived in a cluster-style college dorm, kind of like an upgraded version of that, presumably sans ice luge.) Residents can sign three-, six-, or 12-month leases.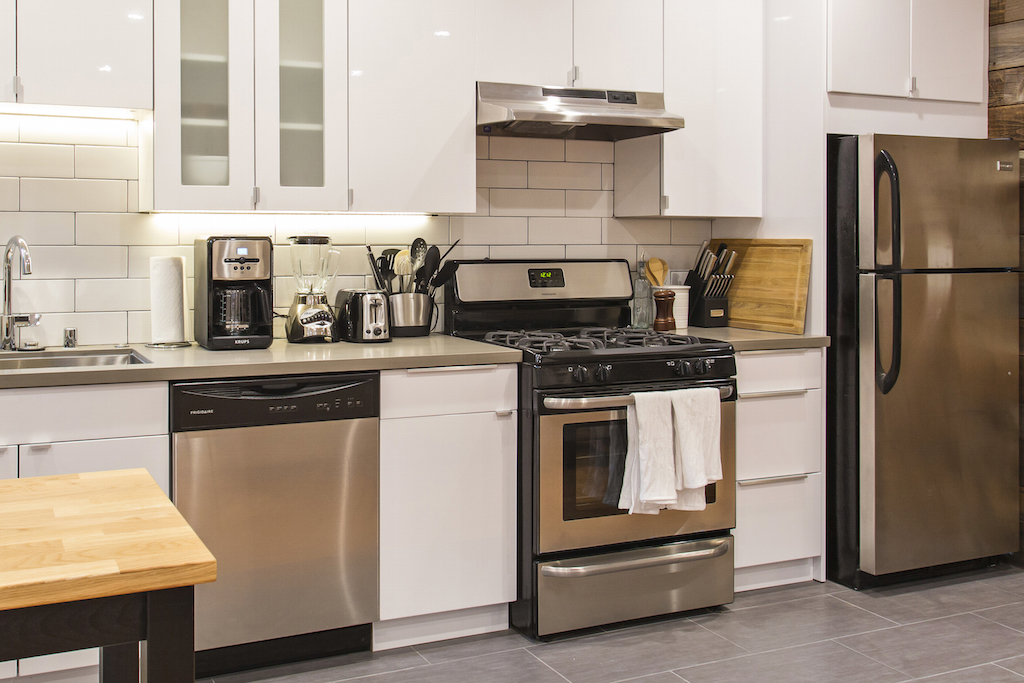 "A lot of our existing housing is not suitable to the way people are choosing to live their lives today," says Jawitz. "People are living in cities longer, they're living with roommates longer, they're prolonging marriage and homeownership." He says Common is for people of all ages who value convenience and community, but that the average age of its Brooklyn and San Francisco residents is under 30.
Common is not the first co-living concept to land in Washington. WeLive, a Crystal City office building transformed into furnished apartments starting at $1,200 per bedroom, opened in May. Developer Ditto Residential opened OSLOshaw in 2014, which rents by the bedroom—of which it has 33, divided among nine units. Ditto is building a second location, OSLOatlas, near the H Street Corridor; construction should finish by November. It, too, has opened a waitlist—and gives the building's address, 1219 Florida Ave., NE.