Visibility and awareness. This is the premise behind Reel Affirmations, Washington's annual international LGBTQ film festival.  Begun in 1991 as a way to provide a venue for the LGBTQ community to tell their own stories, the festivities kick off Thursday and runs through Sunday, with screenings of over 40 short films, narratives, documentaries, and feature length films from 6 different countries.
" Visibility and Awareness are [the] key to change," says festival director Kimberley Bush. "I feel it is vital that our community has the opportunity to see ourselves in film and gather together as a community to see these images of ourselves."
The festival explores topics such as aging, gender expression, and social injustice; Bush hopes attendees walk away with a better understanding of themselves as well as the LGBTQ community.
"There are often misconceptions and falsehoods about who we are," says Bush. I feel film is an amazing vehicle to give clarity and provide an actual and factual depiction of who we are. I want people to laugh, to think, [and] to get a little introspective. But ultimately to walk out of the dark theater into the light of day and say to themselves on some level that the film they just saw made a difference in their lives."
In addition to the screenings, festival-goers can also attend Q&A/panel discussions with the filmmakers and stars of the films.
Interested in attending? Get tickets and see the full schedule here. Also check out some of Bush's must-see films below. Bush picked them "In part because the films do have strong female characters as well as tell people of color life stories." But, she says, "they all depict how strong, resilient, [and] resourceful the human spirit [is], as well as how raw and complicated life and relationships can be."
AWOL
Friday, October 14, 7 PM
Based on lesbian soldiers who left their posts without permission, Deb Shoval's AWOL looks at the effects of small time life and the complications of love, life, and choice.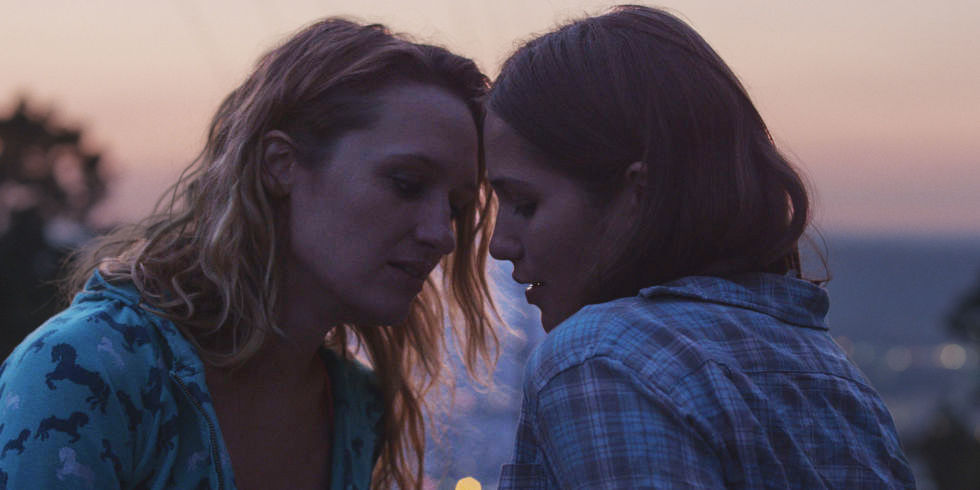 LOEV
Friday, October 14, 9 PM
Directed by India born writer-director Sudhanshu Saria and set against the background of India's Sandhan Valley and Mahabaleshwar plateau, LOEV is a road trip movie that explores the complex emotions between friendship, attraction, and everything in between.
Free CeCe
Saturday October 15, 5pm
Produced by Laverne Cox, Free CeCe tells the story of black trans woman CeCe McDonald, who in 2011 was put in a men's prison for over three years after defending herself outside of a bar, resulting in the death of one of her attackers. With interviews from McDonald herself, as well as many activists; the film explores transphobia, the prison industrial complex and racism in our society.