The Traveler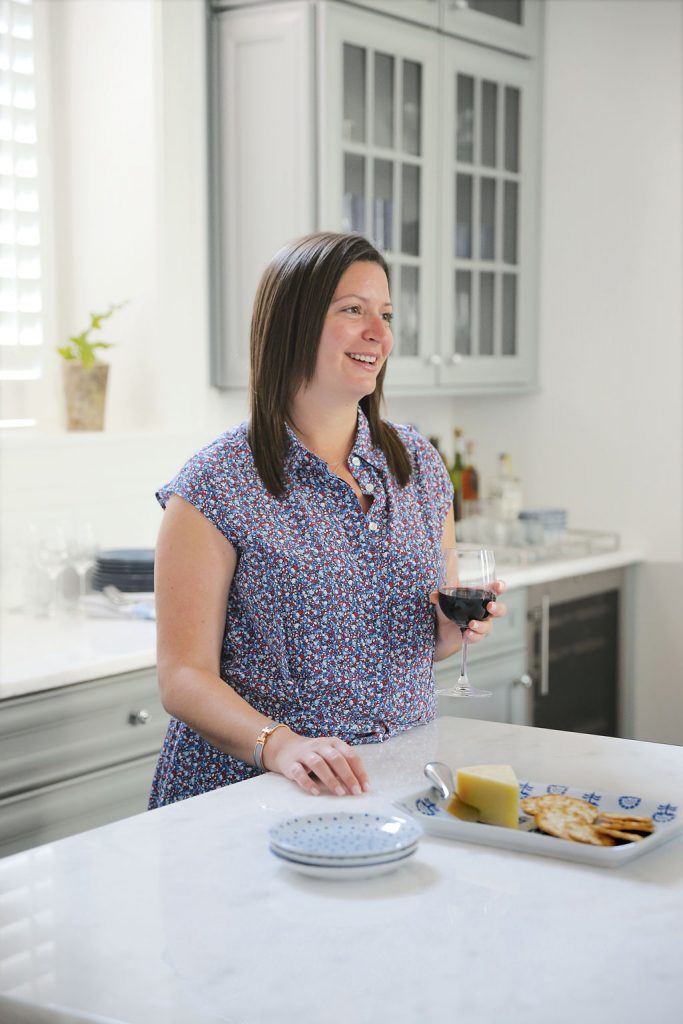 As head of political-ad sales for Twitter, Jenna Golden spends most days running around Washington, brokering deals in the lead-up to the presidential election. But her alternate persona as food writer and wine spectator for her blog, EatMore DrinkMore, brings her to farther-flung destinations such as Paris—which she hits twice a year—Italy, and California's Napa Valley.
Between passport stamps, she gutted and expanded the galley kitchen in her Logan Circle schoolhouse turned condo. "The biggest decision was to take down the half wall and really go for it," she says. "Since the kitchen looks directly into the living room, I wanted to encourage the feeling that it was one giant space."
Remodelers from Fajen & Brown installed a dual-temperature wine fridge and custom room-temperature wine storage for her collection. They painted the walls to match the warm gray of the cabinets, a trick that gave the room—which already had 15-foot ceilings—the illusion of even more height.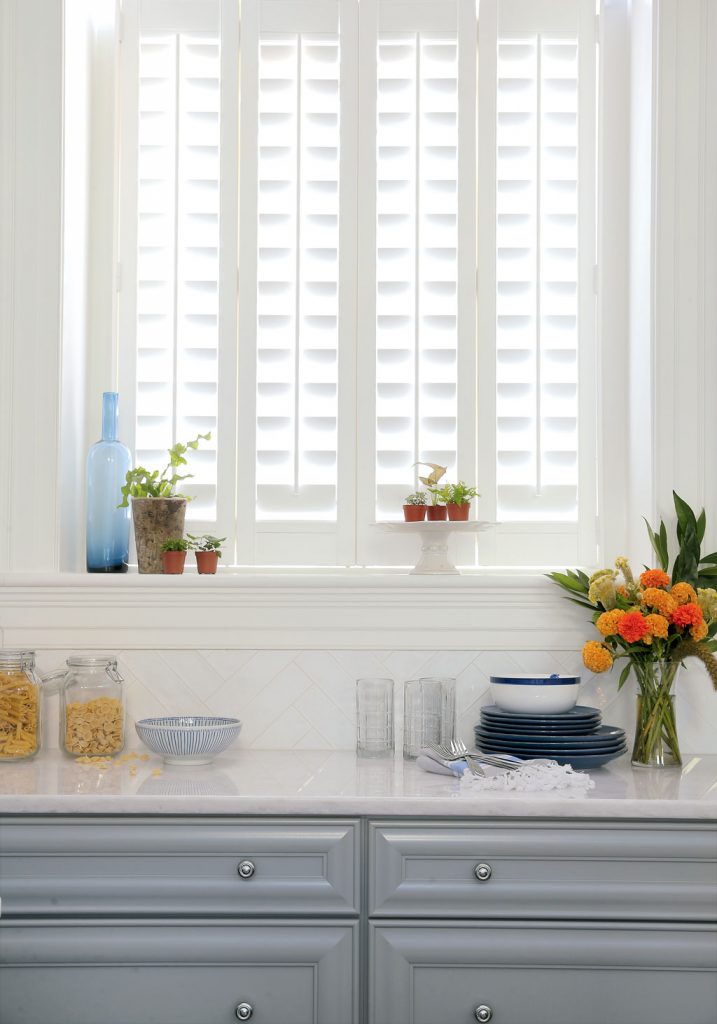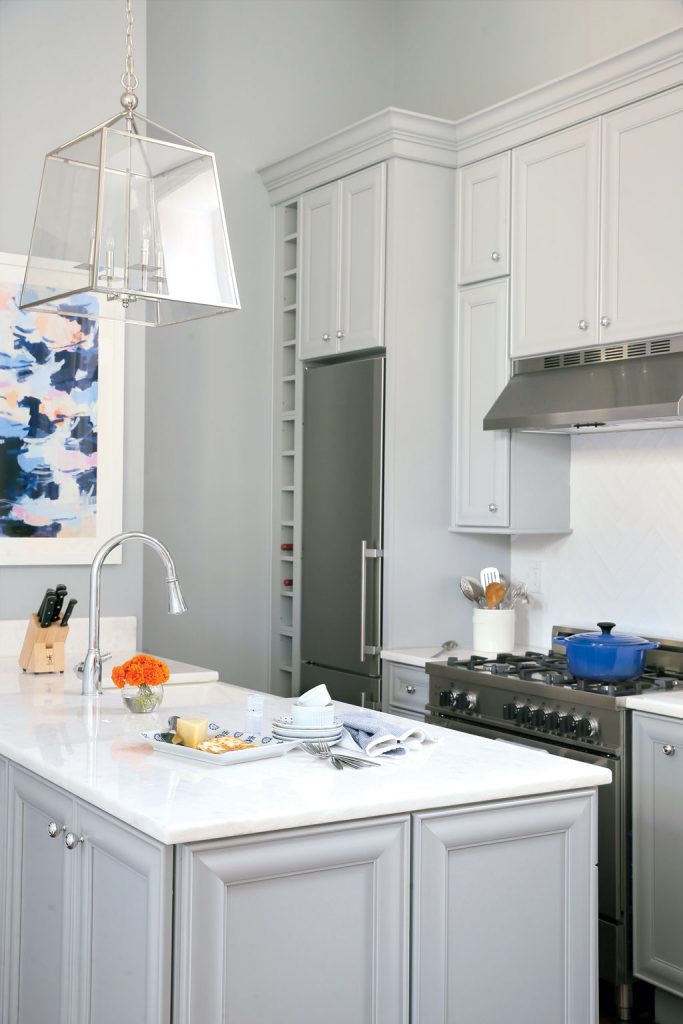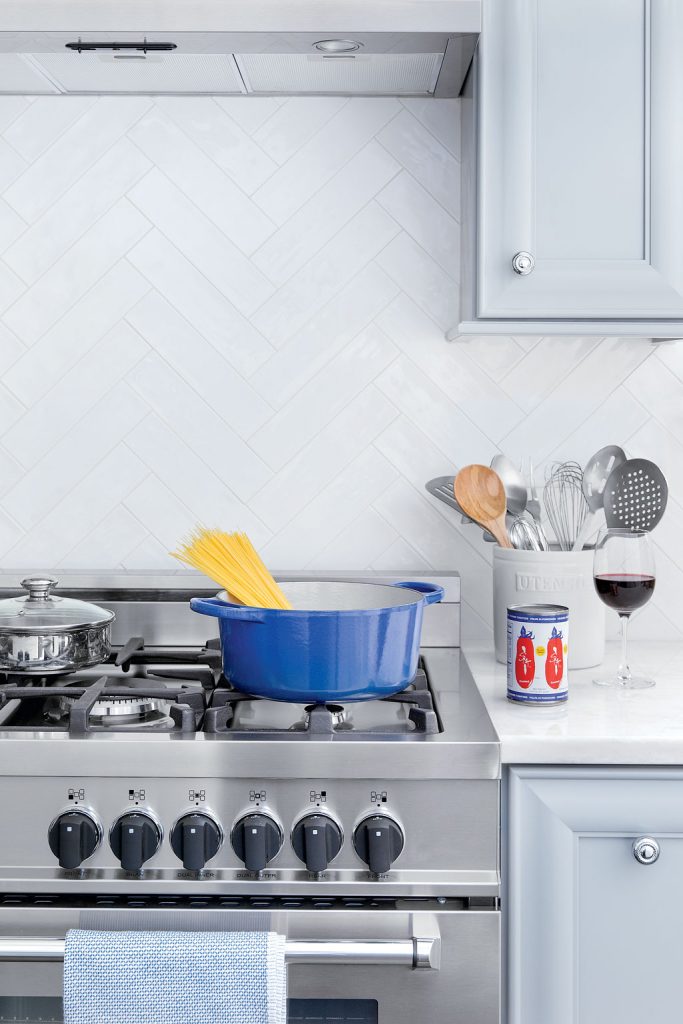 Inside the Kitchen
Favorite gadget "Cuisinart mini-prep. I use it to make sauces, dressings, and even to chop cheese."
Entertaining tip "Always have a cheese-and-charcuterie plate ready for guests."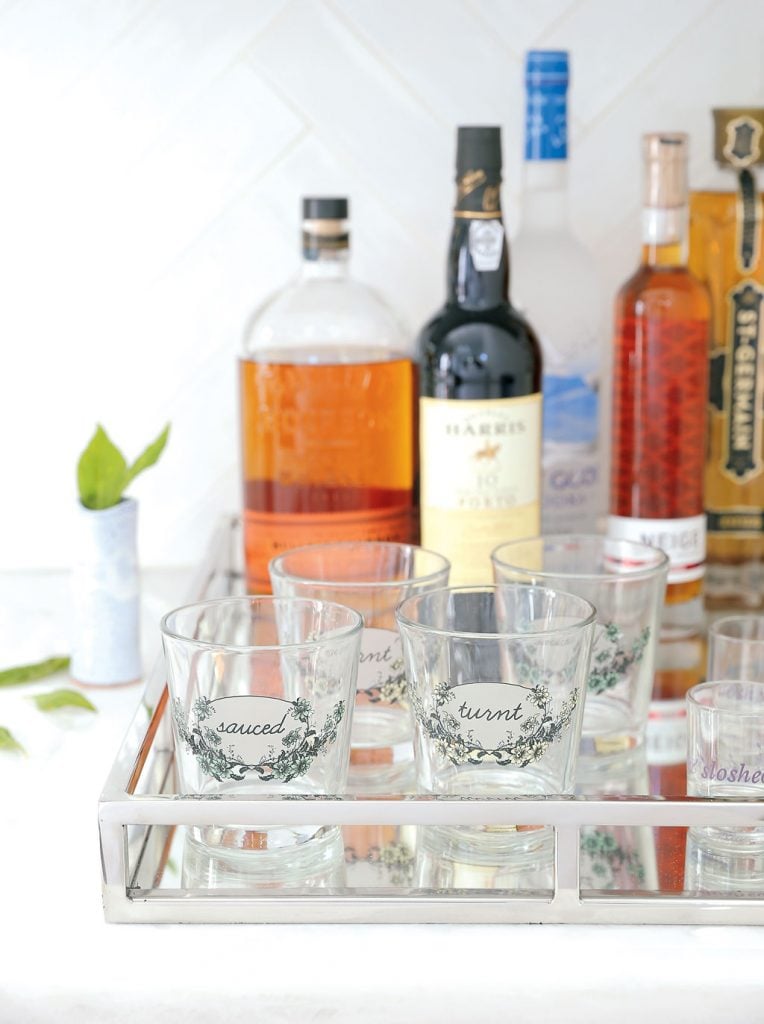 Food aversion "I find mustard appalling."
Prized kitchen possession "My Bertazzoni range."
After-work drink "In the summer, a glass of dry Provence rosé. In the winter, Carignane from Ridge Vineyards."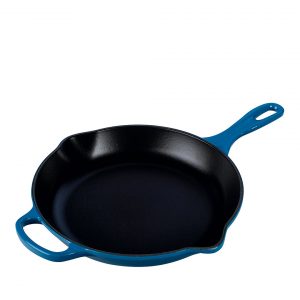 I have my eye on this skillet, which I could use on the stovetop for cooking, but also in the oven for baking crumbles, cookies, and other desserts.
The Professional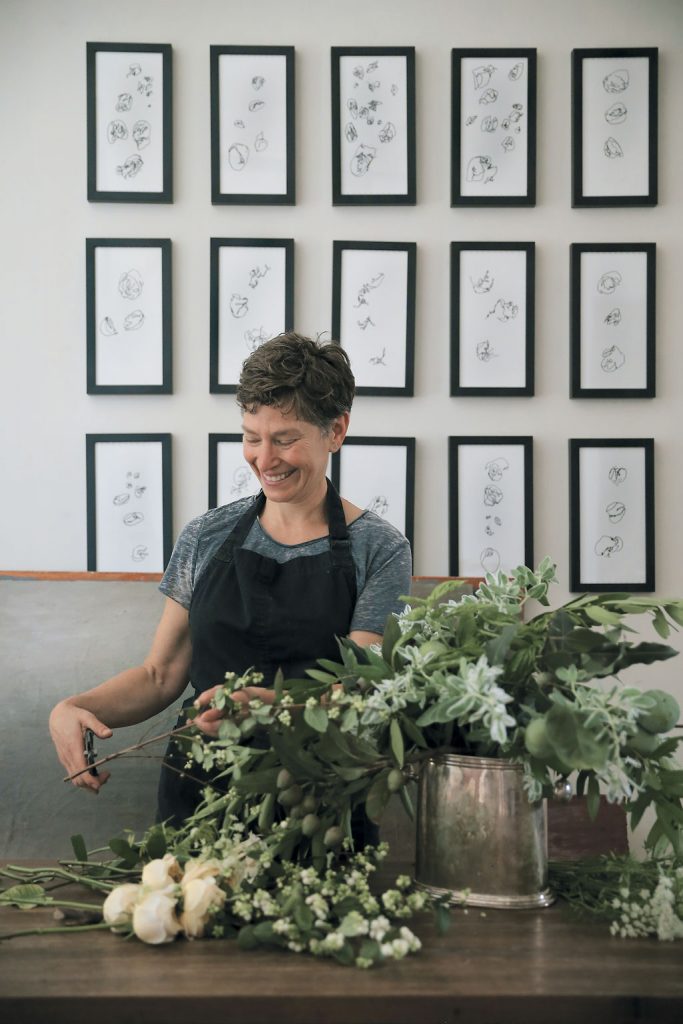 Sidra Forman—one of the country's best floral designers, according to none other than Martha Stewart—makes a living creating lush flower arrangements and catering private dinners for clients, often out of her home. No surprise, then, that she designed her small Shaw kitchen to be a workhorse.
A giant butcher-block island is fit for chopping vegetables to make ratatouille for a dozen (or two). Industrial-grade shelving holds stacks of prep bowls, luxe serveware, and containers of spices. The Arctic Air glass refrigerator needs to hold hors d'oeuvres for 20 along with floral centerpieces.
The utility of Forman's space extends beyond the kitchen. The garden out back supplies much of her produce and blooms. Even the fireplace pulls its weight, doubling as storage for many of her countertop appliances when they're not in use.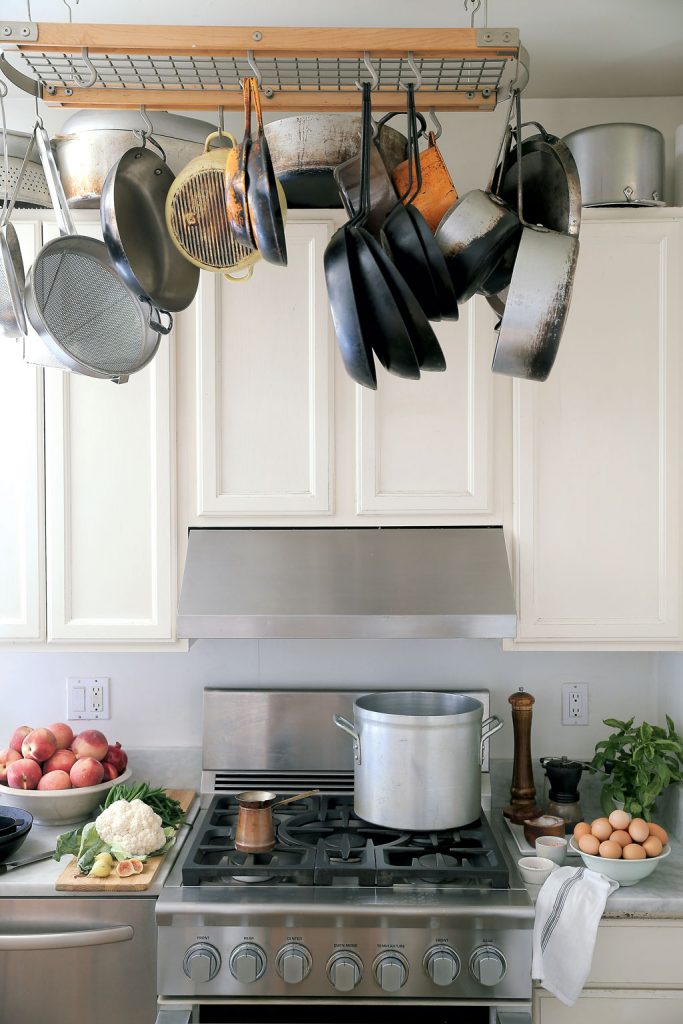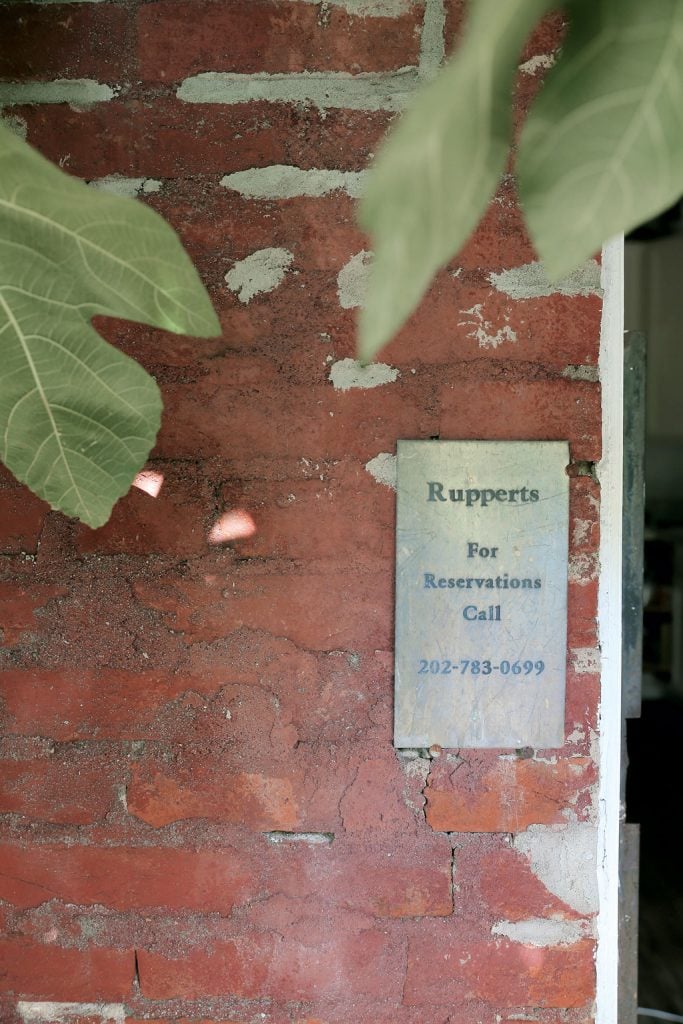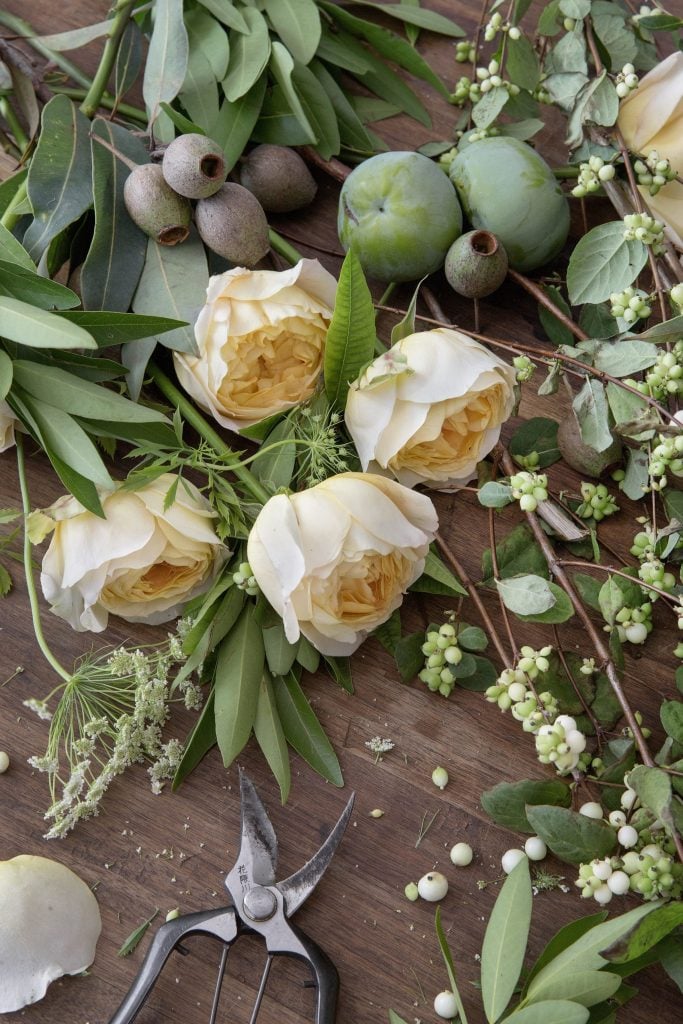 Inside the Kitchen
Best kitchen addition "A friend redid her kitchen and gave us her Carrara-marble countertops."
Favorite gadget "An old cleaver that I use to open young coconuts—which I eat every day."
Food aversion "Cinnamon basil."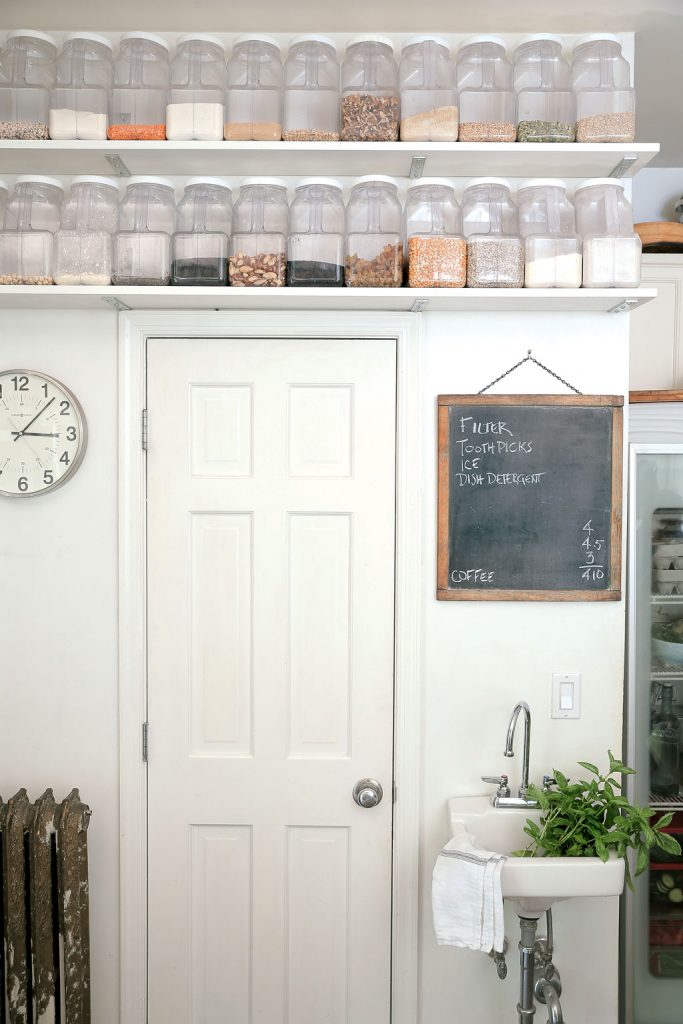 Entertaining tip "Don't underestimate the importance of a good playlist."
Prized kitchen possession "An old wooden rolling pin that belonged to my grandmother."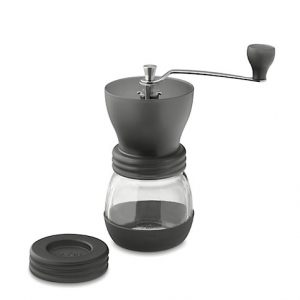 I have been told that a hand grinder produces a smoother, less bitter cup of coffee. Also, it's a quick, pleasant ritual, and I don't miss the morning noise of the electric coffee grinder.
The Entertainer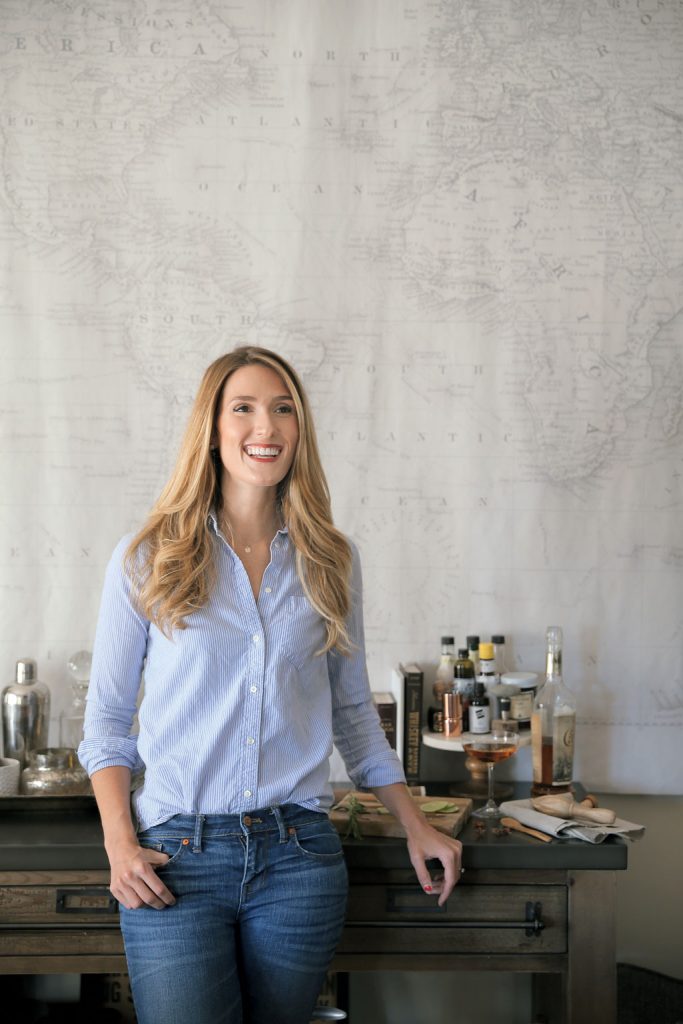 A casual pizza night with friends isn't Jen Olmstead's speed. When she and her husband, Aaron, entertain at their house in Bluemont, Virginia, they go all out: spreads of homemade dishes for all 13 of Aaron's siblings, holiday gatherings for their crew of old college friends, hosting Jen's clients for overnight cooking-and-cocktail-making sessions. (She and business partner Jeffrey Shipley run Tonic Site Shop, a website-design company specializing in creative fields.) Says Jen: "I firmly believe in hospitality."
But seeing their kitchen's potential took serious imagination. The house was formerly owned by a circus clown (yes, really) who kept llamas on the property—and a gallery of clown posters on the living-room wall. The Olmsteads were able to look past those quirks to appreciate the home's 11-foot ceilings and bucolic views. They ripped green laminate countertops out of the kitchen; Carrara marble replaced them. They then painted the cabinets and installed the backsplash themselves, even working through a power outage with a headlamp. As a reward for a job done well, they splurged on a massive Restoration Hardware table for the dining room—perfect for the boisterous meals they're known for.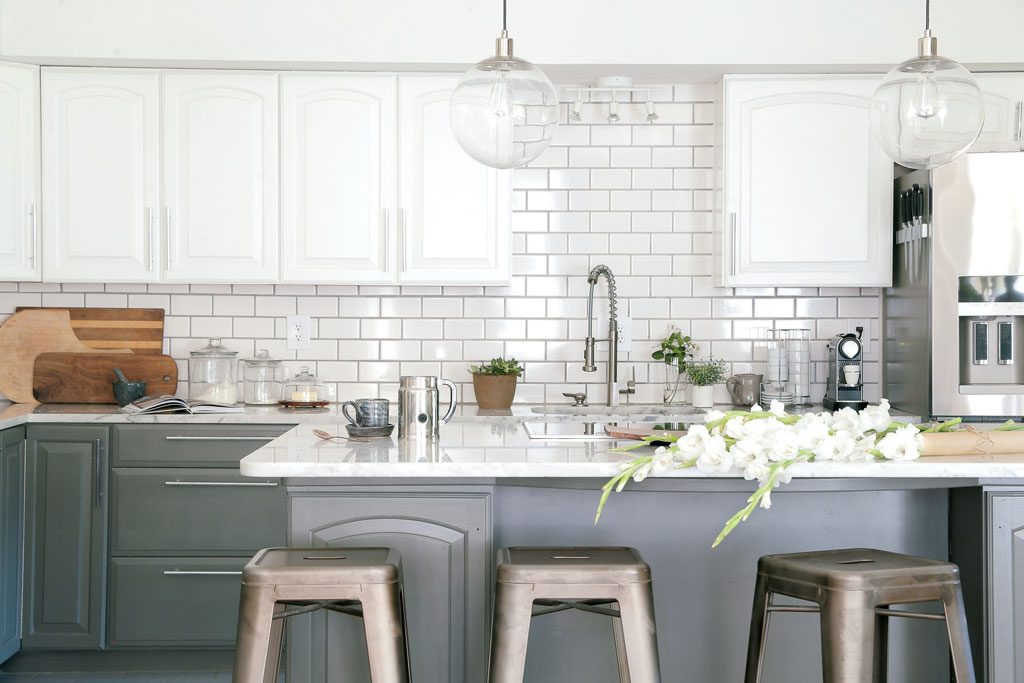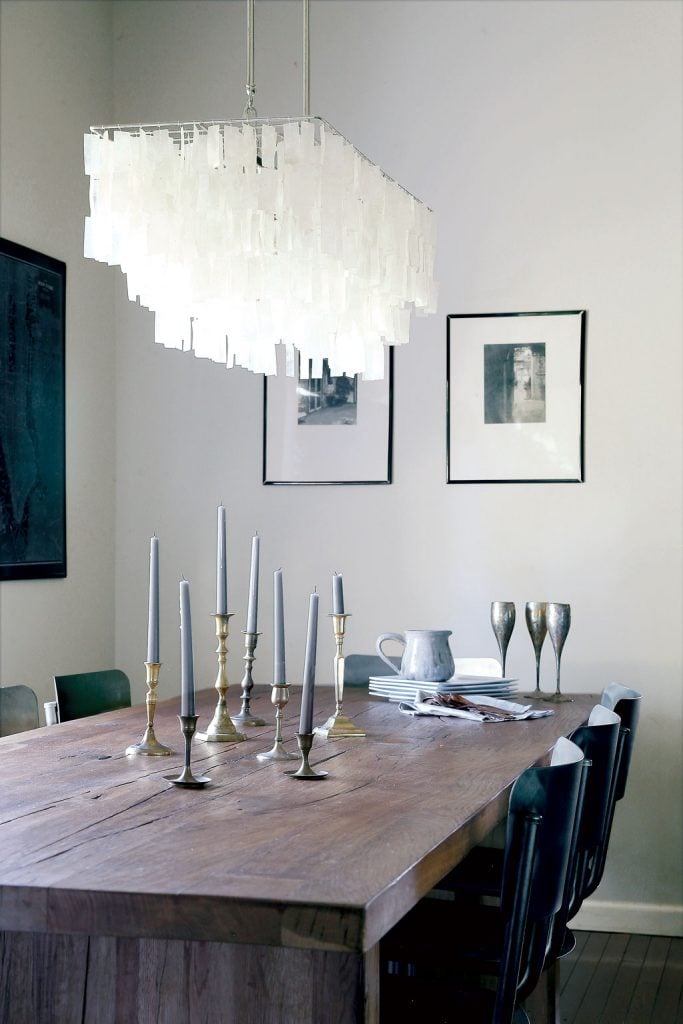 Inside the Kitchen
Best kitchen addition "Our dark-gray lower cabinets."
Entertaining tip "Prep as much as possible the day before, serve everything family-style, and start with a great cocktail."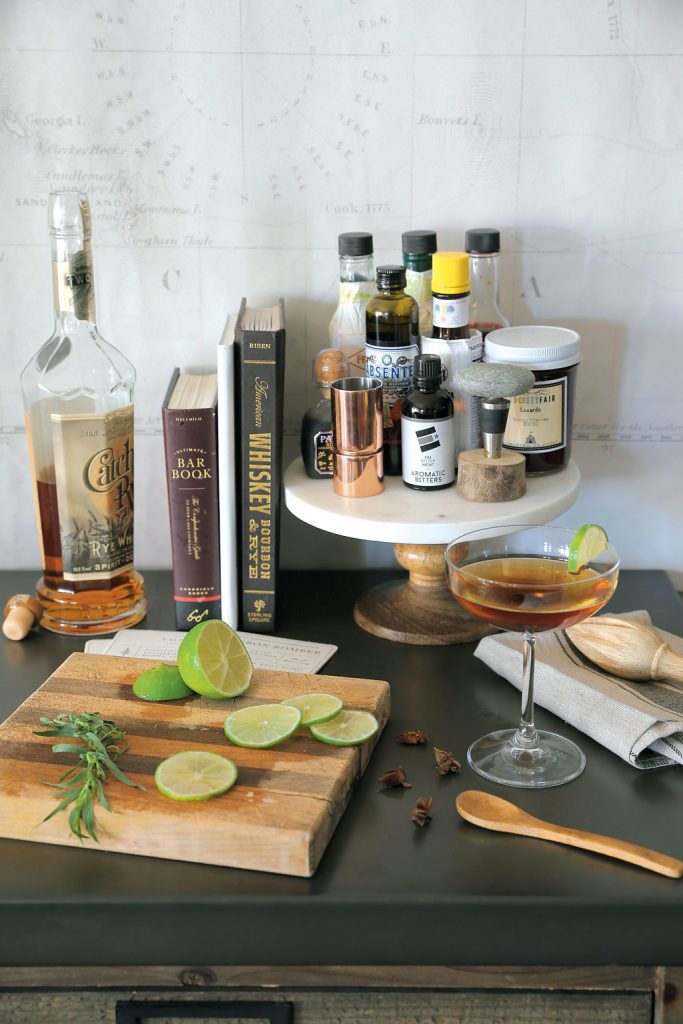 Favorite gadget "Our molcajete—it gets consistent use making the best guacamole ever."
Prized kitchen possession "Carrara-marble countertops."
Food aversion "Beets."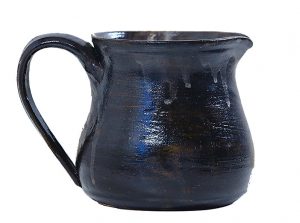 I love the organic texture and imperfect design of the wheel-thrown White Hearth pottery pieces. The impressive part: They're made by my talented 17-year-old sister-in-law.
This article appears in our October 2016 issue of Washingtonian.