Each table at the media reception for Disney on Ice's Follow Your Heart tour at the EagleBank Arena in Fairfax Wednesday night represented a different emotion, a la Inside Out. There was Joy. Sadness. Anger. All were branded with different colors and decorated with crayons and balloons. It felt like one of my cousin's birthday parties, but with a guest list made entirely of fictional characters I'd grown up with.
The first performers I interviewed were Mani Gardner, who's in the ensemble (which means he skates in the group numbers) and Marina Bolam, who plays Snow White. They both said their experiences working with Disney have been "magical." Bolam just started a couple months ago. This is her first tour. She described the transition from competitive skating to Disney on Ice as "taking it to the next level" with her theatrics. How do you learn to be Snow White? Watch the movie over and over. Having trained choreographers of course also helps. This was her first trip to DC, and her favorite part was the Lincoln Memorial.
Gardner has been with Disney for 11 years, meaning he's been on tour for 10-11 months a year. That's more than 110 months on the ice, something like 3,000 days on tour. But the cast is close, and he's got his family travel photos and favorite pillow, so he's used to it. Over the years he's had principal roles as Buzz Lightyear, Peter Pan, and Aladdin. For this show, I saw him skate as a fork in the rendition of Beauty and the Beast's "Be Our Guest." When we spoke, his makeup was better than mine. This was not his first time to DC, but he loves going to the National Mall.
The thing they couldn't say? Anything bad about their experience. Homesickness was the only apparent negative thing when traveling around the world for 80 percent of the year, hitting the ice with the same people every night.
When traveling with the same people in close quarters for most of the year, you get close. Closer than close. Involved. Married, sometimes. Sara Buck-Lalonde, who plays Cinderella, skates with her real life husband as her Prince Charming. Let me repeat, because I didn't believe it when I read it the first time either: Cinderella and Prince Charming are married IRL.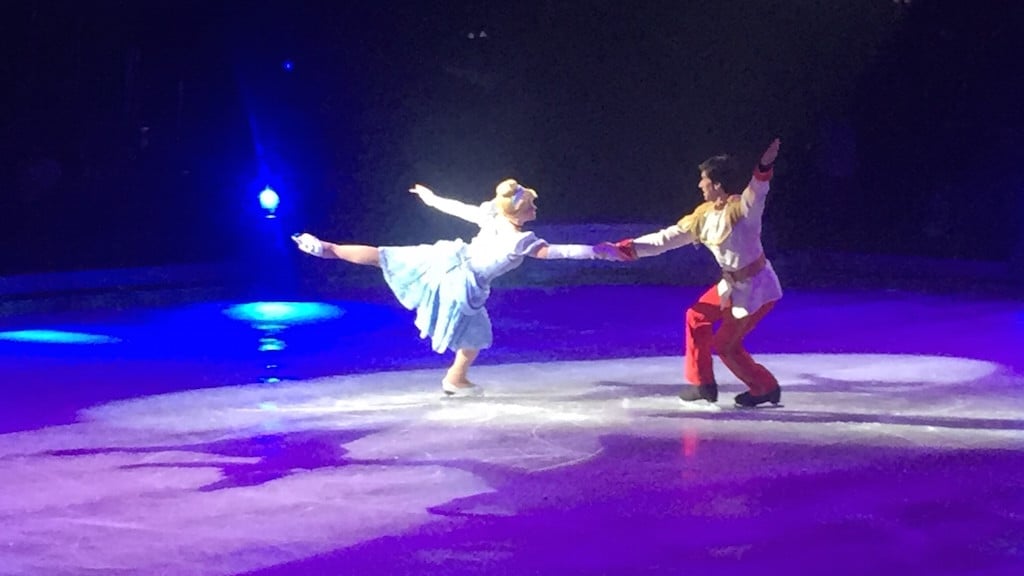 They met on her first day on tour with Disney on Ice though they didn't skate together as partners at first. It took "some convincing" to get Sacha Lalonde to go on a date with her. But patience is a virtue, says Cinderella. Like in the fairytale, real life Cinderella had to wait for her Prince Charming to show up and find her–but show up he did. Lalonde surprised her when he proposed in Bangkok, Thailand, while they were on tour. (They're almost always on tour. They planned their wedding on tour. Thankfully their wedding happened between tours and they had an "Our Wedding" website for it.)
I wonder if they get sick of the cheesiness. She must get tired of repeating this story over and over. But this is a job, like anything else. If they're fighting—yes, she admits to fighting with her Prince Charming—they remain professional so they can present the best, most loving performance for the audience. Their talent comes from athleticism and communication: how best to know your skating partner than to marry him?
I can tell she's a little done with the Cinderella questions but she wasn't even in costume and I had been hoping to get a selfie. Back to Cinderella and Prince Charming. I mean Sara and Sacha. They live out of two suitcases and travel around the world together, skating and sightseeing. This year, they've been on the road since mid-June. As for Washington, she has family here, so it's a nice stop. One of her favorite memories is going to the National Zoo with her friend and her friend's kid, because it was fun "seeing the zoo through a kid's eyes."
Disney on Ice is a family production. Buck-Lalonde said she knows four skaters whose parents skated for Disney. I pictured a family on ice, like a kid playing Simba and parents as Mufasa and Sarabi, but she's not sure if Cinderella and Prince Charming's potential children will do the same.
For the dressed-up kids in the audience, their love is legendary and the performances will be best remembered for the lifts, jumps, and overhead spins. And aerial stunts. Both Ariel and Rapunzel fly in the air in ice skates.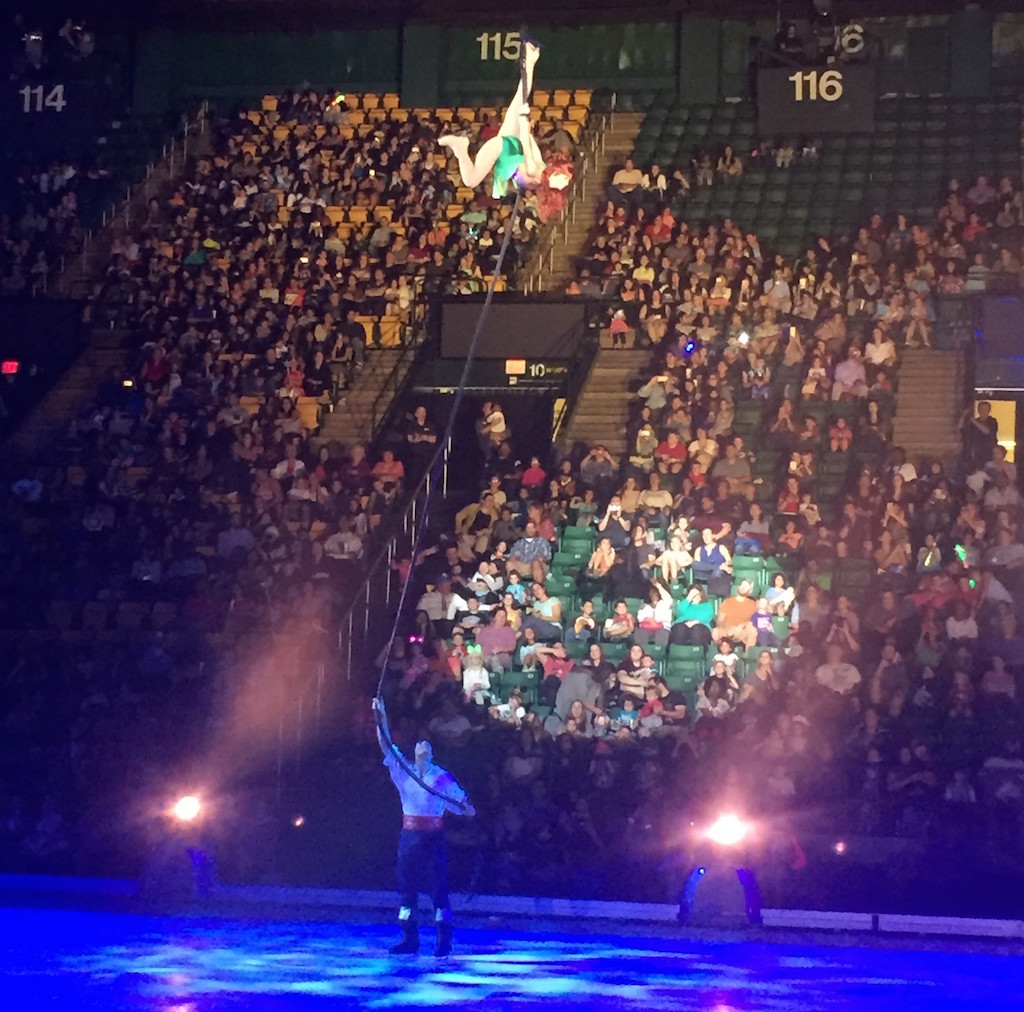 Disney on Ice's Follow Your Heart performance will be at the EagleBank Arena in Fairfax from October 19-October 23 and at the Royal Farms Arena in Baltimore from October 27-October 30. It's the first performance to feature Finding Dory.