Sign-up season has begun for the annual fundraising push by the American Diabetes Association, where the better half of your friends, family, and colleagues act as impromptu recruiters. The idea is for you to sign up to  walk, run, bike–or now, even rappel–your way to a cure.
This year, the American Diabetes Association unrolled Game On Greater Washington, which has taken fitness fundraising to the next level with some pretty wild playthings. As part of the collaboration with the Redskins, the association will host a day of activities at FedEx Field. Food stands, live music, and beautiful balmy autumn weather are all on the agenda, along with many of the festival staples one would expect. The Kids Zone will be a boon to parents, the Health & Wellness Expo is sure to be informative, and football fans may even have the chance to flex their pecs next to Redskins alumni Fred Smoot or Shawn Springs. But the real kicker is the "Get in the Game" MVP section, where guests will have the run of some seriously funky fitness challenge toys, and those who've raised a lot of money will even get the chance to repel down the exterior of FedEx Field. Here are a few of the fitness obstacles, challenges, and inflatable fun-machines we are most excited about playing with this weekend:
Ever had the urge to hop in a giant hamster wheel and run down the track at FedExField? No? Well, now you can people.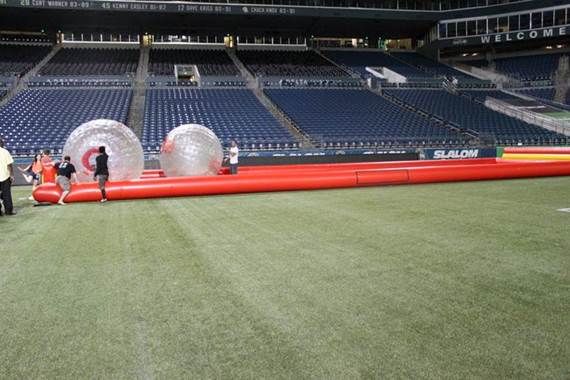 Fans of Ninja Warrior should get in on the Extreme Obstacle Course (XOC) where they can try their hand at everything from trapeze challenges to Devils Steps (that's Ninja Warrior-speak for inverted steps) and a 12-foot warped wall. Former American Ninja Warrior contestant Steven Brickhouse will be on hand to offer tips.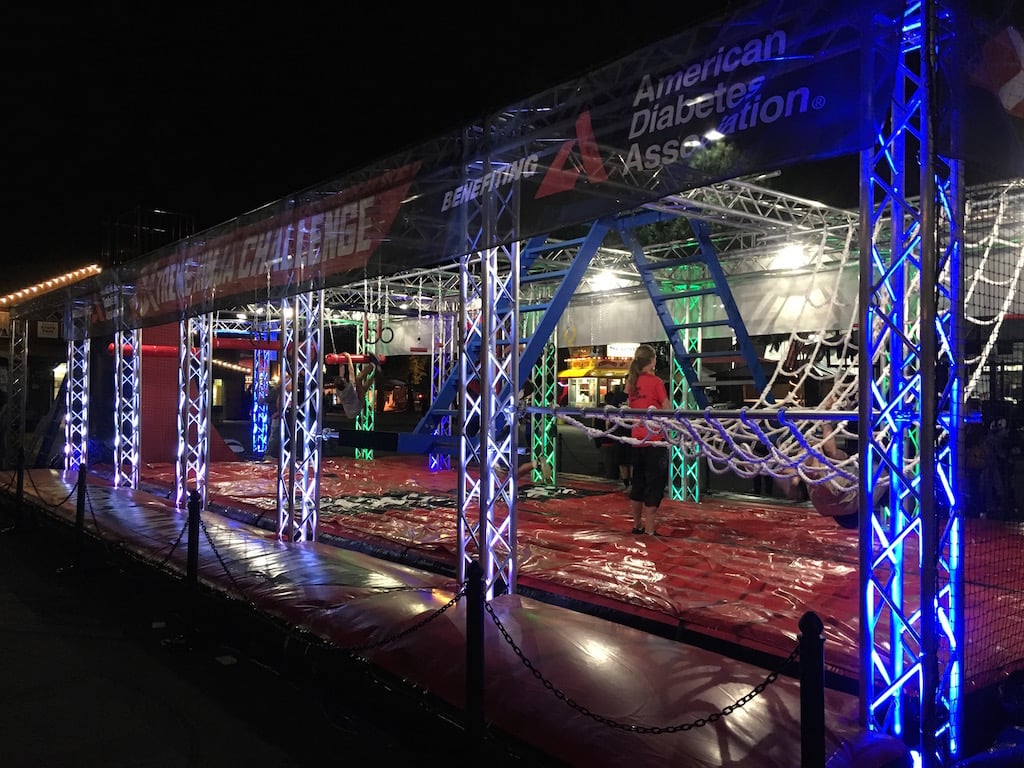 Rock climbers can push their reach on 32' mobile climbing wall.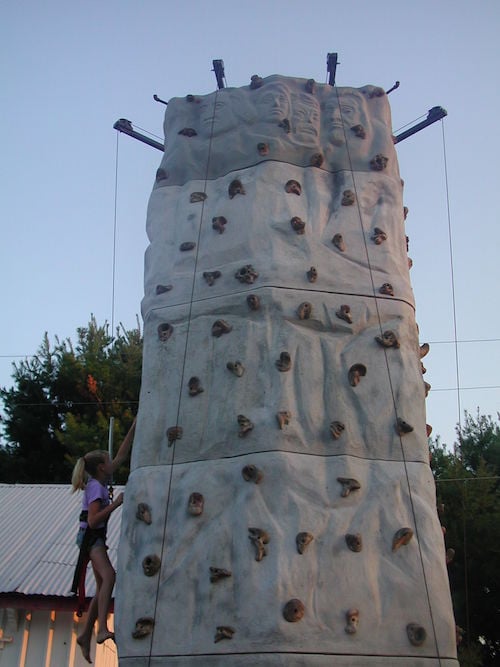 There this large, diaper-looking adult bouncer called the Extreme Air Inline will be available for rides. It hits altitudes of about 25 feet.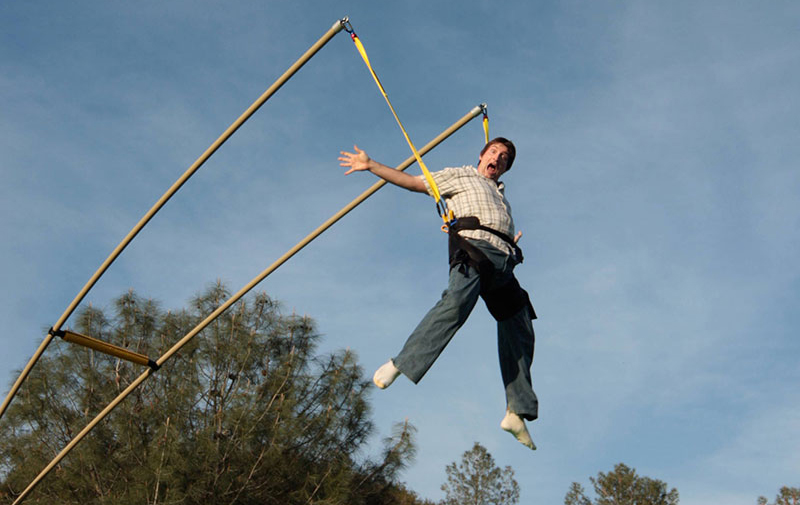 If you played Hungry Hungry Hippos as a child (or an adult, nobody is judging) good news: there is now a giant inflatable game that mimics the concept. Whether you get a real resistance training burn or just end up doubled over in laughter, it's sure to be… some kind of workout.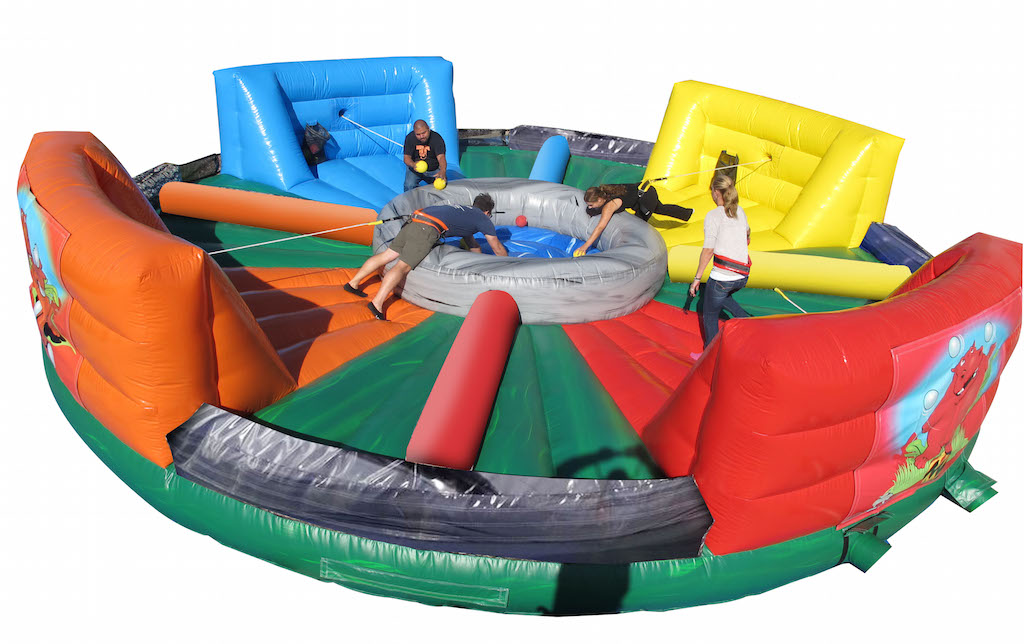 In a football game, the fight to the end zone is brutal. Not so for those soaring over the yard lines from three stories up on a zip-line.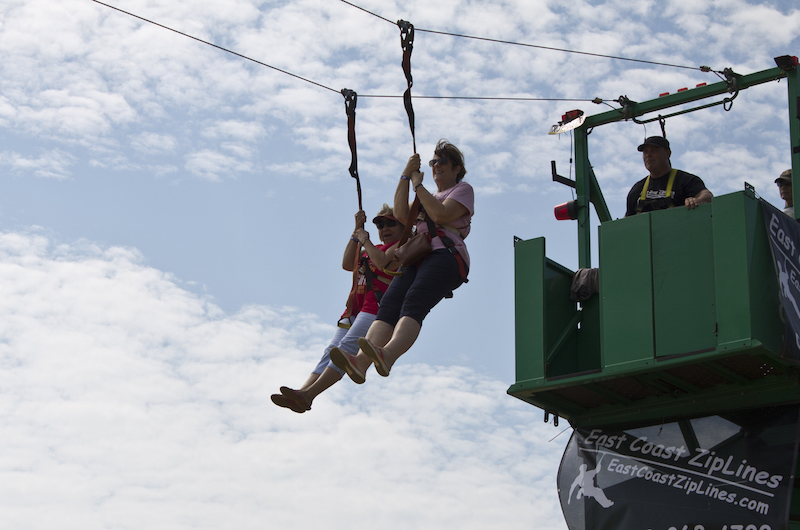 Daredevil participants who manage to raise at least $500 can reserve a time to rappel down the side of the stadium. They will start their epic journey at the roof of FedEx Field and make their way 120 feet down to the sidewalk below.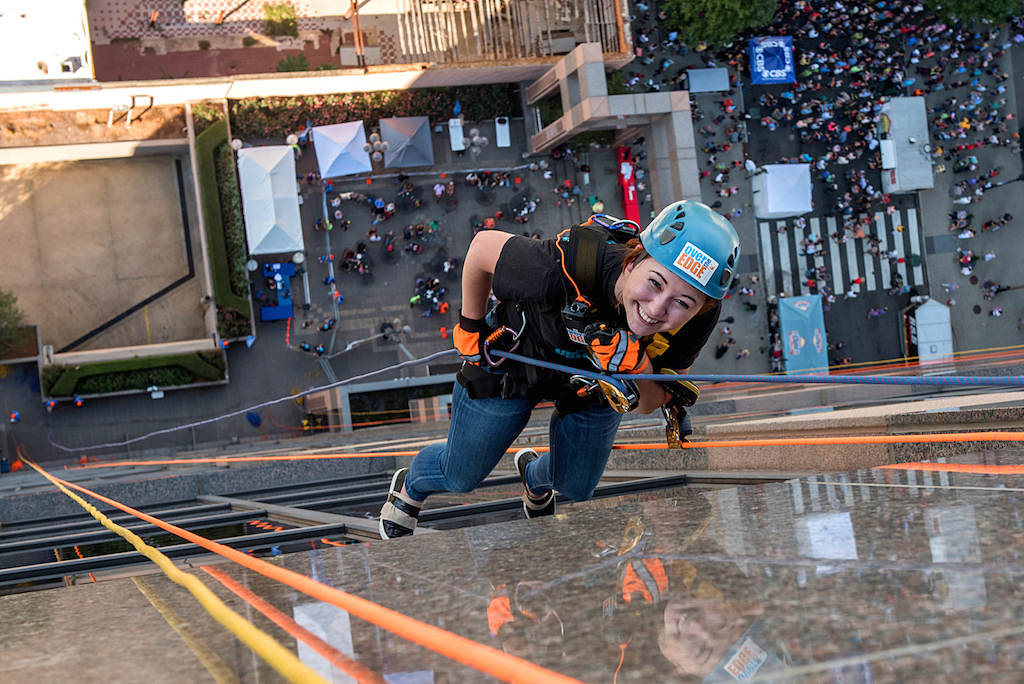 The 95-foot long radical run feels like it's more about general endurance than honing weird muscle groups. For marathoners who lack the niche skills of ninja-warrior competition, be prepared to duck, climb, and slide your way to the end of this inflatable beast.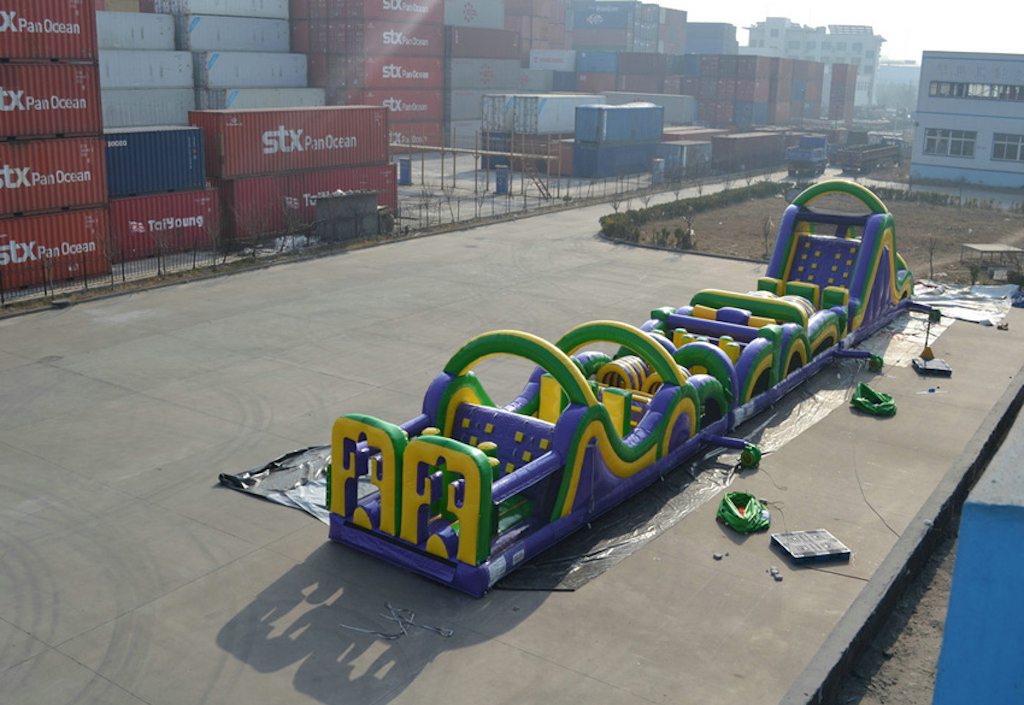 Here's a photo of the big baller. We leave it to you to uncover what challenges it holds.