Our Washingtonian Recommends lists bring you the best places to eat, drink, and be entertained—all selected by Washingtonian editors.
The Cubs buried the curse, and clinched the 2016 World Series. The wait for victory was long—108 years, to be exact—as was the game. Now we're hungry for Italian beef, deep-dish pizza, and other Windy City specialties. Here's where to find them.
Hot Chicago-style sandwiches at Riccordino's
8369 West Main St., Marhsall, Virginia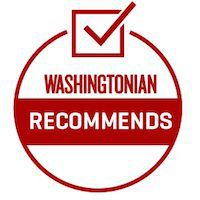 The small town of Marshall, Virginia is a food lover's destination these days, with great options like Red Truck Bakery and the newly-opened Field & Main. The latter operates a Chicago-style sandwich shop that's worth a drive in itself, and in honor of the Cubs, they're giving away free Vienna beef dogs with all the fixings until 5 p.m. on Thursday. Other great options include Italian beef dipped in au jus, homemade sausage and peppers, and tomato-sauced meatball subs–all made with local meats. Note: seating is all outdoors, so call ahead if the weather is iffy.
Deep-dish pies at Pi Pizzeria
7137 Wisconsin Ave., Bethesda
Sure, this chain is based in Missouri, but they serve the kind of deep-dish pies that Chicagoans crave (also: thin, St. Louis-style pizzas). The crust stays crunchy thanks to a light layer of cornmeal—the perfect vehicle for super-chunky tomato sauce, mozzarella, and hearty toppings like sausage, green peppers, mushrooms, and onion.
Chicago dogs (and so much more) at Windy City Red Hots
28 South King St., Leesburg; 20052 Lexington Dr., Ashburn (mobile operation)
Snappy Chicago dogs are a trademark at these eateries from Windy City native Angel Miranda. What started as an Ashburn food truck has grown into a brick-and-mortar space in Leesburg with various dogs (chili-cheese, Polish), pizza puffs, and a killer Italian combo sandwich with beef, sausage, and spicy giardiniera. Look for a new Frederick, Maryland location soon.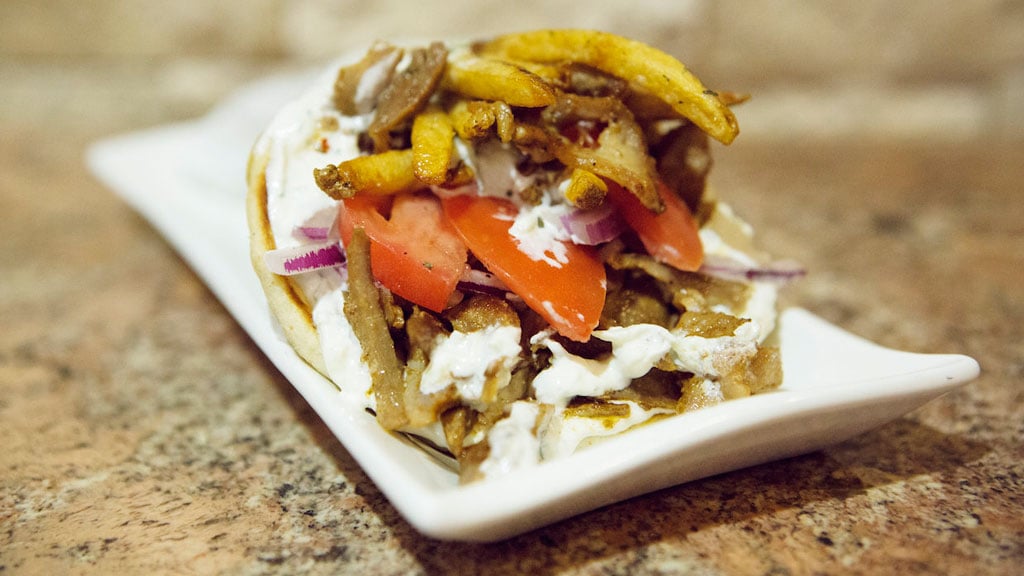 Delicious gyros at Plaka Grill
110 Lawyers Rd., NW, Vienna
Chicagoans know their gyros, and this counter-order Greek spot dishes up the best in Washington. Traditionalists can opt for the "Chicago Gyro," a classic with piles of beef and lamb, lettuce, tomato, onion, and tzatziki. We're partial to the house special, where marinated pork shoulder is stacked on a spit that spins slowly for hours. Not only is the tender meat sublime, but so are the accompaniments: tzatziki, crunchy red onions, and a handful of crispy fries.
Flaming saganaki at Cava Mezze
527 Eighth St., SE; 2940 Clarendon Blvd, Arlington; 9713 Traville Gateway Dr., Rockville
Flaming saganaki was invented in Chicago, and this local Greek chainlet serves a delicious version of the table-side cheese flambée. A block of kefalograviera is doused in brandy, ignited, and served bubbling hot in a cast-iron skillet. No need for pita—crisped edges are better than any bread. 
Deep dish dogs at Ivy and Coney
1537 Seventh St., NW
This neighborhood bar splits its loyalties between Chicago and Detroit—hometowns of the owners—so you'll find tasty eats from both cities. Try the Italian beef sandwich three different ways (we're fans of the extra-juicy "dipped" in au jus), or the deep dish dog—a combo of the two classic dishes that's as indulgent as it sounds.