A new market, bar, and cafe in Van Ness offers groceries, a grain bowl station, beer, and a slushie machine.
Soapstone Market, which opened over the weekend, comes from Broad Branch Market owners John Fielding and Tracy Stannard, but is bigger than their Chevy Chase store. It also aims to be more than a grocery, equipped with an outdoor patio and 14-seat bar where patrons can sip coffee and eat breakfast sandwiches in the morning, and then drink an IPA and chow down on fried chicken come evening.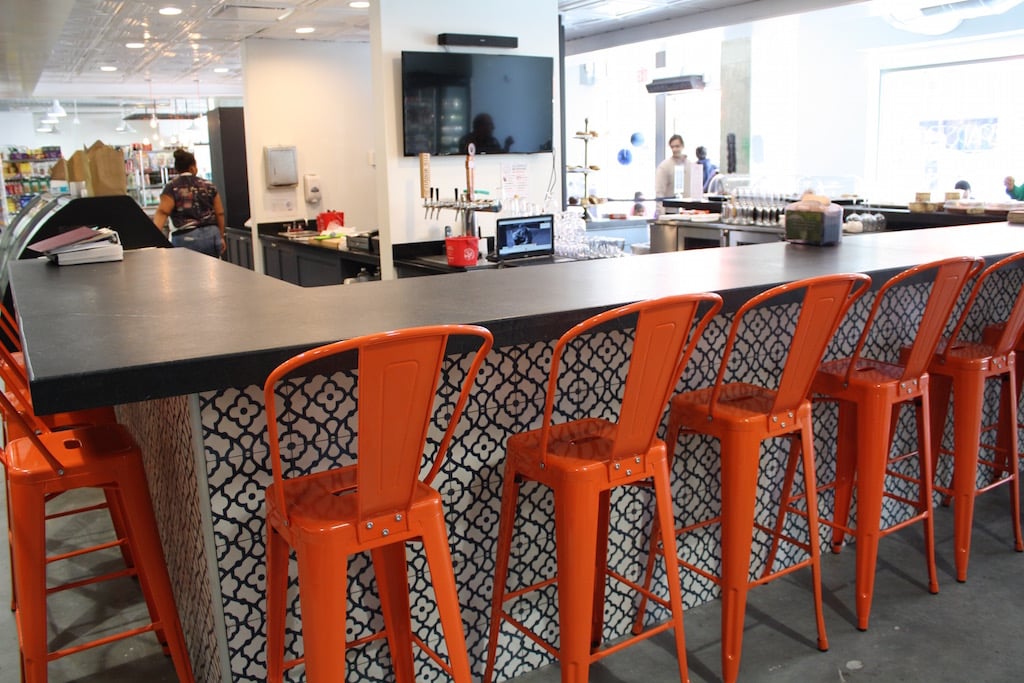 Located at the base of a new apartment building on Connecticut Avenue, Northwest, Soapstone offers all the basics: pantry staples, produce, a meat counter, fish counter, cheeses and charcuterie, wine, beer, and fresh flowers.
Anyone with a sweet tooth will appreciate a corner of the store dedicated to candy and sundae ingredients, plus "Slush Puppie" machines turning out cherry, blue raspberry, and mango drinks.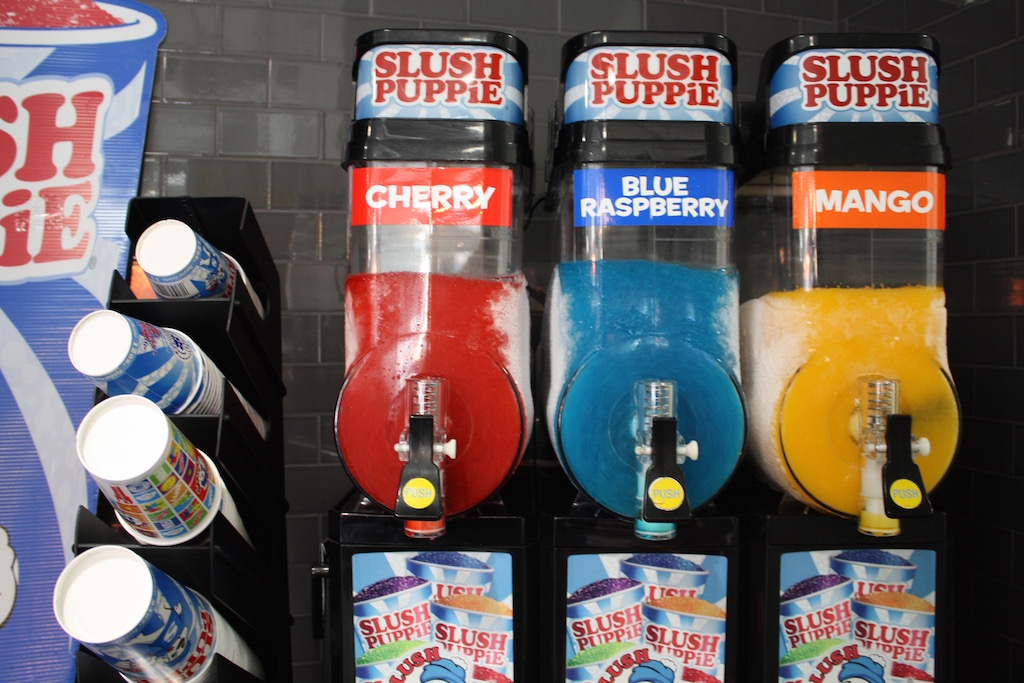 A display case shows off apple caramel mini pies, lemon buttermilk cupcakes, and pumpkin cheesecake. On the healthier end of the spectrum, the prepared foods section features various salads, sides, sandwiches, and soups made in-house. (Sushi is coming soon.)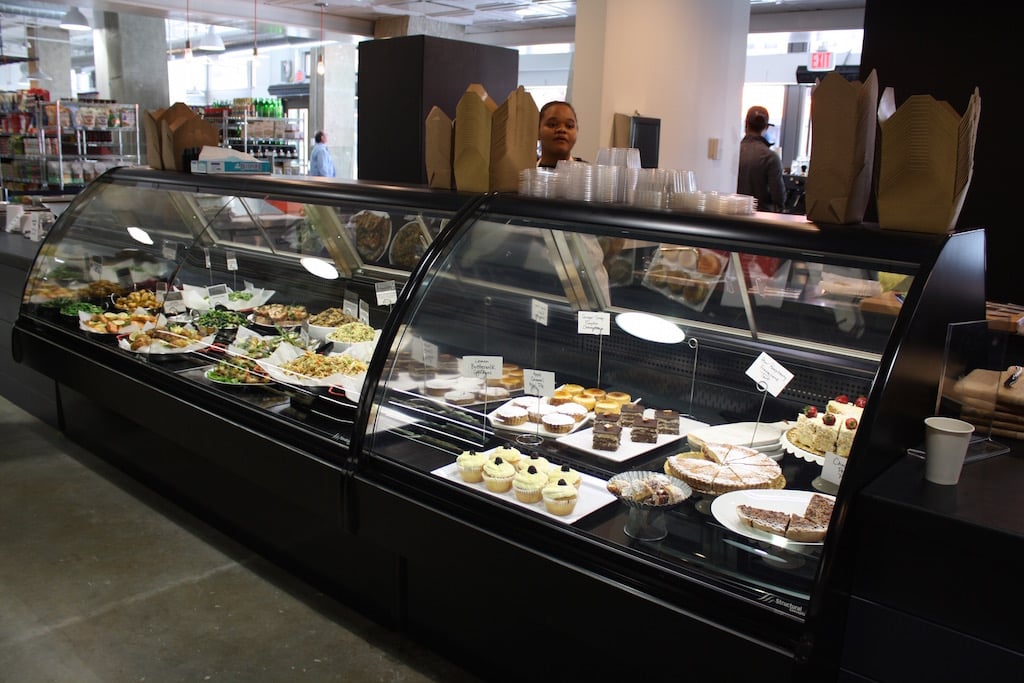 An espresso bar supplies coffee and baked goods, while hot cereals and Bullfrog Bagel sandwiches are also available in the mornings. Coming soon: a station where you can build your own grain or salad bowl. It aims to be "somewhere between a Sweetgreen and a Cava," Fielding says. A casual dinner menu with a Southern bent will launch in the next few weeks.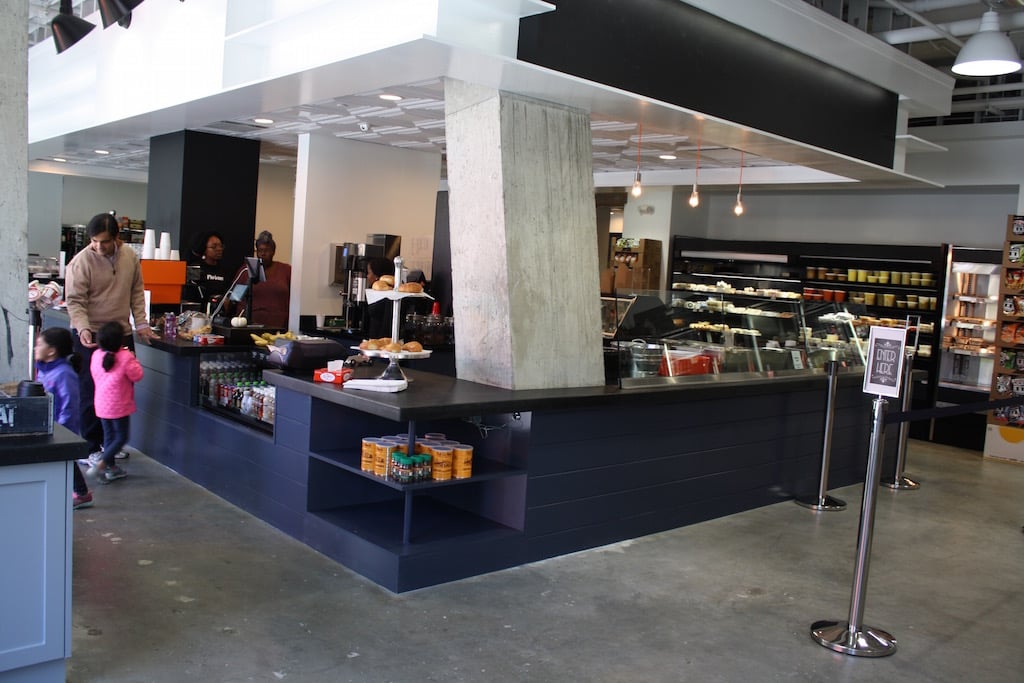 While you'll find a handful of local products from the likes of Ivy City Smokehouse and baked goods purveyor Pollystyle, Fielding says that's not the focus.
"We don't want to be this hoity-toity upscale market," he says. "We want to be the perfect mix of an old-school market updated with some modern tastes and flavors, but still keeping that price point pretty moderate."
While there is a Giant a couple blocks away, Fielding hopes his shop will be a little bit more like the neighbor whose door you knock on for a cup of sugar. "If you came and were like, 'I need saffron," I'd be like, 'I have some in the kitchen. I'll figure out a way to give you some.'"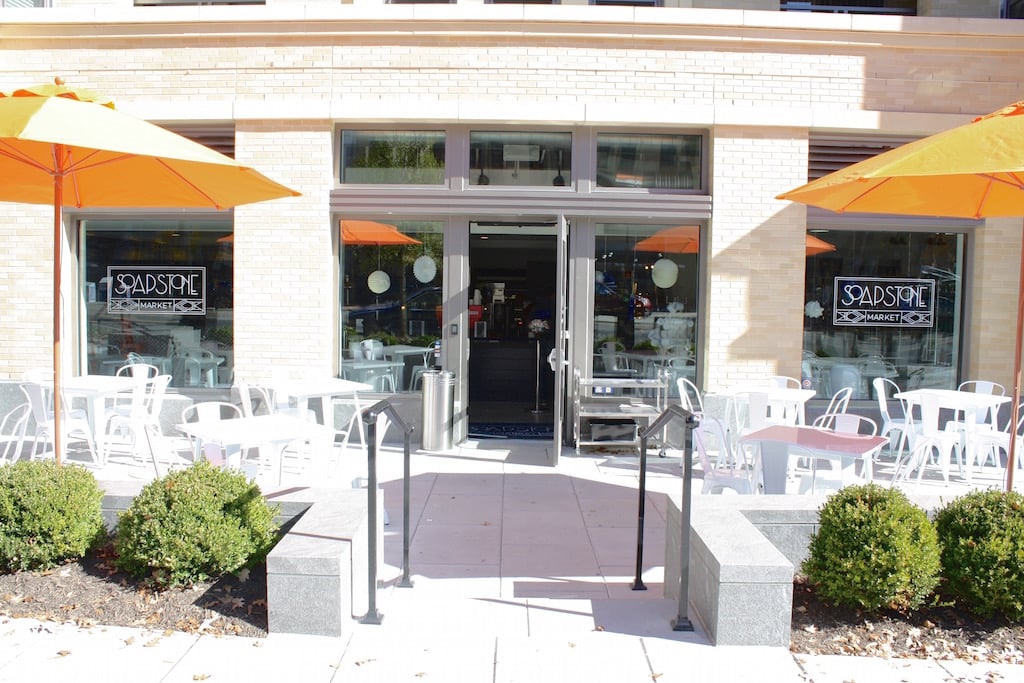 Soapstone Market. 4465 Connecticut Ave., NW. Open daily from 7 am to 10 pm. (Hours may be shorter this first week.)