If you are a diamond lover, you are in luck for the next three months.
The Foxfire diamond is the largest uncut diamond ever found in North America, and it will be displayed to the public for the first time on Friday at the National Museum of Natural History.
Here are all the facts you need to know about this diamond.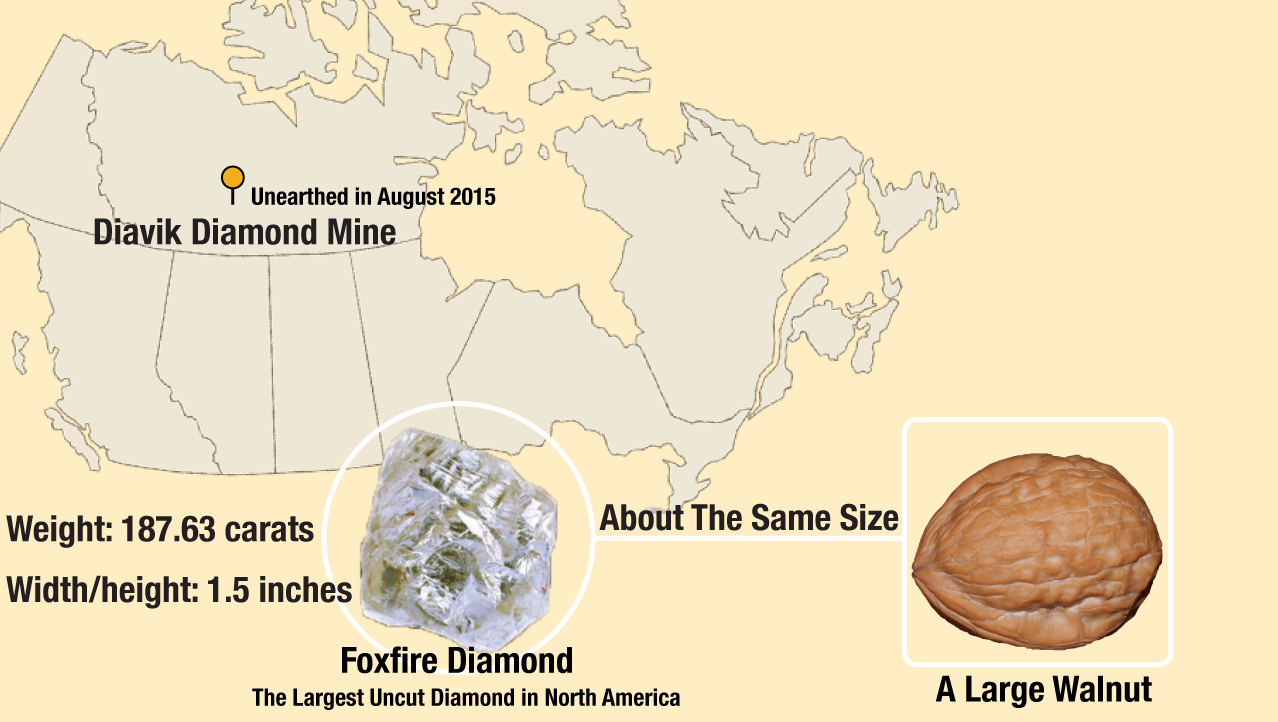 The Foxfire will be on display from November 17 to February 16, 2017. The museum is open daily from 10 am to 5:30 pm, except on December 25. Admission is free.