For many Washingtonians, every flight purchase is a conundrum amounting to price versus convenience. Not so for the denizens of Capitol Hill.
It takes a minute to spot Congressman Mark Walker jogging down the Capitol steps. His navy suit blurs against all the others rushing down to the plaza and into a waiting car. It's Friday afternoon, final votes have been cast, and Congress is headed home.
For Walker, that's Greensboro, North Carolina, via the 1:55 pm direct flight out of DCA. His airport routine begins as a case study in ease: His scheduler has spent days tracking the flight, communicating with American Airlines' congressional liaison to make sure that all is on schedule, arranging a backup flight out of Dulles in case all is not. Walker's black leather carry-on and briefcase are stowed in the car owned by his staff assistant, who's idling on the plaza ready to scoop Walker up the moment he descends those stairs.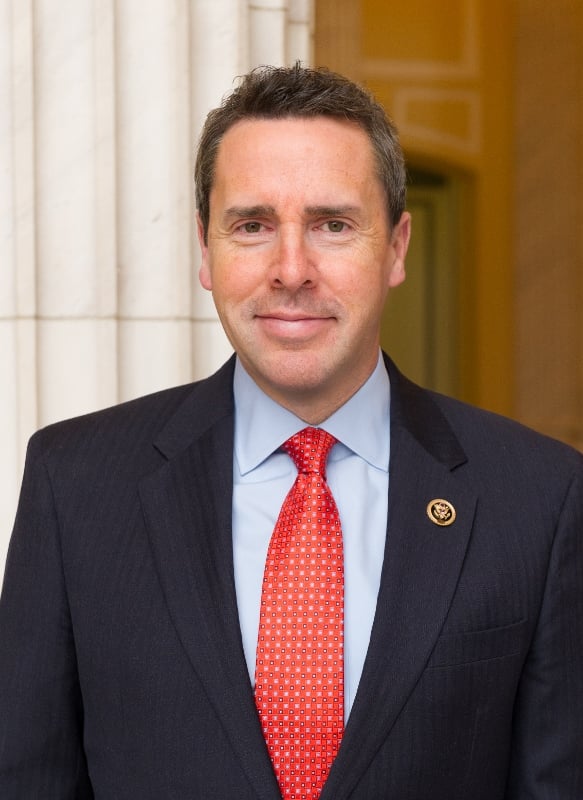 On a sunny September afternoon like today, there's a touch of glamour in the image of lawmakers leaving the House chamber, shades on, gliding into their chauffeured ride. But after he does just that, Walker laughs and warns with a soft Southern drawl, "That's about as luxurious as it gets."
The only real perks for members of Congress these days are TSA PreCheck and free overnight parking at Reagan—but most don't have cars anyway. Walker, who flies roughly 40 weeks a year, knows not to take that PreCheck status for granted, especially when votes run overtime. (He's had to take his Dulles backup three times—"Not ideal," he says.)
Today, Walker is well ahead of schedule. His assistant has made the trip in a speedy ten minutes. With about 40 minutes to kill before takeoff, he might head into the small room for Congress members near his gate to catch up on work. But if images of the Admirals Club come to mind, try again: "There're some tables and chairs," Walker says with a shrug. "And, hey, if we're lucky, they might give us some bottles of water."

This article appears in the November 2016 issue of Washingtonian.