Sauces, spices, and smokers get a lot of attention when it comes to barbecue. But an important variable that no one talks as much about? The wood.
In his previous gig at DCity Smokehouse, pit master Rob Sonderman stuck to hickory or red oak and cherry in his smoker. But at his new barbecue joint Federalist Pig (opening in Adams Morgan on Friday), he's experimenting with atypical tree logs, including pear, persimmon, and honey locust. Every week or so, he'll pair a different nut and fruit wood until he settles on a signature flavor.
"Everything definitely has a slightly different aroma and flavor profile," Sonderman says. "Wood is definitely like a spice."
At Federalist Pig, Sonderman has partnered with Steve Salis, co-founder and former chief executive of &pizza (who also recently took over Kramerbooks). Salis decided he wanted to go into business with the pit master having barely tried his barbecue.
"I just knew," Salis says. "I've always had kind of an intuition, whether it's picking locations for businesses or making bets on people."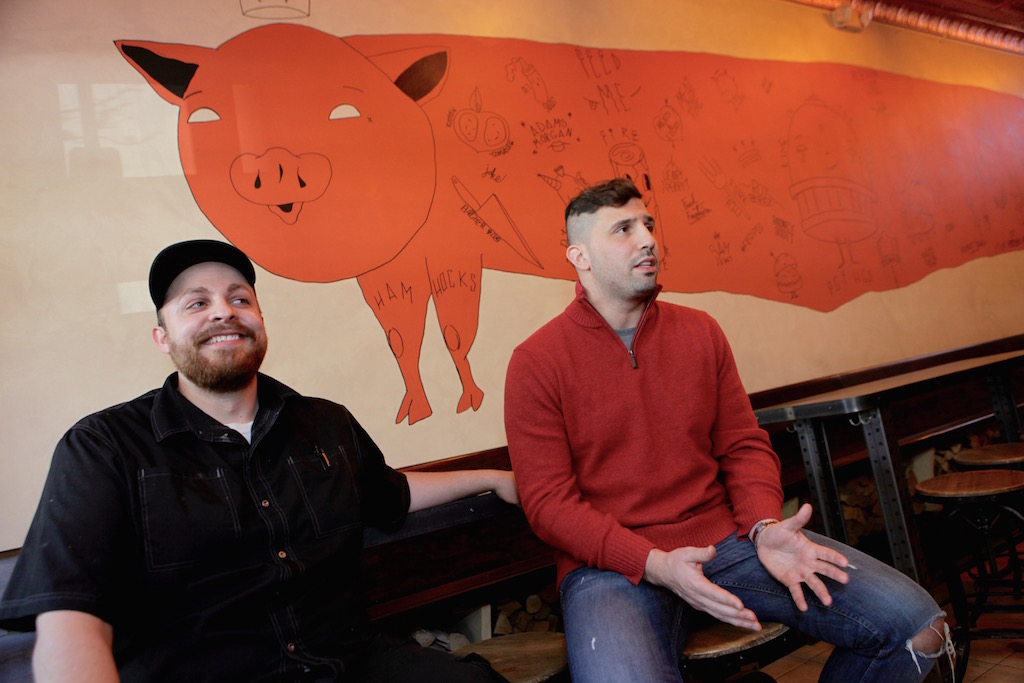 Meanwhile, Sonderman was looking to move on from DCity Smokehouse. At one point, he even considered opening a barbecue joint with some buddies in Dallas.
"The business side of the relationship was suffering at DCity," Sonderman says. "It's unfortunate that it got in the way of the awesome food that I felt that we were doing there."
Sonderman is trying to make his menu at Federalist Pig as different as possible from DCity Smokehouse (which is temporarily closed while preparing to open in a larger location) while still keeping what made his barbecue so popular. That's been a challenge. He says some of his original recipes were pretty close to perfect, and that it's been hard to reinvent them.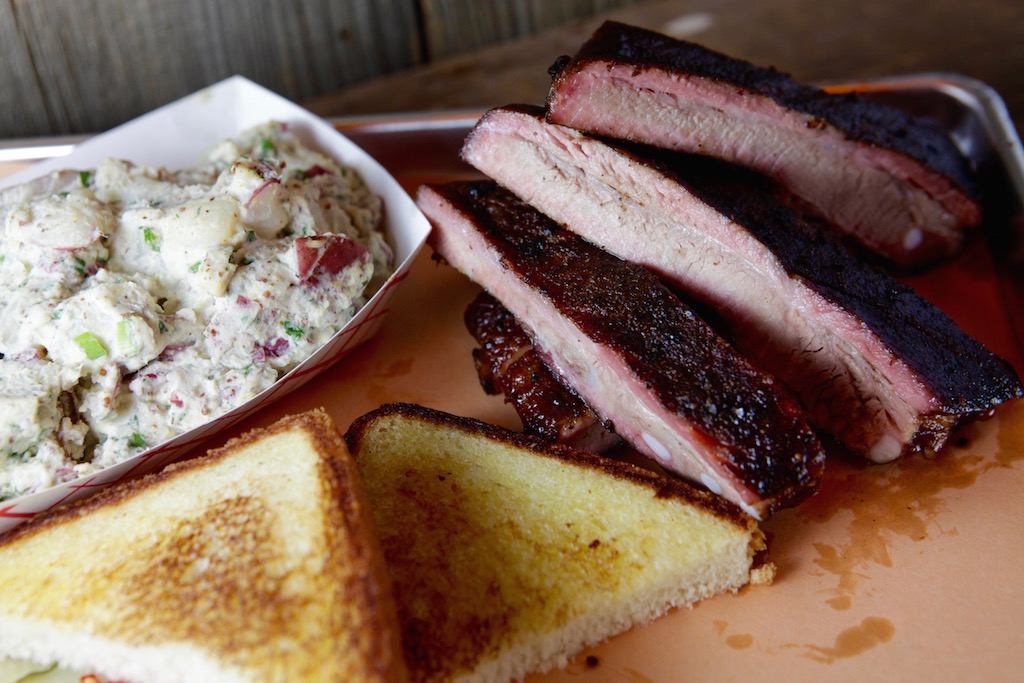 He's tweaked his popular pork belly, smoked turkey, and avocado sandwich, as well as a brisket sandwich with crispy onions, pickles, and barbecue sauce. The meats themselves—brisket, ribs, pork shoulder, turkey, wings—can only be so different, but the dry-rubs and preparations are new. Although he's a meat purist, Sonderman also has a slew of new sauce recipes, including mustard, Carolina vinegar, blue cheese, and hot sauces.
Sonderman is looking to appeal to vegetarians by smoking jackfruit, which has a fibrous meat-like texture. So far, though, he's had trouble finding fresh fruits. In the meantime, he's making dry-rubbed, smoked, and glazed tofu. All of the sides are also vegetarian: chipotle garlic green beans, crispy brussels sprouts, mac and cheese, potato salad, and more.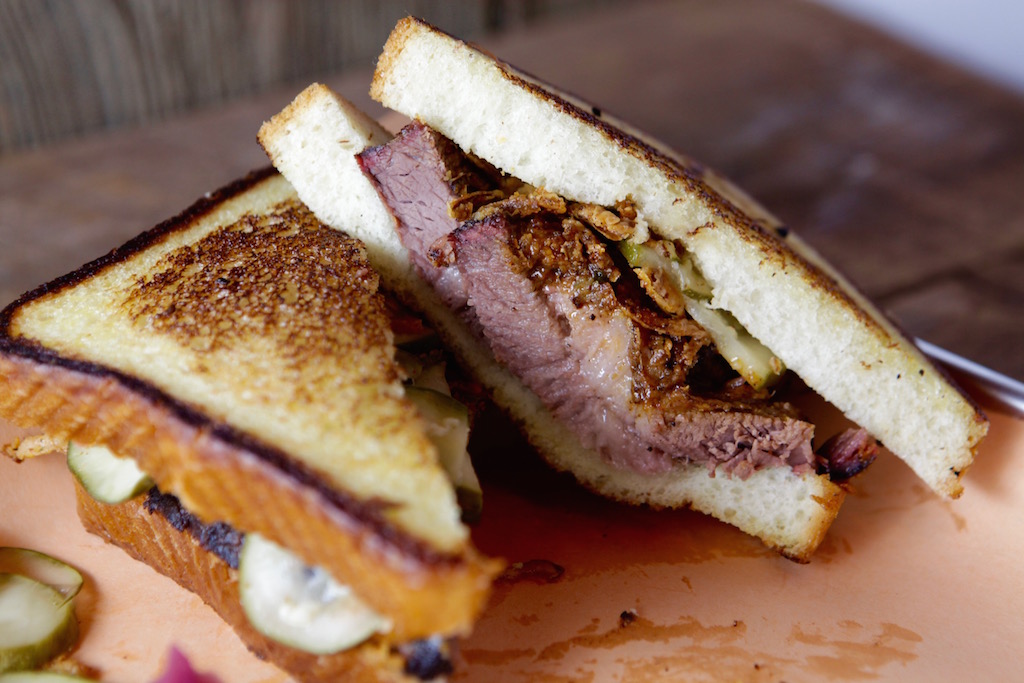 Federalist doesn't have a liquor license yet, but they're hoping to secure one by mid-January so they can serve craft beers and ciders.
The space itself, previously Döner Bistro, is small–though it's decorated with a giant mural of a pig by local artist Kelly Towles that spans the wall. (The restaurant's mural came before the name.) Reclaimed church pews are used for seating. Under them? That's where Sonderman stores his wood.
"Maybe I'll come up and grab a log from under there while you're in the middle of dinner just to keep the fire stoked on the smoker," he says.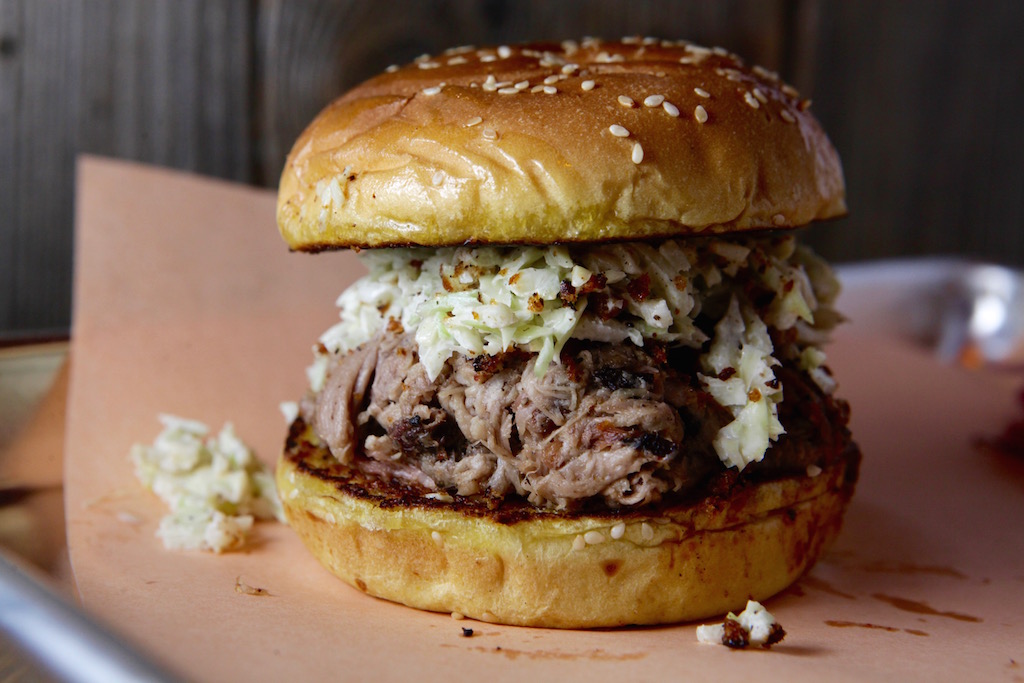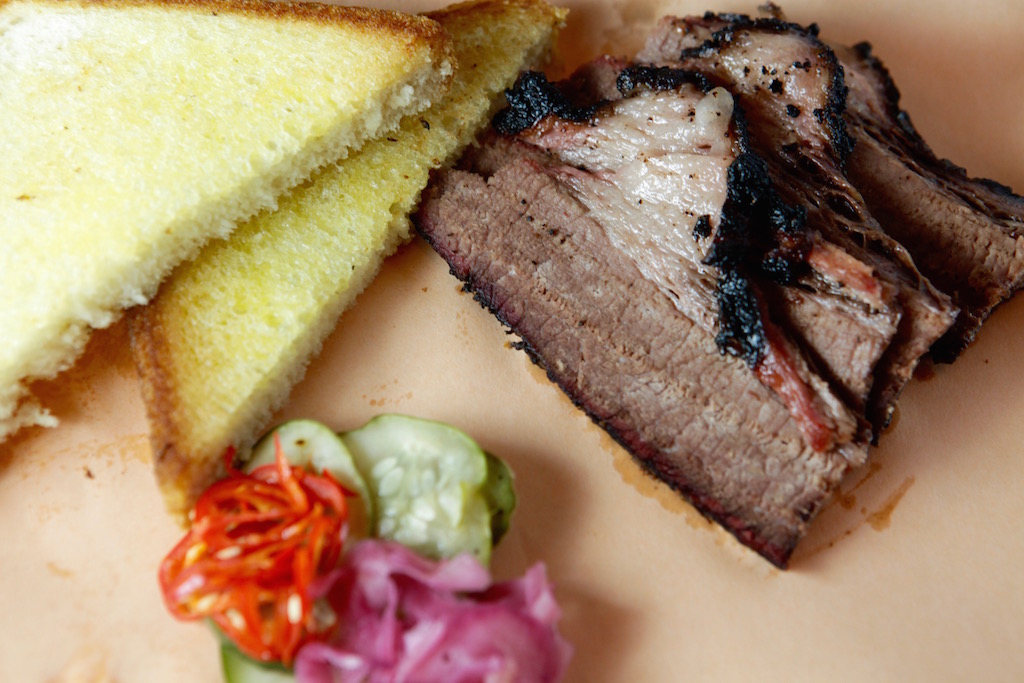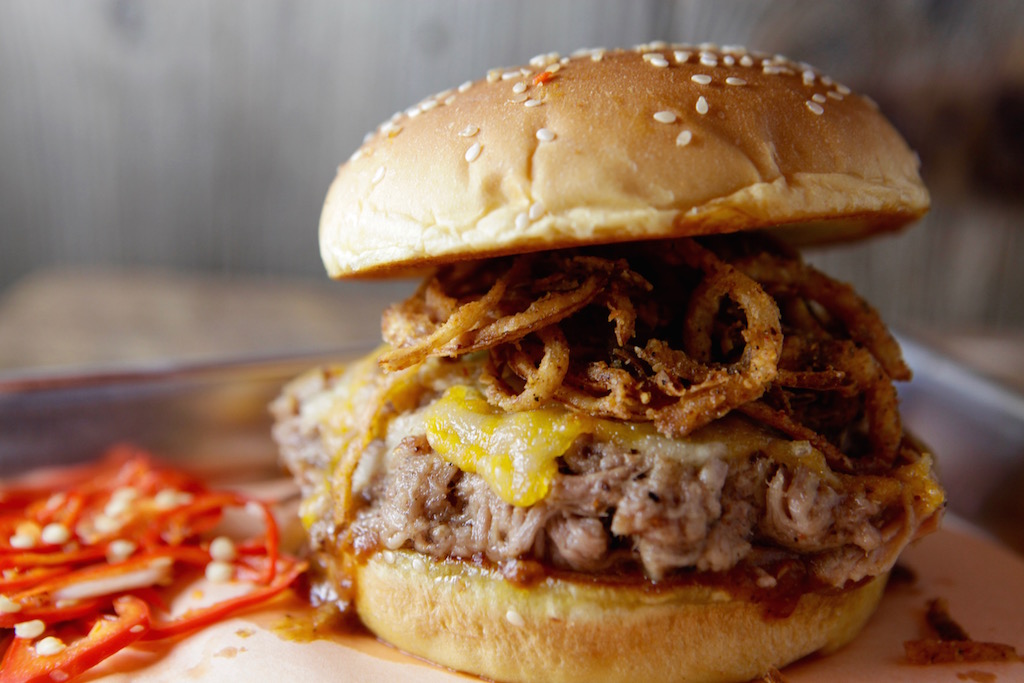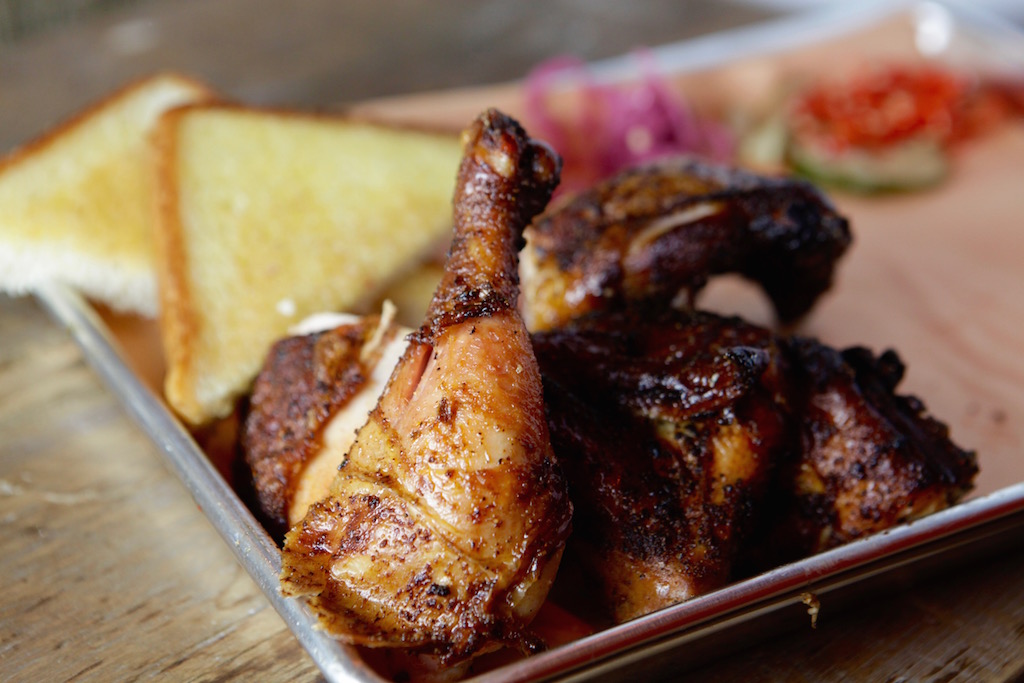 Federalist Pig. 1654 Columbia Road, NW. Open Wednesday through Friday from 5 to 10 p.m., Saturday and Sunday from 12 to 10 p.m. Closed Monday and Tuesday.