Wandering the streets of Prague, Aaron Pomerantz spied a large, post-Impressionist oil painting through a gallery window. "I walked in, and I loved it," he says. Pomerantz bought it on the spot for about $4,500, the first significant piece of art he ever owned.
Over the next 20 years, the painting migrated to a location decidedly more bourgeois than the emerging post-communist-art hot spot that was 1990s Prague: a living room in upper Northwest DC, where space comes at such a premium that Pomerantz had, in fact, run out of it.
His art collection, by then numbering nearly 600 original works, had taken over the 18-foot-wide Tenleytown rowhouse he shares with his wife. It was stacked up under beds and in closets and also filled the couple's second residence in Miami. The solution was obvious: build a gallery in the yard.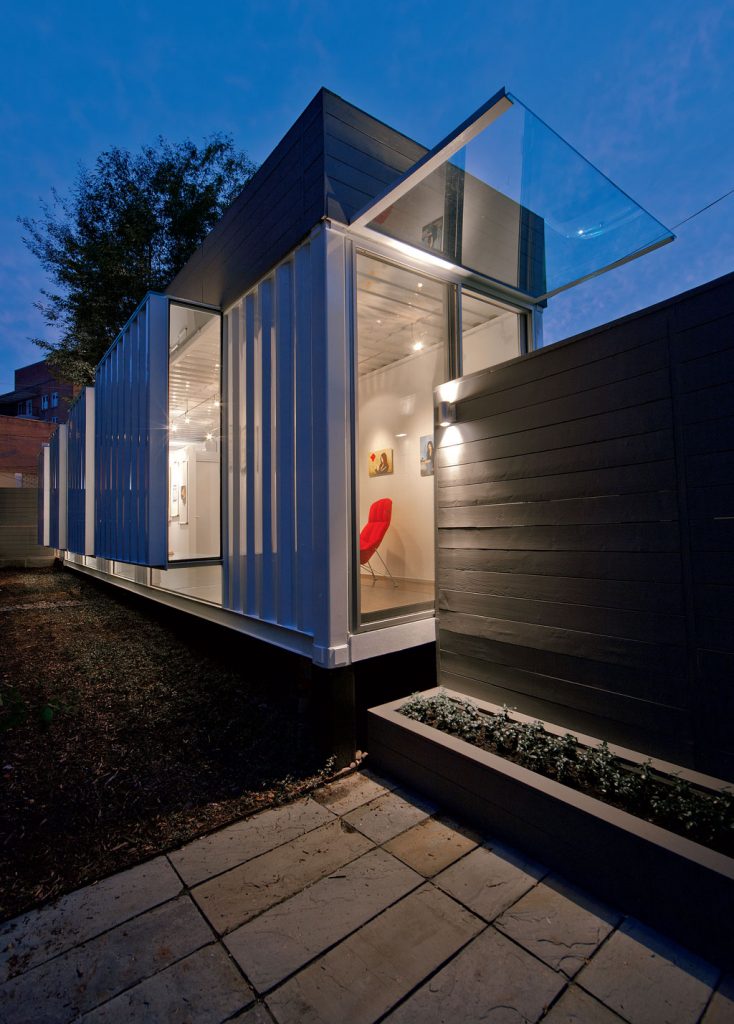 Out back, a white shipping container, tricked out with glass panels and an elevated walkway connecting it to the house, consumes what remained of the lot. Bright lights, trained on the art hung inside, make the container look as if it's glowing.
Though his father was a sculptor, Pomerantz himself is not an artist, just an extremely devoted fan. He works in commercial real estate for Cushman & Wakefield. When he decided to build the gallery, Pomerantz had trouble finding an architect enthusiastic about tackling such a small project that would nonetheless require pulling permits. Then one morning, he came across a news story about Travis Price, an architect who was designing a building out of shipping containers.
"I called him at 7:30 in the morning, and he was there," says Pomerantz. "Within something like 24 hours, we had a contract signed."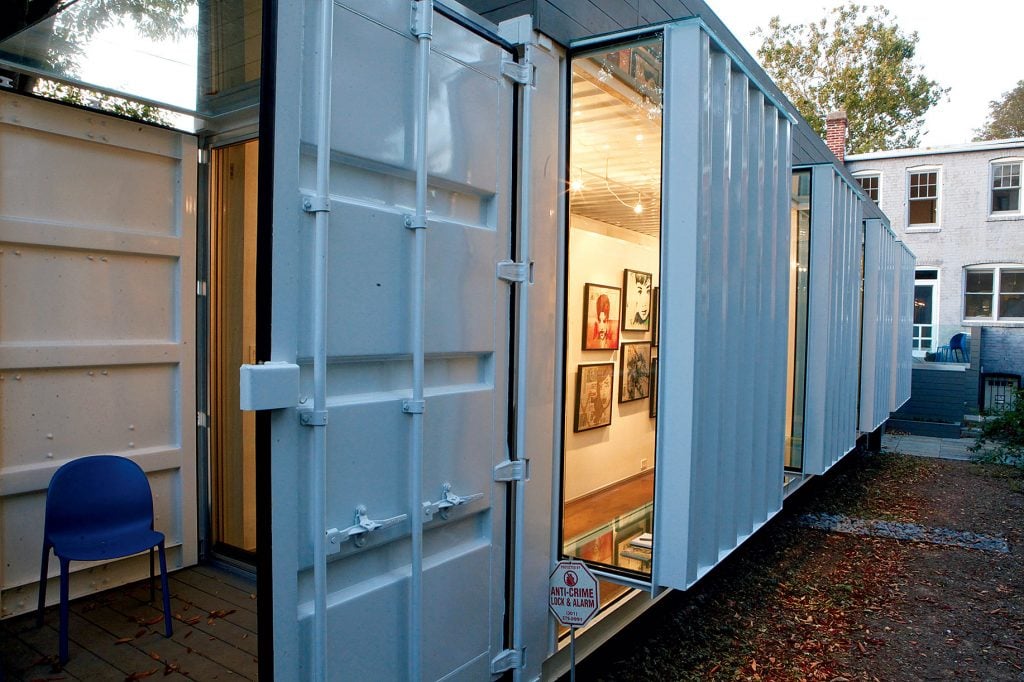 Zoning rules mandated that his gallery be no larger than 320.8 square feet. A single container is 320 square feet—almost a perfect fit. At $4,500, the container was one of the cheapest parts of the project; Pomerantz says the custom glass was considerably more.
The gallery was completed in April. Pomerantz hangs pieces of his own collection there but also uses it to display the work of artist friends, hosting parties in the space to give them exposure.
Of course, this is the kind of thing that might go over better in Bohemia than in Tenleytown, where some neighbors have complained that the container is too modern for a street of century-old rowhouses. But Pomerantz considers the structure itself a work of art. And seems to like the idea that it stirs up conversation.
This article appears in the December 2016 issue of Washingtonian.