A Wrigleyville Vibe for Nats Park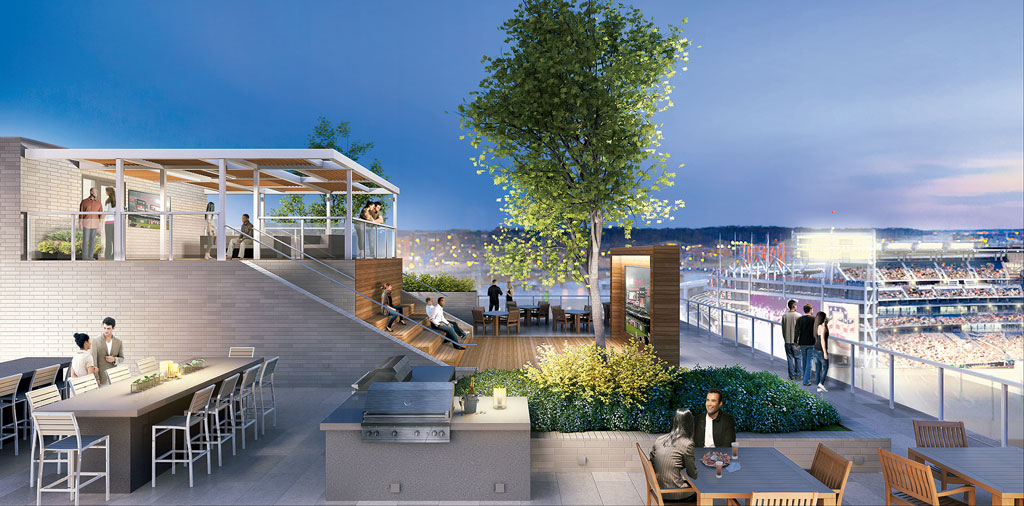 It's impossible to replicate the charming brownstones, with roof-top bleachers of fans, that surround the Cubs' home turf. These two apartment buildings opening near Nats Park are pretty cool nonetheless. Residents will move into 325-unit F1rst by April. Ignore the annoying spelling: Come baseball sea-son, they'll enjoy rooftop stadium seating that overlooks the field. Another building with views into the park—1221 Van, with 291 apartments—will finish by year's end.
An Updated West End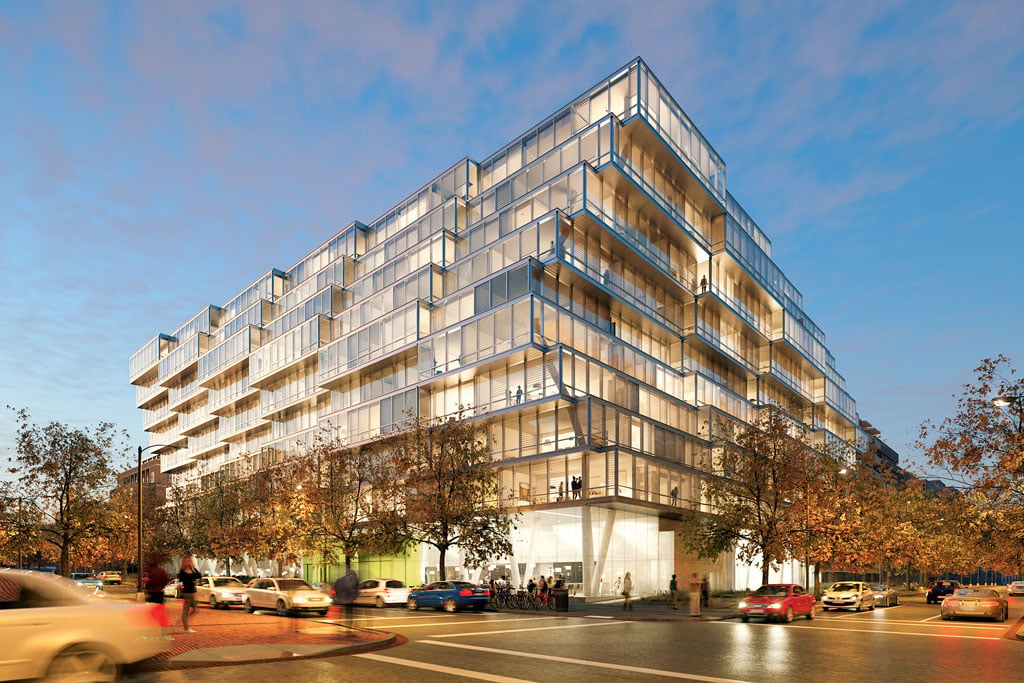 The sleek fire station and library coming to this ritzy DC neighborhood in 2017 veer dramatically from how you'd traditionally imagine such community staples. Fifty-five units of affordable housing (for residents earning no more than 60 percent of area median income) will sit above the fire station, while the 21,000-square-foot library will be part of a luxe condo project, the Westlight. Both buildings are slated to be done by summer.
The Southwest Waterfront Is Reborn

Three acts of Congress and more than a decade of planning and construction later, an end is finally in sight for the first phase of the Wharf. When it opens in October, the overhauled half mile of riverfront will include four residential buildings, two office towers, three hotels, a 6,000-seat concert hall, 25 restaurants (read about two of them on page 181), water taxis, and four piers. Phase two, stretching another half mile, won't wrap up until 2021.
Green Space for NoMa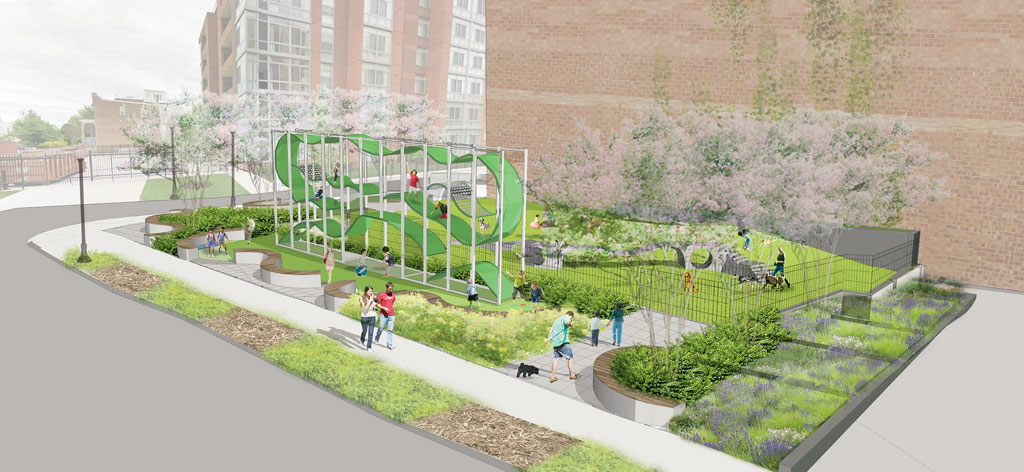 Ride into this fledgling DC neighborhood on the Red Line and you're greeted by blocks of glassy new buildings. Adding parks could go a long way toward warming up the place, and NoMa is on track to get its first green space by fall. The parcel at Third and L streets, Northeast, is modest, but planners are packing in an off-leash area for dogs and a vertical playground called a Wallholla, made in the Netherlands and one of only five in the United States.
The Union Market District Emerges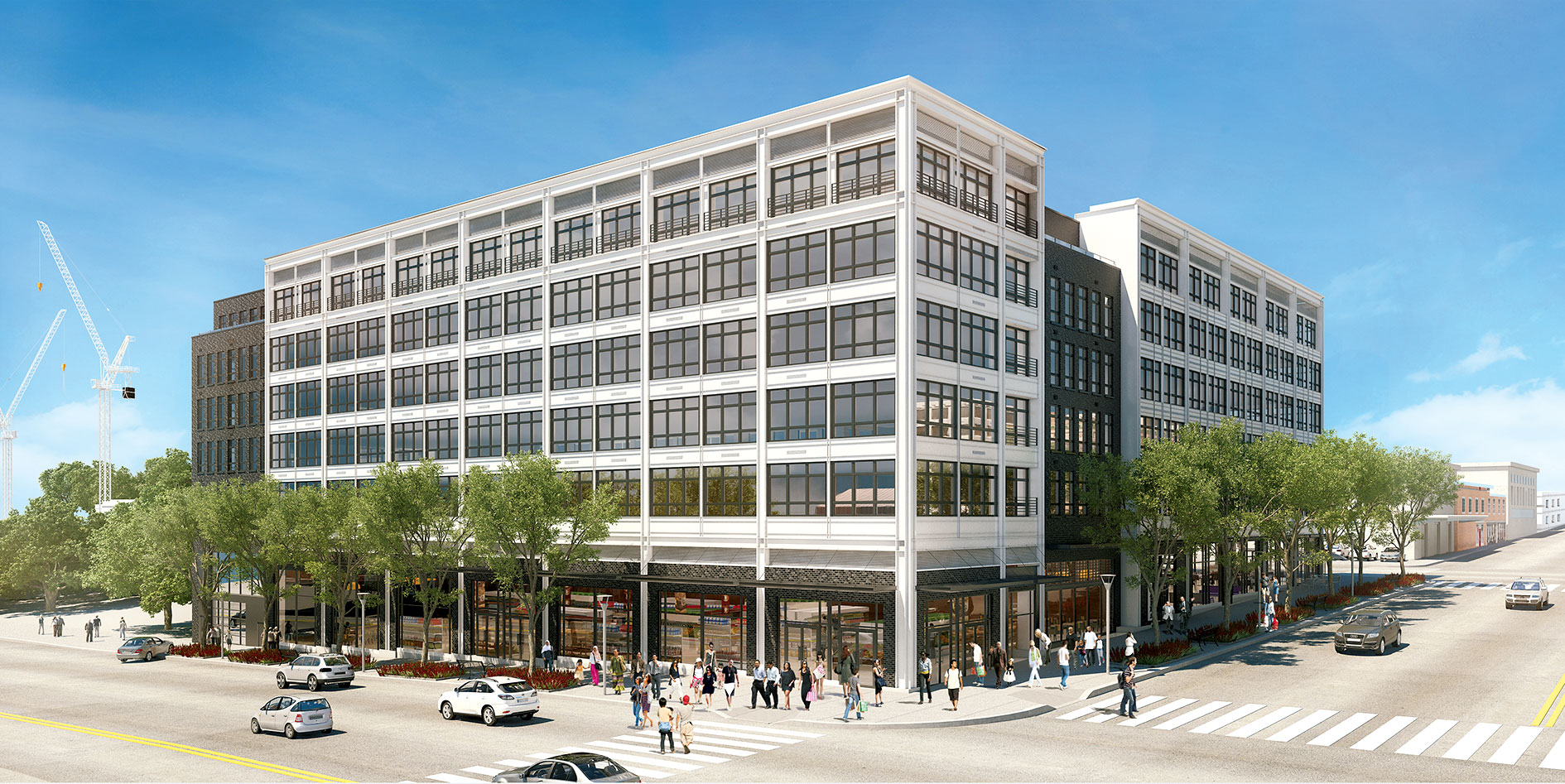 Northeast DC's Union Market bustles during the day. At night? Not so much. With 15 mixed residential/retail projects in various stages of planning, the neighborhood should have a lot more lights on in the coming years. The first of those buildings, the Edison, is set to be finished by spring, with 187 apartments atop a Trader Joe's—the grocer's third location in DC proper and its first outside Northwest. Several more projects are expected to break ground in 2017.
Tysons Keeps Rising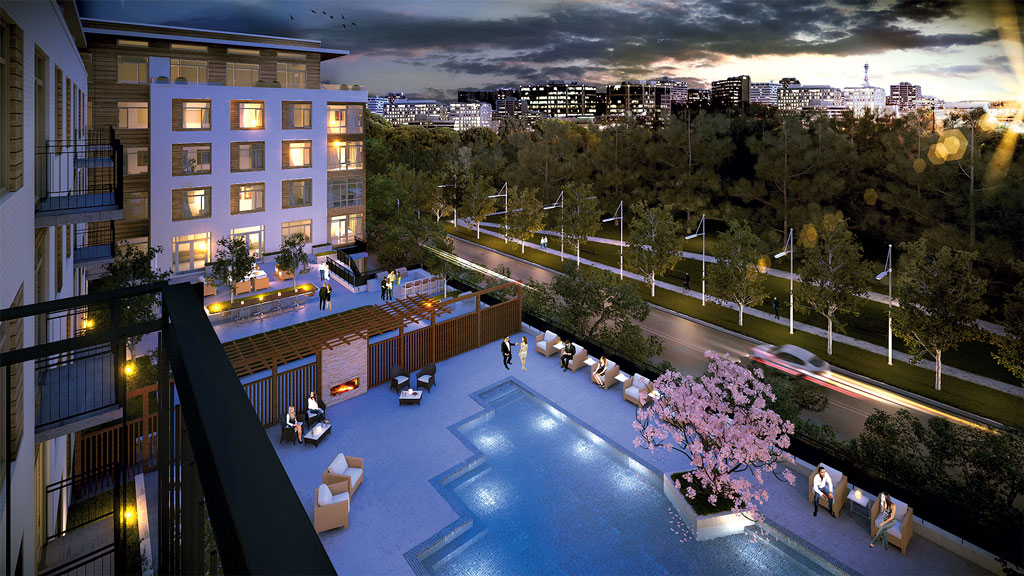 It will take decades to complete the new city going up in Tysons—the largest redevelopment project in the country—but this year, three residential buildings open. The Highgate, Kingston, and Haden apartments will, combined, bring more than 1,100 residences to the area. Because an estimated 80,000 people commute to Tysons every day, the hope is that some will move in—and opt out of rush-hour traffic.
A Town Center for Prince George's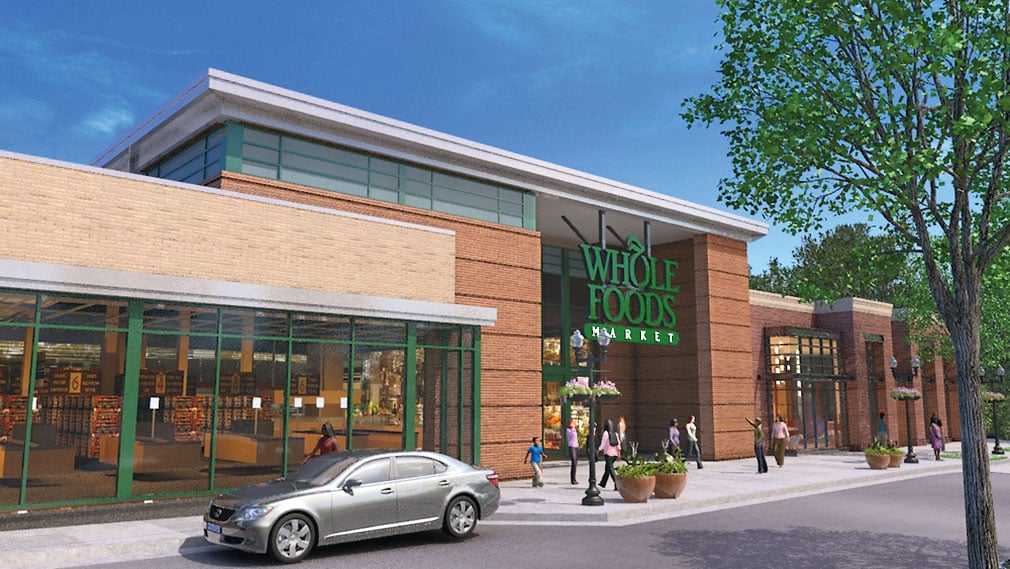 Calvin Cafritz Enterprises is reimagining 37 acres in Riverdale Park as a neighborhood of apartments, townhouses, shops, and a hotel. This year, pieces of the project will start to open, including Prince George's County's first Whole Foods. A batch of townhouses—there will eventually be 119—are to debut this spring. An old trolley line turned hiking/biking trail will run through the property.
Something New for Anacostia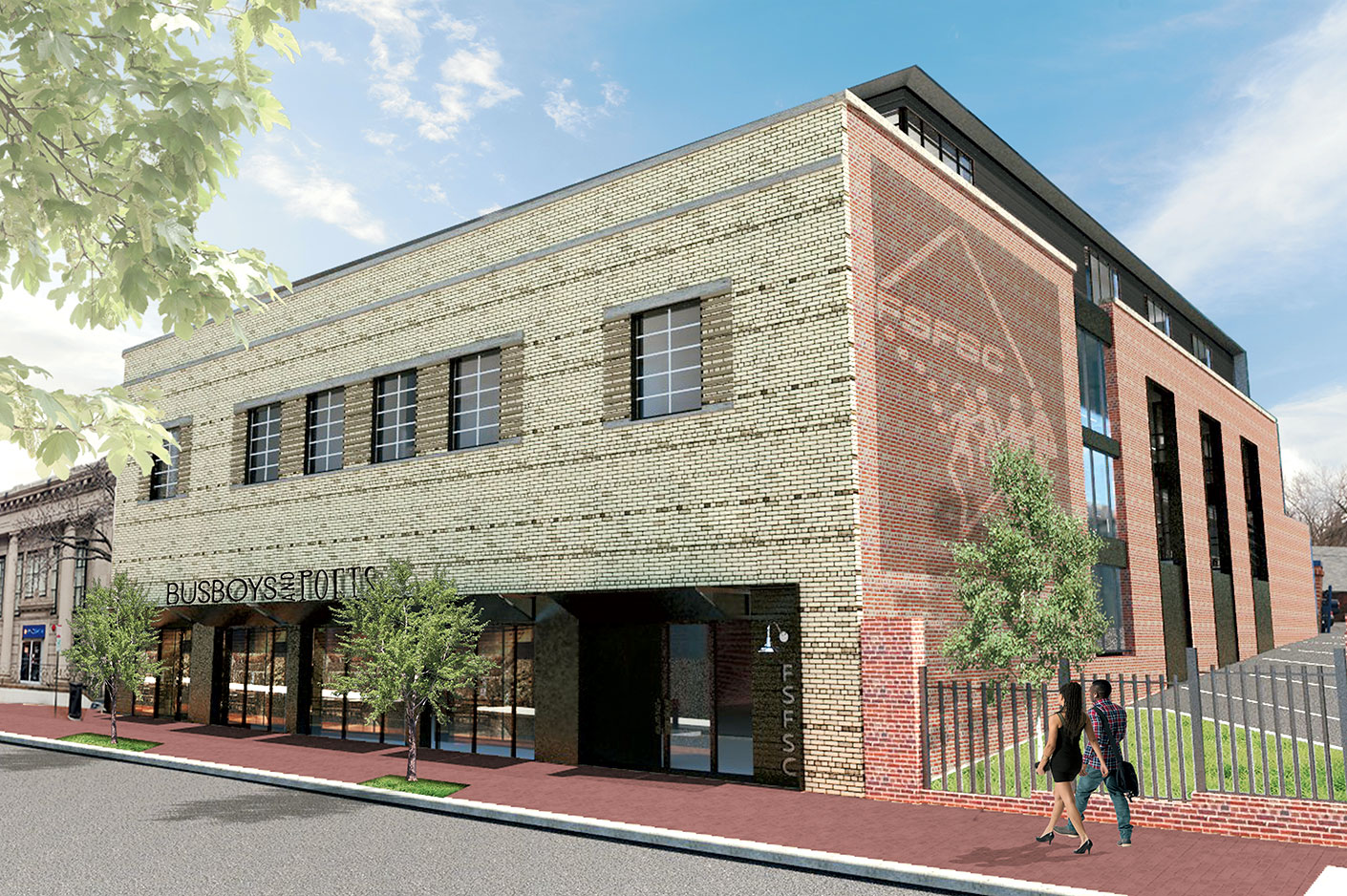 In 2016, Bon Appétit named DC "restaurant city of the year," yet in all of Wards 7 and 8, east of the Anacostia River, there are only a handful of sit-down eateries. That's why Andy Shallal's decision to open a Busboys and Poets in Anacostia later this year is such a big deal. "I'm totally a test case," says Shallal. "If ours works, that means there are other opportunities." The restaurant will create about 100 jobs, which Shallal says he'll fill with local residents.
White Flint Keeps Urbanizing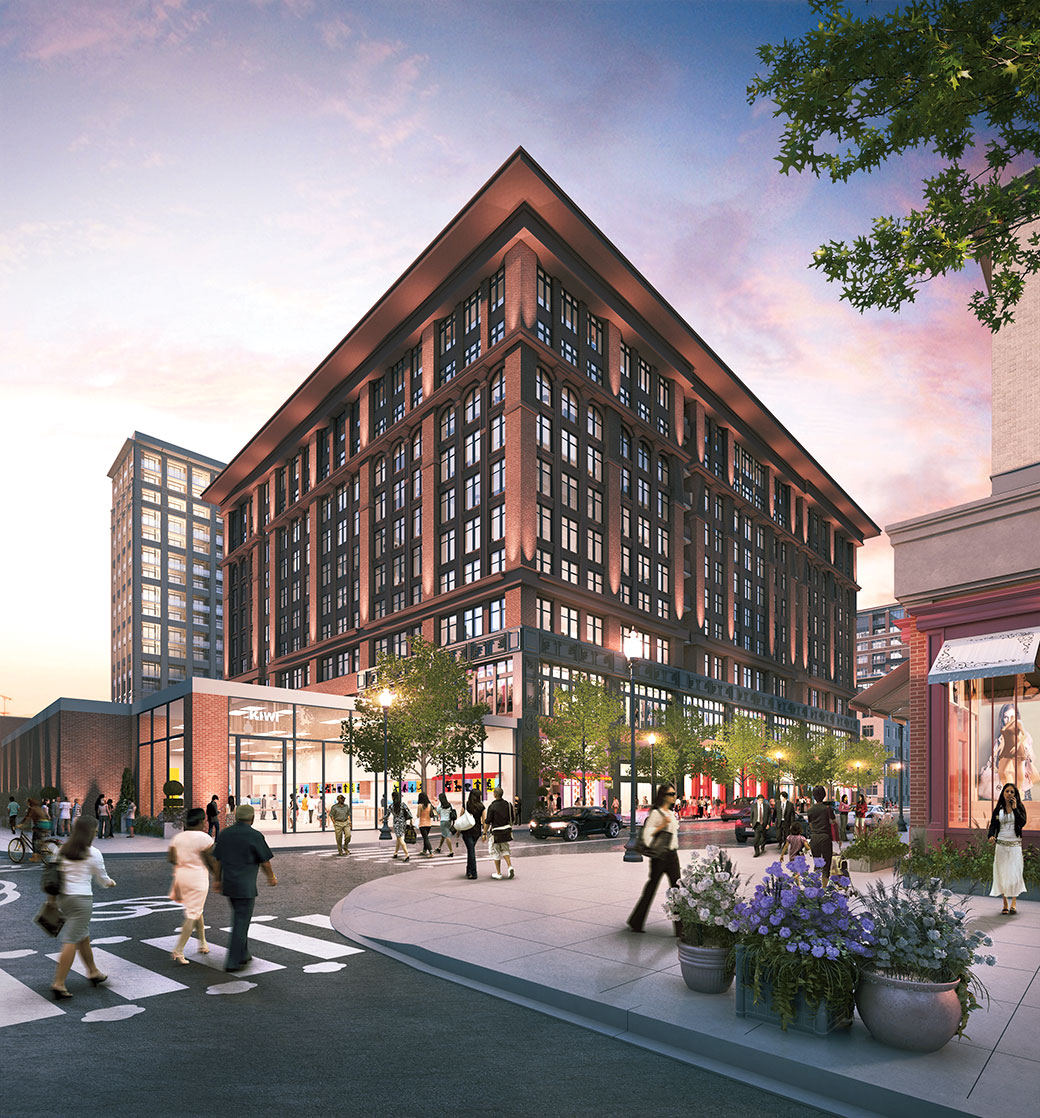 Montgomery County's plan to transform Rockville Pike from a land of parking lots and strip malls into a dense, walkable community pushes on. The second phase of the 24-acre mixed-use development Pike & Rose is under way, with several components set to finish in 2017. The Henri, a 272-unit apartment building with an H&M, Sur la Table, and other retailers on its ground floor, will open, as will a quarter-acre park.
This article originally appeared in the January 2017 issue of Washingtonian.